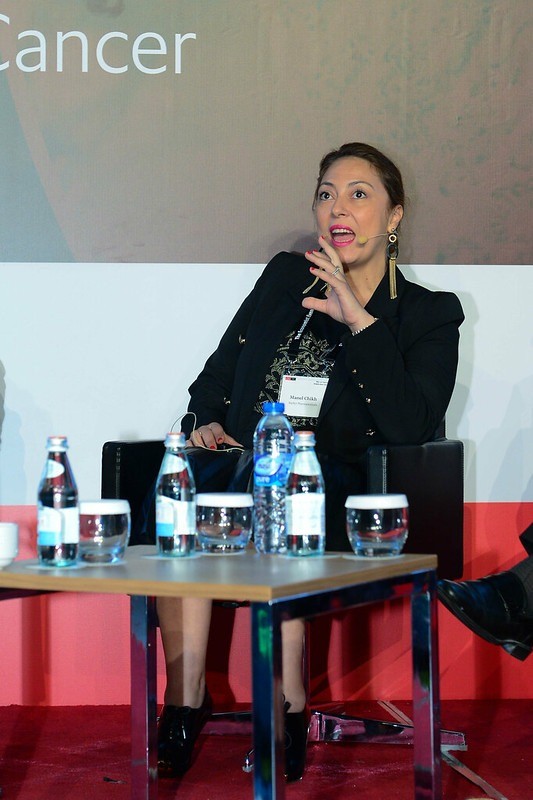 Dr Manel Chikh: Progressing with the Mentality of 'Can I do More?'
By Sujany Baleswaran
Dedicating over 20 years of her life to the pharma world, improving the lives of oncology and chronic disease patients worldwide, the serial entrepreneur, Dr Manel Chikh has revolutionized the healthcare industry. Travelling all over the world, the three-time entrepreneur, teacher and speaker, board member and consultant kickstarted her journey with Zaphyr Pharmaceuticals in 2013, followed by My Simple Pharma, Curogen and more recently, My Bubble Health.
You have lived in multiple countries – France, Algeria, Morocco, Dubai and Switzerland and currently in Spain. Do you travel for yourself or your career? Does the country you live in inspire your work?
I was born and raised in Algeria before I moved to France to pursue my studies, and my career led me to numerous other countries all over the world. I was promoted nearly every year, which came with new responsibilities, but I always knew I wanted to explore the world. It was always on my life blueprint. I left Paris for Switzerland to start my career, and after that, I launched my first company, which brought me to Dubai, moving closer to my clients. I finally moved to Spain when we started a technological company, working with clients all over Europe before broadening our horizons to the rest of the world. In Spain, we found the perfect balance of quality of life, family time and business.
I am grateful for the support of my husband. As a female entrepreneur, it's important to have that support, and as an entrepreneur himself, we had a mutual understanding and the chance for both of us to work from anywhere in the world. With the pandemic, we saw a decrease in in-person meetings and instead, everything was possible from a quick call. It gave us the chance to move to another country, and Spain was the country for us. I had briefly lived in Morocco, which meant I was fluent in Spanish, and I found myself visiting Spain almost every year – the country is very dear to my heart. Working from Spain meant that I was meeting managers and colleagues all over the world, and we have successfully managed the cultural hurdles that come with a worldwide business. Every country has their own rules, culturally and in terms of healthcare. The pharma industry requires you to work with the whole world, from ingredients, packaging to services – everything is spread all over the globe. I am a citizen of the world. This time we have promised to stay at least 5 years before we pack our bags to move again.
Your father was also an entrepreneur – how much did his work ethic influence your own?
My father built his company from the foundation up, and it still exists today. He started at a very young age and was one of the most important CEOs in Algeria by the age of 30. He was working every day, so I only saw my father when we were travelling, or I'd join him in his office as a child, playing or working on my own whilst he was busy with work. My father was my inspiration – he was passionate, a confident problem solver and a visionary leader, and for me, this is key to an entrepreneur. He taught me that you can't just bring an idea to the table, you have to have a high level of pain tolerance, a high level of problem-solving skills and creativity to follow through. This is key. Without problem-solving skills, you can't move forward. As an entrepreneur, you have to rely on yourself first. He was an optimistic person, and because of him, I always see the glass half full.
My father worked for long hours, handling endless issues from launch to growth. He was hiring thousands of employees, which comes with an overwhelming amount of responsibility. Sadly, he died of lung cancer at the young age of 51. I had memorable conversations with my father – we shared the same love for solving problems, innovation and the future. We'd spent countless hours talking about the future of the pharma world and how to enhance it in Algeria and other Arab countries. He was a true visionary. My hard work mentality, problem-solving ability and creativity all stemmed from watching him. The confidence to move forward no matter the risk, fear or pain came from him. He never treated me differently from my brothers, and always considered me an equal, constantly encouraged me to chase my dreams. He believed we could do anything in life, no matter how much or little money we had, as long as you have the knowledge. He encouraged us to invest in the country we were born in and contribute to Algeria's society. Keeping his words in mind, I launched the first health academy, M2 Academy with an Algeria partner. Our mission is to train the younger generation of healthcare professionals into entrepreneurship, helping them to one-day launch their own companies.
Losing my father to lung cancer and seeing the effect stress had on him has made me realise that hard work and passion is important, but I also want to be there for my children and spend quality time with them. During the holiday season, I would see my father for only two weeks out of the two months holiday we had. It's the story of many high-level entrepreneurs.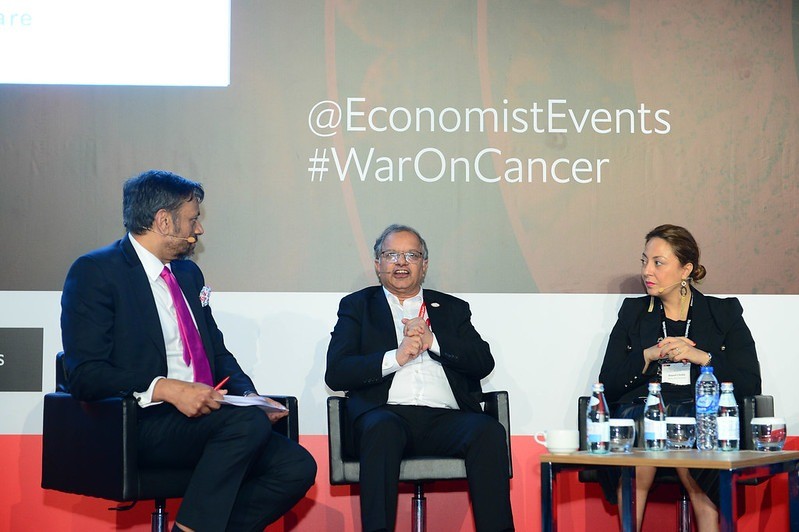 You kick-started your entrepreneurial life with Zaphyr Pharmaceuticals in 2013 – a company making highly specialised, high-quality medicine available to patients with cancer and rare and chronic diseases in the MENA region. We want to know Dr Manel Chikh before your entrepreneurial journey. How did your career in pharmaceuticals begin?
Conversations with my father made me understand that pharmaceuticals were the future. I excelled at school and left high school at just 15 years old. I always had a three-year difference between my peers, and I was constantly trying to stay on the same level – I had to be mentally older than I actually was. This came with a lot of pressure but I thrived in a learning environment and was always in the top 3. So when it came to having to decide what to do next, I was unsure what to choose. I didn't know whether to go down an elimination route or follow a specific passion. But one thing I knew for sure and something I had been saying since I was 5 years old was 'I want to be a boss.'
I imagined myself creating things in laboratories, selling things, talking and connecting with people. I would talk to my dolls, telling them about my company and my projects. I wanted to be like my father. I saw all these factories with hundreds of employees and my father doing presentations in front of the whole board room, and I loved it. The pharma industry was a combination of my passions, health and business. The competition was high with only 25% of applicants guaranteed a spot on the program, and I was selected. I remember my father crying with joy for me – the only time I saw him cry. I spent 6 years studying in Europe and spent a year in between to concentrate on internships, preparing myself for 5th year, to make the difficult decision between industry, hospital or pharmacy. I came back to 5th year splitting my year in half to specialise in oncology and paediatrics.
You graduated from Université Paris Sud with a PhD in Pharmacy in 2003, but this wasn't enough. Many women like you have a strong background in their chosen field and hope to create a business within that industry. How important was it to learn about management and business on top of your doctorate degree?
After finishing my 5th year, I decided to apply for some of the most prestigious business schools in the world – HEC in Paris is ranked number 2. I wanted to step away from healthcare and mix with people that never did pharma. There were only 50 students selected into HEC and half of them were from the school and the other 25 were chosen from all over the world. There was only one pharma student, and that was me. I learnt so much about other businesses, from how to do finances, how to do a business plan, how to advertise, how to manage people to how to buy companies.
After that, I started my career in the pharma world. I had the mentality of 'can I do more? Can I learn more? Can I try this? Can I try that? I tried many positions, even joining the sales team. I spent two years in the field, with the car and the products, and I went to see doctors – I faced rejections but also successes and had to experience presenting in front of professors. When I teach students, I always tell them to put themselves in uncomfortable positions and over time, it will become comfortable.
You left your corporate job to start your own company – how difficult was this decision?
It was difficult for two reasons – first, I was pregnant and second, I had the best manager. We talked about my plans, and she was really supportive. It's difficult when you have an amazing and supportive manager, living in Switzerland with a great quality of life, to suddenly make this life-changing decision. You doubt yourself and wonder whether this is the right time. But sometimes, you get a calling that you cannot ignore, pregnant or not. So I did it. It was a stressful time and I worked extra hard to prevent people from thinking I wasn't 100% committed. I have no regrets, but I would definitely not advise you to start a company when you're pregnant. Having a baby has such a toll on you emotionally, and combining that with a second baby, the company, can be overwhelming.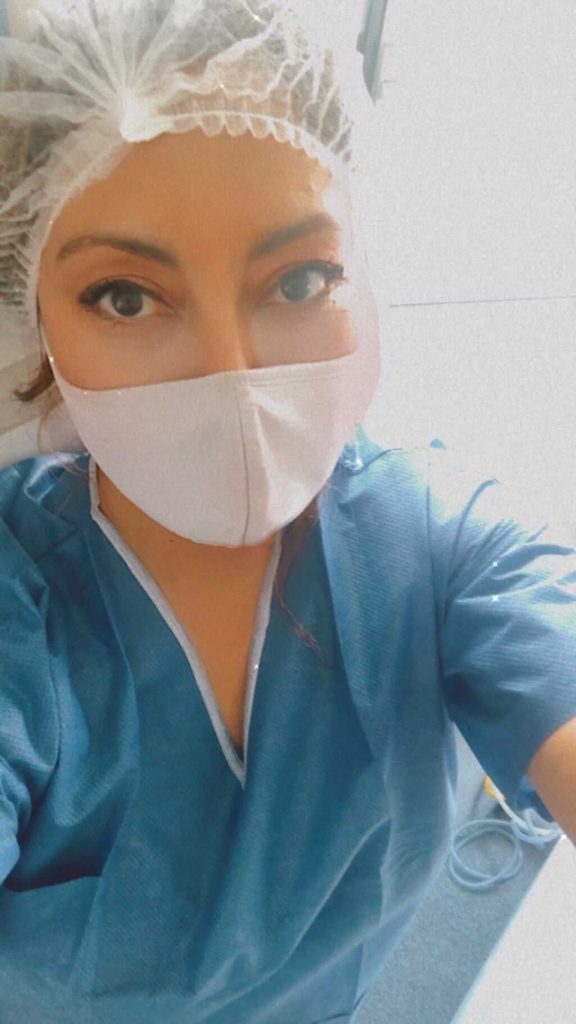 So your newest project is called Bubble Health. What inspired you to launch this company?
I wanted to create a venture to improve the well-being of children. As I mentioned before, I have lived in numerous countries, my kids were born in Switzerland and then we moved to Dubai, then Paris, and now Spain – from a health perspective, each country has their own healthcare system. I wanted to create something that uses medical technology, biotechnology and AI to help children worldwide. We can use this technology to make children's well-being a priority. I intended to find something that will help kids in many ways – it can be mental or physical health, screening for diseases or follow up treatments. I noticed that a lot of the treatments that we use on children today are adapted from adults and not created specifically for children. Kids and adults are not the same, physically or mentally. I met my children's paediatrician, who has received many innovation prizes for his ideas and discoveries, and from there, the conversations started.
There are 15 million premature newborns every year, and it's increasing every day with the increase of fertility treatment and other factors such as environment and stress. Premature babies are fragile, and the key need is the bond with the family. So we started using technology to create a connection between the newborn baby and the family. It's a system that we created with a camera that is connected to a platform where the mother can have contact with the baby and the physicians. The vision was to maintain the contact and also reduce the work of the physicians. During the pandemic, many parents were unable to stay with their new-born, and with this technology, that changes. We have tested it in many hospitals with success, and we commercially launched it last month in Europe and the Middle East.
What are three pieces of advice you would give women who have a strong background in a specific industry but are aiming to go one step further and create a business from that foundation?
Find your 'why' – What is your purpose? Why are you doing it? In the difficult moments, your 'why' will help you stay resilient and fight for it. We tend to forget the 'why' when we have downfalls in our journey.
Train the fear – Fear isn't real, it's something you create in your mind when you're in survival mode. In moments of fear, look at the bigger picture, and you will realise everything is fine. You cannot erase fear, but you can train it.
Find joy – Start your day with a moment of joy. The decision is in your hand – you either wake up with the problems of the past, or you can concentrate on something joyful that will help you through the day. We have the chance to start fresh and redo our day every day. Discipline comes first, and then it becomes a habit.
What inspired you to participate in this book project, and how has the book project experience been for you?
I have been a part of the Global Woman community for some time now, and I was the director of the Global Woman Club Dubai. I met so many incredible and interesting women through this network. I thought, why not contribute in a book that will be meaningful for not just me but hundreds of women in business. I've always wanted to write and share my experience but never had the time. So this would be my first experience writing a chapter, and maybe in the future, it will encourage me to write a book. It's a start, and that's what's important. I put myself in an uncomfortable zone, and if I commit with Mirela and the Global Woman Club, I will have to do it. The theme Tap into Your Power is key, and I believe everyone has the power within them to achieve what they want. We tend to believe a situation is controlling us, but the truth is we are in control.
Did you enjoy this article and find it helpful? Why not share it with your social media network below?