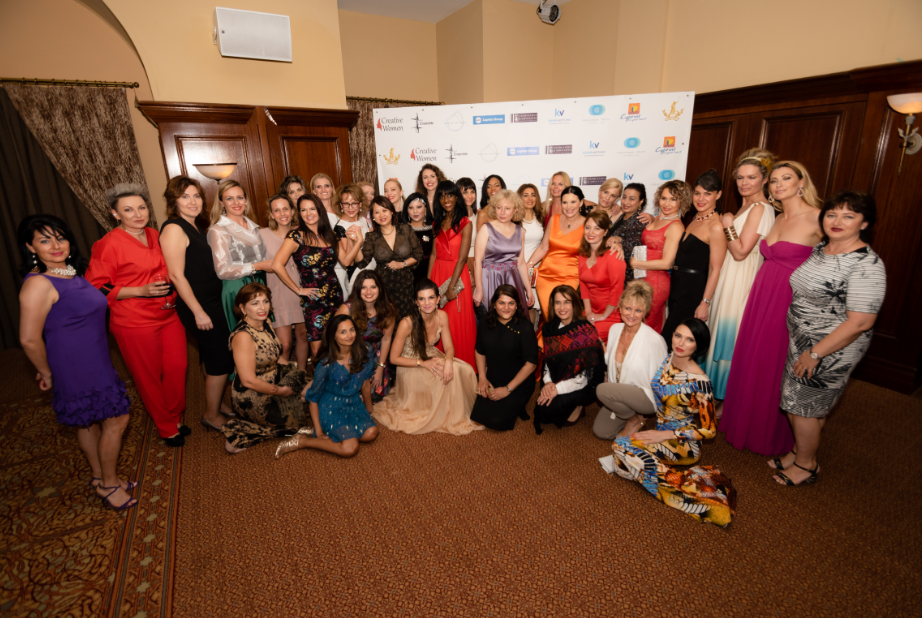 CREATIVE WOMEN INTERNATIONAL CONFERENCE in Paphos, 4-5 May 2018
Businesswomen and Leaders Gather in Paphos on 4 May to attend the 3rd Creative Women Conference
Nearly 40 international speakers came to the island of Cyprus for the 3rd Creative Women International Conference which took place 4 – 5 May at the Elysium Hotel in Paphos. A large number of hands-on workshops, inspirational speeches and panel discussions were provided by women leaders, female business owners and entrepreneurs from most European countries, Russia, China, USA, Central and Latin America, Africa and the Middle East. This was a vastly expanded uptake on 2017, from all over the world, attended by over 150 Cypriot and international guests.
[rml_read_more]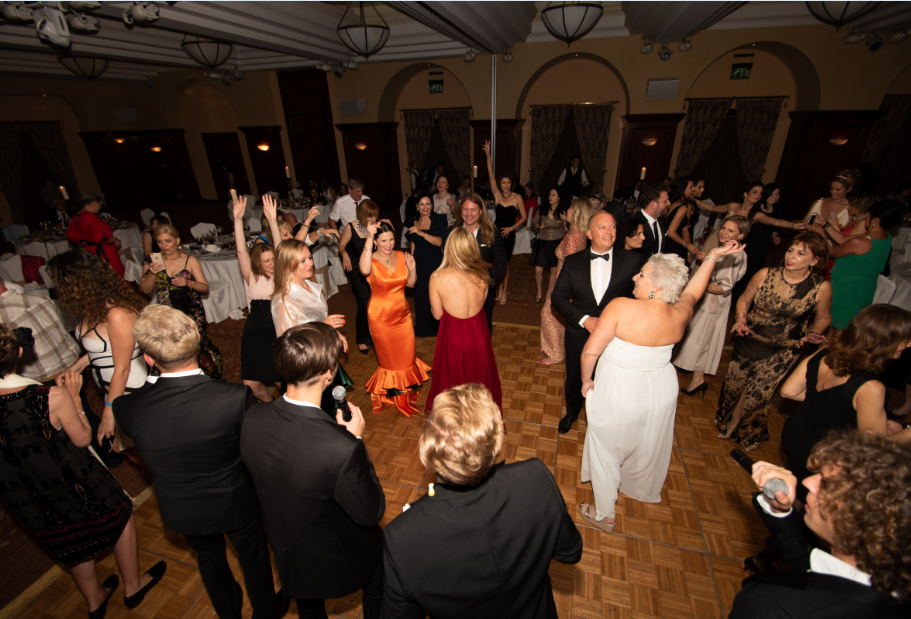 The annual Creative Women Conference, under the patronage of The First Lady of Cyprus Mrs. Andri Anastasiades, was established by entrepreneur Olga Balakleets as a unique platform that welcomes women from all professional backgrounds and gives them an opportunity to learn from each other in the friendliest networking environment.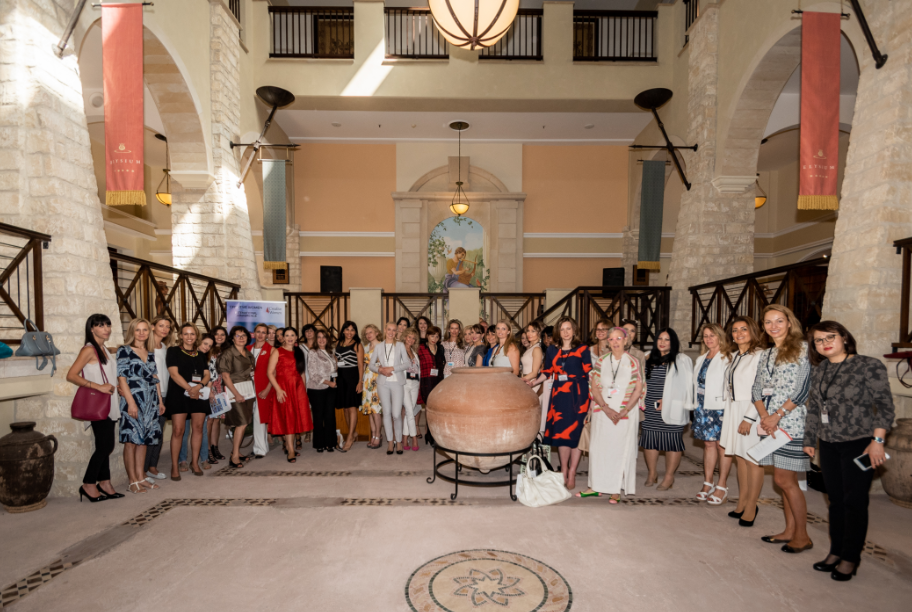 The Conference addressed topics centred on entrepreneurship, health and wellbeing, business growth, innovation and women's leadership. The programme was complemented by beachfront yoga sessions and networking lunches and dinners. A performance, infused with the spirit of ancient Greece, was given in the Elysium's amphitheatre by dancer Nandia Georgiadou. The Conference closed with a spectacular Gala Dinner where guests were entertained by Greek star Kostas Martakis: Pyatero, a smashing group from Russia: and Spanish flamenco virtuoso Pol Valaskers. Speakers shared the most memorable moments of the conference with other guests and everyone danced until the early hours.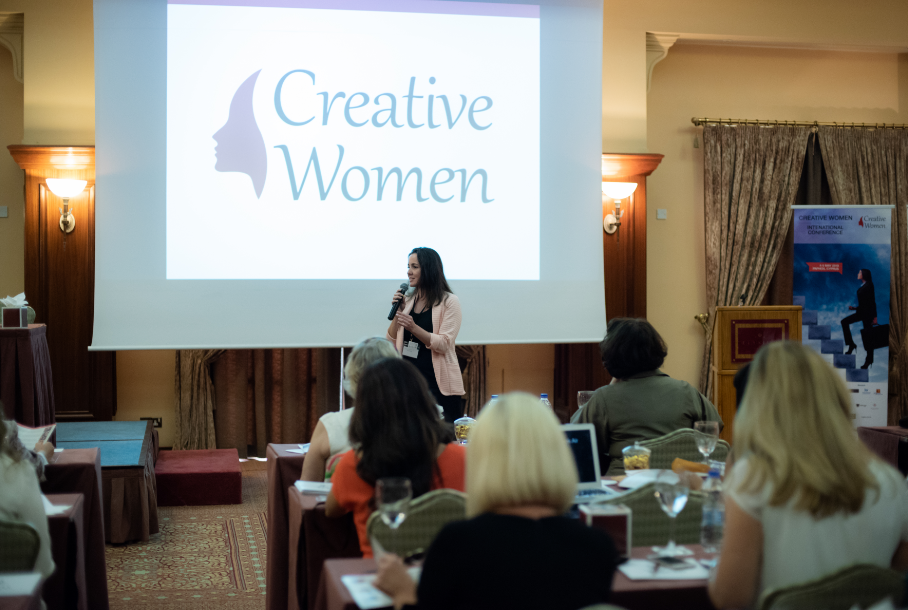 Among the speakers were:
Farzana Baduel, Founder and CEO at Curzon PR;  Noella Coursaris Musunka, a super model and the Founder of Malaika;  Dr Ana Cukic-Armstrong, Chief Executive Officer at Armstrong Investment Mangers LLP;  Dr Amal Daraghmeh Masri, CEO of Ougarit Group, Editor in Chief and Founder at Middle East Business News;  Jill Douka, Founder of the Global Academy of Coaching;  Tatiana Dudyez, Power and Leadership Strategist;  Adi Eckhouse Co-founder and CEO of Real Face;  Martha Fiennes, an award-winning filmmaker, director, writer and artist;  Marina Ioannou-Hasapi, Director of the Department of Labour Relations of the Ministry of Labour, Welfare and Social Insurance;  Mila Levinskaya, Founder of "Image by Mila", the head of Cyprus-Russian Business Association in Limassol;  Eline Pedersen, President of Birth Forward;  Nova Reid, Founder of Nu Bride Blog, well-being mentor;  Rebeca Riofrio, Founder of Art-In-Fusion TV;  Yulia Romanenkova, Founder of the renowned international children's filmmaking camps;  Radhika Seth, Founder & CEO of Sequoia London;  Farah Shammas, Managing Director at St Raphael Resort and Marina, Limassol;  Laura Timm, Founder of the Success Without Limits;  Amani Vernescu, Founder & CEO of Quality Focus;  Janina White, British writer, coach;  Anna Zavou-Christophorou, Commissioner of Internal Audit of the Republic of Cyprus;  Connie-Lee Bennet, Founder of T.H.H.R.I.V.E Academy;  Ellen Bjerkehag, Director of Global Women Sweden;  Anna Cortesi, Founder at Cortesi Nutrition;  Amira Fouad, Founder of ENCORE performing arts company;  Elena Georgiadou, Founder at Luminous Freedom Education;  Anna Homenko, Managing director of Fiduciana Trust;  Alysia Helming, former CFO of Pristine Sun solar power producer and a best-selling author of the Protogenesis book series;  Valeria Michael, Founder of Leto Properties;  Lamia Kamel, Managing Director of CC Plus;  Gulrukh Khan, an award-winning film maker and female activist;  Maria Levina, Founder of My Queen Women Club;  Nina Shamtanis, Founder of Radiance Beauty Salon and Femina project;  Olga Stepp, Founder of Studio Stepp;  Yvonne Tsannos, Secretary General of WISTA Cyprus;  Giovana Vega, Founder at Trading for Women;  Qi Yu, CFO of Bradwell Power Generatioin Ltd and NNB Sizewell C Ltd.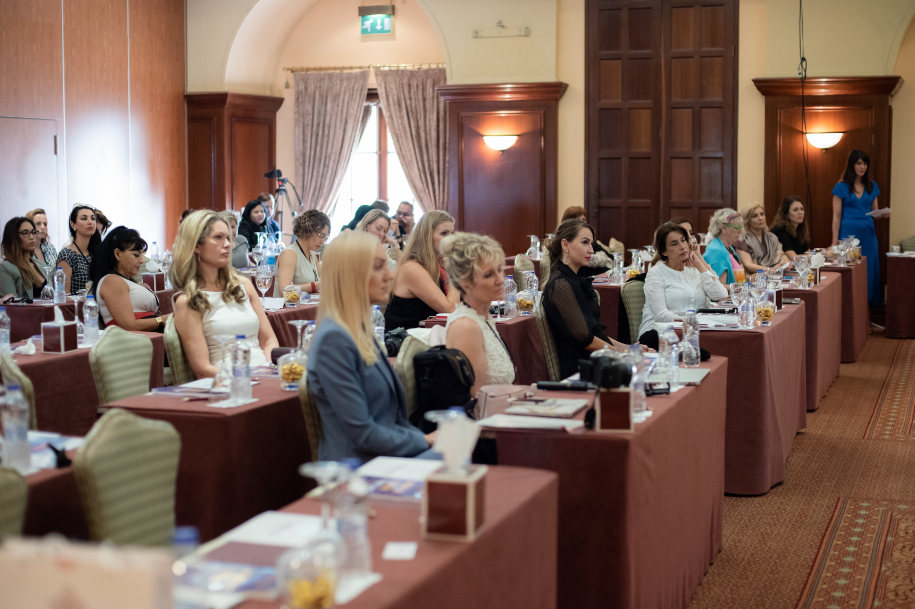 Creative Women Conference was organised by Creative Women, Ensemble Productions and Creator Unlimited, and its success could not be achieved without support from its sponsors – Leptos Group, Y.Georgiades & Associates LLC, Kinisis Ventures, Cyprus Tourism Organisation, partners – Elysium Hotel, Fiduciana Trust (Cyprus) Limited, Cyprus Chamber of Commerce, Anderson Club, Pro Women, Business Woman of the Year Awards, VIP Tours, Kypwell, Association of Mediterranean Artists, Kivotos Luxury Lifestyle, Change Vision, media partners – Premier Magazine, Victus Magazine, Moi Ostrov, Dialogue, Global Woman Club, Middle Eastern News, Europe Cyprus, Choice FM, Hit FM, Russian Wave Radio.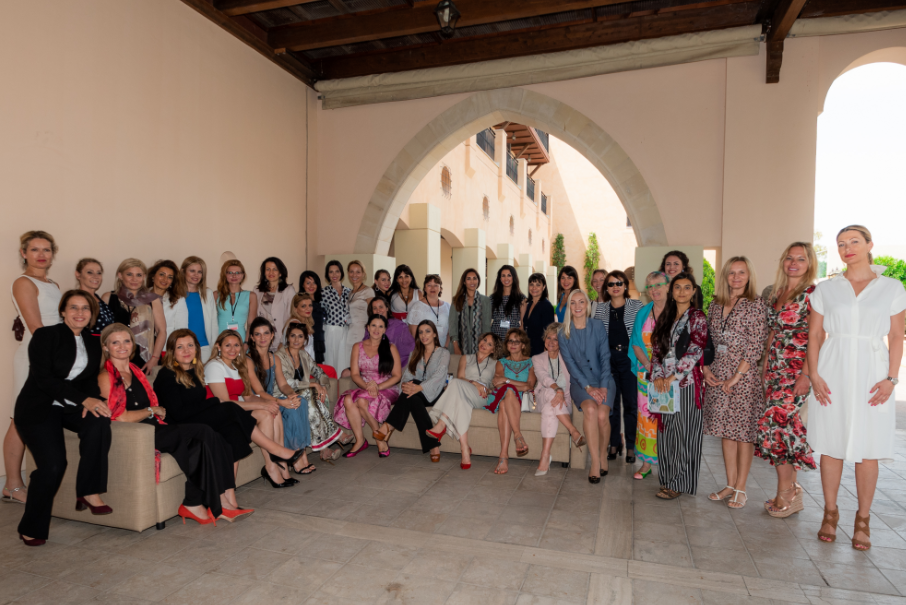 Olga Balakleets, Founder of Creative Women, said: "The Creative Women platform has been established to celebrate the success of talented women from all round the world who believe in creativity as a driving force behind our achievements."
Mrs Andri Anastasiades, First Lady of Cyprus and Patron of Creative Women,  said: "I am confident that this Conference will provide another step forward towards further enhancing the role and influence of female entrepreneurs, as well as expanding and advancing their business strategies and activities."
Mr Phedon Phedonas, Mayor of Paphos, said: "Recognised as a leading cultural and business event in Paphos, the Creative Women Conference is known for inviting high profile international speakers whose areas of expertise stretch far and wide."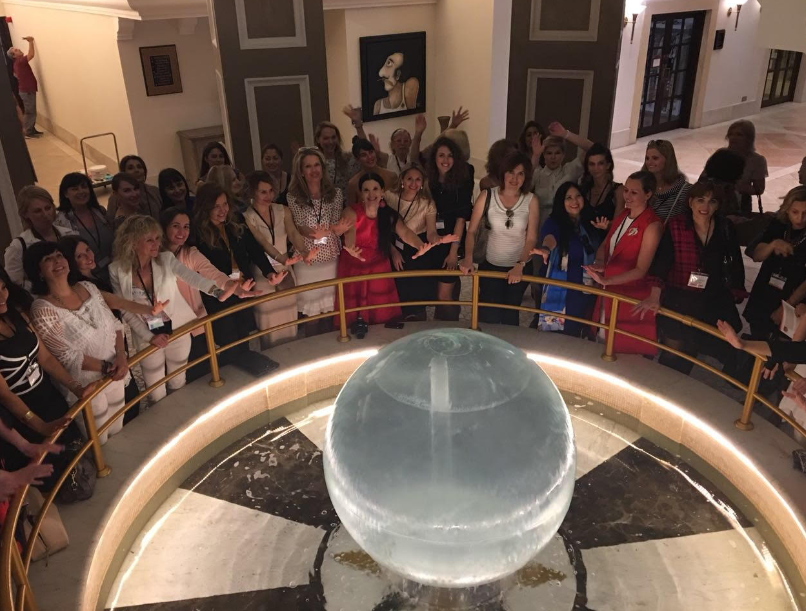 For more information and press enquiries please contact:  admin@creativewomen.co
Visit our website: www.creativewomen.co
Did you enjoy this article and find it helpful? Why not share it with your social media network below?