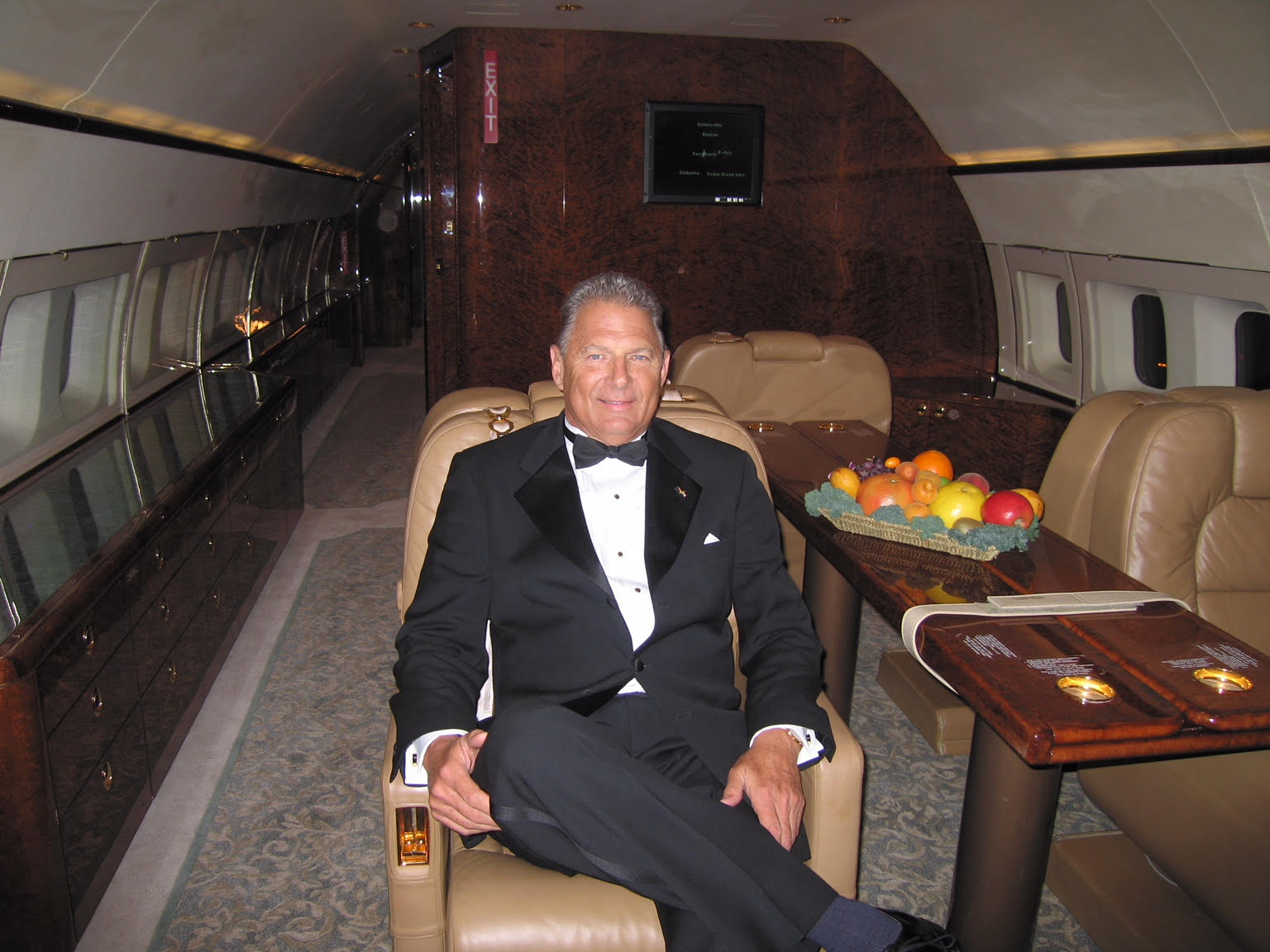 Charles Ward- Great Ideas Work
Charles Ward- Great Ideas Work
By Gulia Lucci
Charles Ward is uniquely suited to his position at the helm of IWG. With a background in TV news, public relations and advertising in Texas, Ward founded "Idea Works Global" (IWG) in 1980. From then until now, here are a few of his notable accomplishments: He changed the marketing strategies of yachting after raising $16 million in sponsorships to help Skipper Dennis Conner win the 'America's Cup Yacht Race in 1987', in Western Australia. He also executed a cross-marketing strategy that aligned 'Bombardier Aerospace' and luxury brands such as 'Graff Diamonds', 'Cartier', and 'Rolls-Royce Motor Cars' to create an annual three-day party held in a hangar where private jets land to deliver business moguls and celebrities to the Super Bowl. He was also recently named the exclusive sponsorship agency for the 'Federation of International Polo' (FIP). Represented in 88 countries, FIP's 19,000+ members include Royals, Generals, Business Executives, and some of the world's wealthiest individuals. Idea Works Global is a marketing and brand-development firm focused on facilitating strategic partnerships between heritage brands to reach the most affluent connoisseurs of art, autos, fashion, travel, jewelry, spirits and sports.
[rml_read_more]
Tell us about your business and why you started your business in Texas 38 years ago?
We were always interested in luxury products and services and decided to start a company that brings together the wealthiest families and unique luxury brands through strategic alliances. 'Idea Works Global' was born with creating corporate partnerships for America's Cup Yacht Racing.
What has been the biggest challenge you faced as a businessman in Texas and how did you tackle that challenge?
Since we are involved in events around the world, from Australia to Sardinia, sometimes remote co-ordination is a huge challenge. We are constantly learning and improving in this regard.
Who has motivated and inspired you towards success?
I believe some of the entrepreneurs who are our clients continue to inspire me personally and I have learned so much from them in thousands of hours of meetings.
Can you tell us more about your marketing strategies and what is the formula for your international success?
We look for opportunities that are not crowded with competition already. For example, over the past two decades we have achieved an international reputation in marketing strategic alliances for the sport of polo, often overlooked by the major luxury brands. In fact, we're told we are the only independent company in the USA with a specialty in polo branding. So, we found an incredible niche with practically no competition.
What is your experience of working with women? And what is your opinion about their talents and skills?
Our Houston office had 30 employees: 29 women and me as the only male. I find women more organised and often more creative in the fields of advertising and marketing. It has contributed to our success.
What is special about your lifestyle?
Ah, my lifestyle. It is incredible because our events are in the most desirable resorts of the world and our clients manufacture the largest private jets and most luxurious cars. And that makes up our world.
What 'motto' in life do you live by?
Always stand for excellence and exceed client expectations and you'll have business for life.
Did you enjoy this article and find it helpful? Why not share it with your social media network below?