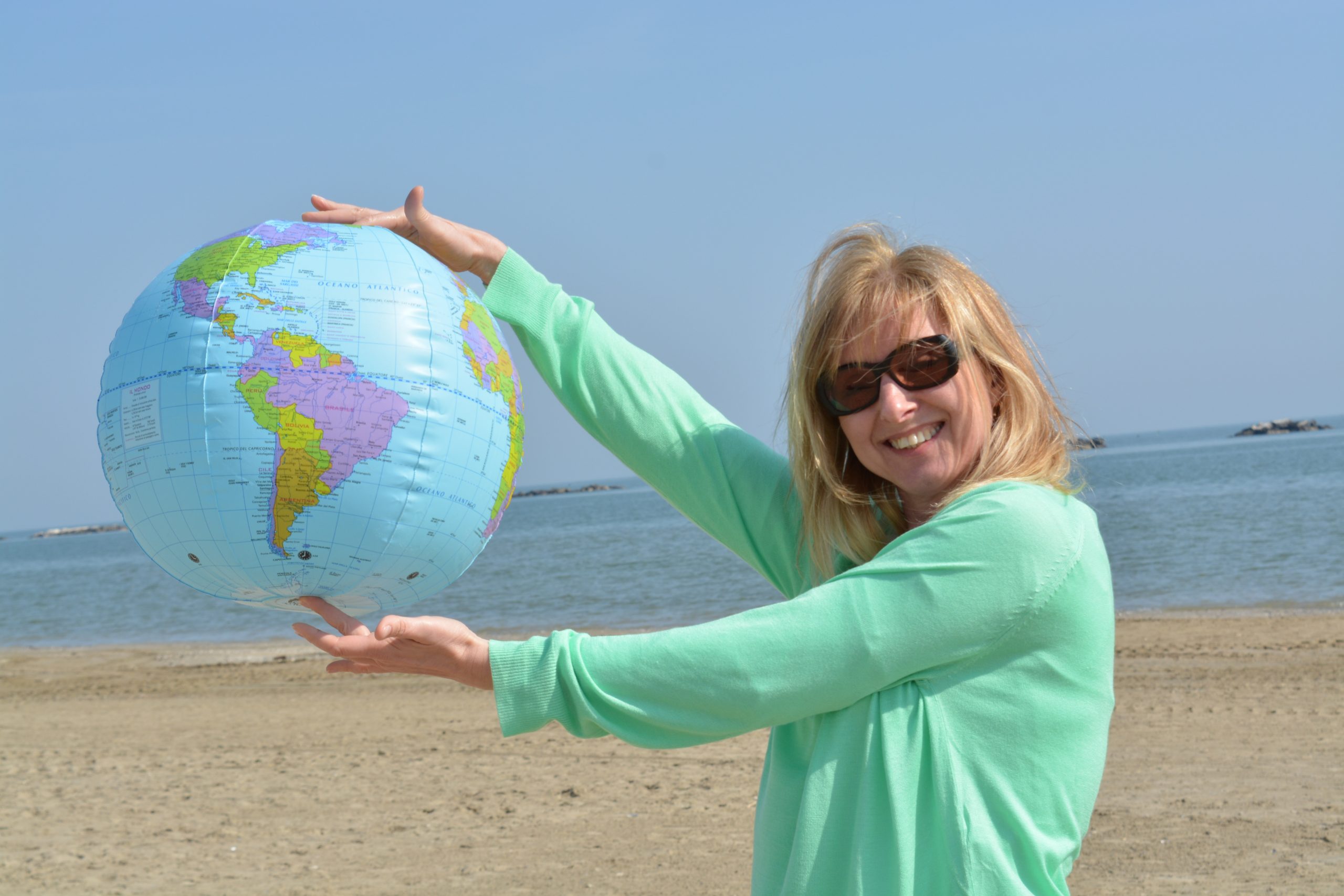 Breaking Down Cultural Barriers to Women Empowerment 
Helena Hofmann -Breaking Down Cultural Barriers to Women Empowerment 
By Fatima Gorezi
Helena Hofmann is the founder of T.B.O.Travel , an Italian tour operator active in across all of Italy. She is very passionate about her work with different clients from all over the world who come in Italy to spent their holidays. She has seen the travel and tourism industry evolve. The perception towards booking travels has changed; now they give more value to the ''human factor''. She believes that trips besides entertainment are also an excellent opportunity for cultural exchanges. And in this sense women who travel have a great opportunity to break cultural barriers and to feel united and collaborate with each other regardless of their race, color or ethnicity. As a travel agent and a woman who loves to travel and discover the world, she would like that in the future all women of the world have the right and financial possibility to travel, meet other women and bring more happiness and positive contribution to our global society.
Tell us about you: where did you grow up, what is your passion and what is your business?
I was born in Czech Republic, and since I was little, I was keen on geography and foreign languages. Therefore, it was natural that immediately after the fall of the Berlin wall, when the frontiers had opened, I started to discover the world. I was independent and enterprising in nature, and I have lived in Germany, Mexico and eventually in Italy.
[rml_read_more]
In Italy, I fell in love and I got married. Unfortunately, I did not know that a patriarchal culture is still strongly rooted in Italy and many women are housewives; their job is to take care of their husbands, homes and children. The women working outside the home are often considered "bad mothers". So much so that even in 2018, Italy occupies the penultimate place in Europe (it's only better than Greece) with regard to female employment (source Eurostat 2018). But do not get me wrong, Italy is the homeland of many intelligent and strong women, you may know for example Margherita Hack, or the young astronaut Samantha Cristoforetti, who managed to make their way in a country where complete equality is still to be achieved. I know also many woman which working hard and manage their family, but unfortunately in Italy this remains a minority.
It was very difficult for me to go against my husband's will and continue working even when I was married, but I didn't want to abandon my essence, my dream of working in the tourism, so I started working in a travel agency.It was not easy for me. My husband has always reproached me that I should take care of the house instead of going to "have fun" at work. He reproached me that I have been neglecting him, preferring to devote myself to my job.
He would say that I'm nobody and I would do better to take care of the stoves than to seek glory outside the home. I was not allowed to do business trips because a woman should stand by her husband and not go around the world. I had strict schedules when going out and back home! Nevertheless, I went ahead. With many difficulties to face at home, but I went ahead.
The more my husband tried to lock me up at home and show me that I was nobody, the more I was appreciated at work. Over the years, I have become the department manager, starting as a simple booking consultant. Then, I decided to open my business. My ex-husband would be trying to impede this initiative in all ways, first trying to convince me that I wouldn't manage, that I wasn't good enough, fairly educated, and telling me that I was nobody. Therefore, it was inevitable that our paths had to divide. When you realise the person you have by your side does not respect you, does not trust in you and considers you to be "nobody", it is better to leave each other, to leave that person to their fate. 
Therefore, in 2015, after 21 years of marriage, I divorced and I opened my travel agency. Everybody told me that I was crazy, without a man by my side and with a risk as big as managing your own business. Just pure Italian mentality… Where every woman should have a man who takes care of her… I gave up this and I followed my ideas. I have opened my Travel Agency – The Best Of tour operator, born from a dream to realise dreams; and today 4 years later I know I made the right choice. I am free, happy and I manage a constantly expanding business.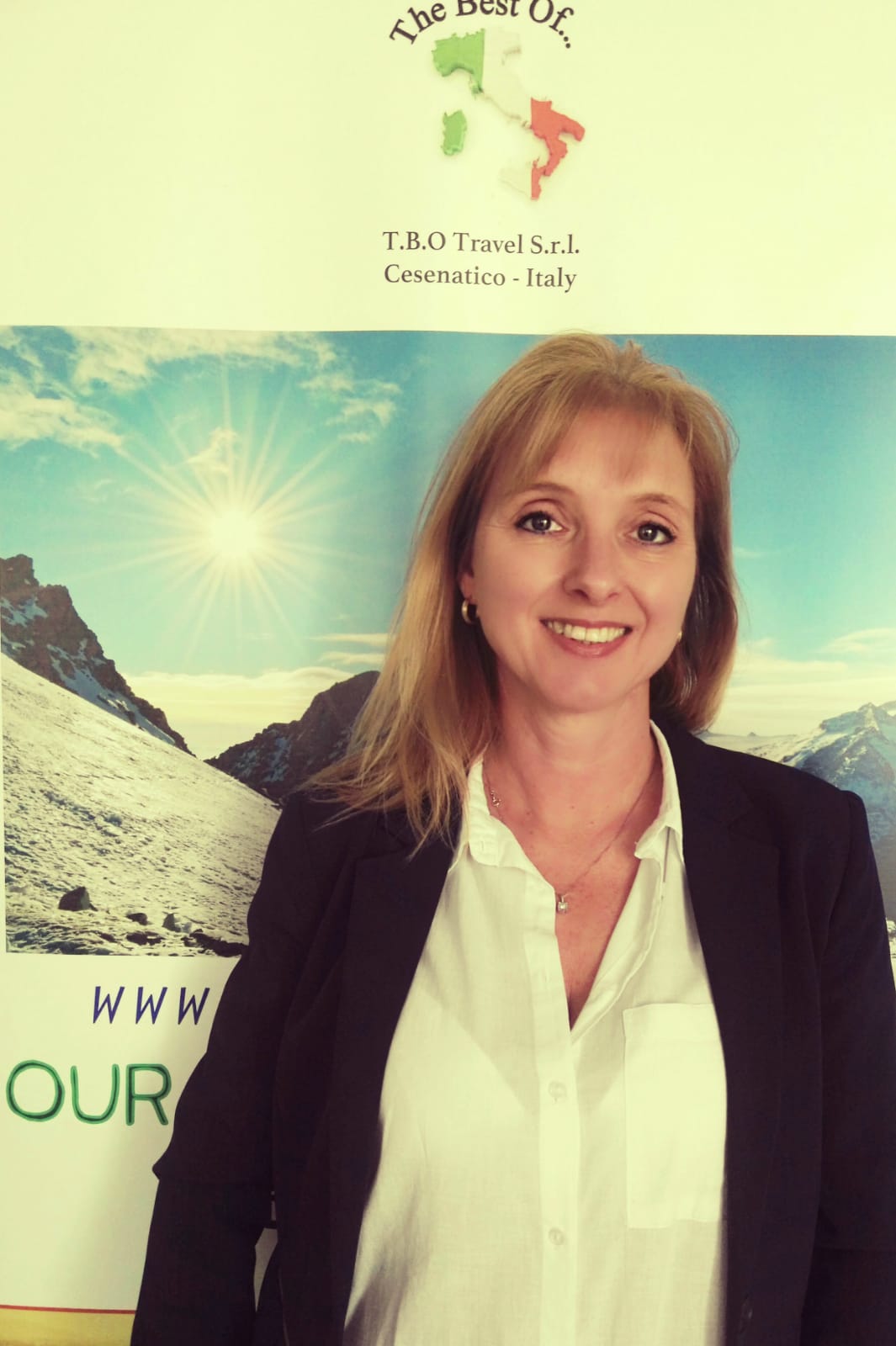 Why did you decide to open your own travel agency?
Firstly because I needed to affirm myself, to prove my worth. Secondly because never were my ideas the same as my boss's ideas. And most importantly because the travel industry is evolving and changing. Unfortunately, as employed it was not possible to change my boss' minds, who would be working with the rules of 20 years ago… 
20 years ago there was no possibility to book online, hence people had to call a travel agency to book their holidays, and for my boss the customers were only a number. 
But today everything is different: I know that a holiday is a serious matter. It is a dream. 
People remember their holidays forever and my wish is to make their dreams come true.
What is the most rewarding part of your job? 
As I have already mentioned, for me it is important to ensure my customers enjoy their holiday as a great experience. 
Therefore, the most rewarding part of my job is a happy customer, who returns from their holidays relaxed, happy, with some new knowledge, and full of new emotions. This sort of customers will come back to me and will bring with them their friends next time when they go on holiday… this is the most rewarding part of my job.
 What is your favourite holiday destination and why?
It is not an easy question to answer; the world is so big and full of amazing places and people… I like the Dolomites for skiing, Bali for relaxing, and South Africa for make me feeling the wild nature; Rome, Florence and Venice for their art and ancient culture; the beaches of the Maldives for sunbathing…
Who is your typical client?
 I don't have a typical client. The activities of my agency are many: from the organisation of events and sport retreats, preparation of dreamy honeymoons and tailor-made travels, to simple weekend breaks, skiing holidays or a seaside one… All my clients are different and special. We dedicate a personalised approach to everyone.
Nowadays many people believe that travel agencies are not necessary, as everything can be booked online for a cheaper price. Companies like Airbnb, Booking.com not only offer solutions for accommodation, but also different experiences and guided tours. What is your opinion on this?
Booking the holiday on line could be cheaper, but that is not always the case. Moreover, the fact is that the on line research for the best holiday needs lot of time to evaluate all the different option you can find.  In this way, a travel agency saves the most precious thing – your time. He gives to the client personal service and help from highly skilled staff with many years of experience who always think of the best option when they planning the holiday for their clients.  
How did you adapt to changes in the travel industry?
The travel agency today is not anymore necessary to book a hotel or a flight. However, today more than ever, the " human factor" is very important. The travel agent of today must be able to understand the needs of their clients and have a good knowledge of all the destinations to be able to suggest to their clients a perfect holiday. Travel agents today are in a continuous research for new things to do and places to see so they can offer it to their own clients who are looking for a new emotion.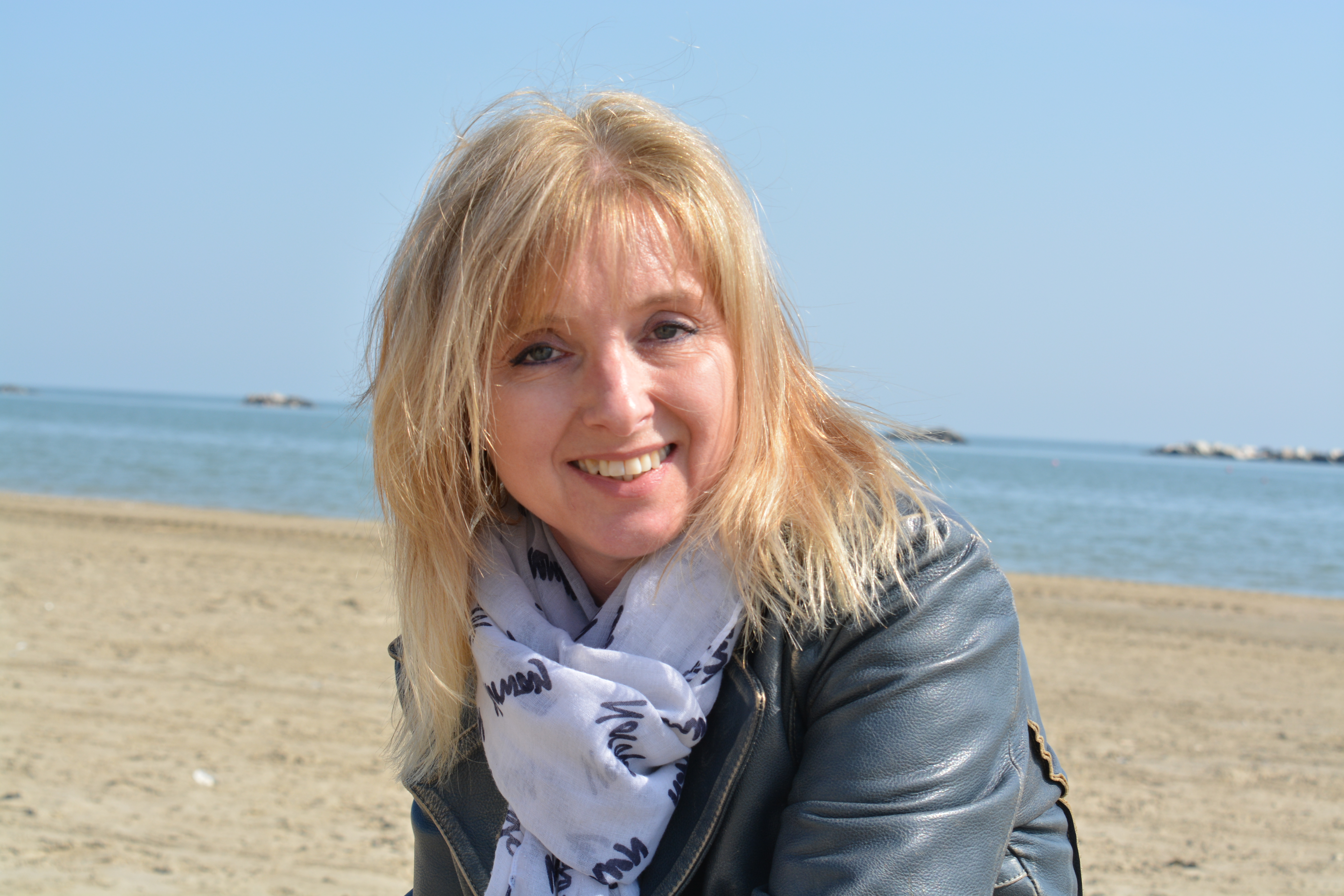 What are your top 3 tips for an entrepreneur that would like to start Travel Agency?
First, they need to be curious about the world around them, must be born travelers, globetrotters, to be keen on the geography and in constant updating, ready to explore every place in the world. Bu this is not all, to be a travel agents means to have the responsibility of the customers. It means to be constantly in line with legislative matters of the sector.  
It Is necessary to know that being a travel agent is not working from 09.00 am to 05.00 pm. It is a mission: 24 hours a day you must be at the disposal of your clients around the world.
However, the most important thing is to be yourself and do only what your heart tells you.
Where do you see yourself in 10 years? 
I hope that in the next 10 years, the position of women in society will improve. 
My personal journey has taught me that we must be resilient; we must not allow anyone to humiliate us. 
Knowing Global Woman Club and the founder Mirela Sula made me realise that I was not alone to think so. 
Mirela was the confirmation that I was right not to bow to the will of the society and she was for me a great inspiration for the future.
As a travel agent and a woman who loves to travel and discover the world, I would like that in ten years all the women of the world were free to travel, meet other women and break down cultural barriers. In my opinion, only a female strength can improve our future and together with the GWC I would like to be part of this process.
I put my knowledge at disposal of all the GWC members because I would like so much that in 10 years all women could travel freely, be happy and affirmed.
Where do I see myself in 10 years? I see myself at the head of my business, I see myself in the company of global women who travel the world, free and happy.
Did you enjoy this article and find it helpful? Why not share it with your social media network below?