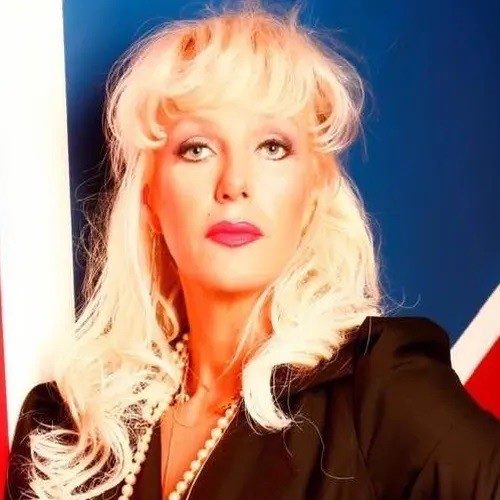 Bianca Madison-Vuleta: Live an Inspired, Healthy, and Compassionate Life
Dr. hc Bianca Madison-Vuleta has trained in Lifestyle Medicine at Harvard Medical School, amongst other esteemed educational institutions. She is Fellow of the world-renowned CMA (The Complementary Medicine Association) and a member of the Royal Society of Medicine. Bianca is widely considered to be one of the UK's leading wellness coaches and Lifestyle Medicine experts. She is involved with cutting-edge research and committed to providing the most effective health solutions available today. Her simple, yet profound and effective, lifestyle and mindset modifications create profound transformations. She is Founder and Co-chair of The British Academy for Lifestyle Medicine, whose mission is to provide world class education in promoting healthier and more responsible lives' through sustainably improved lifestyle choices. Bianca lectures and writes extensively on various aspects of integrative and holistic medicine, as well as human rights, environmental and sustainability issues.
1) What are your fondest childhood memories?
The fondest memories of my childhood include the wide spectrum of different ways our parents handled raising my younger sister and me. They always made sure our home was a safe space for us and worked very hard to meet our basic needs of shelter, food, travel, clothing, medical care, and other necessities every day of our lives. Our parents also included us in many "adult" activities from very early age, which helped to develop our self-esteem and confidence. I have very fond memories of our long walks as a family and talking and actively learning about the beauty of Nature around us.
Kitchen time was often our family time. As little girls my sister and I watched our beautiful Granny lovingly prepare delicious meals for us. We were encouraged from very early age to participate in household chores, such as hoovering and folding laundry together. Our frequent car trips were always fun.
As these were the times before texting on mobile phones and watching DVD players, we all shared our car time – talking, listening, or singing together to music on the radio. I have lovely memories of snow shovelling, leaf raking and lawn mowing, fresh air, snowball fights, jumping in piles of leaves, and laying on the freshly cut lawn.
My parents always tried to involve us in their hobbies, so we learnt sewing, embroidery, piano playing, fishing, and swimming from very early age. I was encouraged by my parents to learn English as my second language from the age of three with a private tutor, which meant I was fluent before the age of five.
Although some quality time was spent teaching life lessons, most of our quality time was unscripted and spontaneous. The most glorious summers were spent on Dad's boat cruising from island to island, jumping into the sea, fishing, grilling, and eating fresh Mediterranean fish. The most lasting and important gift we received from our parents was their ability to teach us the art of giving.
Learning to give without expectation of receiving anything in return has been instrumental in growing our empathetic nature as well as our self-esteem. They always showed us with their example that there was more to life than getting things. Fostering that giving spirit has created our generous hearts and made us happier human beings.
Family time was always the most important!
It connected us as the family unit, gave us a chance to talk, share and help one another, and allowed our memories to formulate. What we did as a family wasn't as important as the simple act of being together and engaging in a common activity. As children we were imparted family experiences to look back on and reflect on as lasting memories.
We enjoyed family meals together as often as we could, at least one meal per day. Our gathering afforded us a valuable quality time together. Our education, for which we are eternally grateful, and which was fully and wholly supported by our parents, was a precious and most memorable gift that catapulted us into extraordinary experiences and opportunities later in life as adults.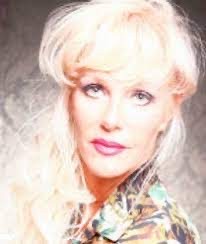 2) What inspired your interest in natural health?
My beloved Granny Anka came to live with us as a family when I was six years old, and my sister was born. As my parents were very busy with their work, she helped to look after us in our formative years. Granny was a naturally gifted healer with a very strong interest in natural medicine, regular exercise, herbal preparations, and healthy nutrition.
Her understanding of powerful local herbal preparations saved my hearing as a little girl of four, after the doctors gave up on me by assessing I would be deaf for the rest of my life. Granny was, therefore, instrumental in sparking my interest in natural and holistic medicine from my early childhood.
3) Tell us about your passion for Lifestyle Medicine.
This is truly a Health Renaissance, an idea whose time has come…

Bianca Madison-Vuleta
With government-based health systems across the globe in crisis, the time has come for all of us to become responsible for our own healthy ageing and health management. As the Co-Founder and Co-Chair of the British Academy for Lifestyle Medicine, together with Jayney Goddard, I am excited to introduce to the world our Revolutionary new approach to Health and wellness.
This is a Solution focused, paradigm shifting, game changing system which teaches self-care and helps to reclaim our own body, mind and spirit and inspire us to be of service to others. We are inviting everyone to jump onboard and join our big vision, which is in alignment with the revolt against animal cruelty and ecological devastation we are currently facing as humanity collectively.
We at British Academy for Lifestyle Medicine are focused on happiness, health, and wellbeing for every person in the world at every stage of their lives. We are an unstoppable force, we are changing the landscape of health care and initiating a global healing revolution.
This is truly a Health Renaissance, an idea whose time has come…
Our mission is to empower women and men all over the world to reclaim their bodies and minds, to be solution focused and to be of service to themselves and the world.
Living a healthy lifestyle in order to prevent disease is the best medicine. We are passionate about inspiring and teaching our students to become proactive and talented leaders, effectively Ambassadors for Lifestyle Medicine, role models of independence, enterprise, passion, and care.
Our goal is to deliver healthier futures across the globe. Under the auspices of British Academy for Lifestyle Medicine our students and graduates are motivating and empowering themselves, people around them and their clients, therefore becoming a force for good, a part of the well-being revolution.
During our unique Lifestyle Medicine trainings, our students learn how to design, develop, execute, and manage their own and their future clients' nutritional, exercise, sleep, mindset, emotions, and lifestyle protocols. We are encouraging them to become the best version of themselves. Our expertly designed system provides them with all the required knowledge, understanding, interpersonal, coaching, and mentoring skills for their career and professional development.
All this enables them to have a rewarding, lucrative career path which has the potential to create financial freedom for themselves and their loved ones. Living a healthy, energetic, and vital lifestyle is the best and the most economically viable medicine. This is Preventative Medicine at its best – providing Effective Health solutions through natural, Whole Food Plant Based nutrition, exercise, nature, good relationships, socialisation, stress management, emotional resilience, specific relaxation techniques, sleep, healthy environment – all these are the integral components of Lifestyle Medicine which help to prevent and reverse disease and restore health and wellbeing.
We at the British Academy for Lifestyle Medicine truly are at the Epicentre of Natural Healthcare. This is the moment in history when we urgently need to bridge the gap between conventional and natural medicine. We are already teaching medical doctors who are ready and willing to help their patients learn and implement healthy and sustainable habits. To transform the world, we must first transform ourselves.
Every day our students learn something valuable for themselves and their loved ones. This will propagate profound healing, personal development, ambition, success and richness of their heart and soul. We always tell our future students:
'This is a unique chance to reinvent yourself, even rewrite your career path, re programme your destiny and reshape and re invigorate your self-confidence. You will attain knowledge and skills to assist your clients in positively meeting their life's challenges, coping with stress, and acquiring healthy lifestyle habits.'
As we all know, the allopathic medical model is predicated upon alleviating symptoms with medications, but, in most cases, does not address the underlying root causes of the disease. Conventional medicine, of course, does a brilliant job in acute care. We are very fortunate to live at a time when there are so many excellent doctors and surgeons.
With our training, we help our students to understand the difference in efficacy of conventional medical treatments vs preventative and solution focused lifestyle-based strategies. As conventional health systems worldwide are practically falling apart, in the wake of the pandemic, under the strain of ailing and ageing population, we urgently need to help doctors on a massive scale to empower patients to implement lifestyle changes, which will lead to prevention and reversal of crippling pain and chronic disease.
As a long-standing practitioner of Lifestyle Medicine and Co-Founder and Co-Chair of the British Academy for Lifestyle Medicine, I am hugely passionate about empowering our students as coaches and helping them to get themselves and their clients into a resourceful state. The non-judgemental, compassionate and caring support is essential to take their clients on a journey of improved health care and self-empowerment.
No one is going to save us! No governments, social securities or symptom alleviating systems will come to our rescue. We therefore must hear the message loud and clear – we all need to take full responsibility for our lives, for our own health and happiness – there is no time to waste!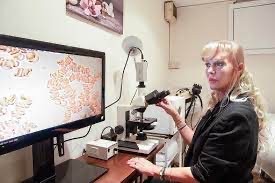 4) What is your understanding of holistic health?
"Nurture your mind, nourish your body, heal your life" is a powerful motto that incapsulates my vision of how I practice a truly holistic approach to health and well-being. Holistic health is a concept according to which the body, mind and spirit are considered as a whole, or complete, living organism, in which the health or sickness of each individual part affects the whole.
As a result, instead of using medicine to target specific areas or functions of the body, holistic medicine aims to improve the health of the entire body/mind system, and ultimately causing it to enhance the specific, sick areas as well. Some of the benefits of holistic health include:
Improved habits and lifestyle changes
A strengthened body that can withstand the onset of disease more easily
An improvement of the natural healing abilities of the body
The prevention of various diseases and disorders
Reduced stress and anxiety levels and increased mental, physical, emotional, and spiritual resilience
The lessening of mental health symptoms
A thirst for happy and healthy living
5) Tell us about your passion for empowering women through your Sustainable Planet Foundation.
My own personal life history of overcoming various hardships, health issues and challenges, and my journey of humility and self-love back to physical healing and emotional recovery, has inspired my passion and deep commitment to helping other women. That is one of the most important aspects of my work as the Co-Founder of Sustainable Planet Foundation.
I care passionately about supporting and empowering women, on an individual and global level, in their personal health, self-belief, education and financial empowerment, which lead to their emotional and spiritual evolution. I am skilful and effective in nurturing the manifestations of my clients' dreams, desires and needs through compassionate and supportive coaching and facilitation of their mindset, resulting in sustainable change in behaviours, which, in turn, allow the opening of new, exciting, fulfilling, undiscovered avenues in their lives.
When provided with a safe, judgement- free, and compassionate environment, women become congruent, authentic, courageous, confident, loving, clear, present, and free to attain their dreams and ambitions and positively impact their loved ones and the world. I believe that every woman has the right to be her own unique self and to speak to the female collective in order to ignite the new world where women can live their full potential and enjoy their personal freedom, gather together, collaborate with each other and contribute to the whole of humanity with their feminine love, wisdom, and intuition.
My ultimate ambition is to change the world, one woman at the time, by supporting them to move from the state of surviving to thriving. With the global vision always in mind, as Co- founder of Sustainable Planet Foundation and Trustee of Green Economics Institute, I have been collaborating tirelessly for many years with numerous national and international NGOs as a passionate and Inspired philanthropist and environmentalist, writing, campaigning, fundraising, and speaking internationally to raise awareness and promote women's issues, gender equality, poverty alleviation and environmental and social justice.
I have been working with several UN Women's campaigns and professional networks as a fundraiser and campaigner to end violence against women, including my direct work with underprivileged women and girls of Palestine, Thailand, Bali, and Democratic Republic of Congo. I am a great believer in bold, ambitious, compassionate, and transformative action on local and non-governmental levels as the catalyst for changing and empowering lives.
6) Please tell us what you are currently involved with.
I have been recently involved with a wonderful and inspiring company called MediLiVes in my role as a speaker, Ambassador, consultant, and tutor. The vision of MediLiVes began with the strong desire of the Founder Dr Sunny Ahonsi to make life easier for patients all around the word by connecting them directly with doctors 24/7.
This vision has expanded over the years, so MediLiVes has become an organisation that promotes and delivers innovation in healthcare and wellbeing, associates and networks innovators, investors, and manufacturers. I am very excited to be presenting my lecture on Lifestyle Medicine in London 21/22nd October 2022 at the London Medical Conference, initiated, and sponsored by MediLiVes. The Medical Conference presents the infusion of Telemedicine, Quantum Technology, Traditional and Lifestyle Medicine and Homeopathy in Modern medical challenges.
The London Medical Conference 2022, the 2-day Symposium, is designed to become the established must-attend Annual Telemedical Convention. The Conference interconnects its Global Attendees with like-minded participants who are also intent on sharing, exchanging, and exploring together what they discover on the beckoning pathways of 'Innovation in Traditional and Alternative Medicine'. The Conference is a superb opportunity for Innovators and Researchers to showcase their work and, by collaborating with leading companies and universities, to gain the support they need to cultivate their trail-blazing ideas.
Did you enjoy this article and find it helpful? Why not share it with your social media network below?