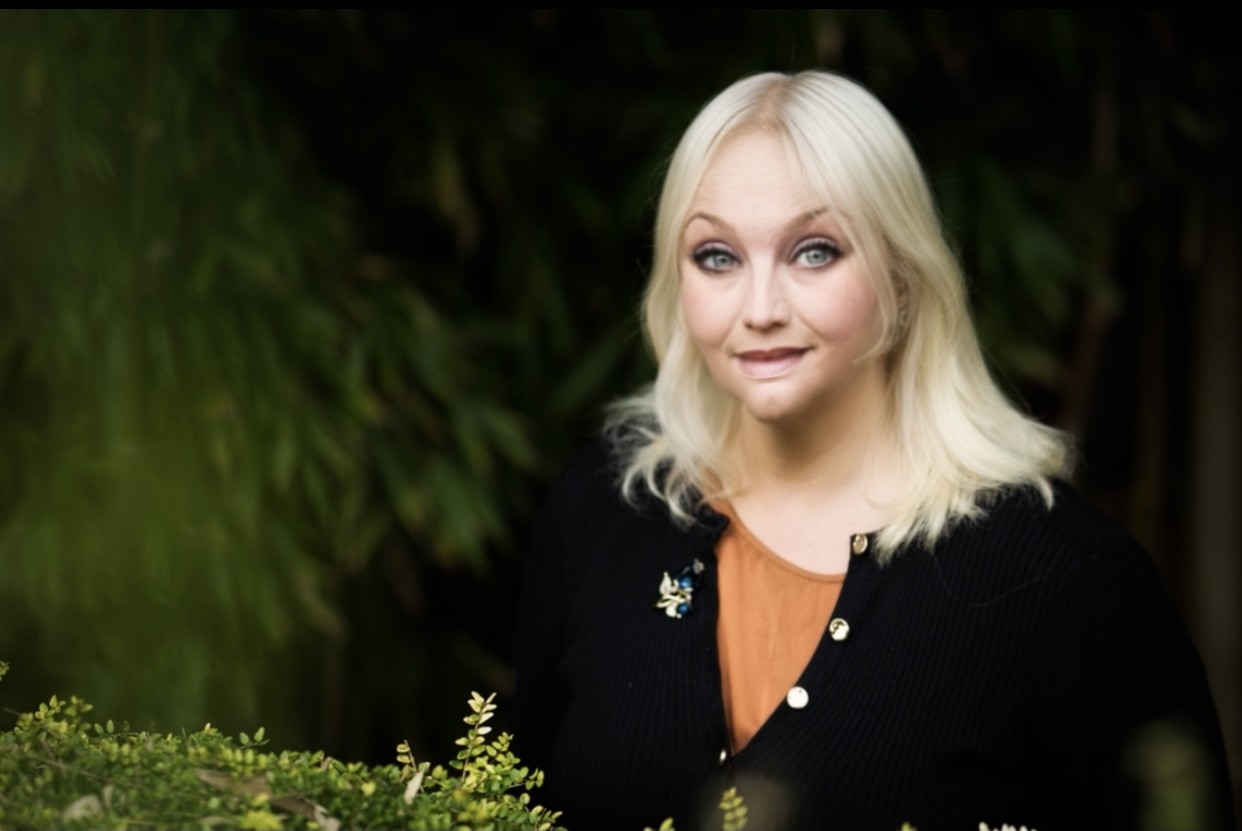 Aria Mossi: Becoming an Author Restored My Self-Worth
Author Aria Mossi, who made her literary debut earlier this year, has quickly amassed a dedicated and growing global fan base which can't get enough of her sci-fi fantasy romance series, The Tarrassian Saga.
Aria, however, never planned to become a novelist, being committed to a career in teaching. It was only when her youngest child was born with profound autism, requiring full-time care, that she had to find another creative path in life and one that would help restore the sense of self-worth she had lost along with her vocation.
To her fans, author Aria Mossi's sci-fi fantasy romance novels offer a fantastic, vividly realised universe to get lost within. What few will know, however, is that this fictional domain is as much of a retreat for the author from the grind of daily life as it is for her readers. Indeed, it has for the last few years, provided a vital form of catharsis.
When not writing about noble alien warriors and courageous humans fighting for the future of the world, Aria dedicates herself to caring for her young son, Vlad, who has special needs. Now aged eight, Vlad is profoundly autistic. Non-verbal, and with the functional age of a nine-month-old, he requires around-the-clock care. While Aria, also the proud mother to an 11-year-old daughter, is dedicated to providing the best life for her son, she is open about the challenges that come with this.
Among other things, this meant having to give up a fulfilling career in teaching. She said: "Vlad is our superhero, and I prize my time with him, but it's true to say that everything changes in your life when you have a child with special needs.
"Things that most parents of older children take for granted, such as taking the kids to the park or birthday parties, or even simply enjoying a good night's sleep, become hurdles.
"You have to learn to accept compromise, and while I had originally entertained the idea of returning to work after my maternity leave, I soon came to realise that this would not be possible."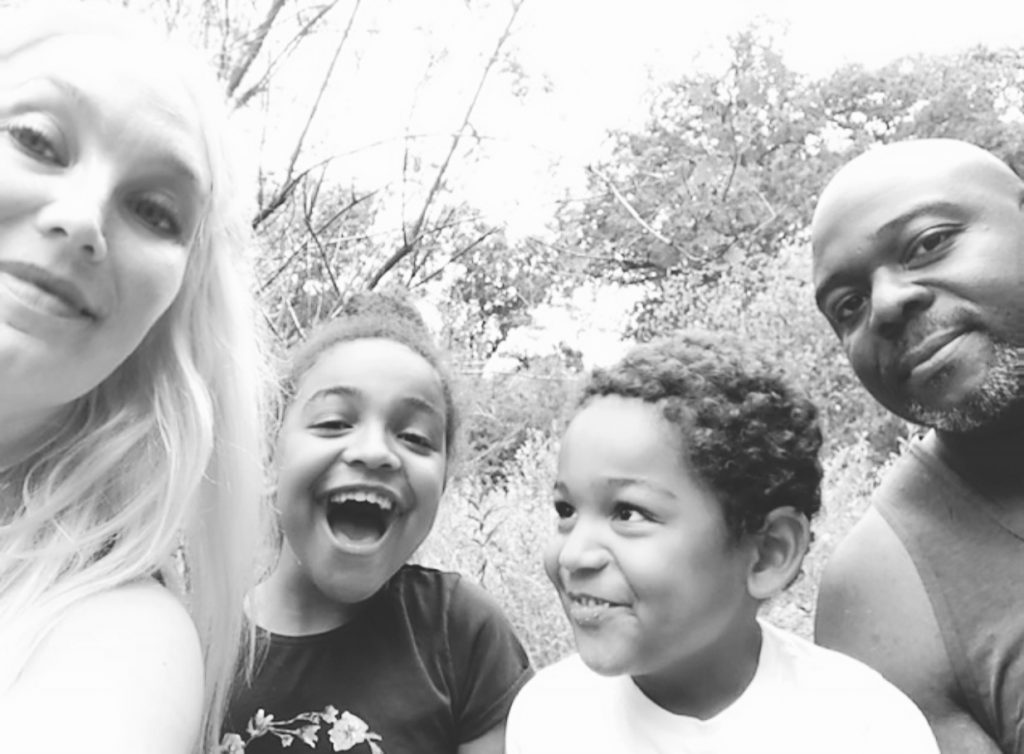 Born in Eastern Europe, Aria quickly shone out as academically gifted. Exposed to a wide conflux of cultures within her extended family, Aria learnt to speak five languages. Her studies were aided by a rare mental ability possessed by few people: an eidetic (photographic) memory. This, combined with her ability to speed read, meant she sailed through her textbooks and exams with equal ease.
By her late teens, she was offering private tuition to other students and already knew that she wanted to teach English—her fifth language after Romanian, Russian, Italian and Greek—as a career. After completing a degree in English and Creative Writing, she entered the teaching profession, following the same vocation after relocating to the UK in the early noughties. Now married, she took maternity leave to look after her first child, daughter Tianna, before re-entering the education sector and planned to do so again after the birth of her son, Vlad. However, it soon became clear that Vlad had learning difficulties and that she would need to sacrifice her career to tend to him as a full-time carer.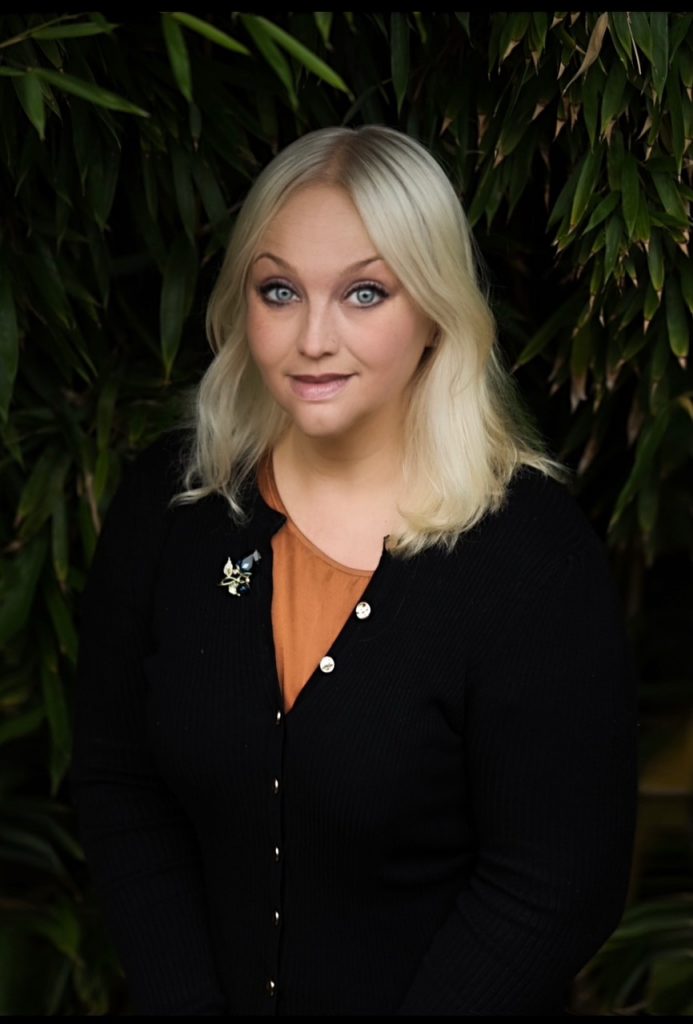 As the years rolled on, Aria says she came to miss the mental stimulation that teaching had brought her, feeling like she now lacked the self-validation she had previously known. At this point, she decided that if she could no longer teach English literature, she would do the next best thing—write it.
Aria, now 48, picks up the story: "I'd realised that my son's condition had become my life, and I felt like I was losing myself in the process. I had always been an independent person, and I had found the dramatic change hard to process, leading to depression. I had always enjoyed creative writing, though I'd never considered it as a career. However, given my situation, I reckoned it might provide the mental stimulation I'd been sorely missing. Of course, with English being my fifth language, I was scared about getting something wrong, but it's the lingua franca of commercial literature, so I didn't really have any choice but to swallow my nerves and get stuck in."
Having been a lifelong fan of sci-fi and fantasy novels, Aria had no difficulties choosing a genre to write in and could call upon a rich source of inspiration for her work, including the fantastical, mythic stories her grandmother had told her as a child. But she also realised that another ingredient—romance—would also be required if she was to succeed.
"I love sci-fi, fantasy and horror, but I am also a realist", she says. "Two years of research led me to the unfortunate conclusion that female authors are not taken seriously when they write hard-core sci-fi and fantasy, either by publishers or the public. I have no doubt a male author writing romance or New Adult fiction would have the same struggles. So, instead of setting myself for failure, I adapted to the market.
"I was happy to adapt, truth be told. A love story was meant to be part of anything I write, so adding romance to the sci-fi and fantasy genre was relatively easy. I have a naturally curious mind, so this, combined with my obsession with everything sci-fi and fantasy, my creative writing training and a powerful imagination all came together, allowing me to conjure up a vivid fantasy universe."
That alien universe is told in the ongoing Tarrassian Saga, planned to span five novels, of which two, The Ice Queen and The Queen of Monsters, have already been published. The central premise of the series is that five humans—four women and one man—have been abducted by alien slavers and, after escaping their captors, must survive in this harsh environment. Each will come to find a pre-destined soulmate, indicated by the novel concept of "The Sign"— best described as a living tattoo that appears on the lovers' arms, shoulders, and forehead when they first touch. Together with their newfound partner, they will set out on a journey of self-discovery, calling upon their uniquely human traits to triumph and, in the process, save the universe.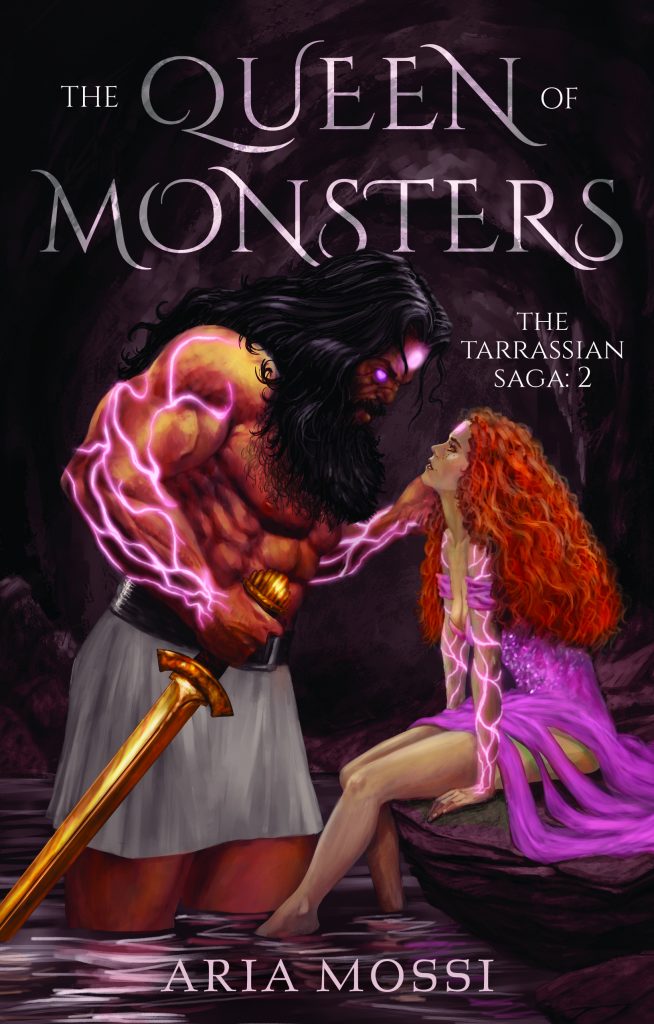 Though works of fantasy, Aria says she wanted to avoid the usual tropes: "I didn't like the tired trappings of the genre, such as dragons, fairies or vampires.
"Instead, I chose to include a sphinx, which has become the Tarrassian Saga's arch-villain and a firm fan favourite. My readers also love the concept of the Sign. Each book will feature a different one, with the first, in The Ice Queen, being inspired by the beautiful Egyptian blue water lily. My grandmother used to tell me a legend involving the flower, and her magical words have remained with me ever since, so I had to get that into my books.
"Mainly, though, I want my books to be a celebration of the human spirit. Faced with the challenges of a new alien universe, where everyone is bigger and stronger, my characters choose to survive using human traits we often take for granted: hope, resilience, willpower, kindness and love. They might seem insignificant when faced with alien technology, supernatural powers, shapeshifters and mythical creatures, yet these humble traits will transform the universe."
Clearly, those same traits have served Aria well, enabling her to rise to the challenge of caring for her son while quickly establishing herself as a master of her genre. Having so far chosen to self-publish, she is currently in talks with mainstream publishers about future books, and with a rapidly growing fan base around the world, the future is looking bright.
Aria added: "Both as an author, and more generally in life, you need a fighting spirit. Thankfully, I have that in abundance, and I couldn't be more excited about my writing journey going forward. Becoming a novelist wasn't something I'd ever planned on; it was thrust upon me by necessity.
"It's taken many years of toil and tears, sneaking in the hours to research and write where I can, but I can honestly say it's been a joy, restoring my sense of self-worth while bringing pleasure to readers young and old."
---
The Queen of Monsters: The Tarrassian Saga, and also The Ice Queen: The Tarrassian Saga, by Aria Mossi (Troubador Publishing) are out now on Amazon, priced £9.99 in paperback and £3.39 as an eBook. For more information, visit www.ariamossi.com.
Did you enjoy this article and find it helpful? Why not share it with your social media network below?