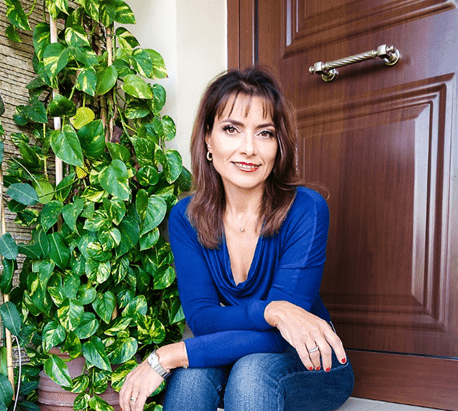 Anna-Maria Athanasiou: What Wikipedia Can't Tell You About Writing
---
With exceptional talent, writing comes naturally. Anna-Maria found herself passionately driven to write her stories.
Anna-Maria has raised two sons, which she found taught her about mindfulness and living in the present moment.
Her series Waiting for Summer contains scenes that are capturing the audience, appealing to fans of Fifty Shades of Grey without losing the romantic dreams invested in building a story of taboo/unlikely love.
She faced some friction starting as an author, but her persistent and supportive brother helped her to source out publishers in the UK.
She wrote the start of her series in secret, and after 29 years in Leeds, UK, she moved to Limassol Cyprus, finding a slower, easier life.
Anna-Maria's parents are a tremendous influence on her determination to succeed, always having been her role models. They encouraged her at every step and her father showed her that age is just a number.
She is part of a signing event specially designed for multi-genre fiction book authors and their avid audience. Although she is daunted, she will be more than happy to see her curious readers there.
Read Anna-Maria's story about becoming the author she is today.
---
Writing your first book must have demanded high levels of discipline. What motivated you to breakthrough and keep a notebook?
In all honesty, it didn't feel like I needed discipline.
I just really wanted to write this particular story, so that drove me to get in front of my computer and write it. I'd already finished the whole novel in my head.
I knew the direction it was going and visualised every character, every scene and every location. It was just a matter of getting it typed up. I've always felt that if you really enjoy what you're doing, that in itself is motivation enough.
I kept a notebook because I'm pretty old school.
I still prefer to scribble notes down and I often found myself parking my car and quickly noting a phrase or a word, even a conversation so that I wouldn't forget it. At the time I wrote on old receipts, business cards and scraps of paper, until I eventually bought a notebook, which I kept on me at all times.
What has raising two sons taught you to apply in your professional life?
Enjoy the moment. Time moves at an alarming rate and professionally we're always looking towards or worrying about the next stage, next goal or project.
We forget to enjoy the moment we are in.
Bringing up my two sons taught me that. I can honestly say that they made me take a breath, look around, and enjoy and appreciate every moment.
Waiting for Summer contains scenes that appeal to fans of Fifty Shades of Grey, but you have maintained the romance. What is your secret to building romance in Waiting for Summer?
All of my seven books are romance novels. Though their storylines and pace may be different, the key element is the love that blossoms between the main characters.
I'm a self-confessed romantic—I enjoy the anticipation, the build-up and the excitement of bringing two people together.
To some extent, I draw on my own experience and feelings, but it's mainly my overactive imagination that flows into the pages of my books. I fully immerse myself into the characters and create how their personalities would react and feel. It's escapism at its best for me and, I hope, also for the reader.
What was finding a publisher like? Can you tell us more about the journey?
When I'd finally finished my first series, Waiting for Summer, I was then faced with the task of what should I do with a 900-page novel. I'd initially authored the book for myself, without thinking past finishing it, but then after I got positive feedback from close friends and family, my brother decided to source out publishers in the UK.
It was a mine field!
I had no idea what the process was, and neither did my brother, but he's excellent at researching and very persistent! So, after a few weeks, he sourced a few publishers who would look at unsolicited authors. The traditional publishing world, over ten years ago, was different to what it is now, and to be honest is continually changing as modern technology is moving at such an accelerated rate.
To put it into perspective, I had to send printed manuscripts to them—they wouldn't accept email!
I then had to wait and wait and wait, it was agonising.
After 3 months, the few publishers that would even consider accepting my manuscript, got in touch! All were interested in taking it and so, after careful consideration, I signed a two-book deal. It was a surreal moment receiving a contract in the post after four months of waiting patiently.
What role did your friends' positivity play in developing your determination to publish?
When I started writing Waiting for Summer, I wrote in secret. Firstly, because I wasn't sure if I'd ever finish the novel and secondly, I was somewhat embarrassed to admit to anyone that I thought I was capable of authoring a novel. I did decide to confide in two friends.
The first one was so excited to hear that I was doing it, that I asked her if she'd just read a chapter, just to see if my writing was readable. She instantly said yes.
The second friend laughed and basically found the idea that I was authoring a book absurd.
That reaction knocked my confidence, and I doubted my decision to continue, until I got an email from the first friend who had read the chapter I had written. All she'd written in the email was 'more,' and that was enough for me to continue.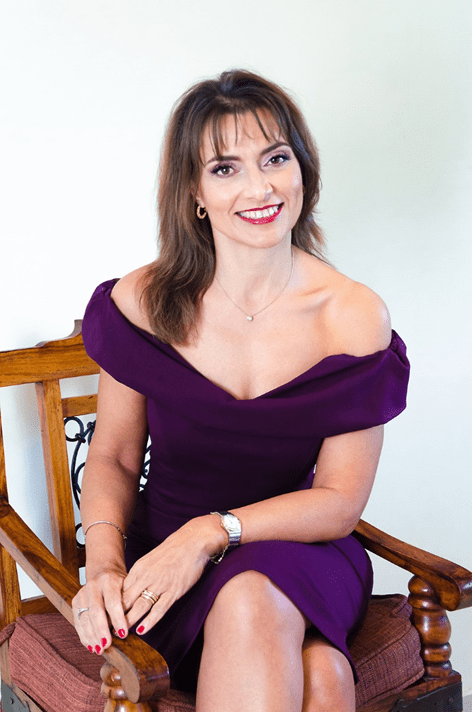 What has it been like to move from Leeds to Cyprus? What are, if any, some of the differences you can see from your personal experience?
I'd lived for 29 years in Leeds, UK, and have now lived in Limassol, Cyprus, going on 28 years.
Initially, it was a bit of an adventure, as we weren't sure if we would stay. The life pace was much slower, easier and the weather, of course, was a tremendous bonus. I was comfortable with the culture and mindset of the Cypriots, as I'm of Cypriot heritage, but I did miss my British hometown—Leeds.
My family and friends were there, and it was hard being away from them. I found that I was missing so many family events and not having my extended family around me had an effect.
I was lonely in Cyprus and had a small baby to look after, so I often felt isolated. In time, I made a circle of friends, many of which are still my close friends after 28 years. Both the UK and Cyprus are my home and I easily fall into each country's different pace.
What is your personal take on the publishing industry and the opportunities present for women?
The publishing industry has transformed over the twelve years I've been writing. The self-publishing platforms have made many budding authors able to get their work easily out to readers. The focus of the traditional publishing houses is on established authors, celebrities and agents that will get them the sure-fire best-sellers, which, after all, is what keeps them in business.
It means though that new authors have to rely on smaller publishing houses and the number of manuscripts that are sent are in the 100s of thousands.
Many excellent novels just can't get seen, and it's a shame.
Established authors do not always write excellent novels. Thankfully, the publishing houses have now expanded into the eBook market and imprint publishing. As well as that, self-publishing has opened up opportunities for authors to take control of their work, which has led to many women-authors starting off by self-publishing then being picked up by traditional publishers.
Romance novels are the biggest category of fiction —$1.44 billion of the sales market, which for me, can only be a good thing—in a constantly and evolving business which is rising every year.
Who is the most important figure in your life, even a role model, who motivates and drives you?
My parents have always been my role models. They've always encouraged me to do whatever I want.
My father started his first business at the age of fifty-five and worked until his early eighties. He showed me that age is just a number.
My mother has encouraged me from as far back as I can remember and continues to do so, especially when I doubt myself.
What are your plans for developing your book in the media? Where do you see Waiting for Summer in the years to come?
I have written three series: Waiting for Summer, La Casa d'Italia Series and The Blackthorn Series.
Ideally, I would love to see each of them developed into a TV mini-series. Each one of them has a unique take on a taboo or unlikely love story. As well as that, they have a wealth of secondary characters of multi-generations and a number of intriguing sub-plots, which I feel will work perfectly on screen.
Please tell us more about your book signing event on 3rd June in Leeds! Who will be there? How do you book a place?
Authors at The Armouries 2023 (AATA) is a multi-genre fiction book signing event organised by SML Literary Events, which will have over one hundred authors.
This will be my fifth book signing and I have to admit, I'm excited!
I remember my very first signing in Leeds. I was so nervous and by the end of it, realised what a wonderful opportunity it was for authors to meet their readers, get to know other authors and meet new people who were all interested in books.
This event will be the largest signing I have ever attended, which is a little daunting.
It's one of the most rewarding parts of the writing process, meeting your readers and getting genuine feedback.
Tickets are available for readers and lovers of books to attend, and there's a waiting list for authors who want to display their novels.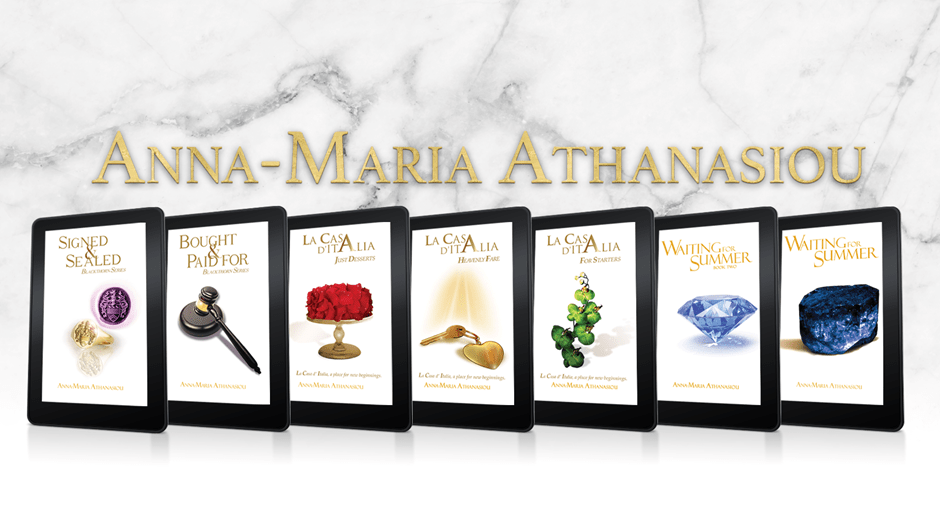 Did you enjoy this article and find it helpful? Why not share it with your social media network below?