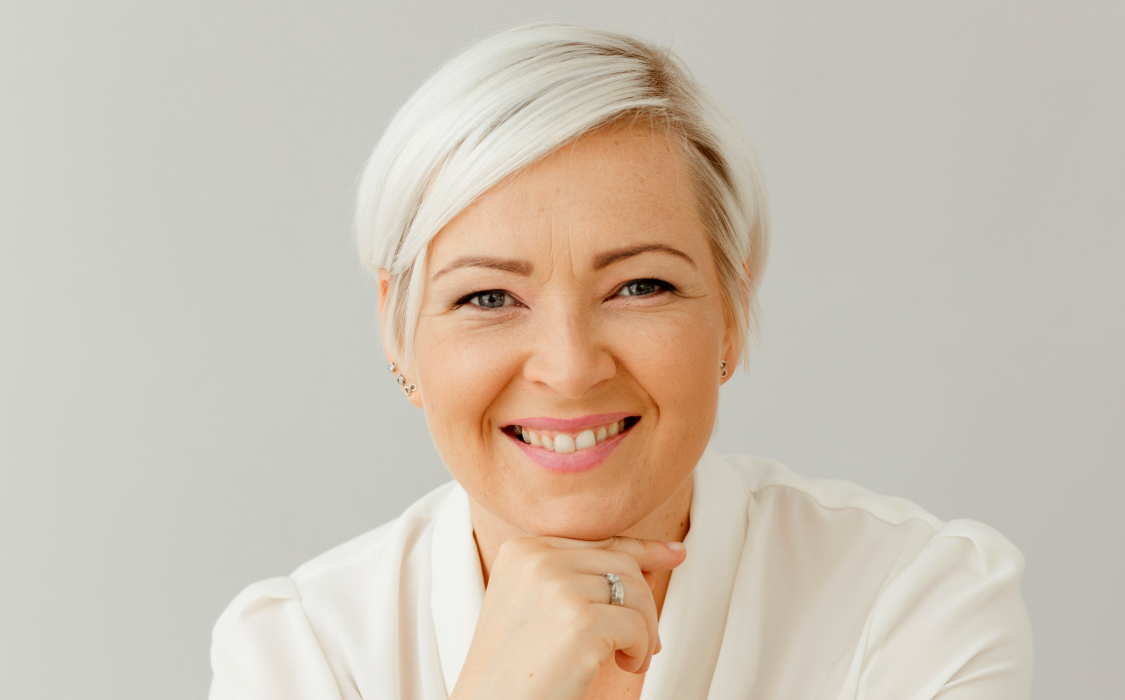 Aneta Buckthough: How to Master the Art of Authenticity and Achieve Emotional Intelligence
By Cynthia Vera
For Aneta Buckthough, founder of pure-ception, living authentically is key in achieving emotional intelligence and staying true to who we are – especially in the workplace. In an increasingly evolving and ever-changing modern society, Buckthought understands that life is often full of emotional rollercoasters from working long hours, trying to meet tight deadlines and demands that all lead to negativity and a lack of self-belief. Though these can affect our personal lives, they can also have dire consequences to our work life, thus impacting the quality and enjoyment of our jobs.
This is why career management and coach Buckthought prioritizes people's emotions above all else when working with individuals and prominent organizations to help them find new ways of processing their emotions through workshops, training activities, and academic knowledge from her many qualifications.
In your early childhood, you lost your sister which no doubt must have been a very difficult thing to grasp and process at such a young age. However, this heartbreaking experience eventually led you to embark on a journey of self-discovery. When did you realize you could turn such traumatic events by overcoming the grief to turn into a catalyst for self-empowerment and growth?
I would say that I wasn't even aware of the impact of the past on my potential and authenticity for a very long time. I always wanted to study psychology, but I didn't believe I would be good enough to get a place, so I didn't try.
In my early twenties, I came across an approach called Systemic & Family Constellation. I became interested in how the past impacted my life and relationships with others and why I act differently. For me, it was a process, and it took me many years until I realized who I am. Now, I know it was one of my purposes to experience that journey to help others find their true potential and be authentic with it. I can also add that the most catalyst moment was to reconnect to the part of myself that I had to leave behind because of life circumstances which I teach others during my coaching program.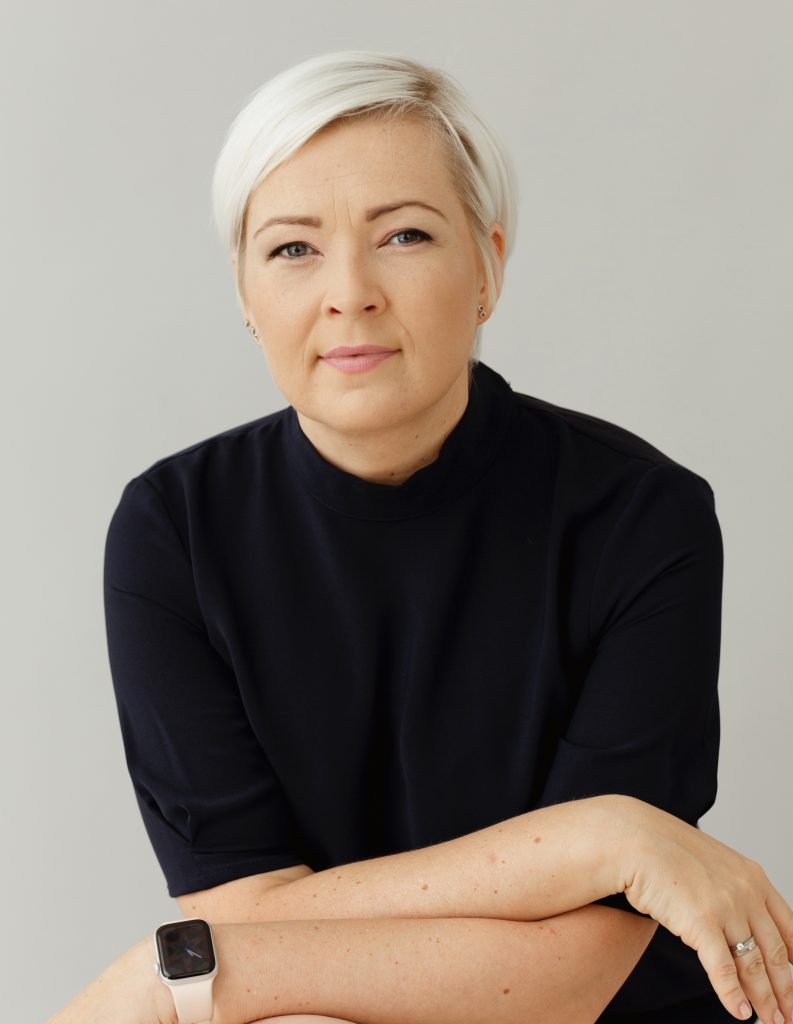 You've worked with many prominent organizations internationally for over a decade as a manager but your journey as a career coach helping individuals understand how to grow their potential through authenticity began in 2017. What was the driving force for you to pursue this career path? Did your childhood have an influence on this?
I decided to become a career coach because I saw many people suffering at work, not seeing a way out, not knowing who they are. They were just coming into work with a lot of emotional baggage that then was affecting their performance. As human beings, we spend more time working than with our loved ones. Many people spend that time in silent suffering, not speaking out because they are afraid to lose their jobs, and with that primary income, they stay.
That got me thinking, asking questions, and doing my research – I wondered what would need to happen for people to get that courage to be happier at work. The answer came during my coaching session when I had the chance to listen to what other people were saying about their struggles and issues at work. Firstly, they can't express who they are. Secondly, they don't really know what other skills they need to have to make any changes.
I chose to be a career coach as my second degree. First MSc is in Catering, and Hotel Management as I didn't know who I wanted to be as I was afraid to go and study psychology. Because I worked on my own stuff, I was able to step into my power and do what I love. So, this was more of a calling rather than an effect of the childhood trauma. The childhood experience made it bumpier on the way to that calling, but I see it as another lesson.

Whilst you have Masters in Career Management and Coaching, you also hold many certificates including Life and Spiritual Coaching, Family Constellations, and Soul Transformation Therapy. It's clear your work ethics and values are focused on people's emotions through holistic approaches. How does a holistic approach provide support for your clients as a coach?
Firstly, I started working on myself. I wanted to know how I could become a better person and overcome the emotional baggage from the past. Also, as a child, I was very much into magic, so spirituality felt like fun to me. I am very open to new experiences; this is how I learn. The more experiences I encounter, the more aha moments I have in my life. Now I am in a place where I can share that knowledge with others, I can provide a new way to self-discover, and the holistic approach is one of the most powerful ways to do so.
With a holistic approach, you stimulate your mind, understand your body, and feel the soul. Can you see how many resources you are tapping into? I work with all of that to bring the highest potential.

You're the founder of pure-ception where your coaching is largely focused on utilizing emotional intelligence for coaching and teaching people the importance of emotional balance. How important is it for business owners and individuals to have emotional intelligence when operating in the business industry?
My business started based on my interests and the need for emotional intelligence in people, especially those working in big organizations. What I learnt over the years is that the need for self-awareness has been a crucial part of people's development. Self-aware employees will provide different aspects of the self, such as new traits, behaviors, and feelings. Here, I found the need to tap into the unique potential to offer new ideas and solutions.
With that in mind, people and businesses can thrive. Who doesn't want that?
If you work with teams, you can notice many fractions because the focus is on one talent. What if we could change that? So far, the focus was on the strongest one. Here you focus on each part of the team. Same with individuals, you look for more potential instead of focusing on one particular skill. You are bringing more tools to your box and more options to your needs. Also, this started a new movement within my coaching business called Authentic Achievers.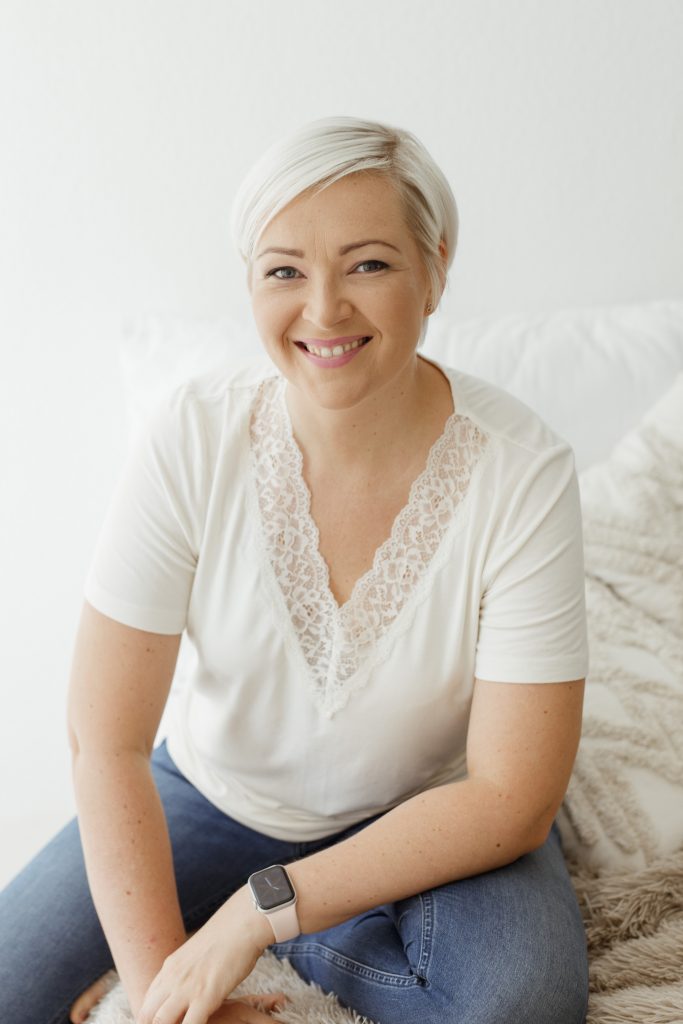 Aside from your own business ventures, you're also working with your husband building several businesses. What's it like working with him?
That's a good question. It's very different to build a business with your spouse than with your work colleagues. I watched my parents building their business, and I learnt a lot from that. Now, I can use different approaches in our collaborations. We separated some of them, so it's clear who does what.
We are communicating around our needs and diverse skill sets. I found that the feminine and masculine balance each other well. Moreover, I have the opportunity to explore more skills in different kinds of business and their needs which take that as a bonus. Plus, we both work from home at the moment, so we can spend more time with our boys, and we didn't have that time before.
As a public speaker and author, you need to have a lot of confidence and self-belief to be able to share your experiences and stories with others to inspire them. Were you always a confident person?
Absolutely not. As a child, I was terrified when going to a grocery store and asking for what I wanted to buy. Today, I understand why I was so scared. Even now, I get nervous but for me, that's a reminder that I am a human and I have emotions. It's a reminder I am alive.
But the need of sharing all these experiences and knowledge is more important; so I speak out. I have so much to offer, and I don't want to waste any more of my time. The more I speak, the more people will hear, and more lives can be changed.
Do you have any advice for those struggling with their confidence and don't know how to start embracing their authentic self? What exactly is authenticity?
Authenticity is when you dare to express your beliefs and personality with ease. It's the ability to think positively and manifest your dreams which leads you to stand out from a crowd.
Developing and revealing your authenticity is a process that requires time and growth into your potential. So, go out there and experiment, play with your creativity, surround yourself with like-minded people; and remember that the world is a big marketplace with space for something extraordinary that was not there before. So, what are you waiting for?
Did you enjoy this article and find it helpful? Why not share it with your social media network below?