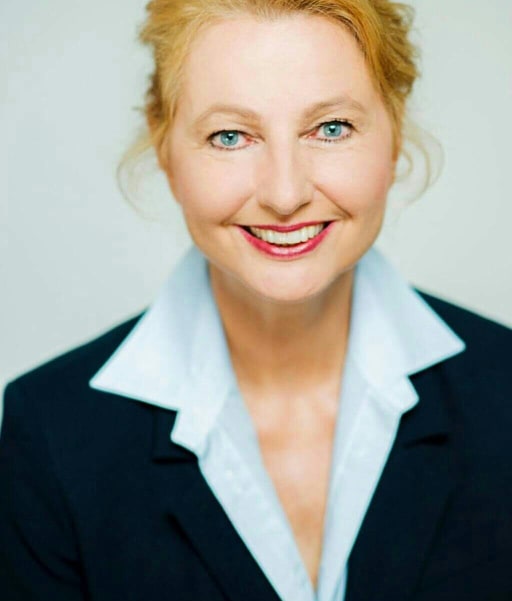 Adda van Zanden – "The world will do better with you"
Adda van Zanden – "The world will do better with you"
By Fati Gorezi
Adda van Zanden is an actress and the owner and founder of "Stage Presence for Business" a Company in which she brings performance practices to the business world. Based in the Netherlands, Adda is also a Speaker having presented at events such as the 'Nationale Zakenvrouwen Congres' in The Netherlands, 'Europe Talks' in London and the 'Women in Leadership Economic Forum' in Dubai.
What is your professional background?
I'm Adda van Zanden, an Actress, Facilitator and public Speaker. After acting in theatres worldwide I got the desire to do more to inspire people and bring positive change, so I founded "Stage Presence for Business". With this Company I bring together my expertise as a corporate trainer, facilitator and public speaker. Working with neuroscience, performance practices and meditation, I help people to develop a growth mind-set, a strong inner balance and to perform with presence in the world of business to be heard, remembered and powerful.
What advice would you give to young women who want to succeed in the workplace?
[rml_read_more]
The advice I want to give to young women who want to succeed in the workplace
is 'The world will do better with you' – so let that empower you.  Go and take your place!
Be aware that Companies do better with women in management positions. The world needs a better gender balance in top management. We are different, and that differentiation adds to corporate value. So go for it girls, let your voice be heard!
How do you achieve work-life balance?
Keeping a healthy work and family life balance is an ongoing challenge. It often means long days and sometimes working late nights, finishing a Program or preparing a workshop. But it can also mean having freedom at unusual hours. And then I recharge with nature walks, theatre and concerts. Meditation on a regular basis also brings back focus and inner balance. Last year I combined a business trip to the US with taking my son for a week to New York.  A great opportunity to spend some quality time with him!
How did you get where you are today, and who/what helped you along the way?
It has been quite a journey from where my life started, being a shy farmers-daughter in the rural north of The Netherlands to where I am today – an international facilitator travelling from the US to the Middle East, working for multinationals and speaking at the 'Women in Leadership Economic Forum' in Dubai in 2017.
What helped me a lot was to realise that I am not on my own. Connecting with like-minded people helps you to become who you are on the inside. Find that connection and help each other to grow. Think big, aim high!
A famous article by 'Zenger & Folkman' in the "Harvard Business Review" even states that women are better leaders (in comparing 16 leadership competencies, women score significantly higher than men) And McKinsey's 'Power of Parity' shows that moving toward gender equality is important to future economic growth. (In the UK it would mean an extra 150 billion pounds on top of 'business as usual' by 2025)
Did you enjoy this article and find it helpful? Why not share it with your social media network below?