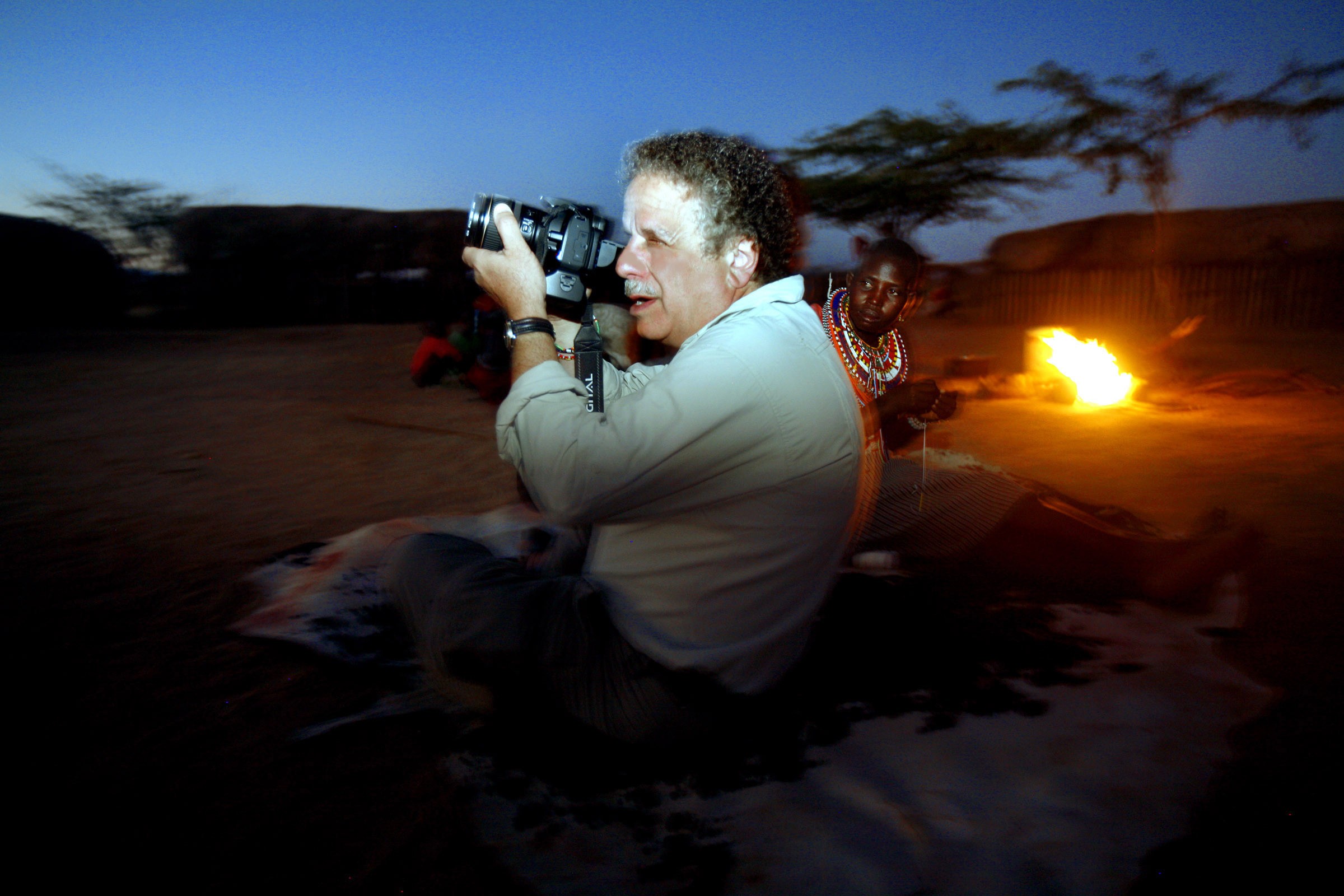 From The New York Times to Capturing 9/11, A Close Up with Lonnie Schlein
Featured Image: Lonnie on assignment in Kenya, in the Masai Mara, by Evelyn Hochstein
Never forget, the power you will feel does not belong to you, it belongs to The New York Times"
By Kicki Pallin
The New York Times photojournalist Lonnie Schlein was assigned to handle all the photography documenting the September 11 attacks on the United States In 2001. The renowned newspaper created "A Nation Challenged", a completely new section following the attacks. An accomplishment that later would receive the prestigious Pulitzer Prize. As a Foreign Picture Editor, Mr. Schlein was also in charge of the photo coverage during the fall of Gorbachev and other major world events, and had the title of National Picture Editor during both the Clinton and Bush administrations. This led to him spending much time in Washington during the three presidential elections. Altogether, Mr. Schlein had more than 35 years of service working for one of the world's most famous newspapers, and yet, at the same time, he was pursuing his own career as a photographer.
How would you describe your background?
My father was a well-known Broadway musical director, conducting several Cole Porter shows, for example. He was also an accomplished composer and a pianist, and Yale University Musical Library holds his collection today. My mother brought up four boys, was a loving mother and at the same time a wordly woman. She was way ahead of her time in her unusual travels while growing up in late 20's and early 30's. My mother was also passionate about poetry, music and wildflowers. So, I knew a lot about culture and the outer world very early on, and I was only ten or eleven years old when I started reading The New York Times.
What was it that was so fascinating about the news?
My parents were avid readers of The New York Times, so I had it around me at an early age. I was a real "news junkie". I have kept the front pages – and also some interior pages – of some major news events during the years, beginning with JFK's election and continuing ever since. But my interest in photography had also been there since my teens, so I knew I wanted to do something that merged both my interests.
Which education did you choose to pursue your dream?
I got a degree in political science from the City College of New York, Brooklyn Campus, in 1969. I obtained a license to teach history in high school in New York City. I had an entry level job position at the NYT, when I was asked to drive Harding Bancroft, who at that time was the Executive Vice President of The New York Times (NYT). Meeting him was a complete coincidence, but it changed my life and led to an interview to become a copy boy in the Sunday Department.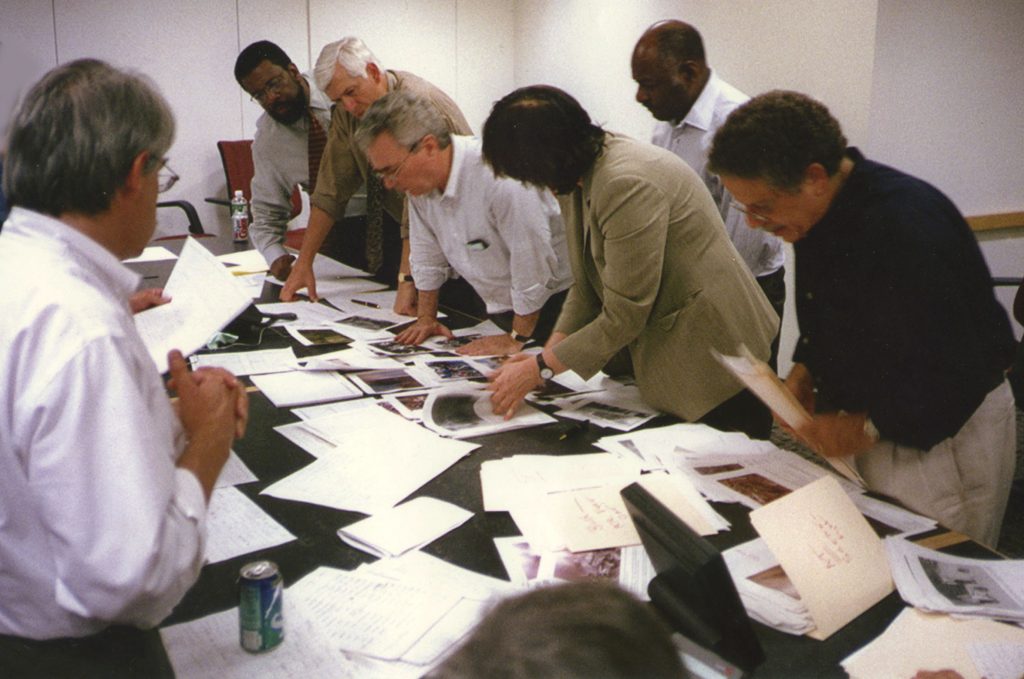 How was it when you started working for The NYT?
Well, my first real job with NYT was in the circulation department, while studying at college. Then I began working with the Sunday Department, which included all of the special Sunday sections. I served as a photo editor with the Arts & Leisure section from1976 to 1991. During this time, I was out covering cultural events in New York City three or four nights a week, accompanied by my wife most of the time. My main job though was assigning, editing and choosing pictures for the section. In 1991 however, I made the decision to transfer to the Picture Desk of the daily news operation.
How was the Newsroom compared to working with the Arts?
A big difference! I worked with 32 photographers and 10-15 photo editors, as well as hundreds of freelance photographers. Those years were far more challenging and the most exciting years of my career. I was dealing directly with the White House and communicated with the President's press secretaries. It was during two Clinton administrations, and it was work based on honesty and integrity. In 2001, I left the National Desk and became the picture editor for the Metro section. My first day at the Metro was September 10th 2001 …
Oh, so what happened the next morning, 9/11 2001?
I could see the top of one of the World Trade Center buildings from one of our bedroom windows. Then I received a call from the NYT Picture desk; "You need to get to work … A private plane has crashed into the World Trade Center." As I was crossing the Plaza, I heard from building workers that another plane had hit the other Twin Tower. So, I got up on the 37th floor of the southernmost building, the Waterside Plaza. I only had a small digital point-and-shoot camera with me, because all of my serious camera equipment was left in our upstate New York weekend house.
I ended up becoming the editor in charge of all the 9/11 photo coverage. The new section in the newspaper was called, A Nation Challenged, and it was later given the Pulitzer prize. There was a special section about 9/11 every night for about three months in the NYT. Eventually, it became a photo book with the same title. I edited the book in my spare time, and it ended up on the best-seller list for several months, highly unusual for a coffee-table book.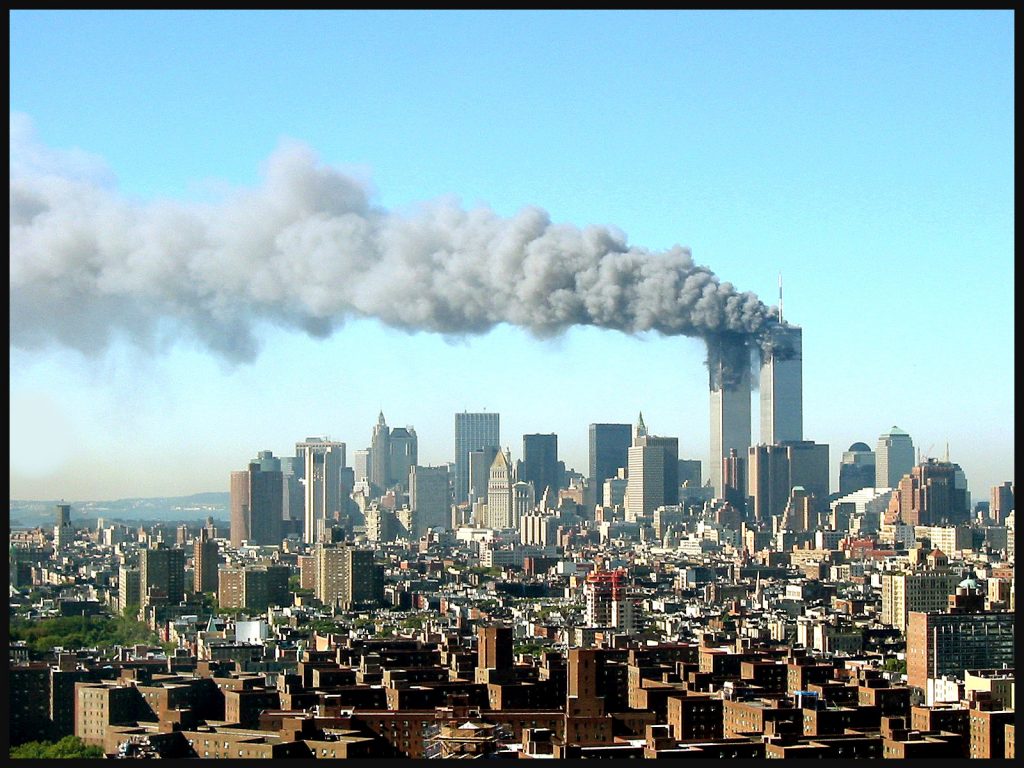 You mentioned earlier that honesty and integrity were so important at The NYT, can you share more about this?
Yes, of course, I was told by a colleague early on that "Never forget, the power you will feel does not belong to you, it belongs to The New York Times". We knew that there was a purpose behind our work, so honesty and integrity were a key part of working for The NYT.
What were the biggest changes during all your years with The New York Times?
The transformation of the newspaper. In 1976 it became a multi-section paper. The print circulation averaged 1.4 to 2 million, today, it is only 785 000. On the other hand, NYT.com has 8 million subscribers all around the world! Another big change was in the 1990s when digital photography made its entrance. The journalists began using digital cameras in breaking news situations. The essence of this change was huge, as we were leaving the darkroom and moving to edit on computers, with limited use of Photoshop. After A Nation Challenged, I worked for the Metro section for about three years and then decided to move to a fully redesigned Travel section between 2004 and 2010. It was a relief to not have to deal with the pressure of the daily news deadline!
How do you see the future of journalism?
It's an ever-changing phenomenon. There are fewer and fewer printed newspapers and more and more digital online only. Perhaps there will be a future when only The Sunday NYT paper will be printed. My admiration for the quality of journalism at The NYT is still as strong as ever. I also greatly admire Washington Post, LA Times, Miami Herald, The Guardian, Le Monde, Time Magazine, Boston Globe, Der Spiegel and El Pais.
You have also been a portrait photographer, which we saw at your exhibition in Stockholm in May this year. Do you have any special stories to share?
Yes, I really like to interact with friendly, interesting and warm people. There are some I remember more than others. After being assigned by The NYT to do a photo session with Liv Ullman, she made a friendly request for me to do her Christmas photos with her daughter Linn later that year. Faye Dunaway was kind enough to make lunch for me, and that relaxed the situation for both of us, and Mickey Rooney entertained me in his backyard. Francis Ford Coppola, Francois Truffaut and Al Pacino were some others I photographed. Pacino and I met in a bar in the East Village in New York. Additionally, I was assigned to take photos of Paul McCartney, he not only sat for me but also played the guitar. James Cagney was an entirely different experience. He just sat on a chair in his living room and talked very little.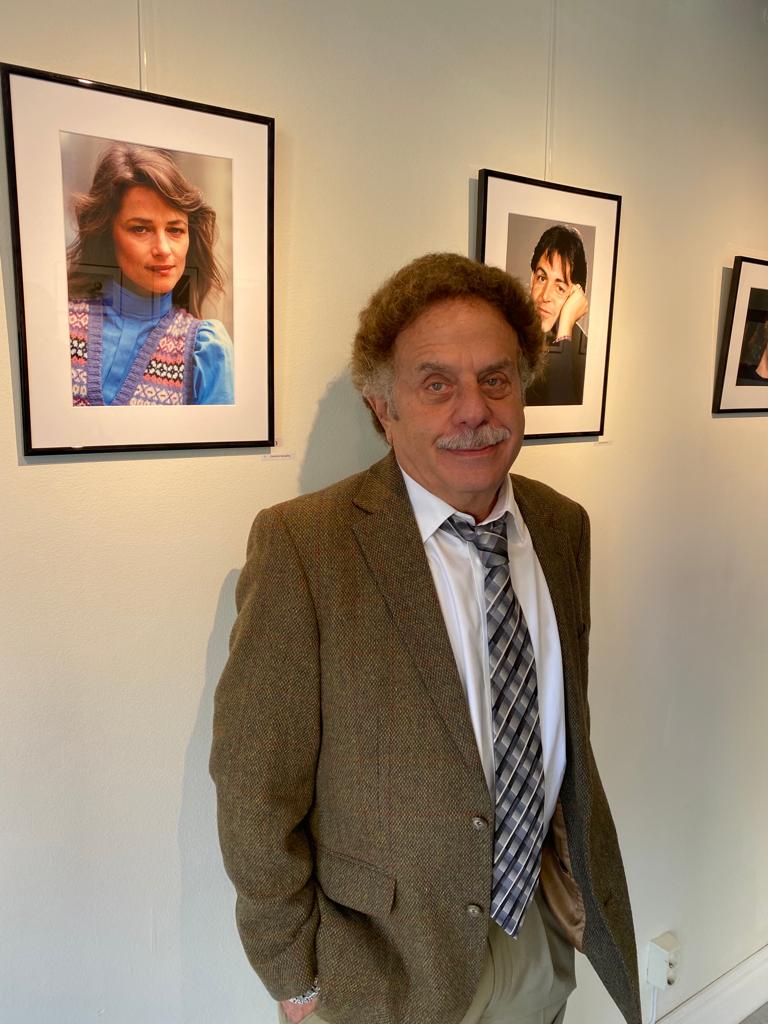 Having seen your exhibition, I´m thinking about the magic of great photography. What would you say about the photographer's experience, which "ordinary" people might not experience?
I would say that photography at its best, is in fact art, ideally when visuals add to complementing stories in unique ways. As a skilled portrait photographer, one tries one's best to penetrate the soul of the person you're portraying.
What are you working on today?
I left The NYT to become a freelancer. I worked for a non-profit organization called UBELONG, based in Washington. I was directing sponsored photography excursions to developing countries around the world, with groups of 10-15 people. The countries we travelled to included Mexico's Yucatan, Vietnam, Ghana and Peru. Many of the stories were published all over the world.
I have been lecturing about my career at the NYT as a photojournalist, which includes so many things, photography being one of them. I also served as a member of the jury from 2011 for art biennales in both Chianciano Terme, as well as in London. The upcoming one in Chianciano Terme will be on the 6th to the 28th of August. Unfortunately, I won't be there, as I have just started to work as the photo editor for Trend Magazine in Santa Fe, but my photography will be on display in the Turner Gallery, as a Lonnie Schlein Retrospective Exhibition.
Do you still have any professional dreams left?
Though I have shot on six continents throughout my career, I still have a deep desire to travel extensively and do more travel photography, from a unique perspective. Additionally, I want to impart my vast knowledge in photography and news to students all over the globe.
Last but not least, do you have a special message that you would like to share with our readers?
When I often travelled to scout the big cities in the States for new and strong young photographers, I was always cognizant of the need and desire to have women shooters on board. It seemed to me that when I first began my photo editing career at The New York Times in the '70s, it was clear from the get-go that there were too many men shooting and working for the paper. A disproportionate number, because obviously there were as many women out there working for a number of publications as there were men. I've always believed that a woman's perspective is critical to be able to fairly and honestly present the news through their eyes.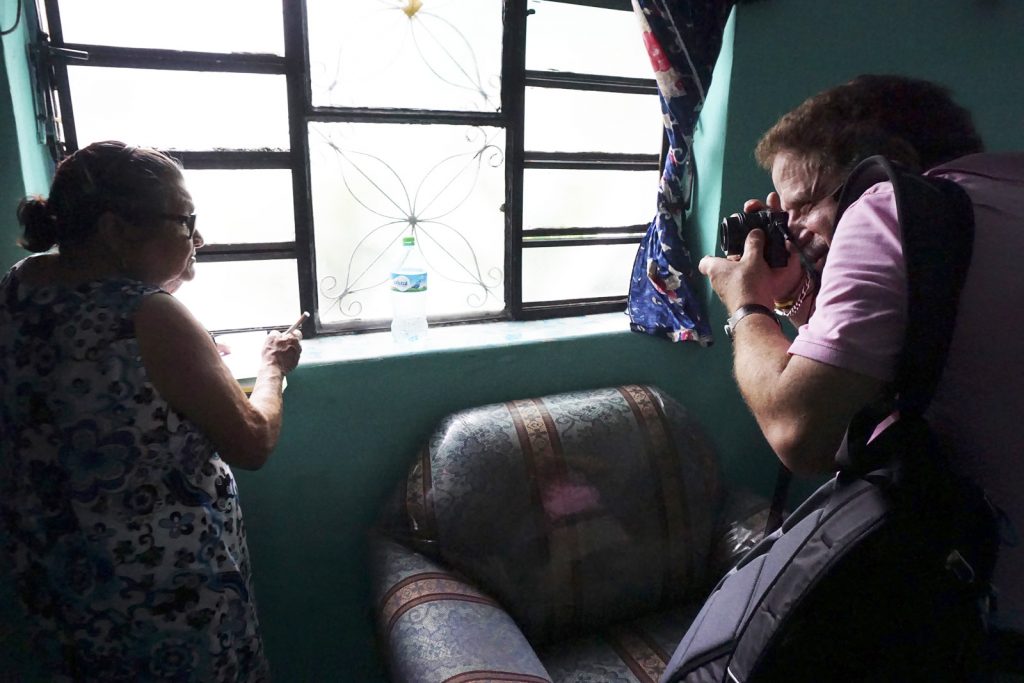 Did you enjoy this article and find it helpful? Why not share it with your social media network below?