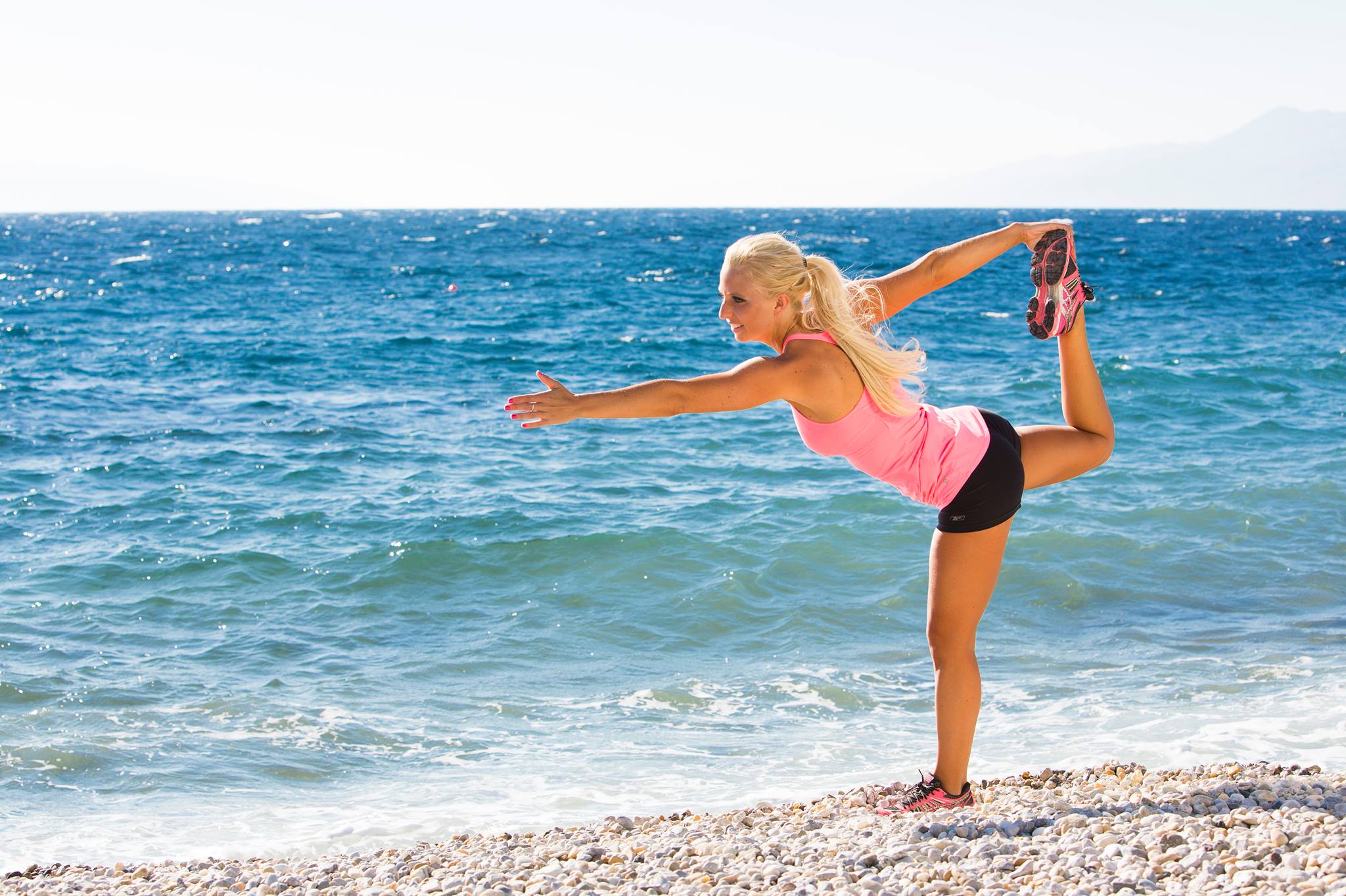 Krista Burns: The reason I became a Doctor of Chiropractic
Krista Burns

The reason I became a Doctor of Chiropractic
By Lena Zechner 
To have your Olympic dream come to nothing from one day to another sounds like every child's worst nightmare. Striving after becoming a professional skier since the young age of three, this is just what Krista Burns had to experience in her teenage years. In search for alternative ways to heal her terrible back injury, Krista stumbled across Chiropractic which since then has been her vocation.
The strong support she received from her family already provided Krista with confidence and an entrepreneurial spirit to believe in herself and her objectives from an early age. In bitter disappointment of the treatment she received during the time of her severe back injury, she set herself the goal to be the best doctor in her field in order to pass on her knowledge to all future patients. She successfully managed to establish a career as a Certified Posture Expert and a Doctor of Chiropractic where she tries to address the importance of proper posture amongst various patients – ranging from individuals like children and the elderly to whole sport teams.
Working with patients, her life-partner as well as the world's elite in the field of Chiropractic are only some of the aspects she loves about her profession. After several years of professional experience including challenging times and rewarding moments, Krista now shares her success story with us.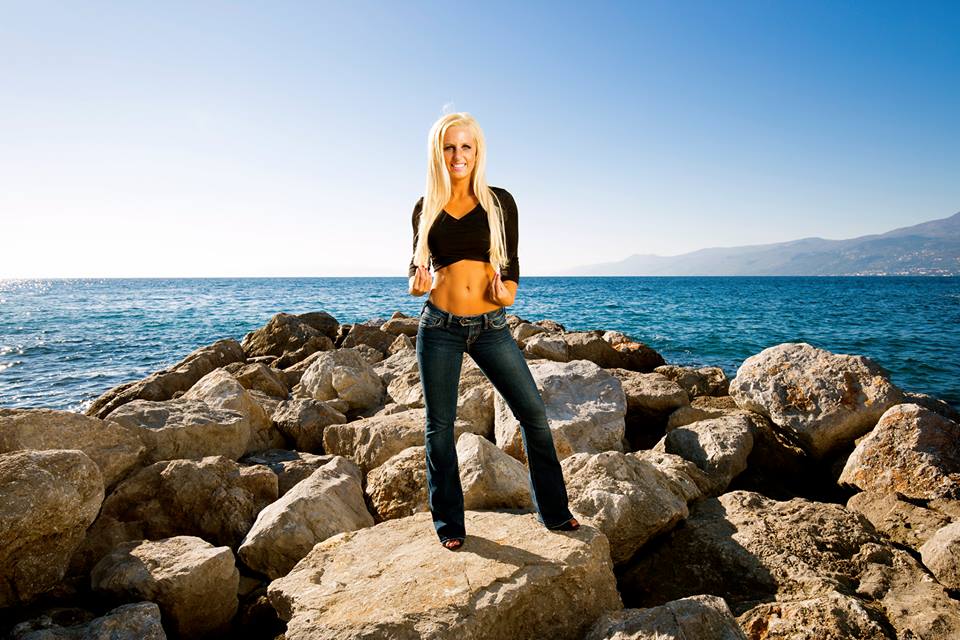 When did you discover your fascination for Chiropractic?
It was the morning of U.S. Ski Team Selections, a competition for the top thirty most elite skiers in the United States; I was eighteen years old at the time. This is the day that changed my life forever. This was the day that my Olympic dream was stolen from me due to a back injury. For as long as I can remember, my dream was to be an Olympic freestyle mogul skier. I started skiing when I was three years old, and started training for competitions at ten. By the time I was twelve I had qualified for the Junior National Championships and by the time I was fourteen I had qualified for the USA National Championships, premiering on ESPN and being featured in skiing magazines. My future in skiing was bright, so bright in fact that I left my family in rural Nevada at the age of fourteen years old and moved to Sun Valley, Idaho to train full time with world champion coaches. I was on the road to the Olympics. Skiing was my life.
My Olympic dream was stolen from me; it was stolen because no one ever told me about chiropractic
When I suffered a back injury at U.S. Ski Team Selections and was pulled from the competition, I didn't know about chiropractic care, so I sought medical treatments for recovery. I sought out premiere spinal specialists around the United States and began multiple series of weekly injections in my spine. I was told this was the "conservative" treatment option that would "heal" me quickly so I could keep competing. After 16 weeks of injections in my spine, my health debilitated greatly, I was so much worse, I could barely move, and I definitely couldn't ski. My Olympic dream was stolen from me; it was stolen because no one ever told me about chiropractic. As my health degenerated, my vision expanded. I researched other healthcare options and finally came across chiropractic. After educating myself about this profession and the amazing power of chiropractic care, I found my new calling, a vocation. My mission from this point forward was to be the best doctor I could be, so no little girl with an Olympic dream had to go through what I had experienced.
How has being an athletic person influenced your career?
My back injury from skiing is the reason I became a Doctor of Chiropractic. After recovering from my own injuries I then continued to pursue athletics as an International fitness competitor. In 2014 I took 3rd place at the International Bodybuilding and Fitness World Championships. Although we don't just see athletes at the American Posture Institute, we have professional athletes in our office all the time. It is common to see athletes such as the 5x time National Champion football players and World Champion bodybuilders waiting for their postural correction treatments alongside a mother with her two children. We are the official Posture Experts for 4 different professional sports teams, the teams value FITPosture™ as a regular part of their pre-season and season training.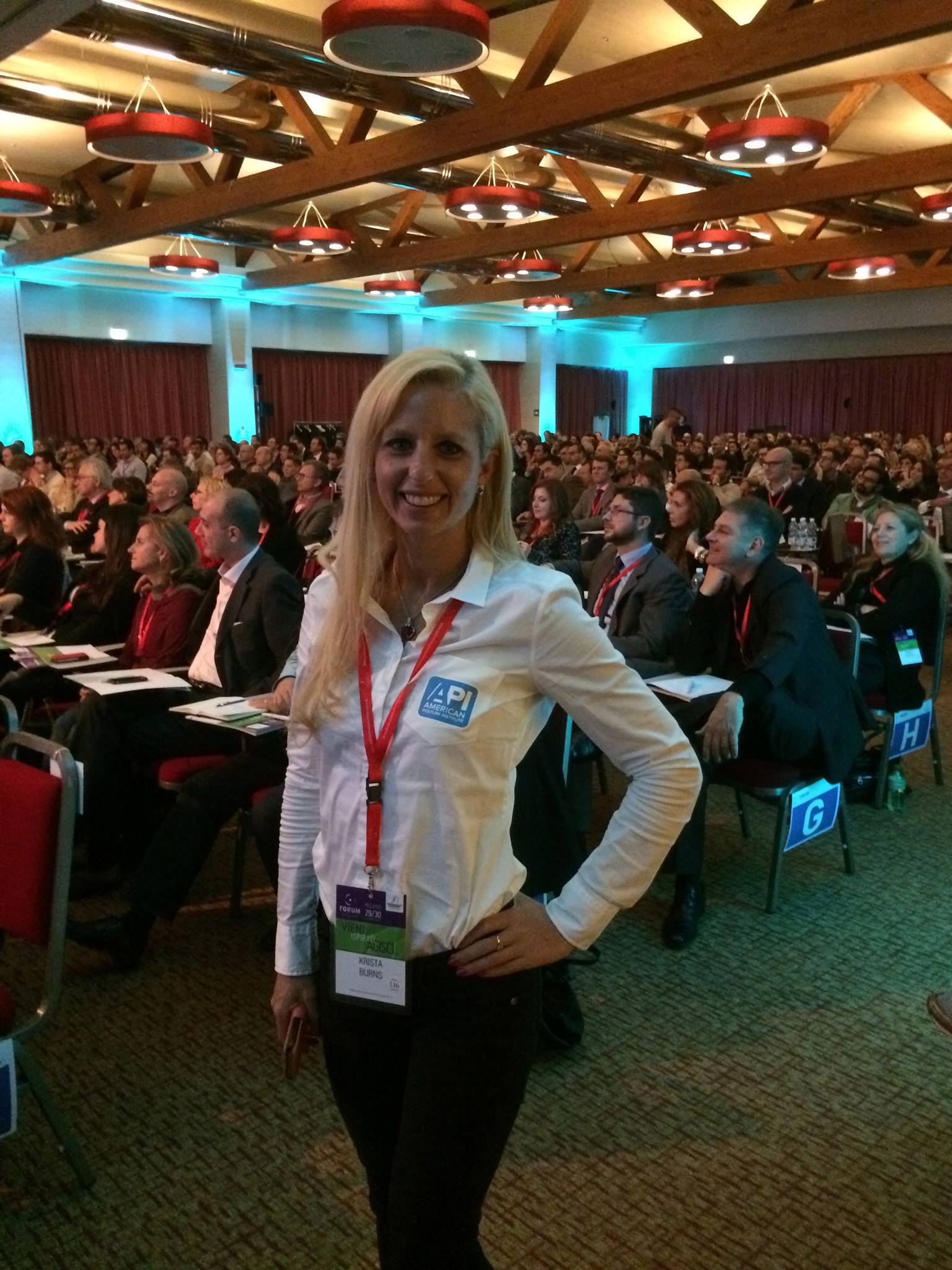 What is the most common mistake concerning posture that you, as a Doctor of Chiropractic, can observe in everyday life?
Poor posture is a societal epidemic affecting the lives of millions of people worldwide. Posture is declining at the speed of technology negatively impacting the biologic sustainability of the human race. As smart phones get smarter, our posture gets weaker. The most common postural mistake is sitting with improper posture. Instead of sitting up straight with their shoulders pulled back, both feet on the floor, and looking straight ahead instead of looking down for prolonged periods of time, the average person is sedentary for up 13 hours per day with a slumped posture.  We sit in front of our computers all day, then get home from work and watch TV. Our bodies are designed to move, and yet as a society we are sedentary. Sitting has been termed the "New Smoking" regarding the ill health effects of sitting with poor posture design day after day. Most people don't realise that poor sedentary posture is associated with fatigue, migraines, asthma, poor circulation, digestive disturbances, back and neck pain, and decreased productivity at work.
People suffering from postural distortion patterns commonly find that they can't sit or stand for more than an hour without experiencing pain or discomfort or they have pain and stiffness in the morning when they wake up.
How can one observe a bad posture?
The best way to observe postural decline is to have a yearly posture examination. The American Posture Institute recommends that all men, women, and children have a yearly postural evaluation with Posture Imaging starting at the age of 6 years old. By having a yearly Posture Image taken by a Certified Posture Expert, it is easy to track a person's posture over time and to ensure that they don't present with any postural distortion patterns that may cause physiologic compromise to their health. People suffering from postural distortion patterns commonly find that they can't sit or stand for more than an hour without experiencing pain or discomfort or they have pain and stiffness in the morning when they wake up. Having a yearly posture evaluation by a Certified Posture Expert can help prevent the onset of pain and preventable health decline.
Would you call yourself a contented and satisfied person?
I am so happy, satisfied, and grateful for everything I have been able to experience and accomplish in my life. But that doesn't keep me from wanting to achieve and become more! Our company the American Posture Institute and the publication of my textbook, The Principles of Posturology are a dream come true! I have the perfect career. I get to work directly with patients to help them achieve proper postural design that transforms the quality and the quantity of their lives. Plus, I love to write and teach. The ability to travel the world teaching revolutionary postural correction strategies and present postural concepts at conferences to my colleagues keeps me inspired. The best part is that I get to share these experiences with my business and life partner, Dr. Mark Wade. We work together, grow together, and support each other's personal endeavors every day. I am so fortunate to share so many professional passions with the love of my life while living in the beautiful country of Italy together!
As ambitioned as you are, would you say that you have always been this aspiring?
My entire life has been a journey of discovering the "best version of me." People always ask me how I do it all at just 30 years old. I call it "Blissipline!" Why be disciplined when you can be "Bliss-iplined"? Being "Disciplined" is a negative word, meaning you "Discipline" or "Punish" yourself to get things done. The art of "Blissipline" is a beautiful mindset shift to work blissfully on your mission of achieving your dreams! From sports, to academics, to entrepreneurship I have always aspired to be extraordinary and to contribute to my profession at a high level.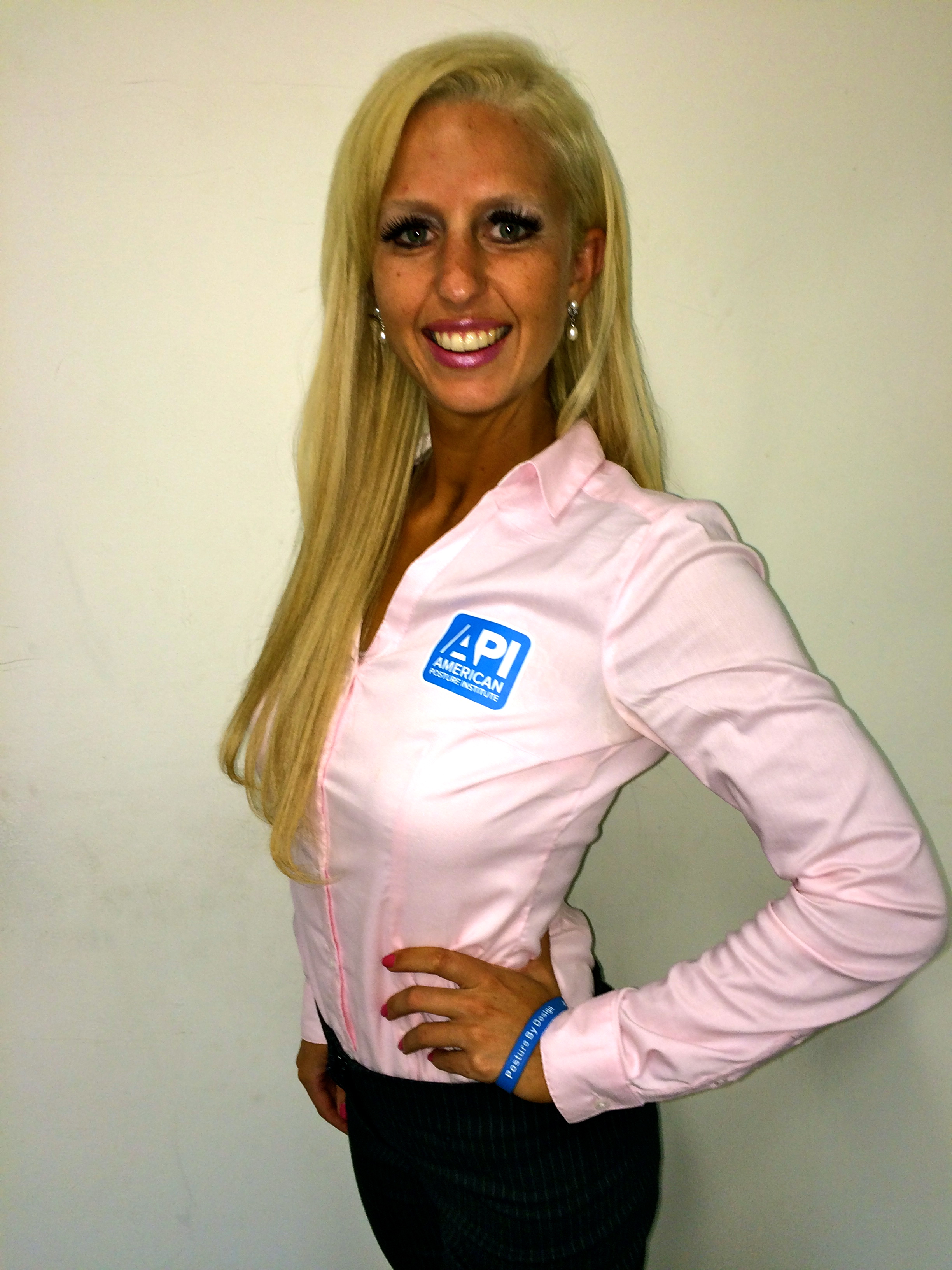 Who has been your best supporter so far?
Very few people in this world grow up with the support that I have from my family. My mom, dad, and sister provided me with so much support growing up. They taught me to be an entrepreneur and that I could accomplish anything in this world. They came to all of my skiing competitions growing up and encouraged me to follow my athletic and business goals, even from a young age. As if I wasn't fortunate enough to have such a supportive family, then I found my soul mate to move to Italy and share my life and career with. My life partner and business partner, Dr. Mark Wade has supported me every single step of the way during our entrepreneurial journey. This man has made me so much more of a woman. His support is something that I treasure every day.
The fact that "Better Posture for Brighter Futures" – your work on postural hygiene – has found its way into the Italian school system must have been a great achievement for you. What do you think about addressing younger people?
Children are the future of our society. When children have better posture they are healthier and thrive in the classroom. By learning proper postural hygiene habits at a young age, our children can prevent many of the most debilitating health consequences in our society. From wearing heavy backpacks to sitting with improper posture for eight hours a day, children need to be taught proper postural hygiene habits. When they learn how to do their daily activities with proper posture, they have a healthy and pain-free development, leading them to become healthy adults who know how to take care of their bodies.
What was the most important thing you learned during your several humanitarian services abroad?
Participating on chiropractic mission trips to serve underprivileged families in India and Peru were some of the most fulfilling experiences of my career. What I learned during my humanitarian experiences abroad is that we are all more alike than we are different. Regardless of the language that we speak, or our cultural upbringings, so many people worldwide suffer from similar health conditions. Having the privilege of helping these individuals on their path to recovery and health is a life-changing experience. Even without the ability to share words due to differing languages, a smile from a happy patient is a form of communication that transcends all language barriers.
You being a leading doctor in the field of Chiropractic, what would you advise young female doctors for their future?
Define your Unique Expert Position, develop your knowledge to expert level, and determine who your target market of patients will be. You don't have to know everything, but you need to be an expert in your particular niche. Patients want experts, not generalists. As you develop your expertise, start building your network and following on social media. Provide your followers with consistent, valuable content and be seen as the Go-To Expert in your field. Experts are results focused and provide their patients with objective, predictable clinical results. When starting out in private practice, get a mentor who you can learn from and surround yourself with other successful doctors. When I started a practice I joined the League of Chiropractic Women where I developed strong networks of like-minded women and sought guidance from some of the most successful female chiropractors in the world. I am honored and humbled to now give back to the women of the chiropractic profession as the President of the European League of Chiropractic Women
What was the best moment of your life?
Six years ago, on a wintery Valentine's Day in Washington D.C. was the best day of my life. My partner and I were in Washington DC lobbying on behalf of the chiropractic profession in the United States. After we finished our lobbyist meetings for the day, I was surprised by a horse and carriage ride around America's beautiful capital city, followed by a dinner at an amazing restaurant with a dozen gorgeous red roses on the table. That was the moment that Dr. Mark Wade told me he loved me for the first time. That was the first moment in my life when I knew for sure that I would be loved for the rest of my life. To be loved by a man who makes me a better woman is a dream come true! I knew how special it was in that moment, and will never forget how special it makes me feel.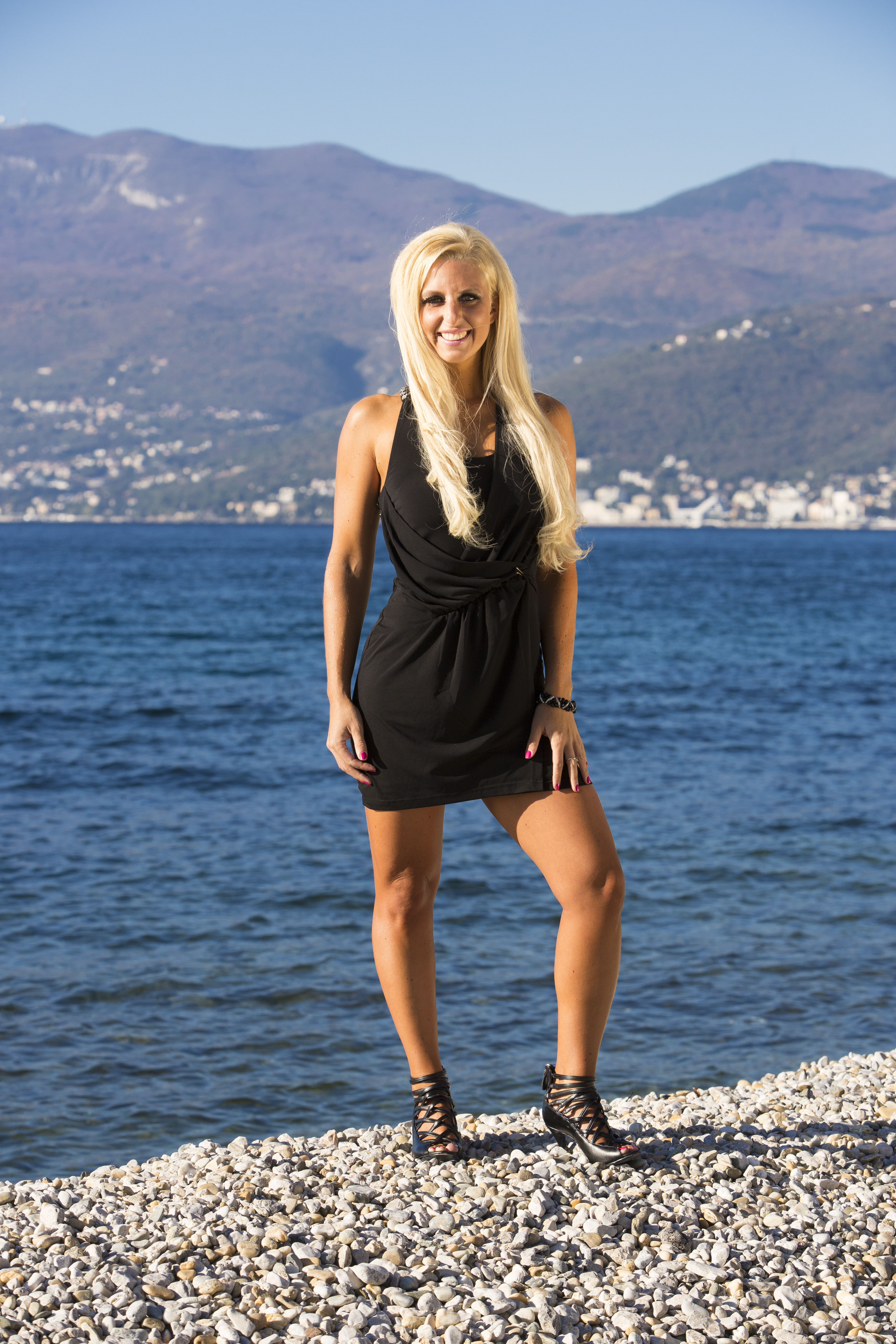 How do you manage to keep a work-life balance?
I escape to nature for exercise! Picturesque nature scenes while I'm working out are where all of my "million dollar ideas" are born. When I get out of the office, I am more creative and inspired.   I listen to business podcasts while working out to keep my mind sharp and my body toned. In the winters we escape to the Italian Alps for ski weekends, and in the spring and summer you can find me at our vacation house in Opatija, Croatia. During a run on a sunny morning along the Croatian "Lungomare" I am the best version of myself. I then take that version of myself and create content to move our business forward. If you want your business to grow, you need to get out of the office and work "On your business, not in your business."
If you were to define the biggest challenge of your career, what would it be?
Chiropractic is currently unrecognized in Italy, which presents many challenges. With less than 300 chiropractors in the whole country, and the medical profession heavily pushing for chiropractic to be incorporated as a technique of physical therapy, we have incurred many obstacles as a profession. Without legal recognition of chiropractic, questions are raised. One day we arrived to the office and found a notice on our door that we were going to be shut down in ten days for practicing medicine without a license. This was a moment of complete desperation and panic. The easy option was to pack up and go back to America where things are "easier." However, with legal guidance we were able to fight the claim, overcome the battle, and keep doing what we love. We have literally overcome all odds to live and work in Italy. Even when we were shut down we kept our heads up because we knew we moved to Italy for a bigger purpose. We rebuilt our office and never looked back on the decision to stay!
If you were to give one piece of advice to humanity, what would it be?
"Personal victories always precede public victories" (Dr. Stephen Covey). This is the single best piece of advice that I have ever received. If you want to make a public impact, you must master yourself first. If everyone focused on being the best version of themselves and bringing their unique talents forward to serve the world, humanity would be prosperous and affluent. We would live in a brilliant world where children were inspired to follow their dreams, and where women were not afraid to be who they are in the workplace. To be successful in business, it takes personal development first. Tony Robbins says, "It's not about the goal, it's about becoming the person who can achieve the goal." As we grow and develop ourselves we become the people who can make our dreams a reality.
Did you enjoy this article and find it helpful? Why not share it with your social media network below?