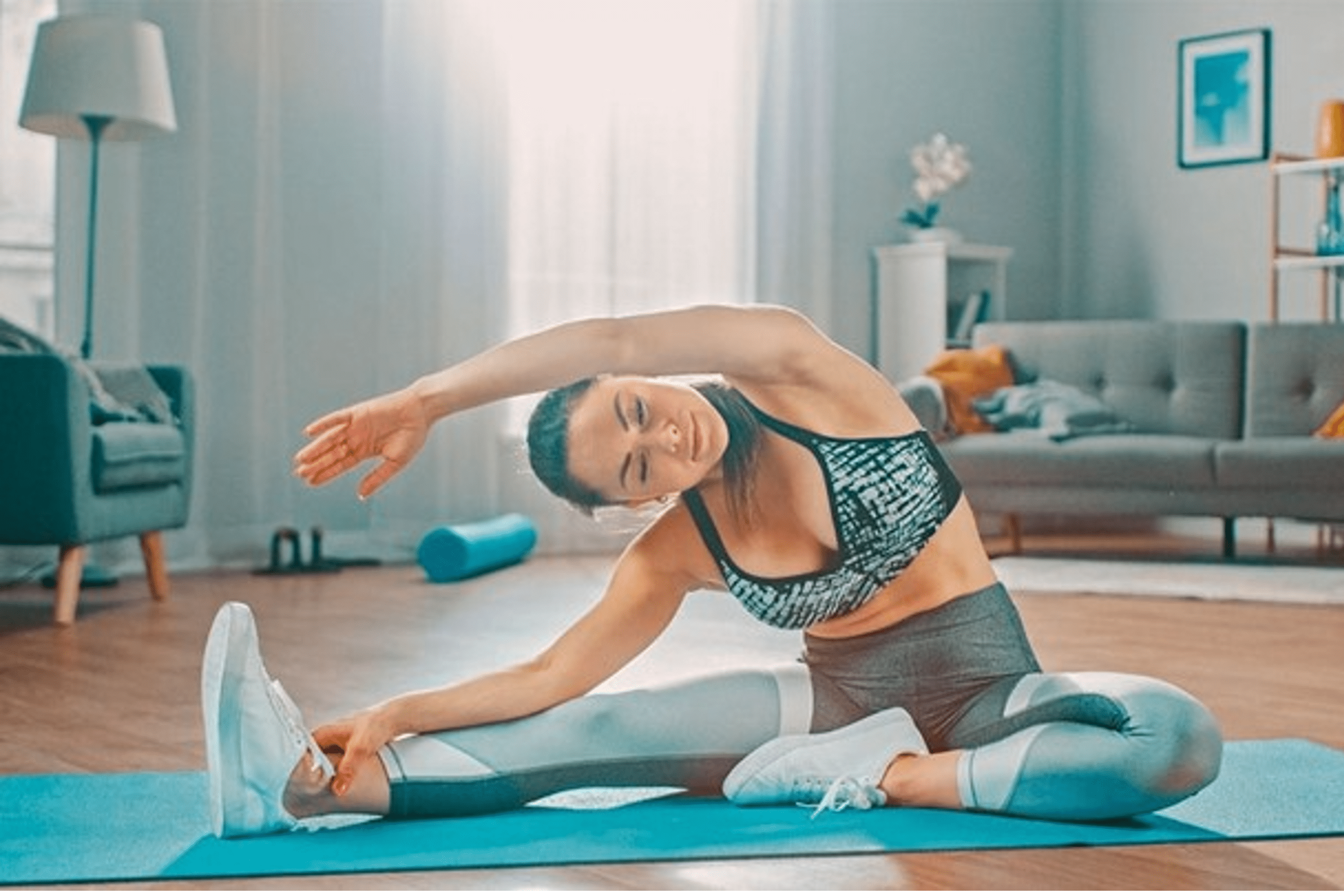 6 Best Fitness Trainers Helping You Sweat from Home
Try these top fitness programs for at-home workouts to get in shape and stay in shape.
If the pandemic taught us one thing, it's that a lot of us actually enjoy staying home more. The majority (70%) say they want to work at home or have a mixture of both when businesses return back to normal. In the 2021 CPG Shopper Report from Vericast, more than half (58%) say they plan to stay home more even as businesses reopen. Enough people have turned to at-home workouts with the onset of COVID-19, that gyms across the country have closed their doors without plans to reopen. TD Ameritrade said 59% of Americans won't be renewing their gym membership after COVID.
Why not sweat in the comfort of your own home?
With pre-recorded training sessions you can visit as needed, many feel more comfortable working out where no one else is watching them. Plus, live remote coaching is a highly convenient option most trainers offer for those who want something more personalized and instructive.
Most remote workout programs offer the same regimens as in-person fitness classes without being as expensive or requiring the same time commitment. For example, you can cram a 30-minute session in before you get ready for work in the morning or as soon as you get home for the day—without adding in time for parking or navigating the gym.
There are countless options, so it can feel a little overwhelming to choose the right online trainer at first. Here is a list of 6 top trainers that offer diverse program options to fit various workout preferences.
Check them out to see which one is right for you!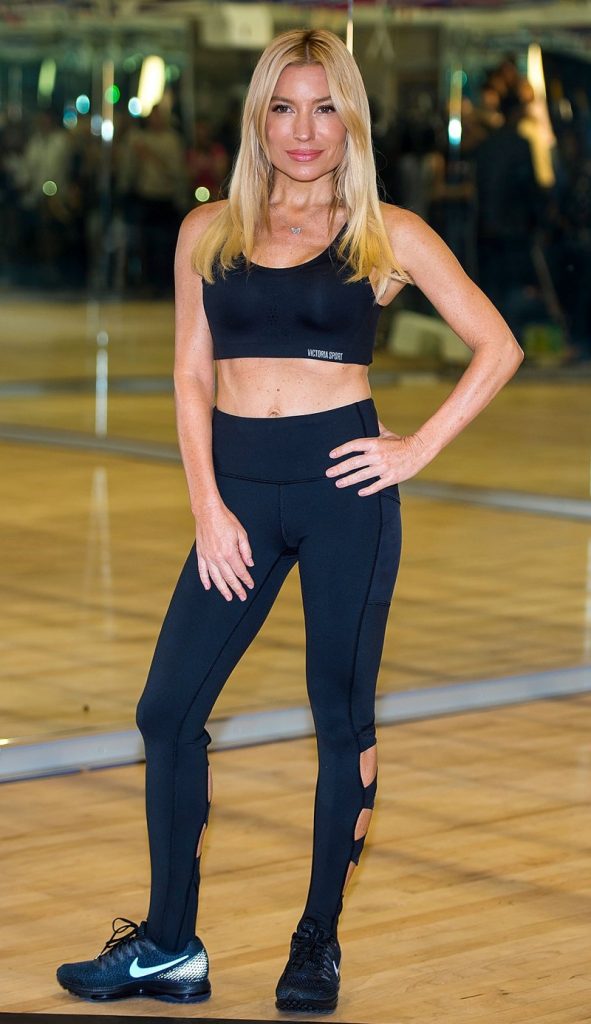 Tracy Anderson
If you are looking for a personal trainer website with a ton of options for programming and shopping, then Tracy Anderson is a great option. She breaks through genetic barriers with the Tracy Anderson Method by activating the small muscles and avoiding the dreaded workout plateau.
With a long track record of success, her method is even good enough for the stars. She's helped top celebrities transform their physical and mental shape, including Victoria Beckham, Gwyneth Paltrow, Jennifer Lopez, Nicole Richie, Robert Downey Jr. and many others.
You can get a 2-week workout trial when you choose a membership option. Tracy offers virtual live classes, private coaching sessions and online studio classes. Her YouTube channel offers a lot of very quick workout tips and meal ideas.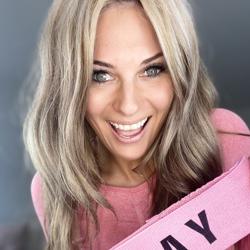 Kimberley Hill
The Slay System from Kimberley Hill combines her knowledge as a professional dancer and fitness training education to create a whole new approach to fitness. The system uses elements of dance, Pilates and fitness to create soul-shaking workouts. She also sells awesome workout products that can be used for workouts anywhere, like the SLAY Band. SLAY Bangles (ankle and wrist weights) are slotted to be released soon as well to help tone the lower body.
The Slay System makes it easy to get into shape and feel alive, focusing on both body and mind. She places a high level of importance on how the workout makes you feel—keeping all sessions fun and lighthearted while still physically challenging. The right music and movement help participants find a heightened place physically and mentally.
You won't have to sort through videos and choose your own workouts because the system is already in place for you. As soon as you purchase a product, you get immediate access to the workouts to go with it. You can join the 7-Day SLAY for a free trial workout regimen and experience Kimberley's infectious energy yourself!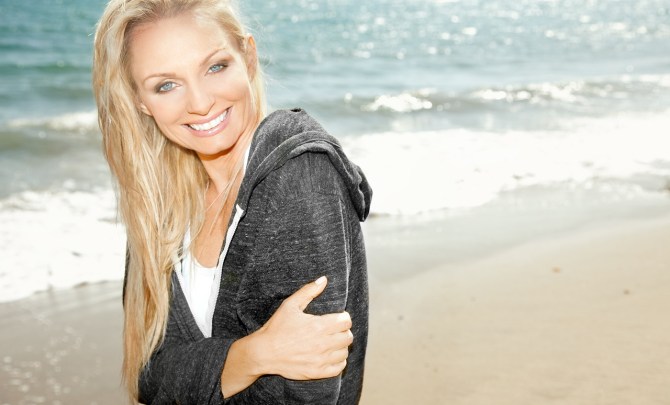 Tracey Mallett
If you are looking for full-body workouts you can do from home, then Tracey Mallett might be the right fit for you. Her programs offer a fun way to whip the body into shape without requiring access to large fitness equipment or bulky home-gym machines. She offers virtual classes, teacher training and retreats for her members.
Tracey Mallett program options include Bbarreless, Bootybarre, Bootybarre Burn, Pilates Barre on Demand, Fuse-It 30-Day Challenge and more. Her classes revolve around positive energy and upbeat choreographed workouts.
You can try a free 7-day trial for any of her systems. Tracey Mallett is the best-selling author of Sexy in 6 and Super Fit Mama. She was featured on Ellen as a partner in Michelle Obama's "Let's Move" campaign, promoting children's fitness in the US. In addition, she is a regular contributor to health and fitness programs, like PilatesAnytime.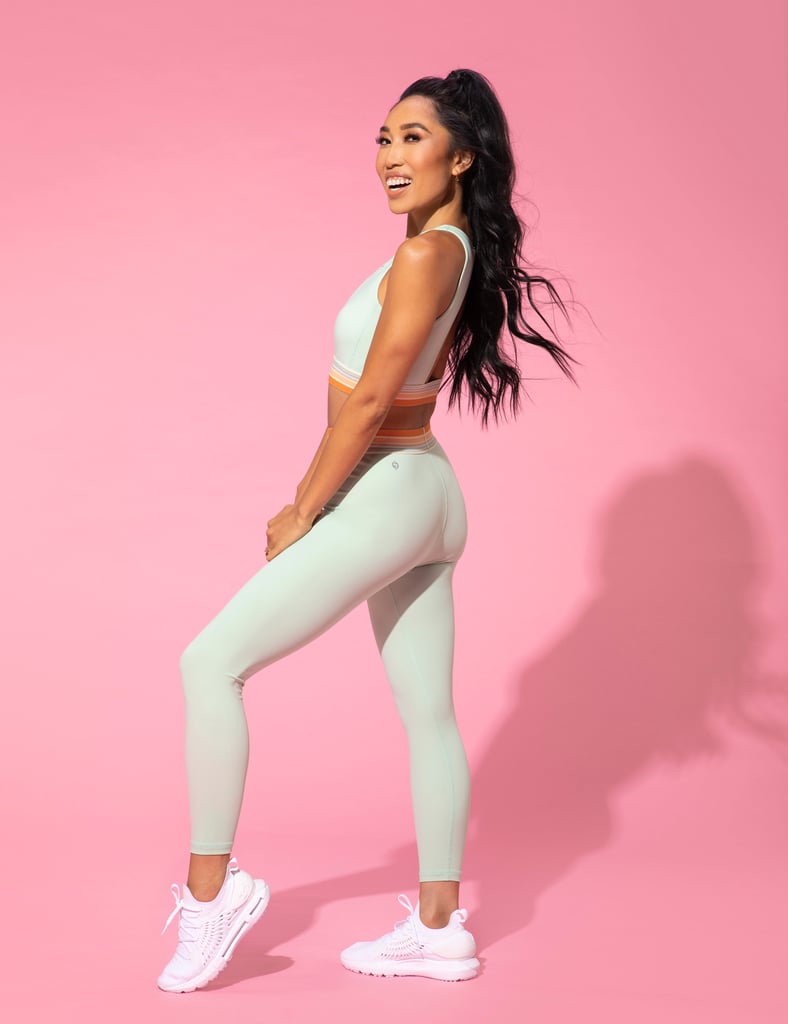 Cassey Ho
Looking for more flexibility and meal planning in your workout regimen? Cassey Ho runs Blogilates, where you will find all kinds of workout challenges, workout calendars, meal plans and more. Cassey Ho is an award-winning instructor who has taught Pop Pilates for the past 14 years. She offers a highly-rated mobile app called BODY By Blogilates.
She's built up a huge following of people who love her approach to a bright and cheery lifestyle. Her brand has led to POPFLEX, which is an activewear brand with a cultish-level following.
Her 90-Day Journey is personalized for diet and activity level, providing meal plans that will help you get your body into the best shape of your life. Her unapologetic commitment to fitness is a fiercely inspiring approach that keeps followers motivated and determined.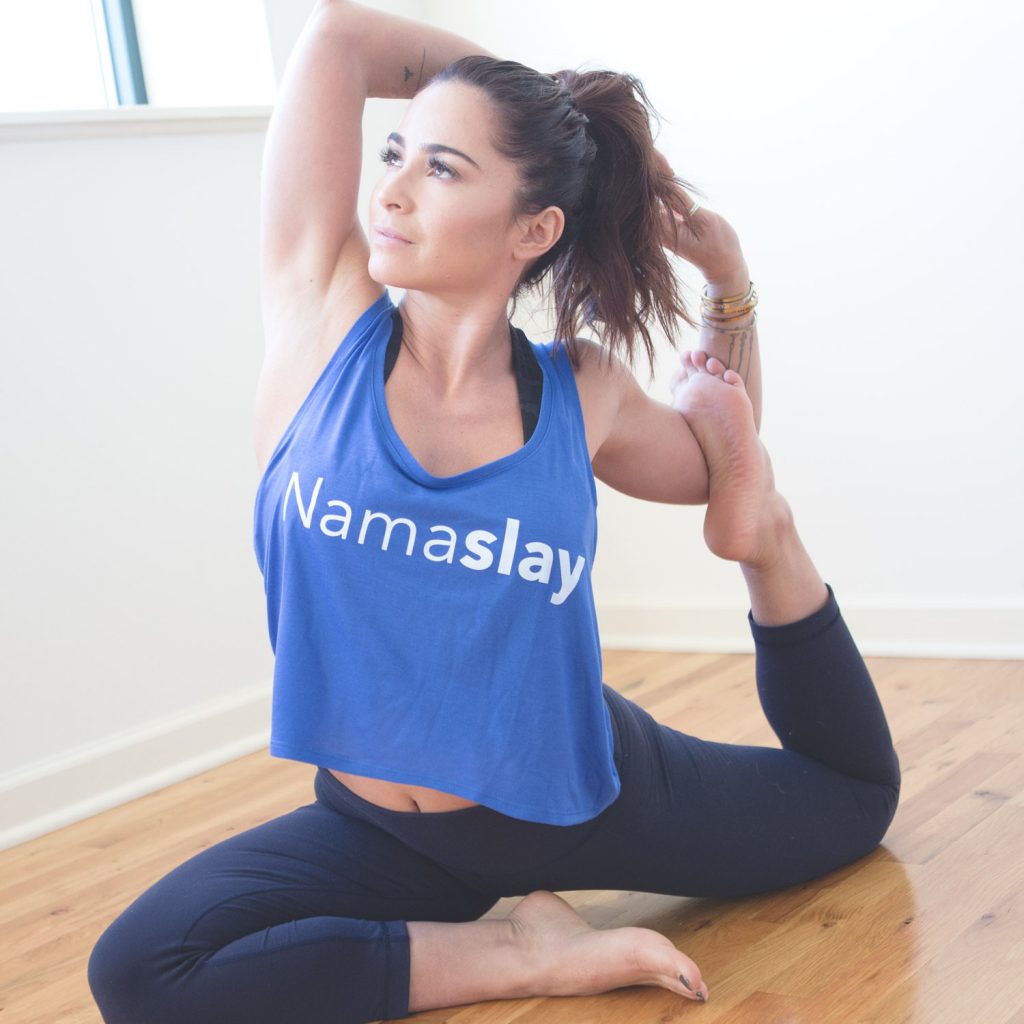 Erin Motz
If you are looking for a beginner-friendly yoga channel to help you learn more advanced poses, the Bad Yogi might be right for you. Erin Motz offers specific yoga routines that often only last 10-15 minutes on her Bad Yogi channel. You can even string together a few if you want a longer workout.
The Bad Yogi tagline is "redefine yoga culture," and she removes the exclusive attitude that can make yoga feel like a members-only club. The down-to-earth approach is inviting and inspiring, bringing in new members from all walks of life into her yoga community.
One yoga routine is called Yoga for Skeptical Boyfriends. While many of her videos are free on YouTube, she also offers an 8-week challenge program (PB21). PB21 centres around the concept that you only need 21 minutes to get results with a combination of strength training and yoga.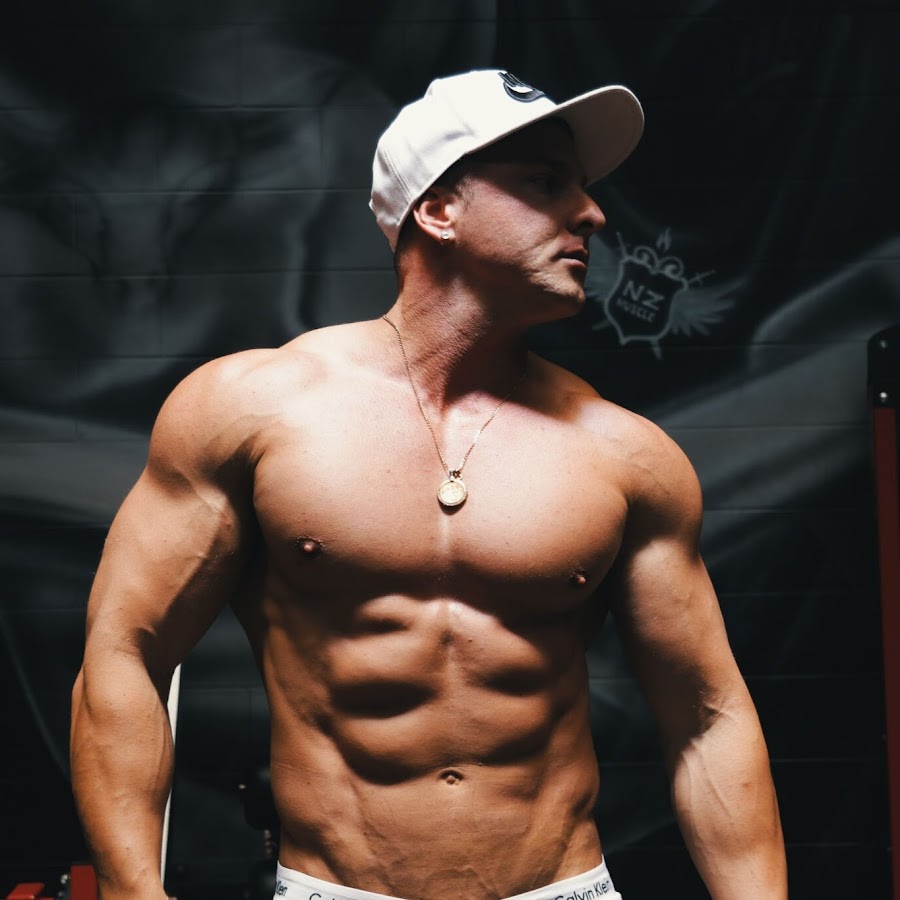 Josef Rakich
If you are looking to bulk up with serious muscle, then Josef Rakich is your guy. His subscription plan includes monthly, 12-week or annual options that provide access to his meal plans and workout programs. You can also find plenty of free tips and workout ideas on the Josef Rakich Fitness YouTube channel. He doesn't just offer at-home programs; he also has personalized workout options for the gym—teaching people how to get the most out of the big equipment.
However, if you are staying home, then he offers personalized home gym plans or bodyweight-only workouts. His workouts have helped over 155,000 people all over the world feel better and find a new outlook on life. His JRF program is personalized, easy to follow and comes with a supportive community. If you want intense toning and strength in your life, then Josef Rakich can help you transform. He started as a skinny kid who was bullied for his lack of physique, so his workout goals were to bulk up. His programs offer a well-balanced approach that won't get overly focused on biceps or abs like some programs. He found his confidence through getting into top physical shape and believes others should have the same opportunity without anything complicated or expensive.
Did you enjoy this article and find it helpful? Why not share it with your social media network below?