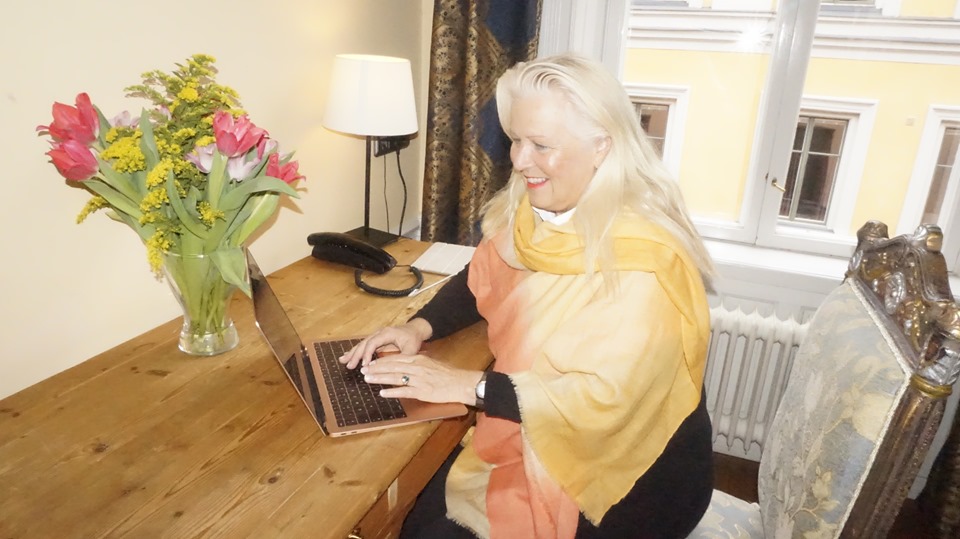 "The healing was never about me personally, it was about humanity."
Brandon Bays 
 "The Journey is a process that emerged out of my own healing journey, it evolved from healing my body from a basketball sized tumour in my uterus."
By Kicki Pallin 
Brandon Bays is an internationally acclaimed transformational leader, a speaker, mind-body-healing expert and the author of the international bestseller The Journey, a book that has sold over one million copies. She has travelled worldwide for 25 years holding seminars, giving lectures and presentations about The Journey. A process best described as a cutting-edge transformation and healing method. Her work has touched and continues to transform the lives of hundreds of thousands. 
How did your spiritual journey start? 
When I was just a little child. I remember looking at a tree, seeing it dissolving into light. And very early on I had a thirst to understand "what is the life behind life". It put me on a spiritual  journey delving into the fields of psychology, philosophy, and complimentary medicine. I came to realise there is an infinite intelligence pervading existence responsible for the whole of manifestation. 
I studied with spiritual teachers and philosophers around the world, sitting with the enlightened master Krishnamurti when I was only 19 years old, and I have been on a spiritual path my whole life. The Journey process is what gave me the possibility and method to get in contact with the infinite intelligence. 
[rml_read_more]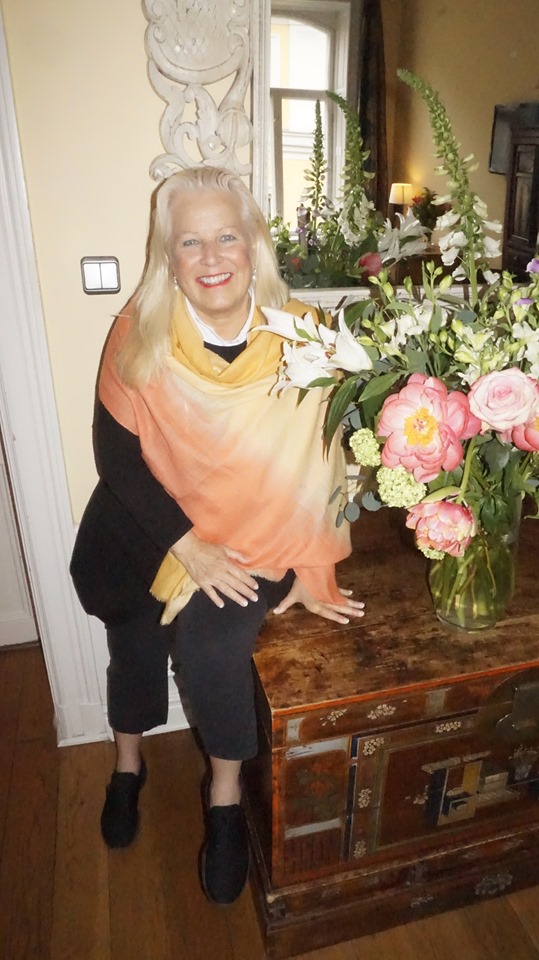 Could you tell us more about The Journey? 
The Journey is a process that emerged out of my own healing journey, it evolved from healing my body from a basketball sized tumour in my uterus. It is a process where we go inside and get to the consciousness stored in our cells – to the cell memories. We go through a deep process of release, letting go, understanding and ultimately, forgiveness. So that when new cells are born, they are born free from that old programming as new healthy cells. We clear the imbalance or the sickness, to bring our body back to wholeness. The book itself is a practical guide to healing your life and setting yourself free. We all need to go through our own healing journey and it is all about coming home to the enlightened awareness that is our own self. Clearing what is holding us back. We are all the same divine love and essence. The healing was never about me personally, it was about humanity. I have never doubted the power of the teaching, since we started over 25 years ago, hundreds of thousands of people have healed by using The Journey. 
What have been the pivotal moments in your life, where change was inevitable? 
Well, there were life changing events that happened during a three to four year period. The first one was in 1992, the tumour I needed to heal from. The year after, our house burnt down in Malibu because of the wildfires. We lost everything and were financially wiped out. In 1994 my husband fell in love with a younger woman and left me for her, and the year after I lost my livelihood. These series of catastrophes transformed me completely. It made me realise what is real and what is not. I am not my body, nor is my life defined by my house or material possessions, I realised I am not defined by my role as a wife, nor am I defined by my job. What I am is infinite love and peace, that is my essence, and it doesn't come and it doesn't go. People come, people go. Lifestyles come and lifestyles go. Marriages come and marriages go, even jobs come and jobs go. But this, the I am, does not come or go. It is timeless and eternal. So, I made a vow, to be true to this truth. Because truth had been true to me, when all else had forsaken me. This that we all are is indescribable infinite intelligence that some call God or Divine, and other Timelessness or Eternity.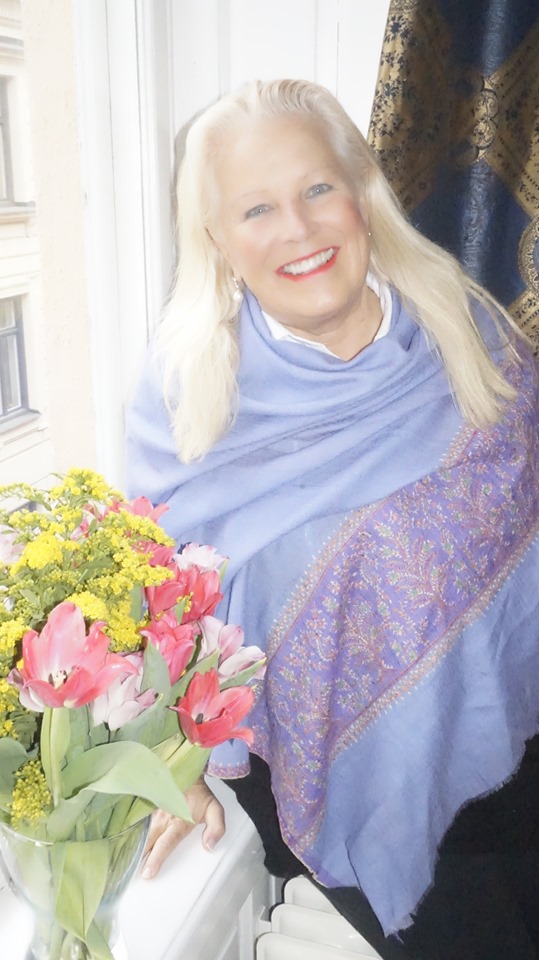 You have shared that The Journey work has taken a new course over the last years, could you tell us more about it? 
Yes, The Journey has evolved, the work has expanded and developed. It's been born from people healing, and it is a living, breathing teaching. It is about coming home to who you really are, to release the judgement of the self and to live honestly as your full potential. 
If you look at an infant, you can see that they feel as one with the whole fabric of the universe. Then with the pains and trials we go through as human beings we start to shut down. So, when we do the healing work with The Journey, and start clearing things from inside, the macro will eventually start to reflect the micro cosmos. The awakening goes out from us to our friends and loved ones, to all our life. Like Gandhi said: "Be the change you want to see in the world", and The Journey can give you the tools. When you find the peace within you, you can be a living transmission of that. 
Where do you see the biggest need for healing in the world now? 
A lot of The Journey work today is about healing the feminine. The Me Too movement seems to have brought it up to all of our awareness. There was a lot of wounding that came to the surface then. It is no longer accepted to abuse women just because they are women, punishing them for being "sinners", or sexual beings. Right now, for example, I'm working with women in the Jewish community in New York and doing The Journey intensive seminars, to heal the history of abuse. 
How do you see your mission in life? 
For me personally, my mission or calling is serving humanity, with awakening and healing. It means I'm often on the road, almost constantly in motion. This year I will spend only 49 days in my home in Wales, I live in an eco home on a cliff by the ocean. A normal month for me could be, like in April, going to Paris, Stockholm, Copenhagen and Prague, before going back home for a few days. I have travelled to 39 countries in the world, teaching about The Journey and every year I spend three months in the southern hemisphere, teaching intensively down there.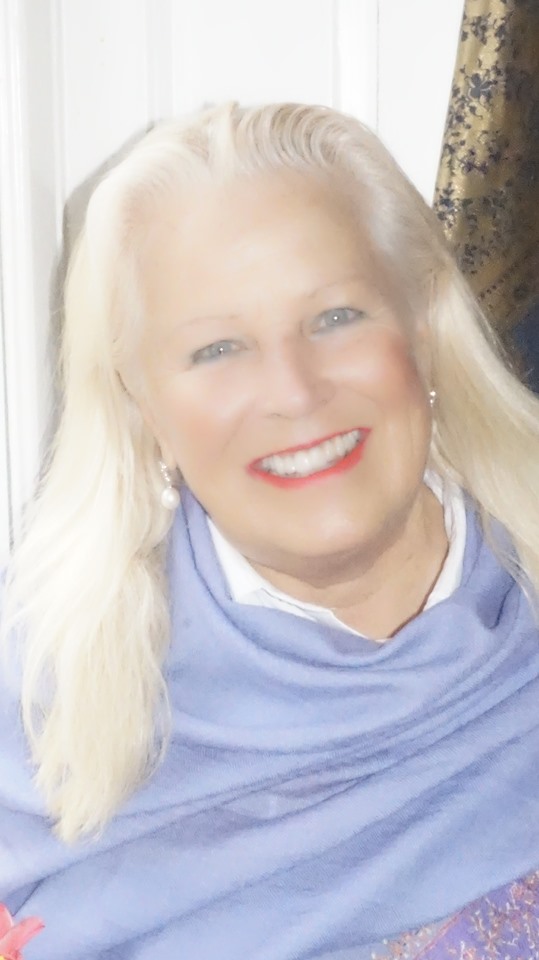 You have been doing this work for 25 years now, how do you take care of yourself? 
Being on the road can take its toll. I learnt over the time to take care of my body. Tiredness and exhaustion is an invitation to change, to create balance. I do yoga on my wobble board every day, I sit in prayer and meditation. I also have massages and salt baths, and I eat clean healthy food and start the day with a green smoothie. It is part of our Dharma, our path, to take care of our bodies. I'm grateful for being vibrantly healthy. I have never missed an event for 25 years. I am also surrounded by a great team, and in Europe I have a van travelling with me, that provides me with all kinds of material support. I even travel with my own mattress topper and pillow! When I'm off I love spending time with my husband, we've been married for 22 years now. I enjoy cooking and having an evening by the fireplace, sharing stories with friends. I also spend a lot of my free time in nature. I love horseback riding, skiing, scuba diving and surfing. My element is in the water and on the snow. But it is my passion to serve life and humanity, and I feel grateful for being able to live my passion. 
Finally, what is your wish for the future? 
My prayer is that The Journey work becomes a teaching in all households, that it can be available for anyone who needs it. So that pain can be released and we can come to a place of understanding and ultimately forgiveness, and live from the truth that is within. And the more of us that are standing up for truth, speaking the truth, the more healing and awakening will take place. The Journey is all about oneness, we are all the same one love. 
"I feel great love in serving humanity, it is my calling" 
Did you enjoy this article and find it helpful? Why not share it with your social media network below?