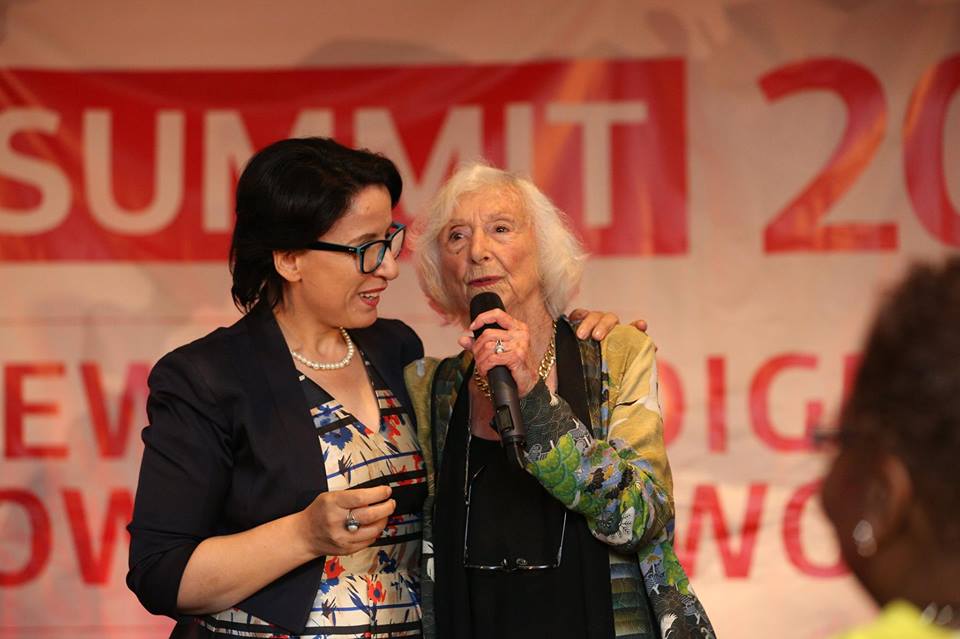 The evolutionary Global Woman, Barbara Marx Hubbard left our world
The evolutionary Global Woman, Barbara Marx Hubbard left our world
The visionary and peacemaker, legendary global woman left our world to begin her journey to her next home.
It is with deep sadness that we now share the news that our beloved Barbara Marx Hubbard passed away today, at the age of 89. There aren't enough words to describe this extra ordinary human being, but Global Woman has been deeply blessed and honoured by her presence at some of our previous events, which enabled the possibility for us to listen to her wisdom and to be co creating together. 
Barbara Marx Hubbard was an author, speaker and the co-founder and president of The Foundation for Conscious Evolution. Her co-chair at the foundation, Marc Gafni, has portrayed her essence with words of an "Evolutionary Story Teller" and "A memory of the future human", and Dr. Deepak Chopra described her as "The voice for conscious evolution of our time". 
[rml_read_more]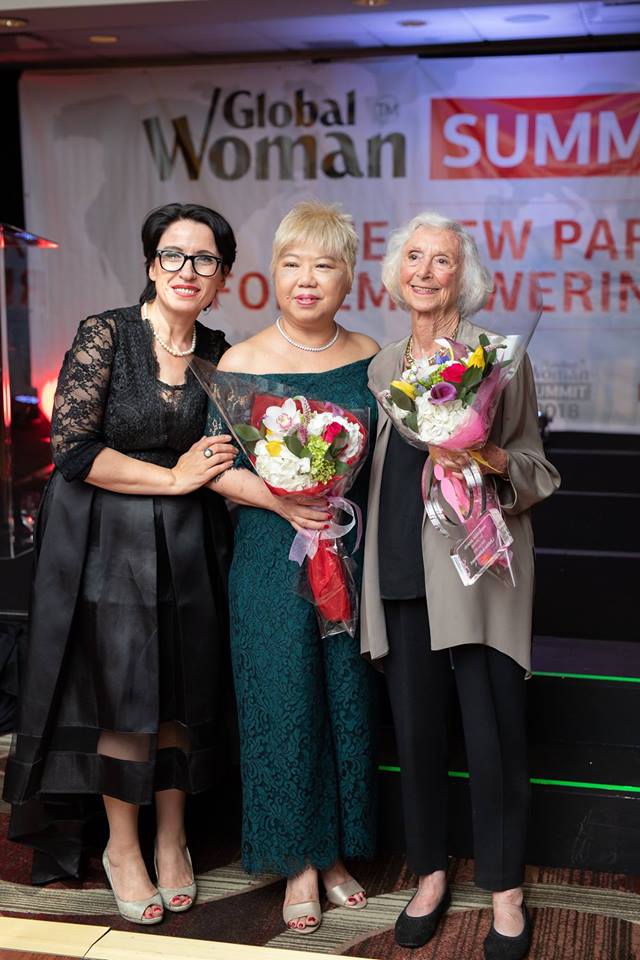 Barbara Marx Hubbard was a feminine co-creator, reborn again and again through a process, described by herself, as Regenopause. Her message being, we are all "personal expressions of the evolutionary impulse itself", and all of us worthy of infinite dignity and joy. Together with Mr Gafni, she placed the heart's desire at the center of the evolutionary human wheel of co-creation. 
The career of Barbara Marx Hubbard consisted of many great achievements. She held a B.A. cum laude in Political Science. In the 1970's she formed The Committee for the Future in Washington DC, and she co-invented and developed a new social progress, moving towards a more synergistic democracy. 
Barbara Marx Hubbard also held a historic speech at the democratic national convention. In 1984 she was placed in nomination for the Vice Presidency of the Democratic party. For some time, she worked closely with Catholic Sisters, to bring forth her view of evolutionary approach to the New Testament. This was described in one of her many books. 
The later phase of her life, Barbara Marx Hubbard was advocating for the rise of Evolutionary Women and Evolutionary Men, to have us join genius, and evolve each other and the world together. 
At this time we would also like to honour everyone deeply affected by the loss of Barbara Marx Hubbard. Our deepest condolences go to her five children, eight grandchildren, three great grandchildren and also other relatives and friends. Not to forget the "precious circle", in and around The Foundation for Conscious Evolution, that worked so closely with her to bring forward this evolutionary shift in human consciousness. 
We would like to leave you with these words of Barbara Marx Hubbard:
"Everything you do counts forever. You are an expression of the whole process of creation; you are a co-creator."
Last year we were honoured to have Barbara at the Global Woman Summit/Awards that we organised in NYC.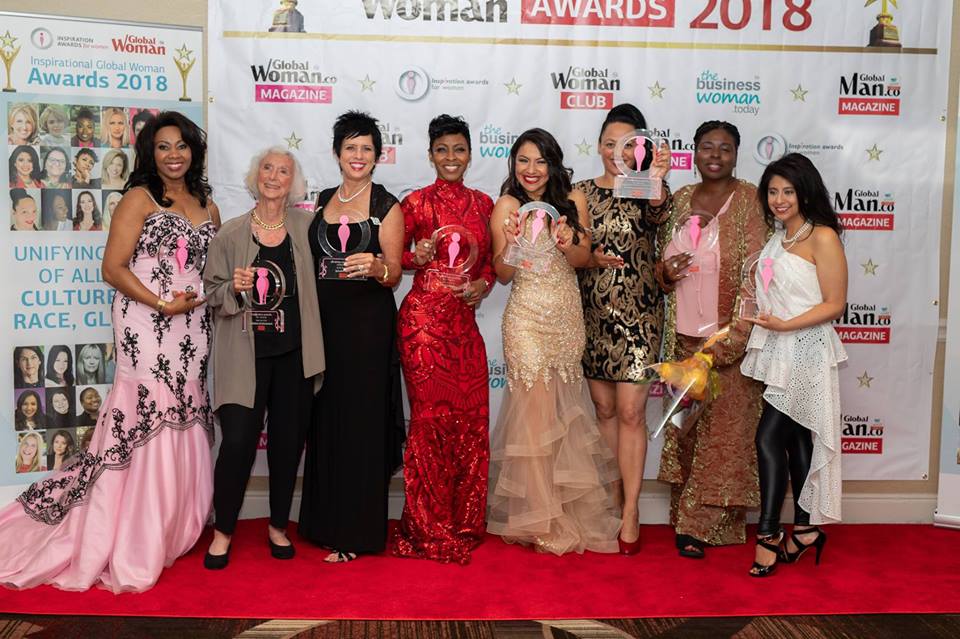 Barbara received the Life Time Achievement Award from Global Woman 2018, and this year she was part of our judging panel.
Join our Global Woman Movement to follow this mission and vision that Barbara had for women's evolution.
Global Woman Summit, 13-14 July, 2019 in London www.globalwomansummit.com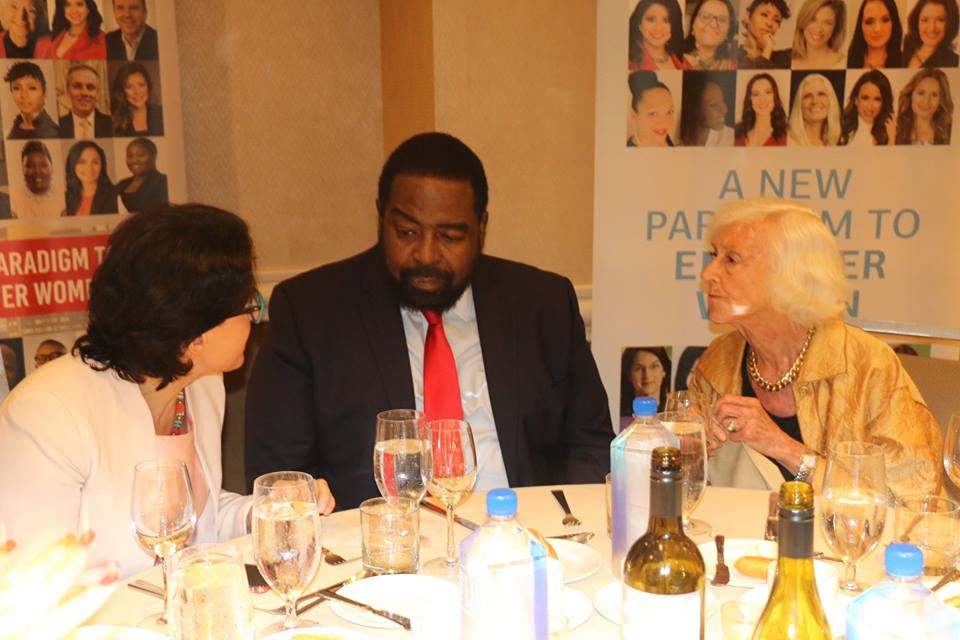 P.S – Before she passed away, Barbara and our CEO Mirela Sula were planning to start a serial of webinars called "Life lessons with Barbara & Mirela" – They managed to have the first one, but the next one was scheduled for Wednesday 10th April, the day that Barbara passed away. We are preparing that recording session and we will share it with you soon.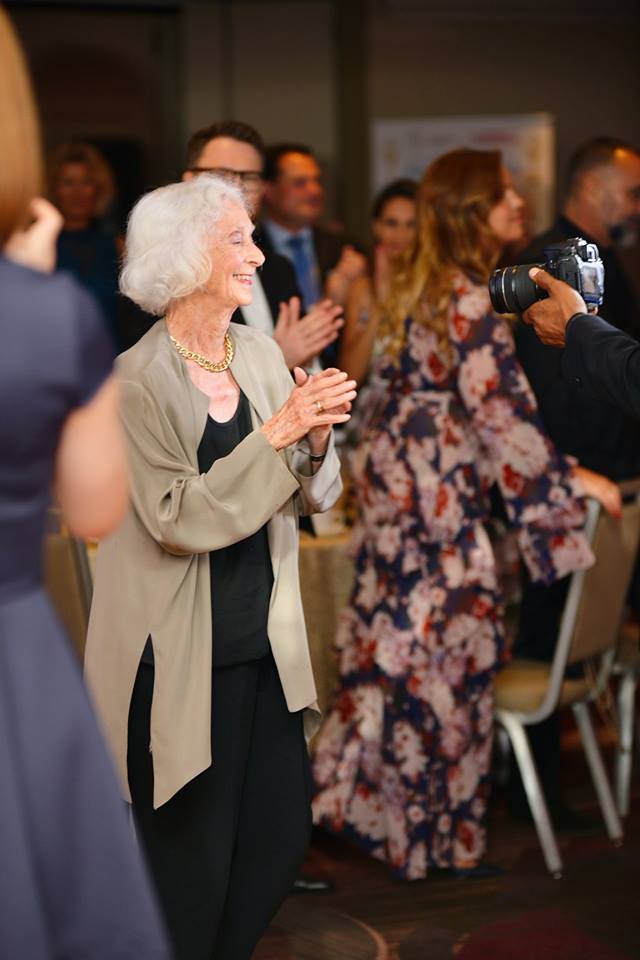 Did you enjoy this article and find it helpful? Why not share it with your social media network below?