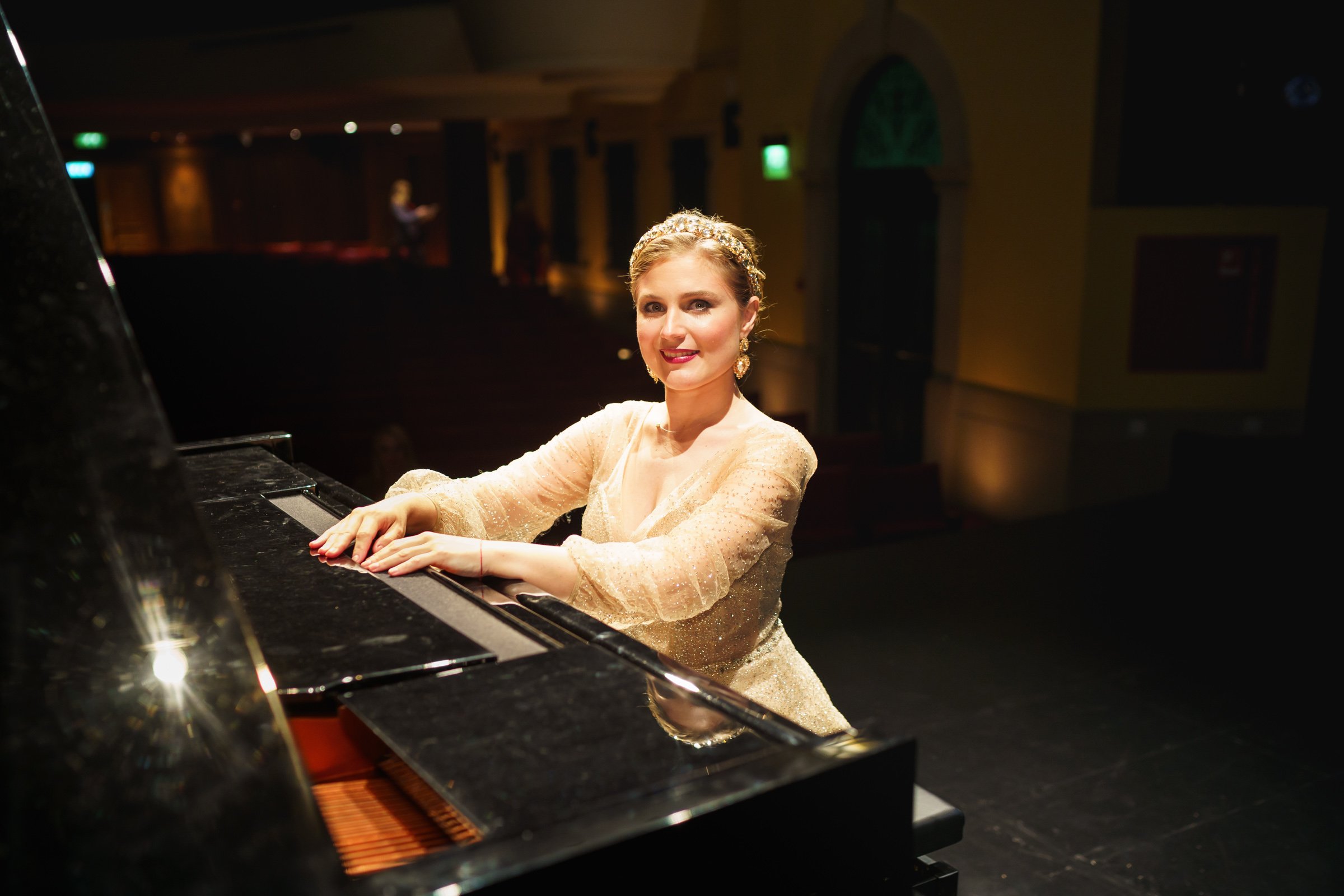 Tatiana Stupak: The Musical Talent Who Performed on Mt. Kilimanjaro, Mt. Elbrus and Frozen Lake Baikal
Gifted with musical talent, Tatiana Stupak began her musical journey at the young age of 5, learning the piano before progressing as a soloist, accompanist and as a music teacher. Combining her passion for music with her love for mountaineering, the musical talent is thought to be the first person to play a keyboard on the summit of Europe's highest peak, Mt. Elbrus, and the first to play the Russian gusli at the top of Africa's highest peak, Mt. Kilimanjaro. The musical genius founded the Tatiana Stupak School, a small piece of her musical expression given back to her community, where students can excel in their music career, take part in public concerts and experience the feeling of performing in front of crowds.
You grew up in St. Petersburg, a Russian port city on the Baltic Sea, what can you tell us about growing up in Russia? What was your childhood like?
I was lucky to be born in St Petersburg because it is such a cultural city. During childhood, I visited many cultural institutions, such as the Mariinsky Theatre. I had the opportunity to listen to great musicians who came from all over the world to play in concerts. I didn't have an ordinary childhood like everyone else. My day started with five hours of school, piano practice and studying music. After that, I had hours of homework resulting from that day's lessons – every day except for Sundays. On Sundays, I was able to take a stroll in the park and grab some fresh air in a park or take part in some cultural activity. 
I always longed for the summer holidays, when I travelled to live with my grandmother in her house near the Black Sea.  She had a piano, and every day I had a minimum of two hours of piano practice. There, I was also able to make friends with the local young people of my age, and spend such joyful times with them. In St Petersburg, I did not have any real friends. The children around me were just my fellow students, and we were always in competition with each other to be the best.
At the early age of five, you had started learning the piano when you were at the Special School of the Rimsky-Korsakov State Conservatory in St. Petersburg. It's evident that the music gene runs in your blood, what was it about the piano that attracted you to it and made it special?
When I was two years old, my father bought a piano – in the former Soviet Union, it was prestigious for a family to have a piano at home.  Nothing special attracted me to playing the piano – I just learned when I later started to have lessons, that I had the talent to play.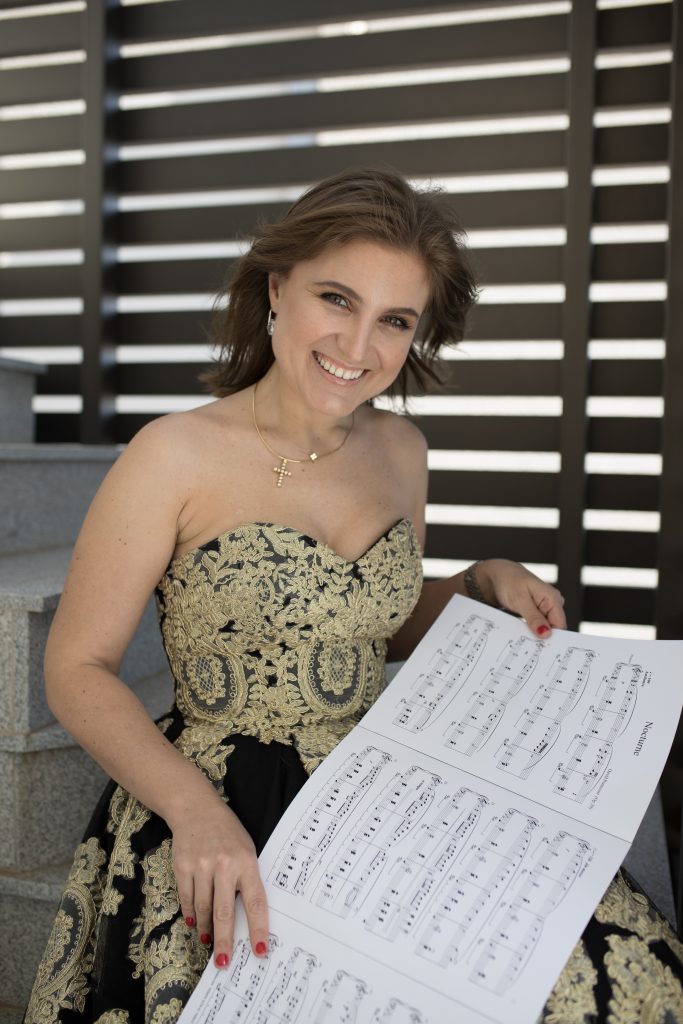 Aside from being a successful and highly influential pianist, you're also a qualified soloist, an accompanist, and a music teacher. In 2018, you founded the first Russian music school in Cyprus, the Tatiana Stupak School of Music which is a music and educational centre. What was the inspiration behind this new adventure?
I do not have many good memories of my childhood education in St Petersburg. Nevertheless, I wanted to make use of what I had learnt, especially my music teaching qualification. I wanted my school to be different from the St Petersburg music schools. I want my students to have a positive and enjoyable experience of music, without any stress. I want them to have fun with music. The students learn in a less institutional way at my school, and without the stress which I experienced. The knowledge of music which I gained in St Petersburg is rarely found in Cyprus, and I am happy to share it with my students.
It's very clear that you have made your mark and your legacy within your field, from winning the award for Russian Cultural Woman of the Year in Cyprus, gaining a diploma for music as one of '20 successful people of the Republic of Cyprus' and most recently, winning the Cyprus Russian Business Association's Business award as Best Business Inspirational Woman of the Year, 2021. What does it mean for you as a female musician to be recognised on such a large scale?
I have worked very hard for what I have achieved in Cyprus, and I am delighted that people appreciate what I do, both performing at music events and teaching in my school. I want to keep improving.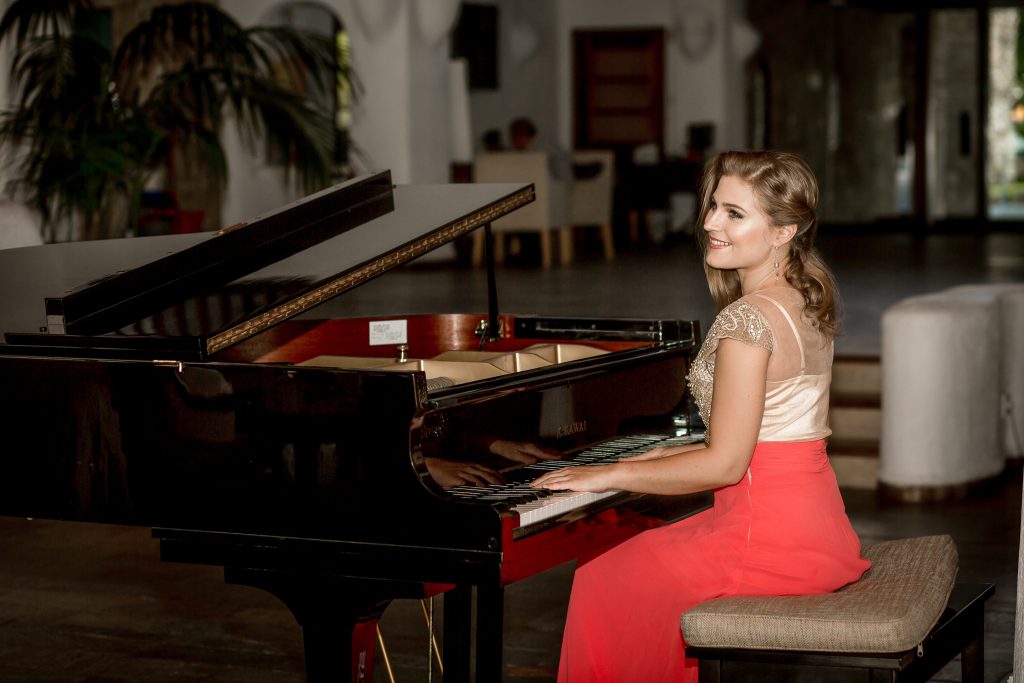 You've been living in Cyprus since 200, how did you first navigate a new environment and culture that's very different from Russia? What's your favourite thing about Cyprus?
I found it difficult at first to accept some aspects of life in Cyprus, which are so different from those in the former Soviet Union, but I grew to love them.  People are more positive here, and of course, there is good weather without the bitterly cold winters of St. Petersburg. I love the sun, the sea and the friendly people.

You've led a truly impressive professional life with many accomplishments, awards, and diplomas, can you tell us what your proudest achievement has been thus far in your career?
My proudest moments are when my students receive their music exam diplomas from the Associated Board of the Royal Schools of Music, or from Trinity College, both in the United Kingdom.  It is especially rewarding when they achieve high marks. I am also very pleased to have organised public concerts, many of which have been for charitable causes, and especially my birthday charity concerts every June.

Favourite song of 2021?
My favourite piece of music from 2021 is a new composition for violin and piano, written by the British composer, David Pentecost, who lives in Cyprus: it is his Opus 56, called Poème.
Did you enjoy this article and find it helpful? Why not share it with your social media network below?