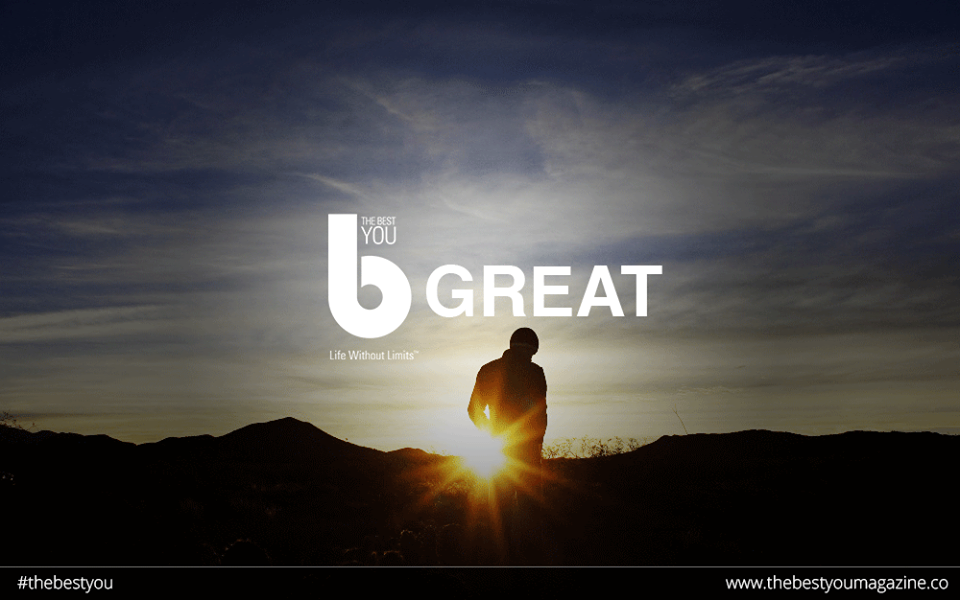 Personal development for everyone – everywhere
The Best You EXPO in ExCel in London on the 27th and 28th February 2016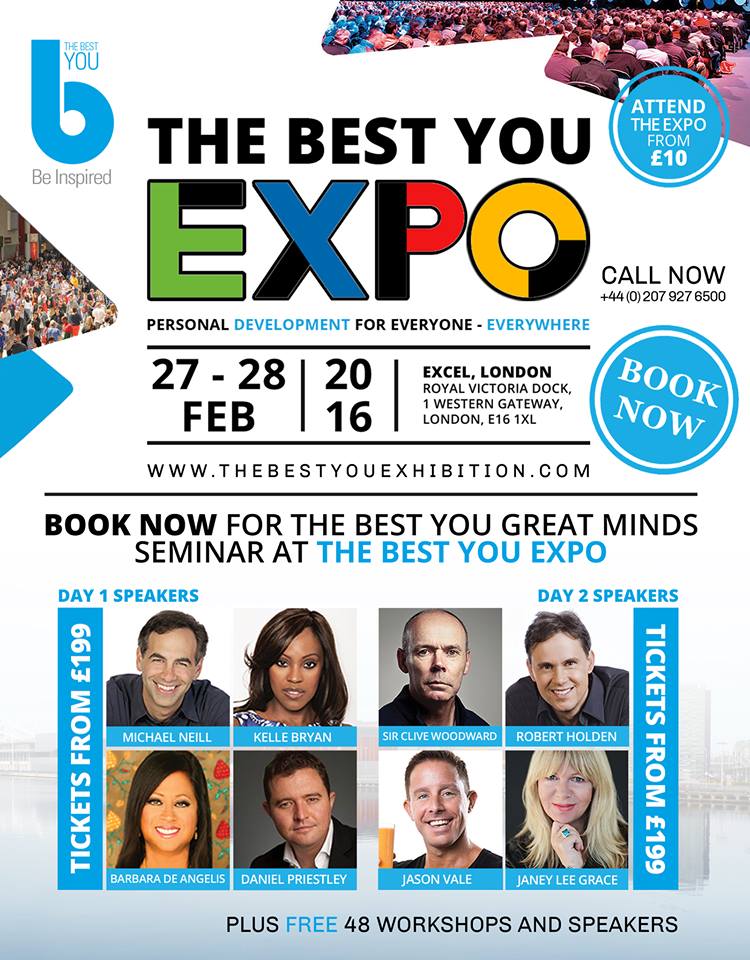 FOR GLOBAL WOMAN MAGAZINE

First 25 people to register on the link below will receive a free 2 days ticket to
The Best You EXPO is a place to meet trainers, mentors, therapists, publishers and people looking to be inspired to all come together.
The Best You EXPO is a two-day trade fair where the most respected businesses and individuals in Personal Development will meet, engage and promote themselves to members of the public looking for ways to grow and enrich themselves or their businesses.
What you can expect as a delegate?
Whether you're looking to achieve your personal dreams, inject a renewed energy into your business, or are a Personal Development specialist looking to network, The Best You Exhibition is the place to be.
48 unique workshops throughout the weekend
10 full-length seminars from the global leaders in personal development
Meet professionals face to face and learn about the latest life transformational tools
For specialists; useful support services and advice from other practitioners
For private business attendees; discover how Personal Development can transform your business

FOUR AMAZING TRANS-FORMATIVE SPACES
The Great Minds Seminar
In the Grand Seminar Hall speakers will deliver exciting seminars in a 1,000 seat capacity hall, where dynamic, fascinating and brilliant talks will draw large crowds. There will be ten talks from the world leaders in Personal Development.
The Workshops
There will be 3 workshops, where speakers will reach specialised audiences seeking specific information. Hypnotherapists, NLP practitioners, business and coaching specialists and many more will get their message out, helping people find their ways to become the best they can be or build their businesses further.
This is a fabulous opportunity for the public and professionals to meet, interact and make connections. It's a great enabling platform which gives 45 minutes of showcase, top-notch advice and experience.
Seminar Room 1: Wealth and Riches Best for Business
How can Personal Development boost and project business? From mentoring and coaching, through HR applications, leaderships skills, communication and much more, The Best You Business workshop series shows you how.
Seminar Room 2: The Best Practitioners' One-Stop Shop
Complementary practitioners are often brilliant at their specialist skill but struggle to capitalise on it by taking their skills to market. From publishing, through to advertising and marketing, plus the practicalities of starting a practice to communicating your product to a wider audience, this series of workshops has it all.
Seminar Room 3: Feel and Look Good. Wellbeing Workshops
Whether you want to overcome a phobia, get fitter, lose weight, find ways to beat anxiety or improve your overall well-being, this series of workshops from leading experts will show you how. It will include hypnotic trance workshops, approaches to self-improvement, and all the most innovative techniques for self-improvement.
Did you enjoy this article and find it helpful? Why not share it with your social media network below?