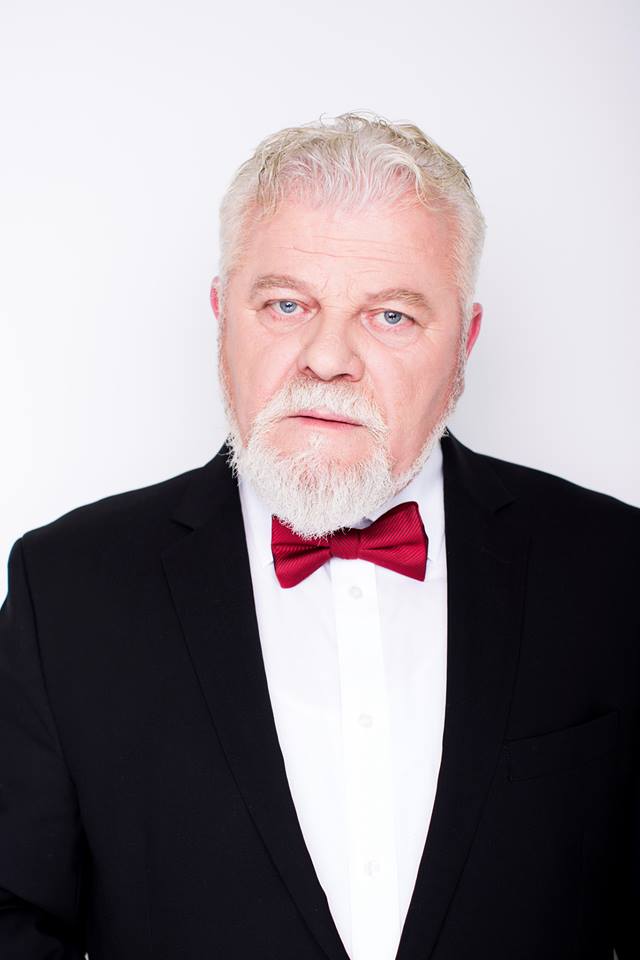 In search of my destiny
Xhevat Limani
On the search of my destiny
Xhevat Limani was born in Strugë, Macedonia. He did his elementary and secondary education in Strugë and his university degree in Prishtina. Xhevat is a very well-known actor, director and playwright in Shkup, Tiranë, Gjilan, Prishtinë, Wiena and New York. He has also published eight books to date. Very much a 'man of the world' Xhevat agreed to share with us his wonderful story and tell us about his projects.
How difficult is it for an actor to start a new life in a new country?
Whilst taking my past with me in terms of my experiences and memories, in order to follow your dream you sometimes have to dive straight in and fight with the waves of the ocean. If you want to keep your genes, your nationality, your ambition and your dreams you sometimes have no choice but to keep swimming even during the storms in order to reach the land of our hopes and survive.
How do you remember your first year in America?
It was the end of March 2012 and the promised land of America was ready for me. I didn't know any words in English although I knew 8 other languages but they didn't help. I should have learned English and I blamed myself. I spent one month at the Atlantic Ocean, New Heaven, from the morning to the evening where the sun was rising every day in front of my eyes. What should I do? I asked myself. Should I look for a low paid job? I felt like I was cheating myself in respect of the art that I have been doing for many years. I was an actor in more than 6000 roles in many places of the world, but I used to speak in my own language. I stood up and said: here I am at the end of the beginning again so what should I do? I felt unable to answer or to find a concrete solution. One day we planned to go to New York with my lady Lule. I so much wanted to have a look at the adverts in Broadway. At the theatre on road 43, near Broadway, I saw a plaque with the famous British actress Vanessa Redgrave. I felt like my fate was around there and it touched my cold spirit at that moment. I remembered how I once accompanied Vanessa into the refugee camps at Stenkovc and Çegrane in Macedonia during the Kosovo war. They came together with the actor Roger Moore both as ambassadors for UNICEF. I had the privilege to accompany them and to teach them some Albanian expressions in order for them to communicate with traumatised children from the war. I felt my inner voice giving me some optimism. I asked at the theatre where Vanessa would have the premiere two days later "Long Travelling during the night" by Juxhin O'Nilit. I was informed that Vanessa would be there for one hour as she was rehearsing but I could not wait to meet her. Time was not moving fast enough for me at these moments. Some policemen then arrived and as they approached the theatre, a limousine stopped in front of me. I was in the right place at the right time to meet the right person – she was there just as I had hoped. I called her "Vanessa… Vanessa it's me Limani… Xhevat Limani, the actor from Macedonia". She stopped and asked her assistant to give her a few minutes to speak with me. We hugged each other and that moment was my turning point.
I was in the right place at the right time to meet the right person

What happened after you met her?
After we had a quick chat in French she invited me for a coffee at the theatre club. When I went in she asked me to go with her to the rehearsal room. I told her my story and she listened to me in tears. She then invited me to attend a premiere where she would receive a 'Tony Award' as the best actress. We then did some pictures together and planned to meet up after two days. Two days for me were so long but I felt so happy and privileged that I was meeting her in a theatre. We talked long together and she supported me with the idea to open an Albanian theatre in America. There are more than two million Albanians here. Meanwhile I would use the chance to learn English, I promised myself, and her as well that I would do it. She also gave me a small cheque to register the theatre. That night I could not sleep at all. I waited for the lights of the sun to check in front of God that what was happening was really true. I could not sleep because I was scared that I was dreaming. But it was all true. The Albanian Theatre was registered in America and at the end of December I gave the first premiere "Anatema". It has not been easy but it was worth trying and experiencing these great feelings of being with my new audience in America. I returned to the stage in New York, at Deni Kej Theatre. It was like I was reborn again on 22nd March 2002. After that I had an accident, but God saved my life and told me that I have not accomplished my mission in this world yet.
What are the main challenges you have faced in this transition?
After the premiere I recovered again and I registered at the school to learn English. I felt ashamed when I used to introduce myself to big American personalities and I could not speak English. I used to feel numb when I heard them speaking English because I could not communicate with them. I wonder what they think about me – I used to the think. "What of an actor is he, if he can't speak English?" They were right. I knew as a professor and an actor that the strength of my profession is in the way I communicate my message. So I went to school to learn from the beginning and slowly I started to evolve. I was very motivated and determined to succeed. And here we are now and I have started to fight the fear and speak English after a long linguistic transition period.
I used to feel numb when I heard them speaking English because I could not communicate with them. I wonder what they think about me
Can you tell me about your personal life-how do you balance it with your career?
My beliefs direct me toward my desired outcomes. I play the role of the protagonist in the theatre and the movies but I do not play with the fate of my family – my wife Lule, my daughters, Furtuna and Era as well as my nieces and nephews: Lea, Liza, Leoni and Remzi II (Second). Keeping a balance between my professional and my private life keeps the harmony and harmony is close to perfection. The aim of art is elimination all mistakes.
Do you still have a dream that is so big that it scares you?
Of course I dream. I create and I also dream. I dream in Albanian about the freedom of the people. The independence and power of one language united under one flag, so that Albania never falls. My professional dreams make me even healthier and keep me focused on the hope and the belief that one day the Albanian language will be heard in Hollywood. I feel that this would be the great moment of triumph. Above all I am an actor. The piece is written by the dramatist, brought on the stage by the producer but it is the actor who stands up in front of the public to steer and touch their hearts.
With whom do you share your dreams?
With my family, my city Struga, my people, my country and with the whole civilised word and the Universe.
What is your opinion about women in art?
The personality of women is undoubtable. Without women, art would just be a frame with an empty picture. The thorns would not need to protect the plant without the roses. Women in art are the flowers and without then it is just the empty vase taken care of by the men. Women are a gift from God and should be treated as a privilege. Any lesser respect merely takes us back to our animalistic primitive state.
What are your future projects?
After completing the project :DODONA" I have a contract-agreement with the theatre of the opera and ballet in Tirana for putting on a musical show in the style of Broadway. The best Albanian artists around the world will get engaged as I want to have a project that represents us as a nation. I think the Albanian government will help with the project. Most of the instruments required have been already been provided by some individuals and institutions in Macedonia. This project will also launch my artistic school based in the Albanian way of thinking and from the USA I will involve some movie stars from Hollywood.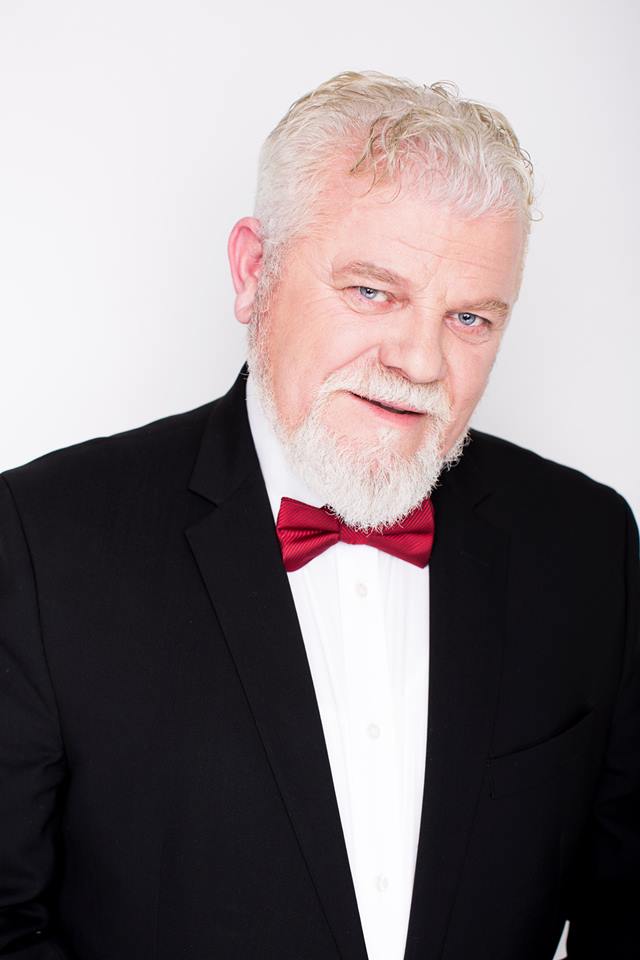 More about Xhevat!
From 1975-2002 he worked in the Albanian theatre in Shkup(Fyrom)MACEDONIA.
Founder of "SOFRA" Theatre in Strugë.
Founder of the Theatre in Tetova.
Co-Founder of the Acting faculty in USHT-Tetovë.
Co-Founder and visionary: "The association of Albanian artists worldwide' with its headquarters in Tirana.
The International festival of theatres "Skampa"-Elbasan
Founder of the Albanian theatre in America.
Works in New York, Chicago, Los Angeles, Prishtinë,Tiranë, Zurich, Wiena, Strugë and Paris.
Did you enjoy this article and find it helpful? Why not share it with your social media network below?