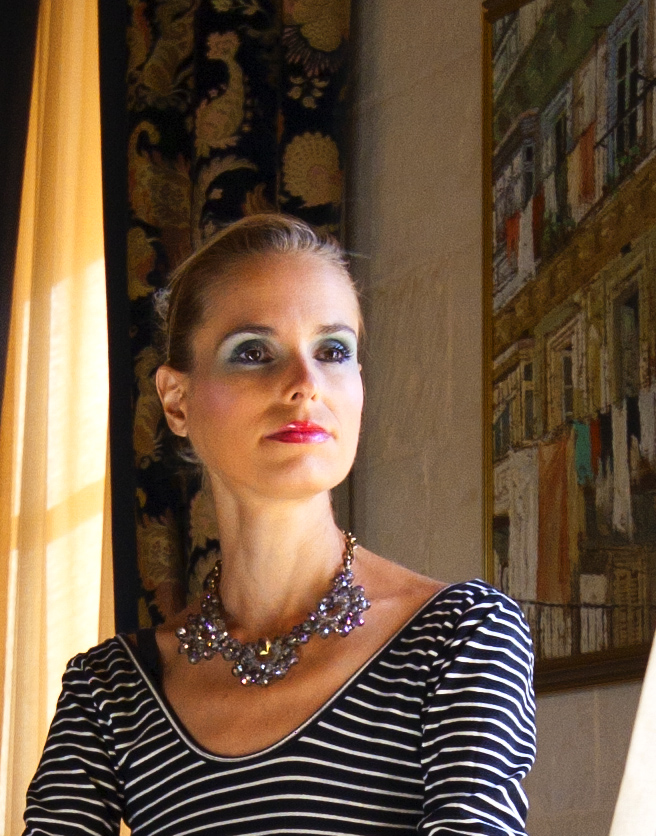 Mathilde Vuillermoz: The Nomadic Entrepreneur With A Passport to Success
From a young age, Mathilde Vuillermoz knew that she wanted to achieve great things, but it was the loss of her brother that finally motivated her to begin her entrepreneurial journey.
There are many paths to becoming an entrepreneur, but they all share one thing in common: a desire to shape and control your own destiny.
For self-made multi-millionaire Mathilde Vuillermoz, her future direction became clear from a young age—though, sadly, in tragic circumstances.
The serial entrepreneur—whose business portfolio currently encompasses high-end real-estate, cryptocurrency trading, talent management, and startup investments—was only nine years old when her father, Francois, was killed in a motorcycling accident in her native France.
It was in the aftermath of his death that her goals in life first started to form. Even at such a young age, she says that the loss of her father made her appreciate the fragility of existence and, in response, she was determined to make her time count.
Tragedy struck her family again when, in 2008, her teenage brother, Paul, a keen mountaineer and mountain guide, died in an avalanche while ice-climbing with friends at Chamonix-Mont-Blanc in the French Alps.
Still in her early 20s at this point, Mathilde had just completed her education and could have chosen any number of career routes to pursue.
Coming from an academic family, she had excelled in her studies. After leaving school with the highest scores for her year in France, she continued her education with a prestigious Scholarship of Excellence at HEC Montreal business school in Canada combined with further tuition at the American University of Paris.
While she had flirted with the idea of entering the media, Mathilde had always known that her heart lay elsewhere. She says that it was the loss of her brother that motivated her to commit to her ambitions.
She said: "Both my brother and father died young, as had various other family members, and this had always haunted me.
"I'm not superstitious but these losses convinced me that I better rush to achieve what I have in mind rather than waste time."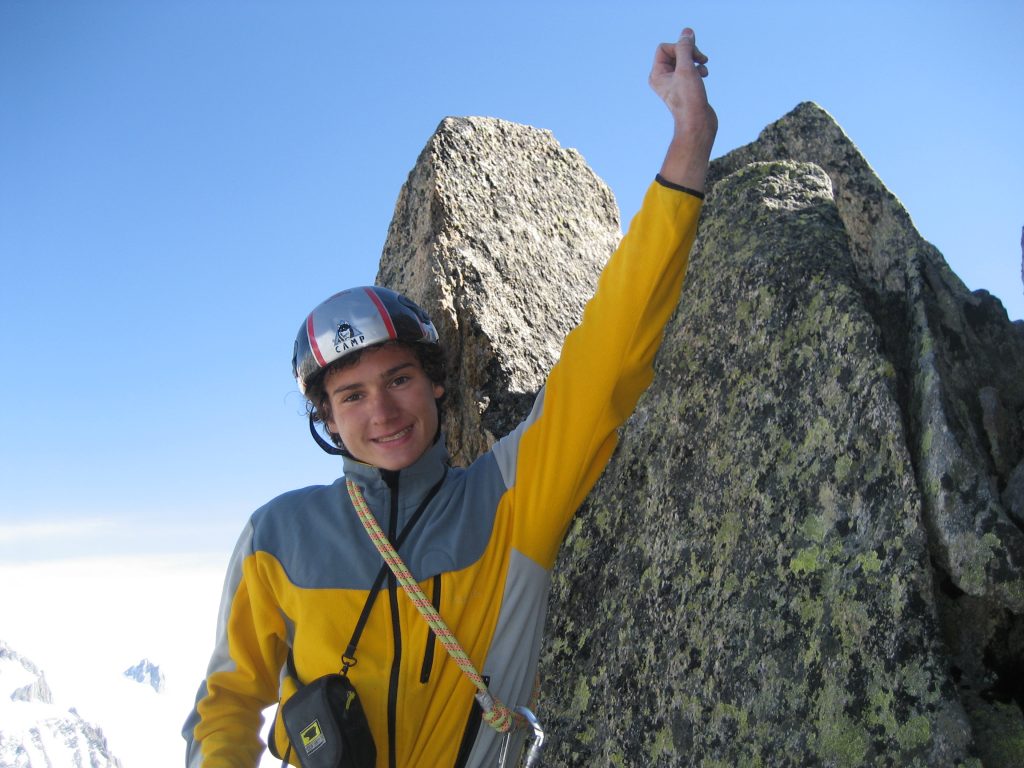 Mathilde Vuillermoz says that it was the loss of her brother, Paul, in an avalanche that gave her the determination to become an entrepreneur.
Thanks to a sharp mind and keen business sense, combined with an international outlook and natural gift for networking, Mathilde was able to secure a position with ICM Partners, one of the world's leading talent agencies.
As well as representing Hollywood actors and musicians, the agency boasts a glittering roster of bestselling authors, Nobel Prize and Pulitzer Prize winners including the likes of Patricia Cornwell, Mitch Albom and John Meacham. Mathilde was based at the company's Los Angeles office and was tasked with finding the "hottest new talents" in commercial fiction to sell their works to movie production companies.
After striking her first deals, and having established her name in the process, Mathilde decided it was time to break away from the corporate ladder and follow her own projects. She formed her own talent agency, MV Worldwide, and joined forces with her Hollywood contacts, negotiating film rights for authors with powerhouse studios such as MGM, Disney, Universal, Sony, Lionsgate and Steven Spielberg's Amblin.
Mathilde had been travelling the world since her teenage years and her willingness to jet to any destination in pursuit of the next big contract, as well as a formidable contacts book, led to her to quickly building an impressive and eclectic client base and business portfolio.
Soon, her agency had built a global presence with bases in London, Paris, Zurich, Berlin, Los Angeles, Shanghai, Dakar, and Malta.
This, however, wasn't enough for Mathilde.
As an international and multi-lingual entrepreneur, she had crafted a nomadic lifestyle which she maintains to this day. This involves relocating without fail every month to a new country.
Each new location came with the promise of new opportunities outside of the publishing world. Eventually, something had to give.
She said: "I learned a lot of valuable lessons through my work as an agent and constructed a thriving niche for myself.
"Yet I've always believed that the biggest investment you can make is in continually developing and challenging yourself, and in time I came to see my work as a literary agent too constraining.
"There is a world of opportunities available for those prepared to hunt them out, and I am exactly that sort of person."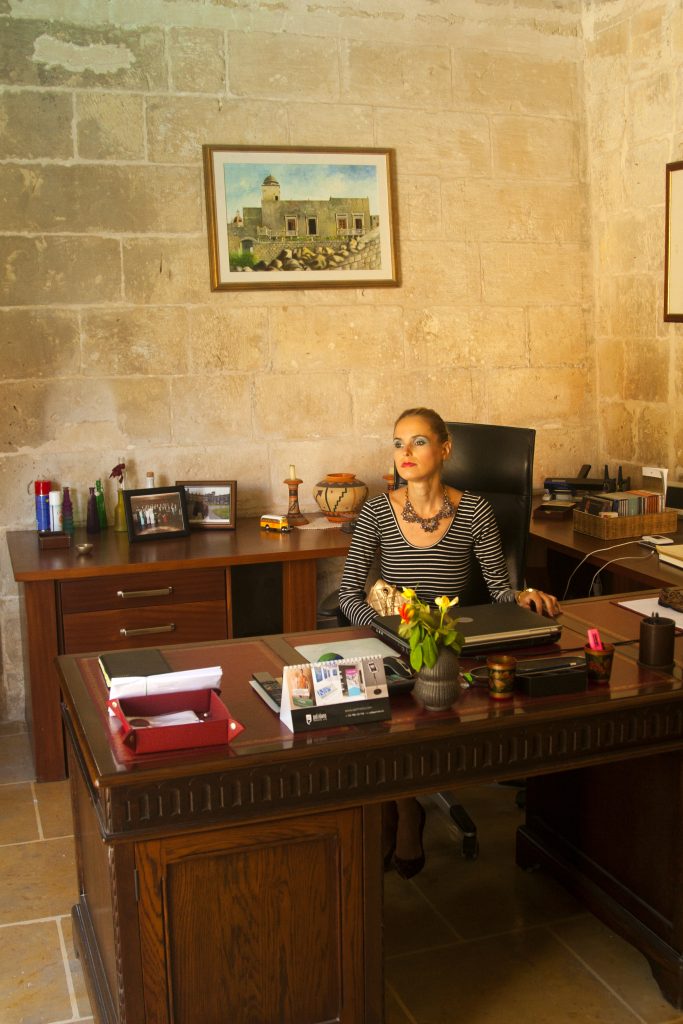 Mathilde Vuillermoz became a top literary and film agent but says she had to expand her business interests beyond Hollywood for her own peace of mind.
She continued: "While my daily routine remains the same, I think it's vital to change environment regularly, not only to build a global network of contacts and chase exciting new business opportunities but also for my own peace of mind.
"I arrive in a completely new environment I know nothing about, with no habits and no familiarity to anything.
"I can understand why many prefer a sense of 'home', with the safety and security that comes with it.
"To me, however, this sense of identity is akin to tunnel vision. It blocks my creativity and makes me feel completely stagnant, emotionally and intellectually speaking.
"It's vital to push myself out of my comfort zone, both geographically and professionally. Shaking the identity we build for ourselves in one environment is a powerful way to keep lean, keep hungry and keep achieving."
Accordingly, in recent years Mathilde has capitalised upon her constant resettlement to develop a lucrative high-end real-estate business, developing new relationships and acting as an agent for exclusive off-market deals across Europe, Russia and the United States.
At the same time she has acquired her own property portfolio, with homes in London, Paris, Moscow and Athens among others.
"As an example, I never imagined that I would fall in love with the chaos of Athens but it's now one of my favourites" she said.
"Athens has an energy that makes me feel alert, creative and energized. I've since expanded my business interests in the city with the purchase of an art gallery, perhaps partly as an excuse to visit more often!"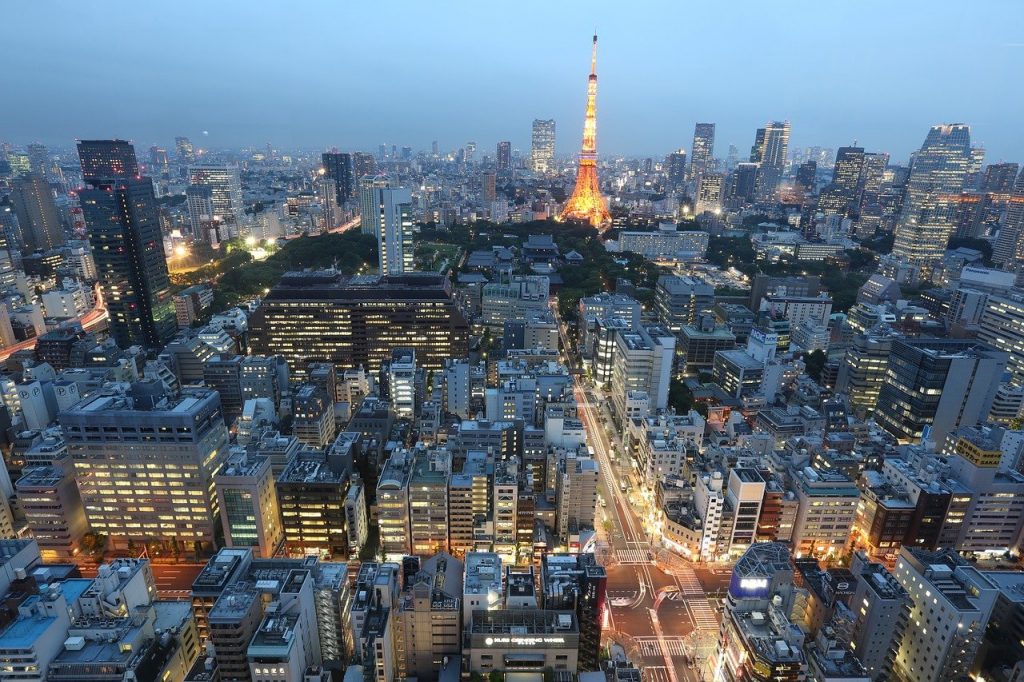 Mathilde Vuillermoz describes herself as a 'nomadic entrepreneur' who relocates every month to find new opportunities and contacts, and to avoid falling into a comfort zone.
More recently, Mathilde, now 33, has also branched out into social media marketing.
Using the skills she learned as a literary agent, she now connects key YouTube creators with corporate sponsors, including a major deal with US broadcaster HBO. She also works closely with multinational technology companies such as Amazon, Sony, Apple, and their subsidiaries
She is currently putting the finishing touches to her newly-established publishing house, which is preparing to release its first novel, a commercial thriller with "clear movie potential".
She added: "I always knew that being a literary agent was only a platform for me to explore the film world without making it my full-time career.
"The journey was invaluable to me as an entrepreneur, establishing many important connections, but it was done with full knowledge that I was just passing by.
"It has taken years of hard work and personal sacrifice to be able to build a business that enables me to live as a nomad entrepreneur,focusing only on the properties and projects that I deeply connect with, and I wouldn't have it any other way."
Despite an unforgiving schedule—"I work until 3am each night to be able to juggle all the time zones where my contacts are located and am up again at 7.30am the next day"—Mathilde still finds time to help the next generation of entrepreneurs.
She regularly gives talks at universities including the world-famous Sorbonne on entrepreneurship and the business of Hollywood. As she moves forward with her many ventures, she is keen to expand her lectures onto the global corporate circuit.
She concluded: "I find sharing my insights and experience, the entrepreneurial rules I live by, deeply rewarding.
" I love being able to connect with more aspiring entrepreneurs and offer some sound guidance as they set off on their own journeys to success."
Did you enjoy this article and find it helpful? Why not share it with your social media network below?