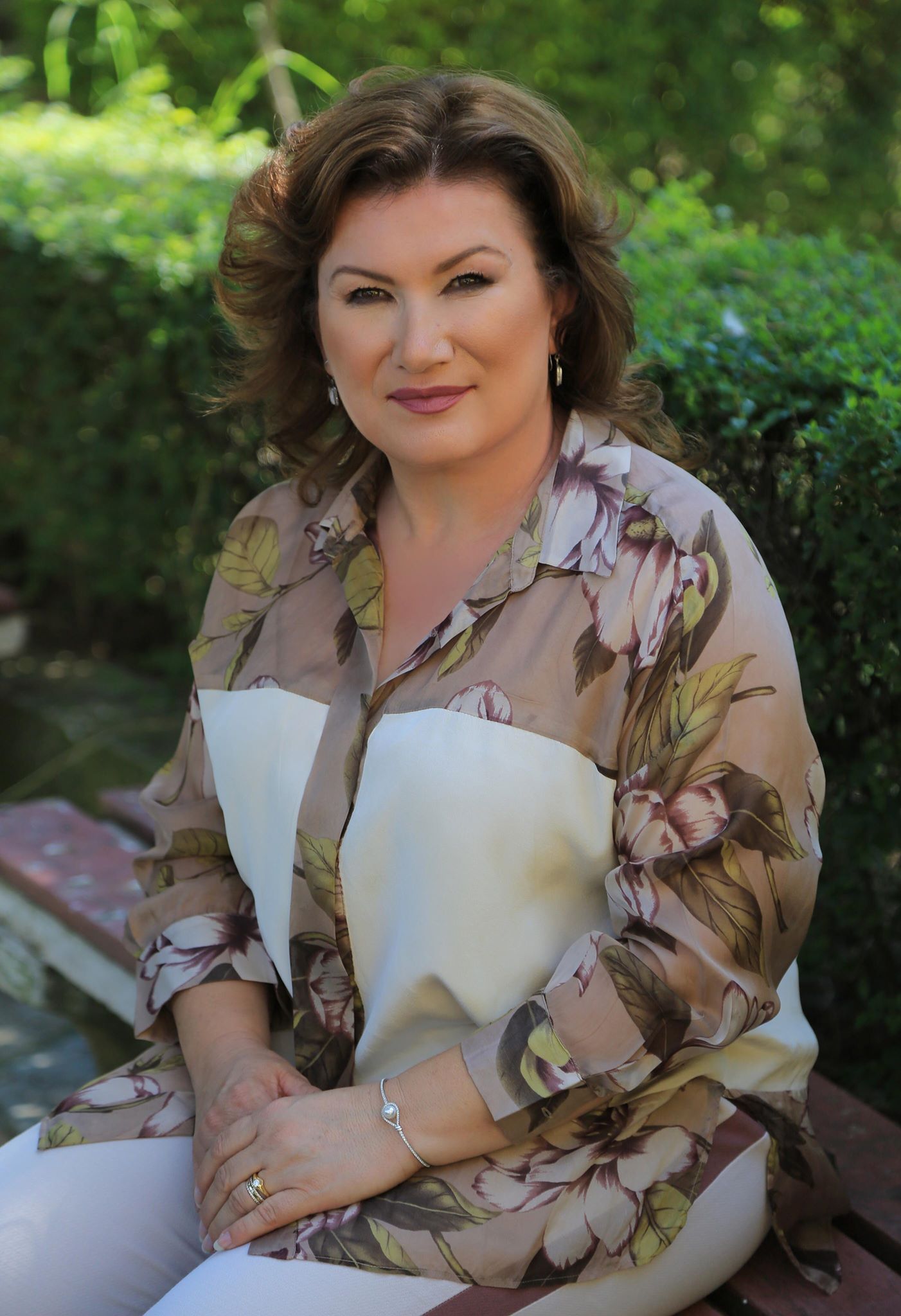 Majlinda Bufi – Contributing towards global progress
Majlinda Bufi
As a woman and Mayor of Roskovec, I am contributing towards global progress
By Fati Gorezi
Majlinda Bufi has been the Mayor of Roskovec, a town and a municipality in Fier County, south-central Albania since the June 2015 elections. Bufi was formerly a deputy of the Socialist Party but renounced the mandate in order to run her native town. For more than three years she has been in charge of Roskovec, a successful and challenging task in itself. Her relationship with Roskovec is interesting, emotional as well as visionary. Her mission is to improve the quality of life in that city and to offer the citizens more prosperity, a stable economy and a harmonious social life. For Majlinda it is not easy to describe herself, but others describe her as good-looking, visionary, realistic and passionate about what she does. It seems, among other things, that she has inherited the values ​​of her land of birth – generosity and hospitality and the moral principles that have contributed to her professional success and personal growth as a woman and as a human being.
In this interview Majlinda talks about the careers and the position of women in the world and her perspective for the future of women in politics. The meeting with her, from the first minute, shows that her personality is not ordinary. We expected to meet a lady 'official' with a serious look and instead she arrived with a relaxed appearance,  that reflected her optimism for life.
[rml_read_more]
What is your professional background and how do you remember your career beginning?
My beginning in politics were premature since I had not yet completed studying at the 'Faculty of Engineering'. My first profession is as an Engineer. I was also part of the local election commissions and at that time, democracy began in Albania. Sometime after the nineties pluralistic commissions had begun, and, as a student and as a girl who always wanted to engage in social life, I quickly answered the calls of some political leaders at that time.
Step by step, from one engagement to another, I became part of the Roskovec municipal council. It was between 1997 and 1998 where I worked as an 'Urban Planning Director' in that municipality. My commitment to social life and my professional background as an Engineer has made me close to people and their needs. Then the knowledge of these problems and the proposal for solution in the municipal council made me feel close to all the citizens. After 1995 I attended the correspondence studies at the 'Faculty of Economics' of Tirana.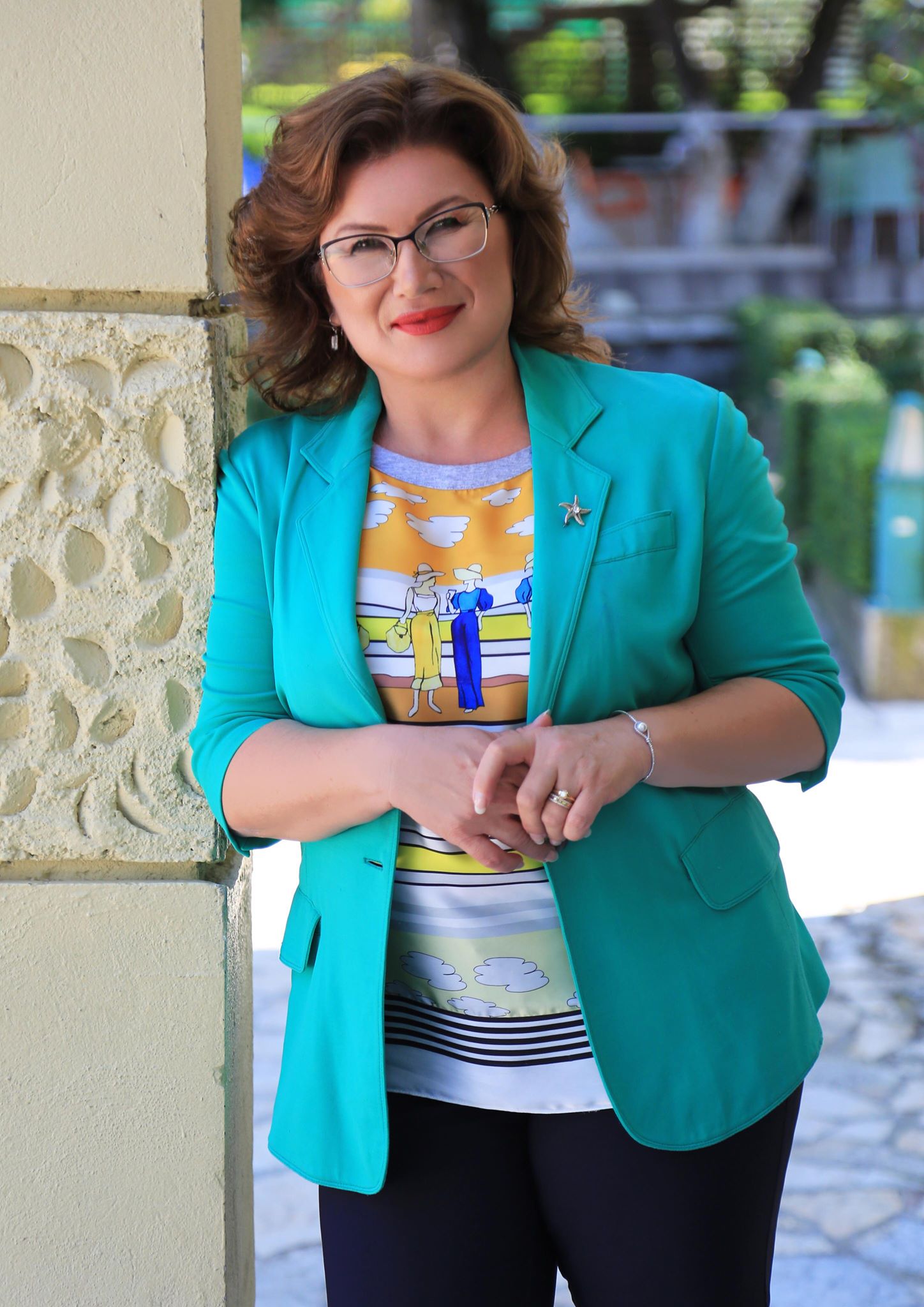 When and how was your direct engagement in politics?
Planning and management have helped me a lot to accomplish my work as an administrator and for a long time I have worked as such in a construction company. This has certainly helped me to be more precise in operational solutions, to put aside bureaucracy and the formal part that require some sort of solution. The combination of my business experience and the recognition of local problems has led me to find the best ways to provide solutions for citizens. All of these factors coupled with an inner motive made me take over the role of the Socialist Party Leader in the whole area of Roskovec.
From 2004 until 2013, when I was elected as MP in the Albanian Parliament, I was the party Chairman for the area, thus breaking one of those myths where women were not usually selected to be party Chairman. It was not easy to keep the party stable in the years when the SP was in opposition and the citizens just needed to be motivated. They needed to have a positive model in front of them. They want to look at you as a leader, but they also wanted a positive role model, as well as someone from a regular family. Meanwhile, the years passed, and I set up my own family. I had already become a mother of two. My daughter is now sixteen and my son is fifteen and they grew up with me. They learned about the nights when I got home late, having party meetings or even the tough moments of election campaigns when they learned that not only men can run a party but also women.
By the time I saw that all my work over the years had finally crowned me with a moment of appreciation, in June 2013 I was the winner of the Socialist Party in Fier. In Roskovec, SP had picked up the best results over the years. Two years after I became a deputy, I decided, to run for the municipality of Roskovec. I returned to Roskovec not as a council member, but as the new Mayor.
What were the biggest challenges you faced as a politician and as a woman in a career?
In front of me there were many great challenges. Roskovec is a small country with its own problems in gender issues, just like in many other countries in the world. I am convinced that the same problems we have in Albania are the same faced by many girls and women in the world.  It is not easy for a woman to have a career in politics, but also in business, if she does not have a strong support. In my case, my husband, and my two children are my best support. Besides, I had the big challenge of turning the trust of my citizens into real work, not only in infrastructure, but also establishing my authority. People began to believe in me through my work, but the biggest challenge was to create the right staff and the perfect team. My staff needed to translate my words and goals into better services for the citizens so that all the citizens were not contacting just me all the time – but also getting the services from my staff.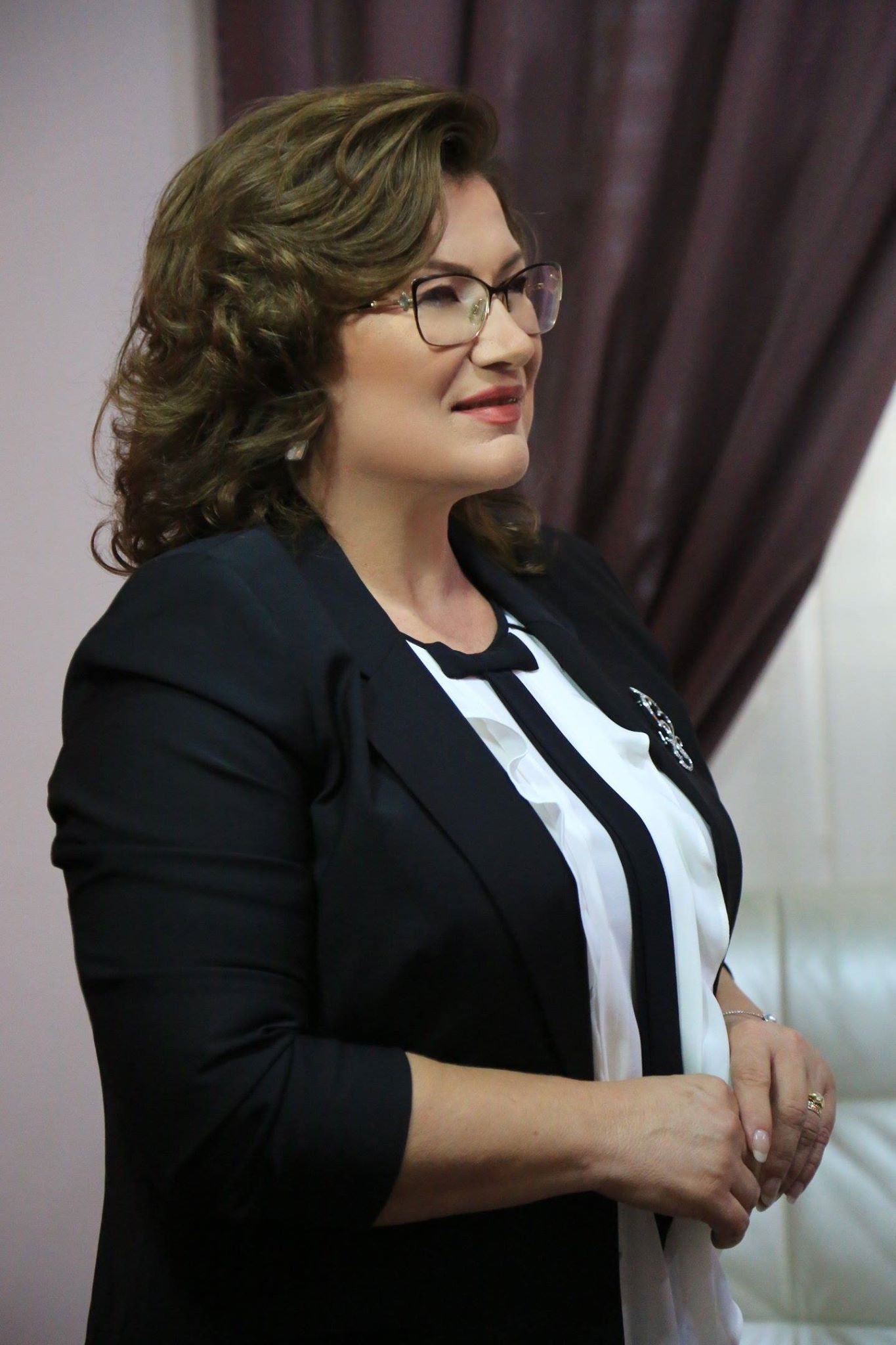 What are the biggest challenges facing women today?
Regarding the challenges facing women in their careers, firstly, it is about their background, relating to their character – how determined she is and how clear are the objectives in her head? There is a very beautiful expression in a book that I have not finished yet that says: "The path of success is always in the reconstruction…" which means it never ends. And at the moment they reach a certain point it always requires another point. The second challenge is support – in other words the people around you. It is important to break down barriers and stereotypes to get to your goal.
I have had unconditional support from my husband, whom I thank. I have always found in him the man who calmed me when I was worried, that brought me a light, drawing me out of darkness, a ray of hope. My kids, even though I have left them asleep, and found them sleeping on busy days, are also my support.  I advise all women and girls to never surrender and get stronger after each failure. There is always a way, there is always a solution. Even now I have learned that there is more than one solution in life. It is all is about confidence and finding the right force to move forward, to realise everything you have dreamed of.
Do you have a role model in life?
Of course! In these years of engagement in both social and political life, or even those two years as an MP, I have come to recognise great models in social and political life and I have many names in mind. Everyone has left their footsteps in the field where they became leaders and made contributions. If I refer to social life and humanity I would say Mother Teresa is one of my inspirations – an icon of humanism, appreciation, and a big supporter of humanity. In political life, there are certainly many famous women with special contributions that have written their name in history and Margaret Thatcher is among my favourites.
In my opinion, persistence and determination differentiates a good leader. The strength of the character will make it easy for a leader to find the way to the solution despite many problems – and I think that Margaret Thatcher was a politician who radiated these qualities throughout her political journey.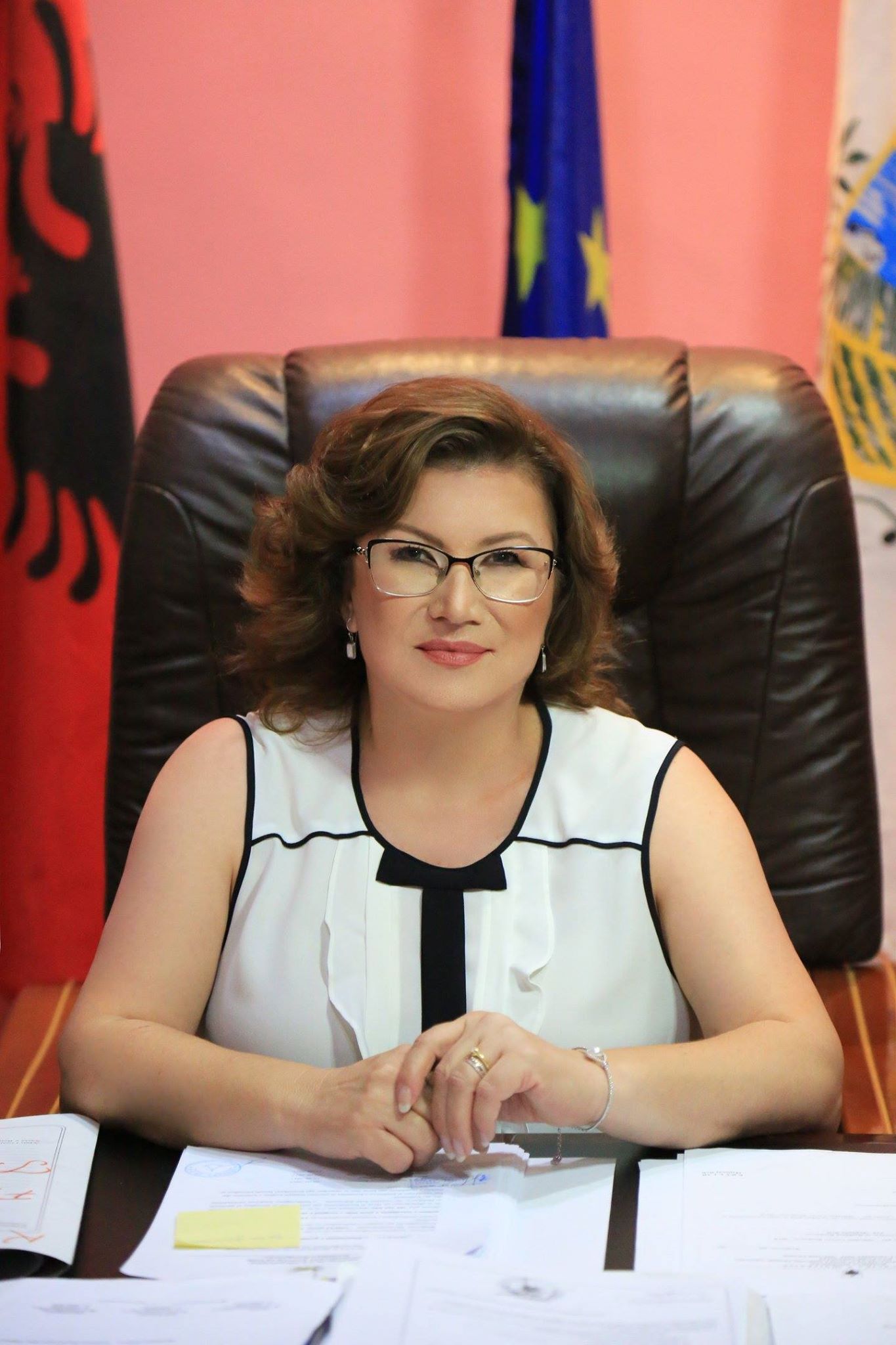 How is your life beyond politics? How do you find the balance between your private life and your career?
I married in 2001 after a long acquaintance with my husband. We come from the same town and we were born and raised in Roskovec. I have two children today, 15 and 16, and All our families live near us. I have a good and confidential rapport with my husband and with the great support he has given me during my years in politics, in terms of what I am today. I would like to spend more time with my kids though. Even though the official timetable is 8 to 4, it happens that even when I'm home I work, and I feel very sorry when my daughter or son tells me, "Did you hear me what I said mom?" These are moments I would prefer not to happen in my home or in any family.
The job should be over when you leave work and go home but this is sometimes difficult when you are the Mayor of your city. I try to spend quality time together with my husband and to go out of Roskovec. I also try to read books because it keeps the brain fresh. I do not believe that the physical reading of a book will ever go away, however far technology advances.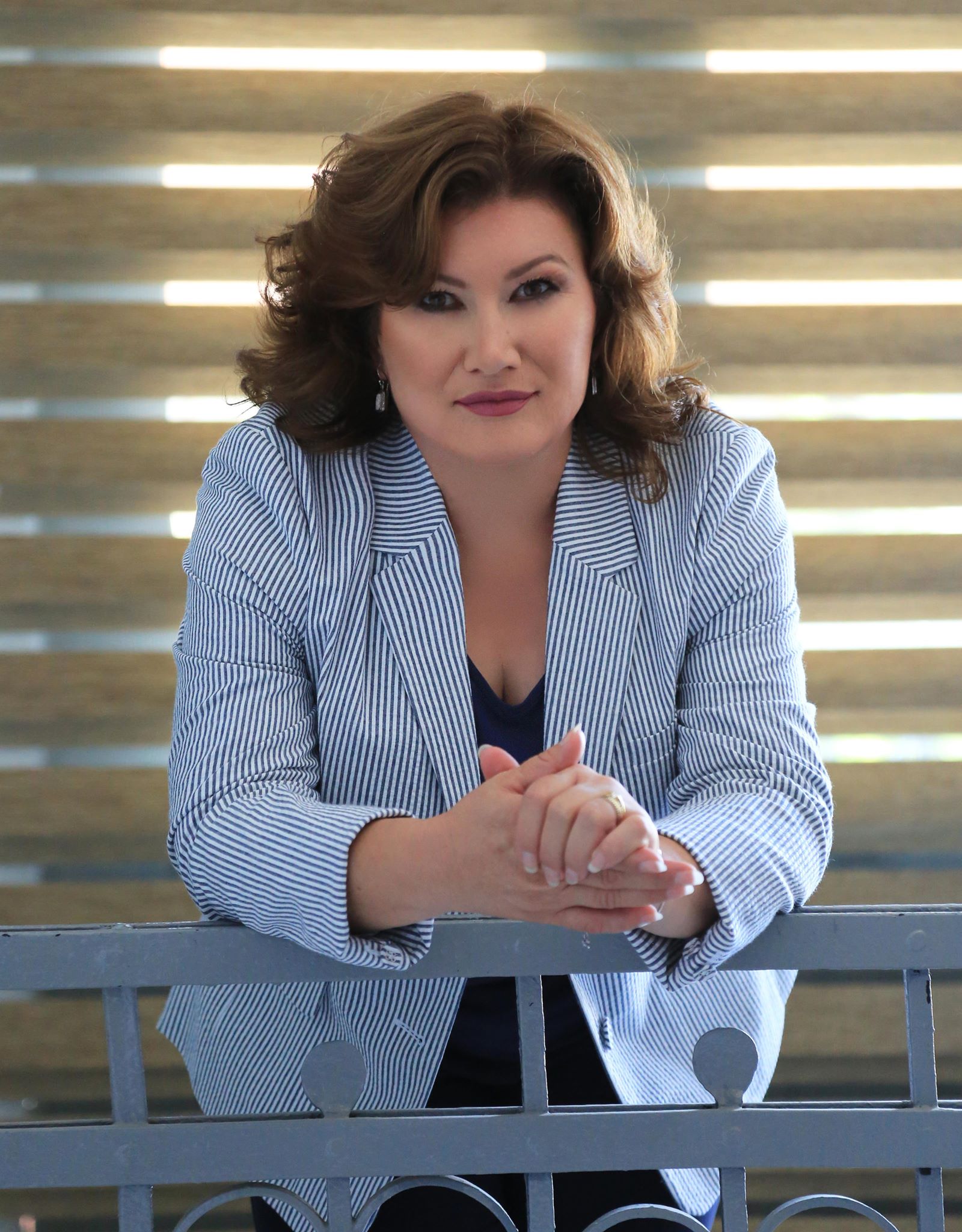 What are your plans for the future?
I would like to continue to work for my city for another term because all the work that has been started is difficult to complete within a single mandate. I am convinced that women in charge of the municipalities are more committed and better leaders. Women are focused on legal enforcement and are also really good administrators. Normally engagement in politics has its own pleasures and its own emotional side, but also positive energy because you have feedback on all your social engagements. Being active in local or national politics is in my plans. With the modernisation and globalisation that the world has today I am convinced that experiences such as mine give contribution to progress and general development. "Global Woman" is a very good network and platform that has its own positive effects on all the elements of women's issues and provides the best opportunities to raise the positive energies that contribute to a better world.
Did you enjoy this article and find it helpful? Why not share it with your social media network below?