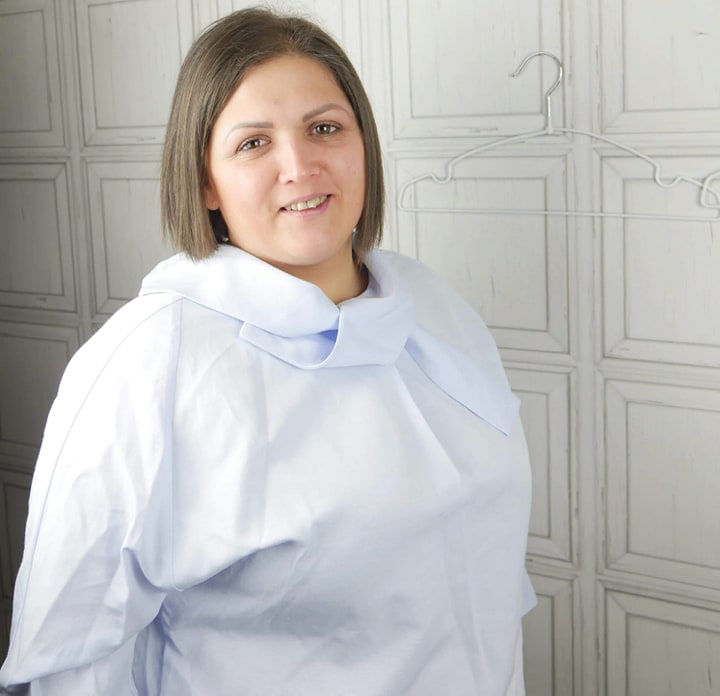 How to Build a Profitable Business Online by Selling Your Talent
Irina Malisheva
How to Build a Profitable Business Online by Selling Your Talent
By Fatima Gorezi
Irina Malisheva is an entrepreneur based in Derby, UK. She is the founder of Me&Mummy, an online shop focused on clients who are parents, particularly mothers and kids. She is now an experienced sewing machinist who can specialise on different types of sewing machines, materials, fabric and style. She is a mother of one, and has faced many challenges and obstacles during her entrepreneurial journey, but she never has given up. She says that in life and business, every person can have ups and downs but is very important to have a right approach and mindset in order to be successful and always go further even if you fail. Her aim is to design and sew beautiful outfits for kids and make them happy.
What can you tell us about your childhood and upbringing and how that has influenced you?
Back in a day when I was a little girl, my hobby was to design and create handmade clothes that are unique, that no one could make.
I began from sewing small buttons for my dolls clothes. Fortunately, my dad inspired me by showing me how to sew using a sewing machine. I realised how good I was at sewing quickly and precisely. Therefore I started to develop my skills and wanted to bring the hobby into work. My biggest achievement at that time was that I managed to sew a beautiful dress for my best friend's graduation ceremony. I was so proud of myself.
Who was an inspiration for you to open your own business?
[rml_read_more]
The desire to sew was always there. Since my childhood, I have been dreaming about being a professional in this field. However, I did not have an idea of what specifically I wanted to do. Most likely I thought about being unique, special and creative in designing my own clothes for models. Only after my baby was born I realised that I had an interest in developing my own style of clothes for my daughter. I have had such a big inspiration for doing something important that I thought of opening a business to create masterpieces for children . My first idea was about developing outfits for mums and their daughters. I was lucky to have met my coach Galina Hartshorn the other day, who had a massive impact on my life. She had taught me self confidence and has put my thoughts in a right order. She also advised me to read a book written by Bob Proctor – `You were born rich`. I am very grateful to her for being my mentor during my journey towards creating new ideas and achievements.
What is your business?
I am an experienced sewing machinist who can specialise on different types of sewing machines, materials, fabric and style.
I am focusing on clients who have families, mothers and kids. Since I have enhanced my skills being a sewing machinist I have decided to create my website where you can also find images  – etsy.com/shop/meandmummystudio. It is easy and quick to use and order online.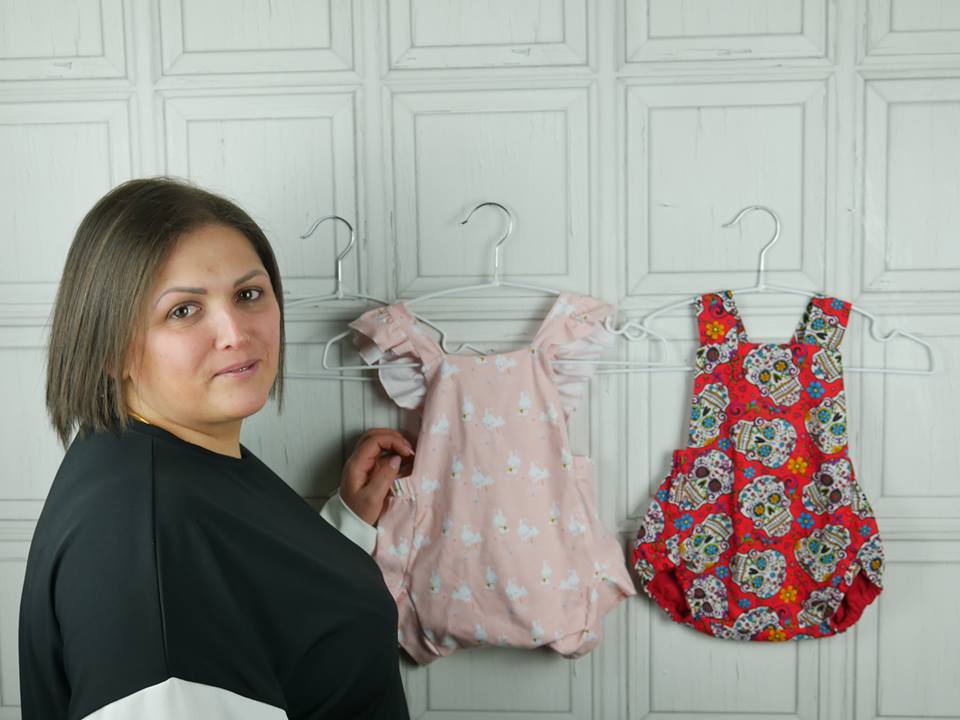 What do you think is the best strategy that worked well for you to get more clients to your business?
Predominantly I sew clothes for kids and their families, including accessories like personalised photo pillows, headbands and many other little things that can bring a smile on the face of my clients and to make their life happier.
I am pretty sure that due to technology advancements, it is impossible to do your business without internet and social media. I believe there are many ways for those in a sewing business to make money. Therefore I concentrate more in social media; I always print my business cards out and have created my own online shop. Furthermore, positive feedback from customers bring me more and more people who want to by online. Also people who order clothes for their kids can have a pleasant gift from me such as headbands and bibs for little princesses and princes.
You seem to be very goal-oriented – and you achieve whatever you focus your mind on. What is the formula?
I face many challenges and issues in my business, whether it it related to the financial side or finding new customers. Yet, I never give up. Every person can have ups and downs, but the formula here is to have a right approach and mindset in order to be successful and always go further even if you fail. Due to having a passion for sewing I strive to lead and grow my business in the right manner.
What gives you a sense of purpose to live the life that you do?
It is definitely my lovely daughter who encourages me to achieve new goals and grow in my business and to be a good example in her life.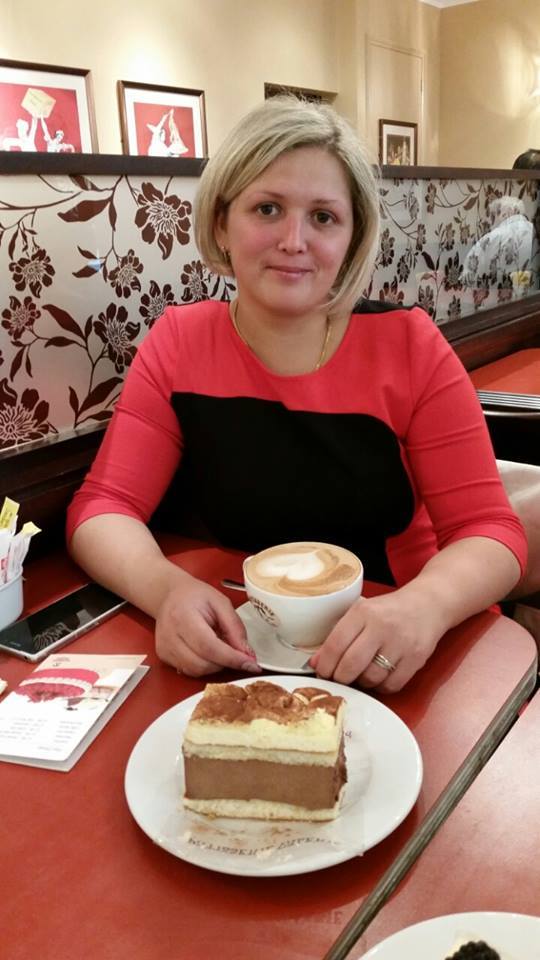 Who has been your role model and has supported you on your journey?
The person who inspired me was my mother's friend, who motivated me to think about a profession of seamstress. The reason I always intended to be similar to her is that she sewed clothes better than anyone else in my home town. I went to her workshop to make clothes together. Most of the time I wanted to be in a spotlight, and it gave me an idea to start making clothes I am proud of.
My family is always my priority, especially my daughter who has been been supporting me during my journey.
What are your plans for future?
I would like to capture a new market and gain new customers by developing my website and creating new styles and outfits for kids to make them happy.
Did you enjoy this article and find it helpful? Why not share it with your social media network below?