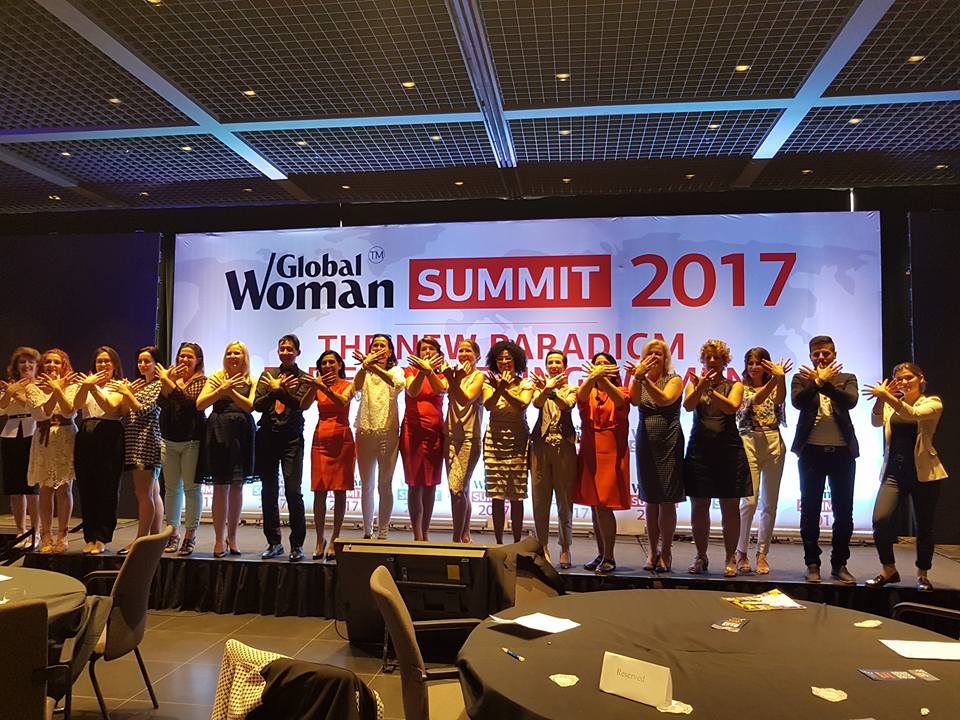 Global Woman Summit Tirana Albania June 2017
Global Woman Summit Tirana Albania June 2017
The second Global Woman Summit was held in early June, in Tirana, Albania, during their election period. As anyone who goes there discovers, Albania is a beautiful country with a wonderful climate and hospitable, friendly people. It has spectacular scenery and stunning coastlines, which are still a mostly undiscovered haven by tourists outside of Albania and its neighbour Kosovo. Yet it has an unkind history that was a harsh communist country until 1990.
Today it is a young, modern democracy still finding its feet but the last elections passed off peacefully, a sign of progress. Albania is a country undertaking many reforms as it aims to become a member of the EU. It is still regarded as an outsider and not European by many who know little about the country but when you visit there today it looks and feels quite European, and is geographically very much part of Europe. Rich in minerals but not rich financially, change is needed both politically and culturally for the country to realise the fruits of its assets and more challenging is to bring about a change from the patriarchal attitudes that are still prevalent in attitudes, in the home and the schools in the way that children are educated.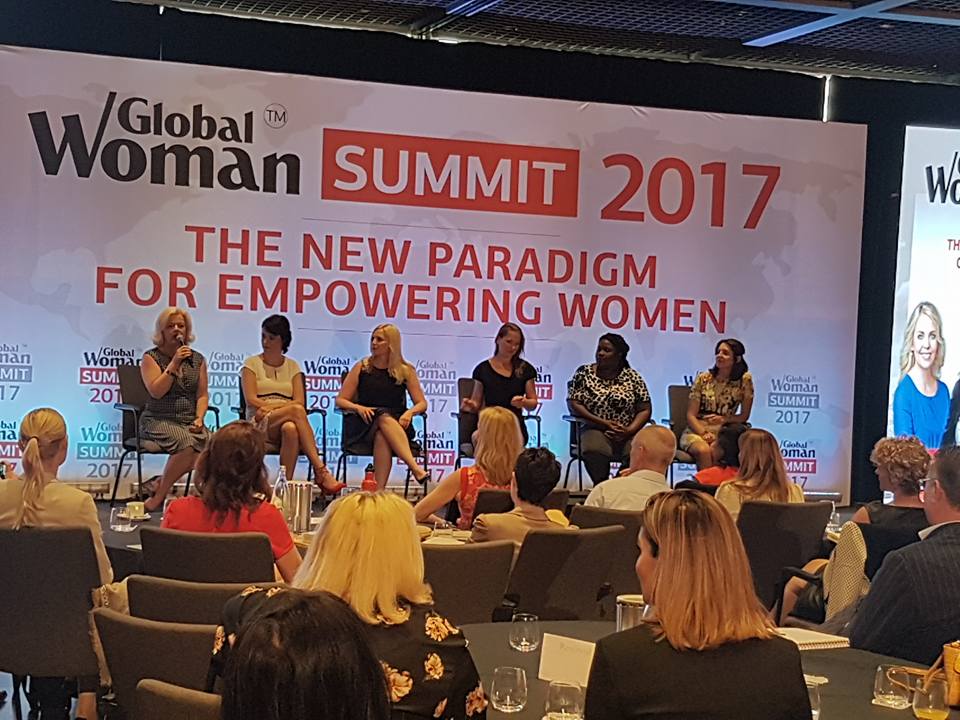 That is why Global Woman founder, Mirela Sula, who has born and spent much of her life there before moving to London, decided that it was the right place to hold the Global Woman Summit. By bringing together women of Albania and Kosovo with an international audience of speakers and delegates, with women politicians of different parties and views, that this would be an occasion to encourage the shift needed internally and with help from empowered women and enlightened men of other countries, from Europe, the US and Canada.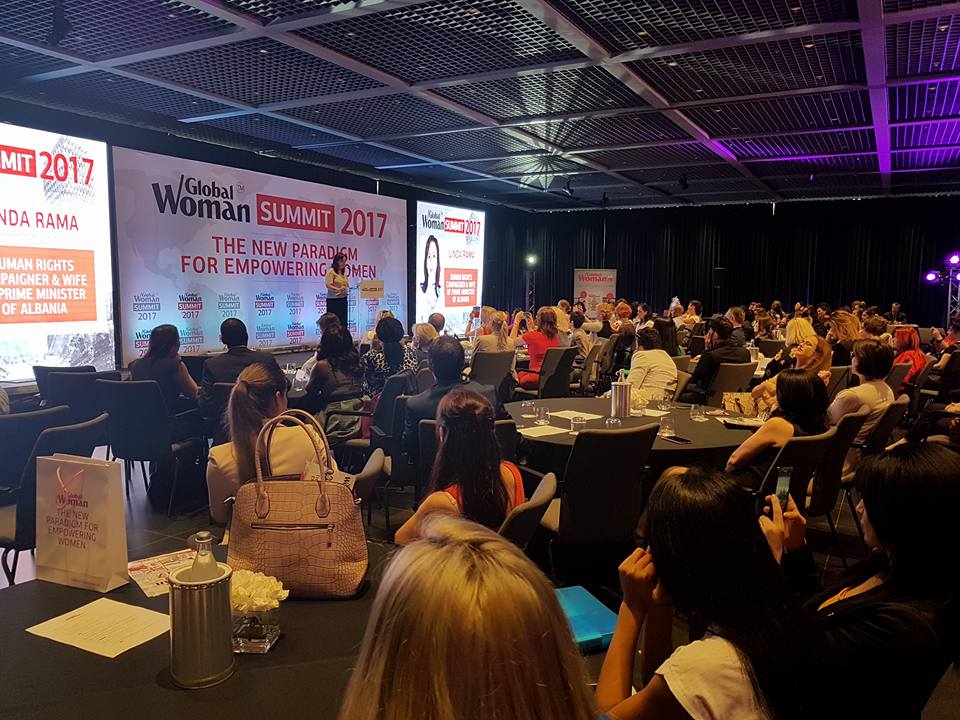 The summit brought together these international speakers and internal politicians, opening up a new door for the outsiders to view this country, in particular the capital, Tirana from a completely different perspective. Albania has 22.9% women in the parliament, and 50% in the government cabinet, signifying the intention of women playing a more significant role in the shaping of Albania in the future.
Our visit to Albania involved other special events either side of the Global Woman Summit. On the Friday evening, the speakers and the Global Woman team were invited for dinner at the Presidential Palace with Linda Rama, economist and wife of the Prime Minister. It was a full ceremonial occasion with a guard of honour to greet everyone. Linda Rama is a very gracious, warm, and generous person. After her welcome speech she took the time to sit on every table, speak with and have pictures with everyone, and willingly answered questions asked.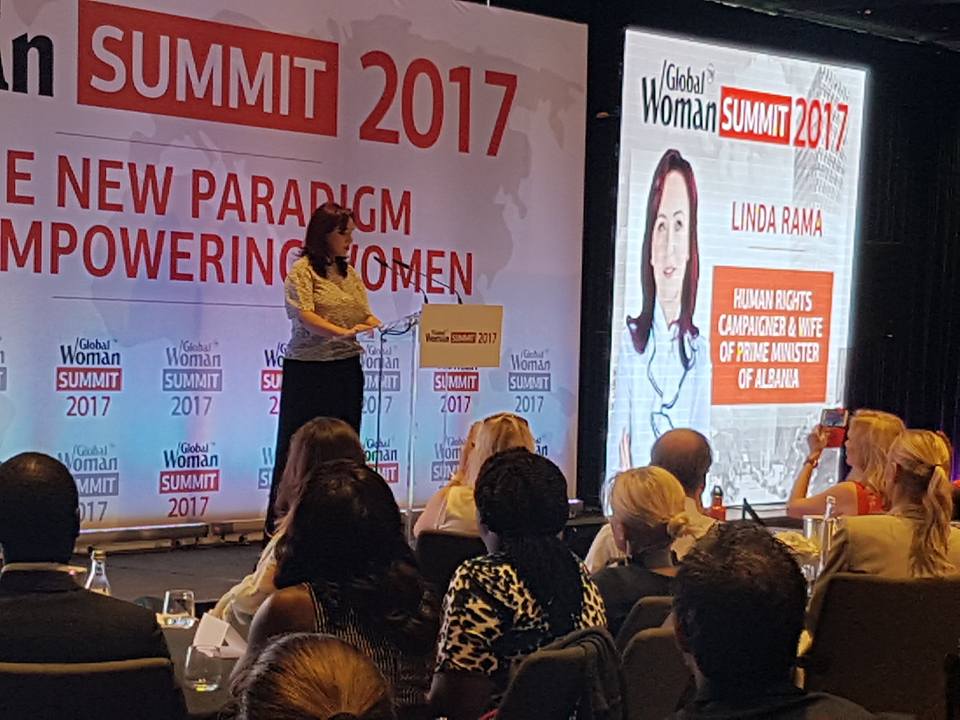 On the Monday after, the same group were graced with the warm hospitality of Eglantina Gjerminin, the Minister for Urban Development, who had kindly invited us for lunch at the Palace Hotel in the port city and beach resort of Durres, the second biggest city in Albania. The balcony provided stunning views across the whole harbour and miles of long sandy beach and coastline. This was an opportunity for many to ask the minister questions, in an informal setting over an exquisite 5 course lunch. We learned that the reason for the many unfinished buildings seen on the journey is the lack of planning permission for many years post communism and the legal complexities and time delays in taking action to deal with them.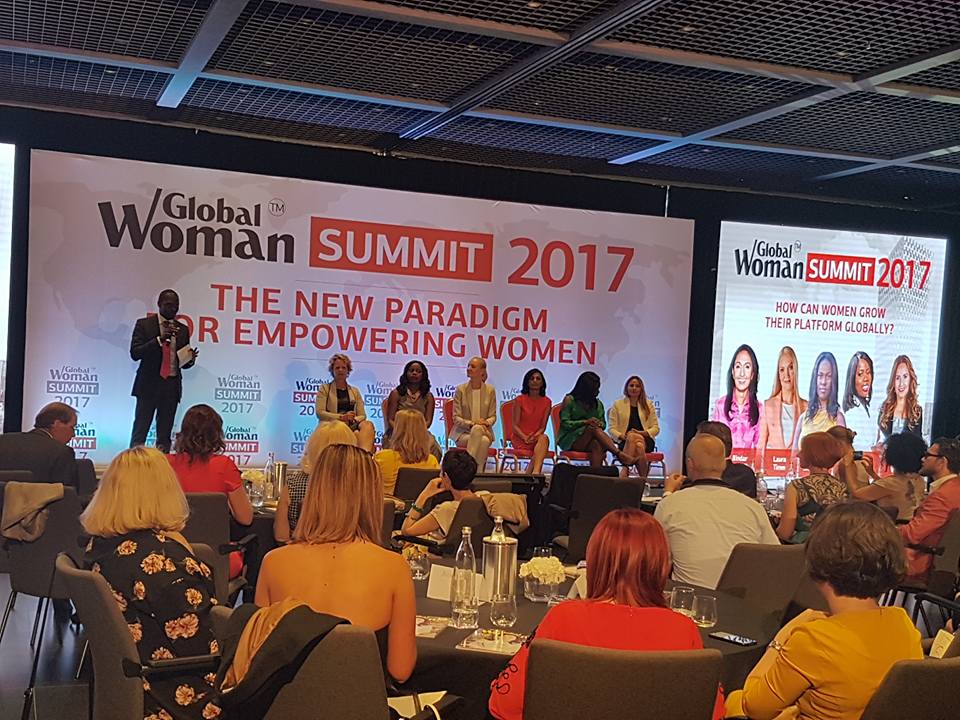 Many of the Dutch delegation were leaving on the Tuesday and we had a farewell dinner in the evening.  Everyone had a thoroughly enjoyable time and vowed to return to the country of which they knew little before but had now fallen in love with.   
Global Woman Summit 03/04 June 2017
Held over two days at the Plaza Tirana Hotel, women shared the same stage as Albania's first lady Linda Rama, government minister Eglantina Gjerminin, and the former committee chair for EU Integration, Majlinda Bregu, and the wife of Kosovo's former prime minister, Anita Haridinaj,  Linda Rama and Majlinda Bregu, shared their passionate speeches on how they see the way forward for Albania and women's role, from different perspectives, and Anita Haridinaj, delivered a powerful speech on her view of Kosovo and the challenges for women in influencing its future. The entire room of more than 150 people were filled with empathy and hope that together we can change and influence the future for the better.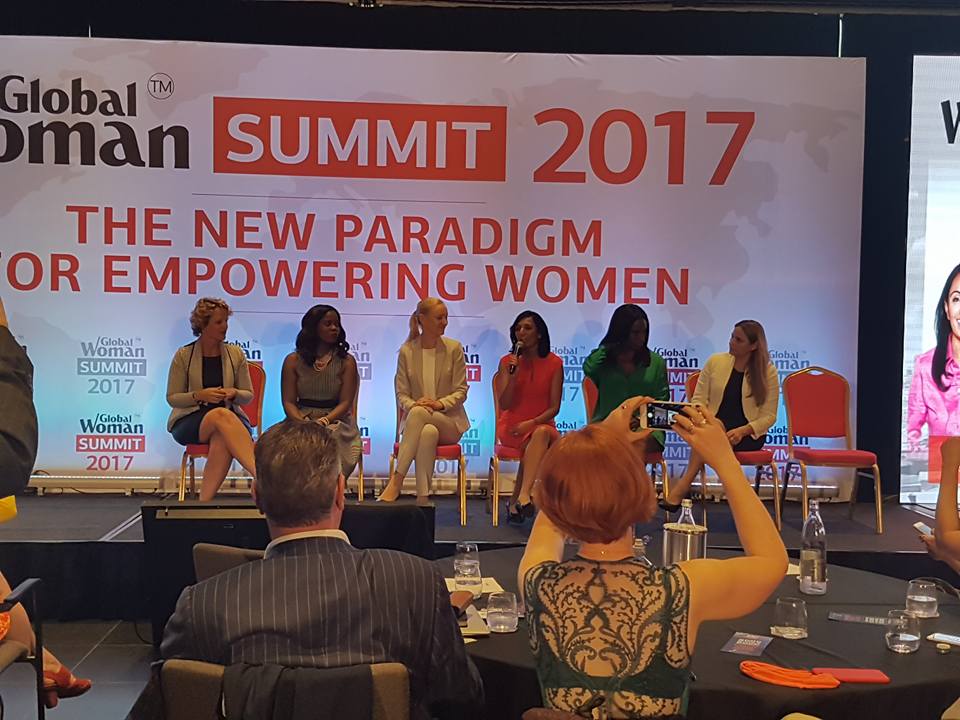 Global Woman founder and editor in chief, Mirela Sula, delivered a session on how women need to use their mind to become powerful and confident. Eminent philosopher, scientist and author Ervin Laszlo graced the audience with his presence by Skype to talk about his view on the new paradigm for women changing the world. Marie Diamond brought a more spiritual and meditational calm in the afternoon, creating a calmness in a spiritual session with a long and deep meditation together. There were panel sessions on: The challenges of women from different cultures and countries; How women can grow their global platform; How men can support women – all with high calibre international and some local speakers. It finished on a high with a party with a famous singer in Albania, Artiola Toska, taking to the stage and on top of the tables, singing a range of upbeat songs that had everyone dancing and singing along – even the international audience who were joining in the chorus with some newly learned Albanian words!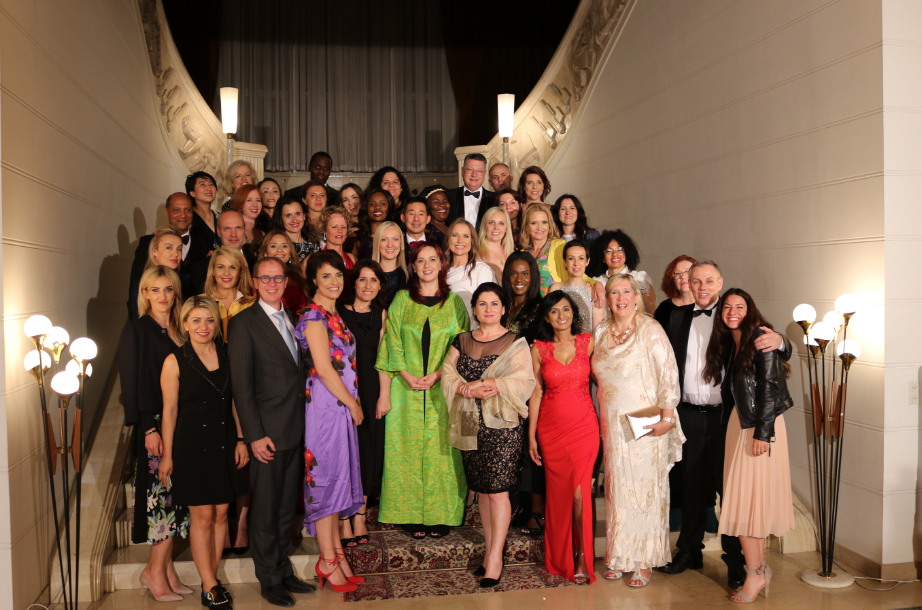 Highlights from the Sunday included Eglantina Gjerminin outlining her views on opening political spaces for women, as well as providing an insight into the challenges and opportunities for urban development in Albania. Mateusz Grzesiak, a renowned psychologist from Poland, delivered a riveting and rousing session on "How to create and direct different roles as a woman in personal and professional life". The audience were captivated by his insight into how women and men think differently and how their minds are wired and programmed. Vishal Morjaria revealed his "secret" on how women can open doors and themselves up to a world of opportunities. The first panel session had a very spiritual tone and panel members the subject of: "How can women come to a higher level of consciousness and connect with their higher self?" put the male moderator, Victor Tarfa on the spot, when he had to apologise for being a man and all the failings of men!  The second panel session, moderated by Trevor Clarke, discussed "How do we overcome gender, political, religious and social changes", a challenging topic but it gave much food for thought.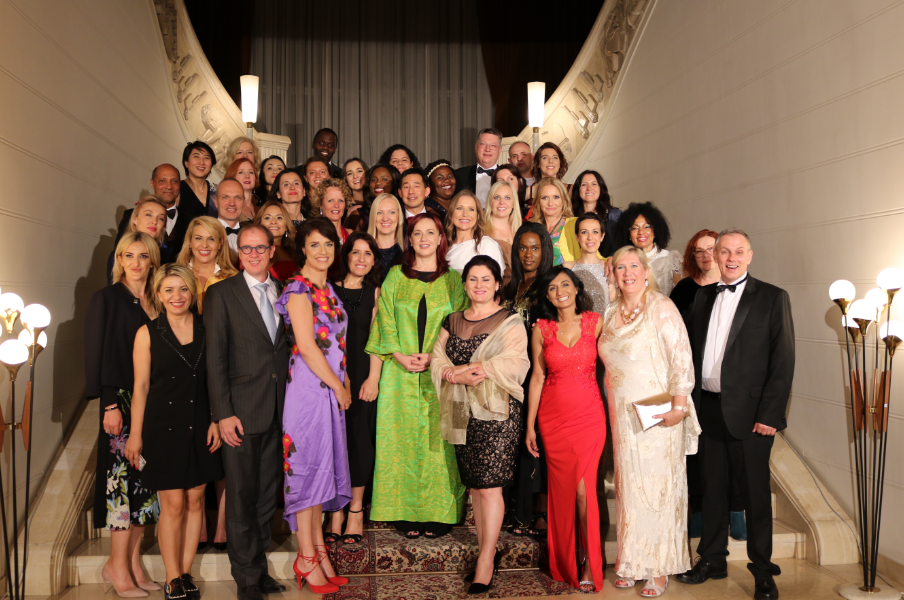 Did you enjoy this article and find it helpful? Why not share it with your social media network below?