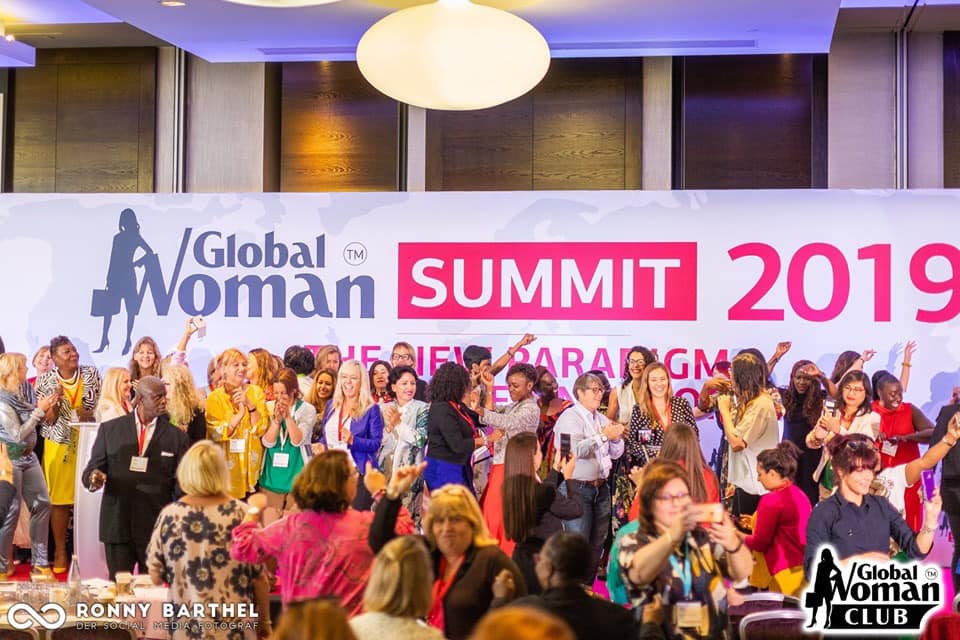 Global Woman Summit 2019 – Success, Empowerment and Happiness  
Global Woman Summit 2019 – Success, Empowerment and Happiness  
By Fatima Gorezi
The fourth Global Woman Summit was held in London in mid-July. This year's venue was the Hilton Tower Bridge Hotel, which is located in the heart of London.
More than 300 women came from all corners of the world – from South Africa to the USA – to attend the summit. Members and non-members alike convened to experience what Mirela Sula, the founder of Global Woman Platform, calls "the magic that happens when women come together."
.[rml_read_more]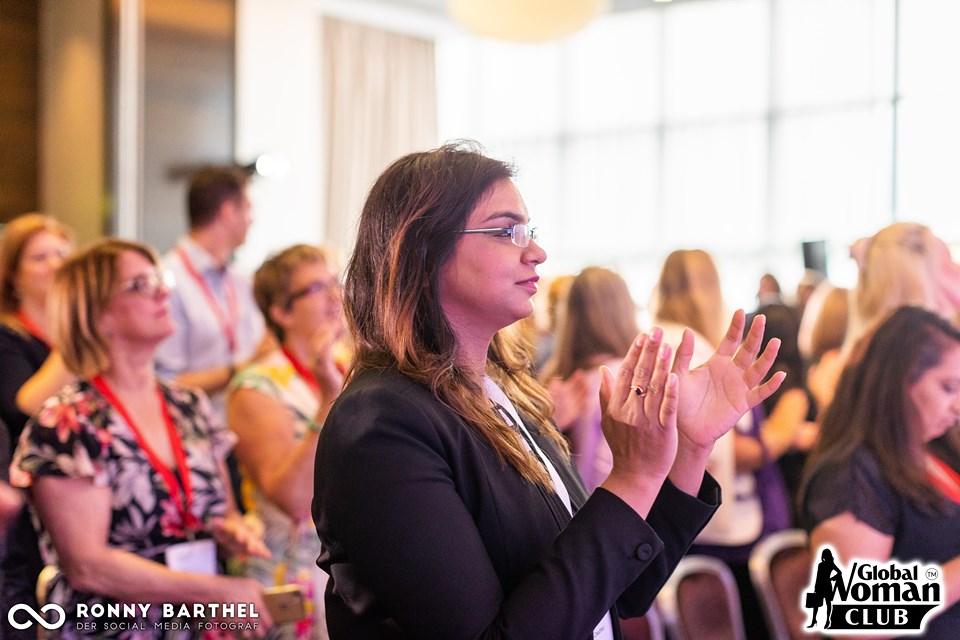 The summit was packed with two full days of inspirational and educational speeches from visionaries, women and men who have contributed to our society in different fields, including Kim Kiyosaki , who energized the audience when she shared her story about how she started her career as an employee of a business magazine in Honolulu, Hawaii. She spoke about getting the chance to get used to the idea of business ownership, investments and being your own boss; Elena Cardone, who shared the story of her journey from Hollywood to self development and speaking; Linda Rama, an economist and the wife of the Prime Minister of Albania, who spoke about female empowerment and what it means to be a Global Woman and Anita Haradinaj, journalist and wife of the Prime Minister of Kosovo who talked about women making history. She talked about how, in her country, women are demanding changes and are grappling with inclusion and intersectionality. The future for women is going to get brighter and brighter. 
There were panels on a range of topics such as how media can inspire female empowerment, global leadership, building an international business, the challenges of entrepreneurs etc. The speakers shared their journeys, stories and their tips on how to find your mission, make it clear, and boosting your drive to expand it and make it global.
The journalist panel discussed how female entrepreneurs can become a bigger presence in the media in order to create more impact with their work and attract more attention to what they do. Journalists from BBC shared tips gained from their extensive experience in counselling businesses and captains of industry on media, communication strategies and campaigns. Global Woman founder Mirela Sula and he pioneers Connie-Lee Bennett, Ellen Bjerkehag and Giovana Vega spearheaded a discussion on how women need to use their mind to become powerful and confident, how they can think big and go global. 
A gala dinner recognized the winners of the Global Woman Inspirational Awards; ten awards for the national finalists from each country and ten surprise awards to high-achieving individuals who have contributed to the world and the society, and who have encouraged positive changes.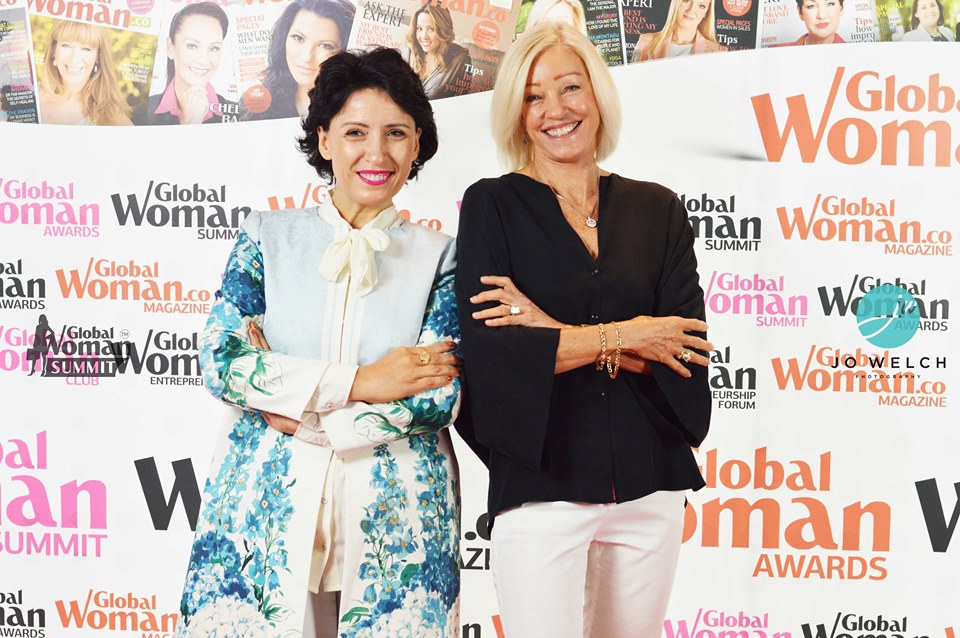 A challenging topic of this summit that gave much food for thought was "how do we overcome gender issues and social changes?". All the speakers spoke loudly, and their message was clear: now is the time for women to close the gender gap. Overall, the summit pointed out that it's time for the "New Paradigm approach", where men and women work together in a climate of mutual support and cooperation to put an end to unacceptable behaviour.
The summit provided an opportunity for women to connect with and learn from other ambitious, empowered women and men in order to progress the cause of women's empowerment. 
All the attendees gave praise to Global Woman as a movement and said that it has brought change to the lives of thousands of women.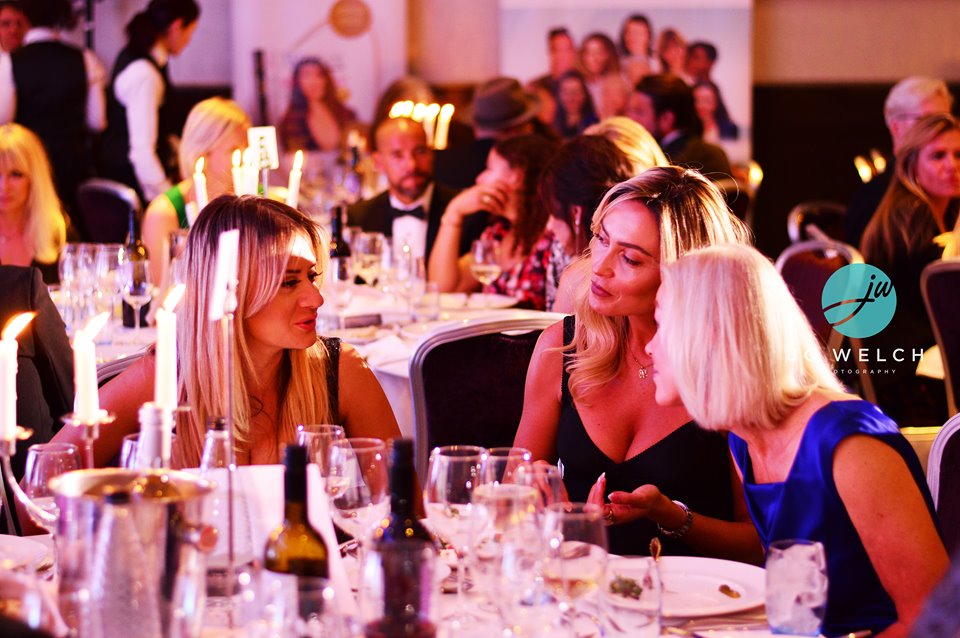 When asked to describe their experiences at the summit, attendees spoke about being inspired, and empowered. Each presenter was met with enthusiasm and encouragement.
Many speakers used their presentation time to thank Mirela Sula for creating Global Woman and providing a platform and a support group in which these women could empower themselves and therefore empower others. 
The attendees realized how important it was for them to be in a room where they could meet people from all around the world. They made so many connections, and went back home motivated, energized and inspired. 
A MasterMind Class with Mirela Sula, Veronica Tan – the co Founder of Success Resources – and Kim Kiyosaki of Rich Woman was held on the 15th and 16th of July. It was relevant for all who want to find ways to better inform, impact, inspire and influence others. It was the best place to get a financial education as well. The primary goal of the event was to inspire the attending women and to give the message across that everyone has the strength and power to build their own business and become successful.
As a finale to the Global Woman Summit weekend, the London Club hosted their largest breakfast meeting to date with over 100 members and non-members from all around the world in attendance. At the breakfast, members had the chance to present themselves, share their stories and speak about their businesses. 
The Global Woman Summit 2019 really went beyond expectations, and showed us once again that you only need to give a woman a microphone for her to show us who she is and what she is able to do. That's how Global Woman empower women.
 If you're interested in being a part of next year's Global Woman Summit 2020, Gala Dinner and Award Ceremony, please contact us at pa@globalwomanclub.com or check  Global Woman Summit 2020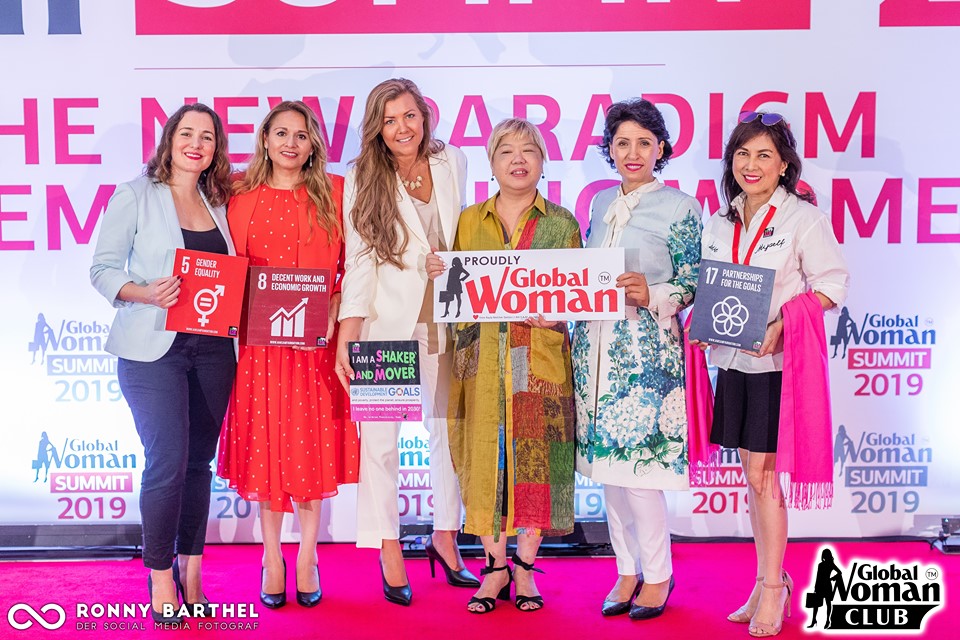 We highly recommend joining the Global Woman Club movement to any woman who would like to remember who she is and who wants to live her dream in her everyday life.
 Global Woman Summit 2019- Winners 
Life time Achiever – Kim Kiyosaki -USA
Global Woman of the Year – Elena Cardone- USA
Phenomenal Global Woman – Linda Rama – Albania
Phenomenal Global Woman  – Anita Haradinaj -Kosovo
Global Woman Celebrity: Marianne Willimason – L.A./USA 
Global Woman Honorary: Noeleene  Heyzer– Singapore 
Global Woman Corporate: Betty Uribe   – L.A/ USA-  
Global Woman Influencer: Alexandra Pascalidou– Sweden
Global Man Award : Arif  Anis- UK
Global Woman Entrepreneur: Hatice Nizam- Germany 
Global Woman Inspirational: Rayla Melchor Santos – USA
Global Woman Leadership: Daniela Palade -Teodorescu – Romania 
Global Woman Aspirational: Veronica Cretu – Austria 
Global Woman Club– Director of the Year – Giovana Vega –  The Netherlands 
Global Woman Club – The best performer of the year – Micaela Passeri – L.A/USA 
Global Man of the Year – Richard Tan –Singapore/UK 
Global Man Supporter – Christian Ils- USA 
Outstanding Global Woman Award – Ermonela Jaho – Albania
Human Rights Award – Marie Cosgrove –  USA
Global Woman Achiever – Ishtar Touailat – Sweden
Did you enjoy this article and find it helpful? Why not share it with your social media network below?