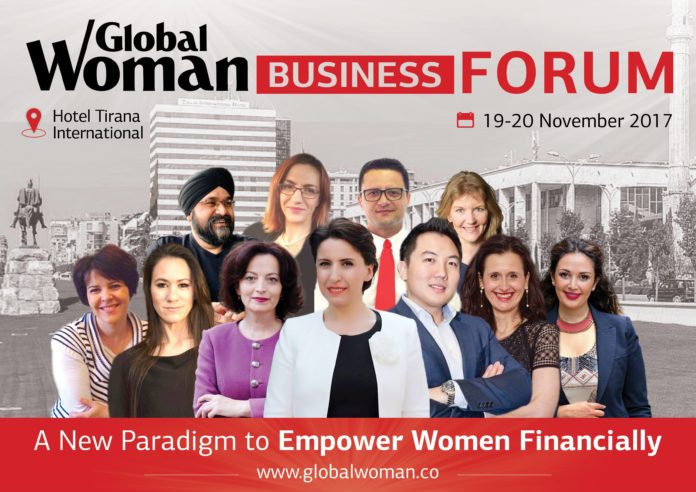 THE GLOBAL WOMAN BUSINESS FORUM TIRANA
Following our successful Global Woman Summit in Tirana Albania, in June 2017 Global Woman proudly presents:
Exciting news to announce: John Lee, co founder of Wealth Dragons and international speaker, is making his first ever visit to Albania especially to speak at this event. http://www.wealthdragons.com/about
This Forum is designed to help you as a woman grow, through having greater confidence and self belief, and to empower yourself through gaining financial freedom to live the life that you want to lead. Global Woman is on a mission to encourage women to come together and play a role in building and empowering themselves to be a leader in business, social enterprises, and their communities. This event will help us all to believe in feminine values that both women and men share, and the need to make this world more equitable, humane and sustainable. We have brought together the most successful speakers and leaders who are redefining the pathways to power — in business, in communities and in the social causes they champion.
The Global Woman Business Forum will inspire, encourage and empower you to achieve greater wealth, health and success, regardless of your background or age, and to take action and take charge of your life. On 19 November you will be given the tools and self-belief to empower you to financial freedom, as well as the courage to create, start or build your own business, or take it to the next level with your established business. The speakers at this event are all entrepreneurs and leaders, who are passionate about their area of expertise and are happy to share quality tips and techniques for your growth and empowerment.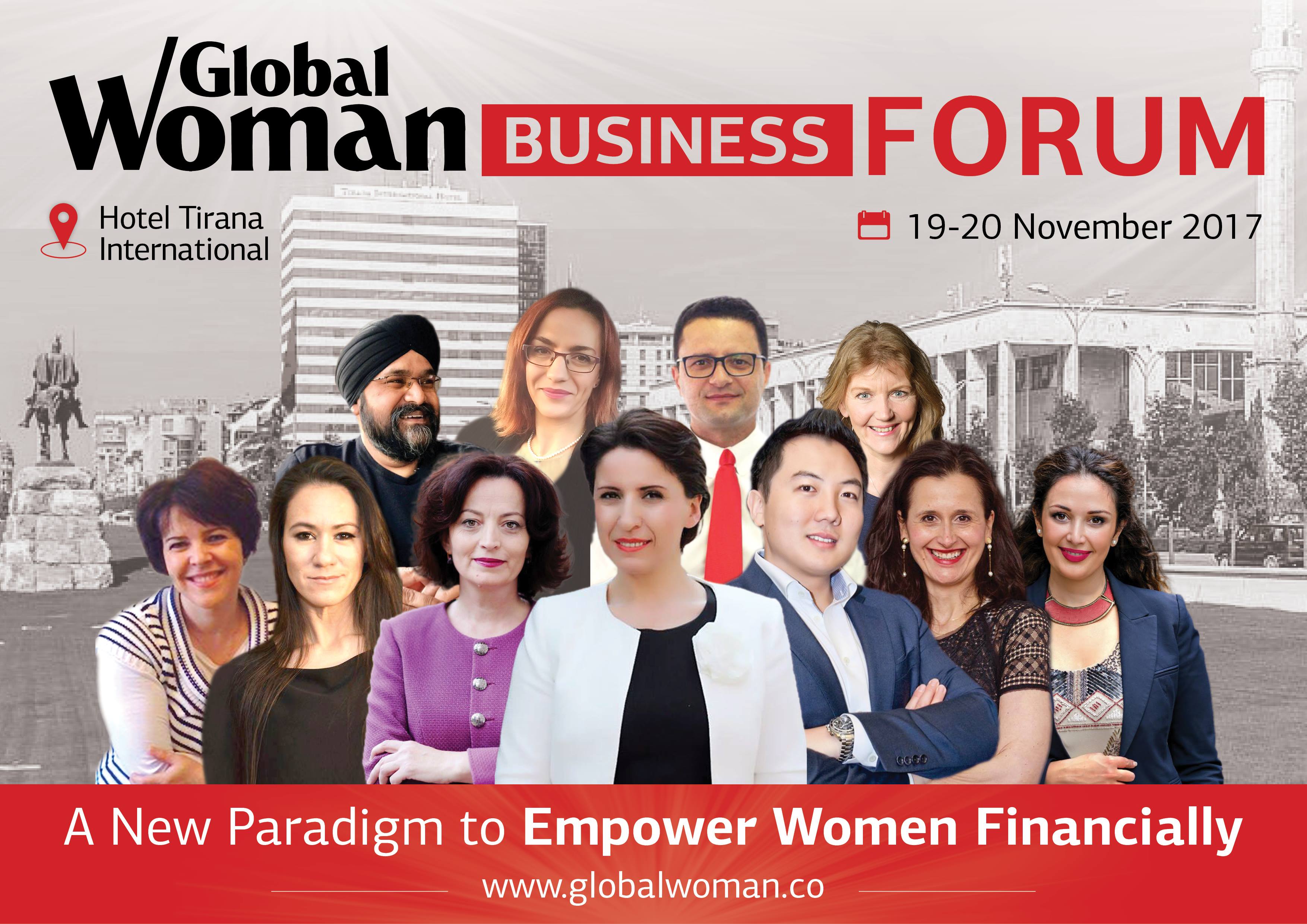 YOU WILL BE EMPOWERED AND MOTIVATED TO ACCELERATE YOUR JOURNEY AND TRANSFORM YOUR LIFE.
What makes a Global Woman event different and so special?
Take a look at the testimonials from attendees of Global Woman Events, the Summit in July and the monthly networking breakfasts. (On our YouTube Channel or globalwoman.co/forum). We are a fast growing professional women's network of like-minded women, connecting and building great collaborations, with a warmth, openness, generosity of spirit and empathy, led and encouraged by the founder, Mirela Sula. The core belief and principle is that we all have talents and the ability, regardless of nationality, religion or where we have come from, but as women in a world still mostly male dominated, we all need the confidence, self belief, knowledge, and the will to succeed to make it happen! This will be an event that is not just sit, listen and learn, but with an opportunity to participate and connect, making long lasting friendships and successful business collaborations, as many will testify.
What to expect from the Global Woman Entreprenuership Forum:
Learn the exact steps you should follow after creating a brilliant business idea.
Discover how you can fund your business even when you don't have any support from your family, banks and public funds.

See how you can convert idle capacity of third parties to Business and cash, if you can execute the basic principles of innovative thinking.
This event will be your compass guarantee to success in the entrepreneurial journey from start-up to scale up to exit.
Set achievable goals for generating income that will pay for your lifestyle desires, provide you financial freedom, and give something back to the world or your community for the greater good.

Be the CEO of your life: Put your plans into action to make it happen.

Use business to change lives for the better – have a mindset to profit with a purpose.

Understand the attributes of a financially successful entrepreneur with a sustainable business model.

Navigate your way through the challenges and pitfalls, and learn how to manage cash-flow.

Successfully acquire funding and ethically make full use of resources at little or no cost that has a mutual benefit.
You will come to the conference as an entrepreneur (or aspirational entrepreneur) with potential and will leave the room as an inspired and innovative entrepreneur ready for focused action.
This is an event that is not to be missed and may be the best one day investment of your life that you have ever made.
Mirela Sula – Founder of Global Woman 
Journalist, trainer and psychologist, Mirela has worked in the media and education for the last 15 years and has speaking experience all around the world. Her background takes in psychology and counselling, journalism, teaching, coaching, women's rights and media training. Mirela is CEO and the editor in chief of Global Woman Magazine and the organiser of Global Woman Summit. She has appeared in in The London Live Show, BBC Radio Women's Hours, Sky TV, Top Channel etc. As part of her Global Woman Company she has created a project called "Phenomenal Global Woman" where ten selected influential women from different corners of the globe travel to Hollywood to be part of a big Conference and also record the "Phenomenal Global Woman Show" for PBS TV in USA.
Mirela is also the Founder of Migrant Woman Platform and the organiser of Migrant Woman Conference and Awards in London, UK. Mirela is an entrepreneur and also studying for a PhD research in Psychology at Regent's University London. Mirela is also author of several bestselling books. Her last self-help book 'Don't Let Your Mind Go' is published in America and Turkey. Winner of many awards such as the "Inspirational Award for Women 2015" for Human Rights, The Best Book of the Year from The Author's Awards in 2016, the "Up- And – Coming Inspirational Influencer" Award from The Best You, in 2017 and International Universum Donna Award from the Universum Academy of Switzerland, 2017 . Mirela has just started a new business for women entrepreneurs called: "The Business Woman Today" an online platform for business-women and aims to reach one million women entrepreneurs. She has created clubs for women in many countries and has helped hundreds of women to unlock their potential, set up their goals and achieve their dreams.
JOHN LEE – CO-FOUNDER OF WEALTH DRAGONS
John Lee is the co-founder and CEO of Wealth Dragons Group PLC. He is also the founder of Wealth Dragons Online which is set to become one of the largest E-learning platforms for business entrepreneurs across the globe. He started investing in property in his early 20s. By the time he was 27, John had achieved his goal of becoming a self-made millionaire. John is the author of the best selling book the Wealth Dragon Way.
He is one of the youngest British born Chinese entrepreneurs to be taking a company to a public offering and has helped thousands of business owners across the globe, grow their businesses. Having gained millions of followers on social media, his mission is now to revolutionise the education system to share his knowledge with others and was soon being invited to speak all around the world on the topics of property investment, digital marketing, business growth and entrepreneurship.
He subsequently gained an international reputation as a world class speaker and has shared stages with Bill Clinton, Alan Sugar, Richard Branson, Jack Welch (ex-CEO of GE) and Randi Zuckerberg. John has been featured in Sunday Times, Huffington Post, Channel News Asia, Fortune Magazine, Edge, The BBC, The Wall Street Journal, and was awarded man of the year in 2017 by Global Women Magazine.
John's success came despite a humble start in life. He was born to Chinese parents who ran a takeaway restaurant in the north of England. All of John's achievements came as the result of endless hard work and unwavering tenacity. John is dedicated to showing others how they have the opportunity to do the same and is continually inspired by watching his students achieve the kind of success they thought they could only ever dream of.
Lidija Markovic Rosati – a co-creator of Momentum Method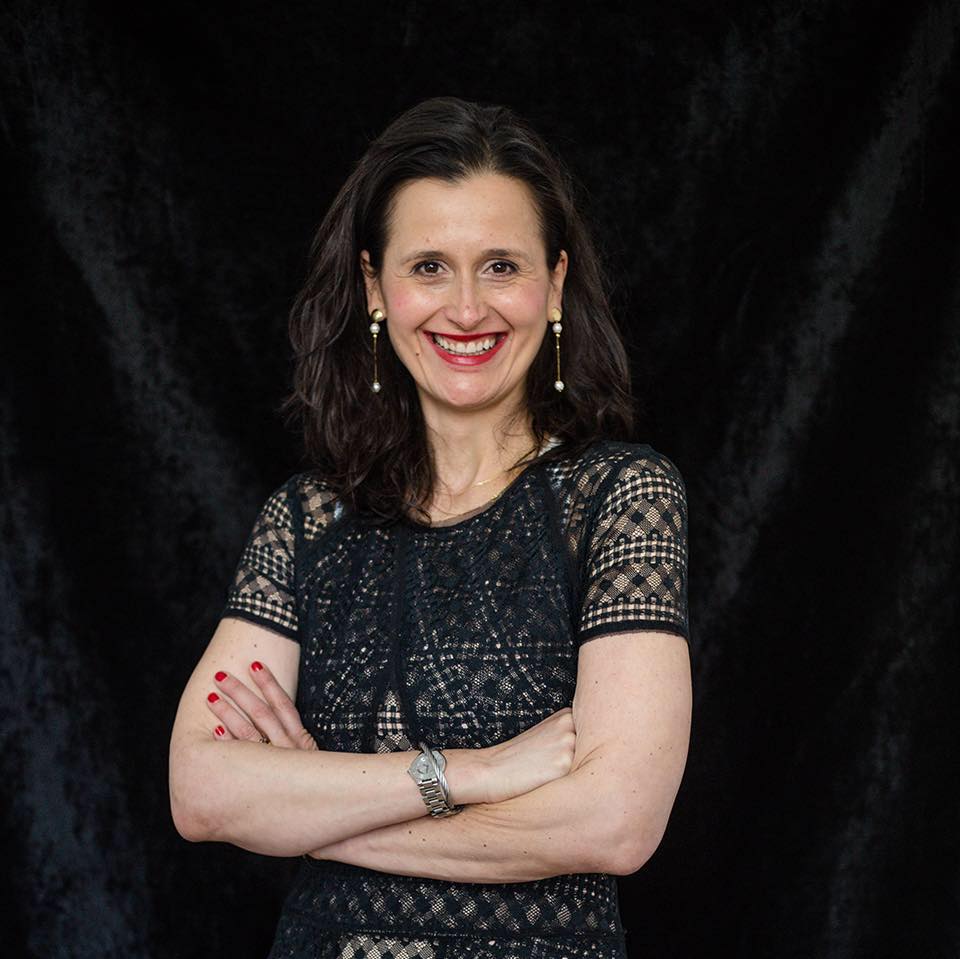 Lidia Rosati left the corporate world to pursue her many passions, that range from travelling the world delivering high level NLP and effective communication trainings, investing in real estate, coaching budding entrepreneurs to take their ideas off the ground, teaching women to value themselves more, helping them build self-confidence and businesses along the way. She is a co-creator of Momentum Method – a set of tools designed for the 21st century living and beyond, and a bestselling author of Gaining While Losing – The Gentle Art of Transformation.
Curious nomad – born in Eastern Europe, lives in Western Europe and works across the globe. The world is her playground. Her biggest breakthrough: Living behind the safe corporate world and courage to embark on the most beautiful adventure called – entrepreneurship with a Soul.
Eglantina Gjermeni – Member of the Albanian Parliament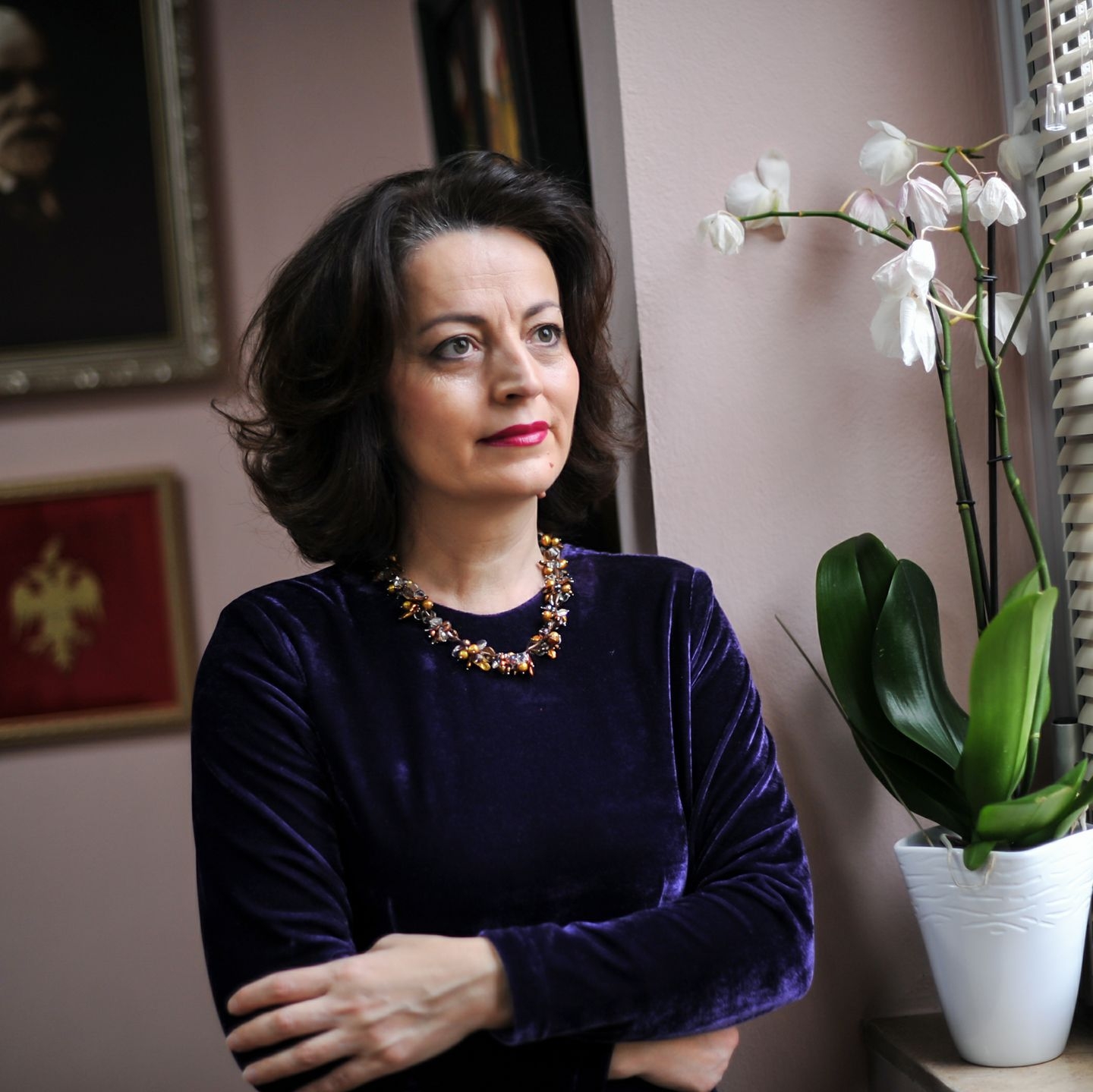 Eglantina Gjermeni was a member of the Cabinet since 2013, when she was sworn in as Minister of Urban Development.  
In 2015 she received the Title "Associated Professor" from the Department of Social Work, Faculty of Social Science, University of Tirana, Albania. She graduated from the Faculty of History and Philology in 1990. Always fascinated on social issues, she pursued her further academic career in Grand Valley State University, Michigan, USA in 1998 where she received her Master's in Social Work. In 2005 Mrs. Gjermeni received her Ph.D. in Social Work.  She worked as a full time Professor at the Faculty of Social Work where she taught Integration of Gender in Media, Supervision in Social Work, Gender and Social Work, Contemporary Issues in Social Work from 1995 until 2008 and as a part time Lecturer in the same Faculty from 2009 until September of 2013.
In 2009, Eglantina Gjermeni was elected Member of the 18th Legislature of the Assembly of the Republic of Albania, representing the Socialist Party. During her first mandate as a Member of Parliament she was member of the Health and Social Affairs Committee. She was re-elected as Member of Parliament in the 19th Legislation after the general elections held in 2013. In 2011, Ms. Gjermeni was elected Member of the Chairmanship of the Socialist Party.  From 1999 until 2009 she directed the Gender Alliance Center for Development a nongovernmental organization mainly focused on gender equality and advocacy on gender issues.
Fully dedicated in social research Eglantina Gjermeni is author and co – author of numerous articles, studies and publications addressing social issues, mainstreaming gender issues in policy making and women empowerment as concepts strongly related to the social, economic and political development of the country.
Did you enjoy this article and find it helpful? Why not share it with your social media network below?