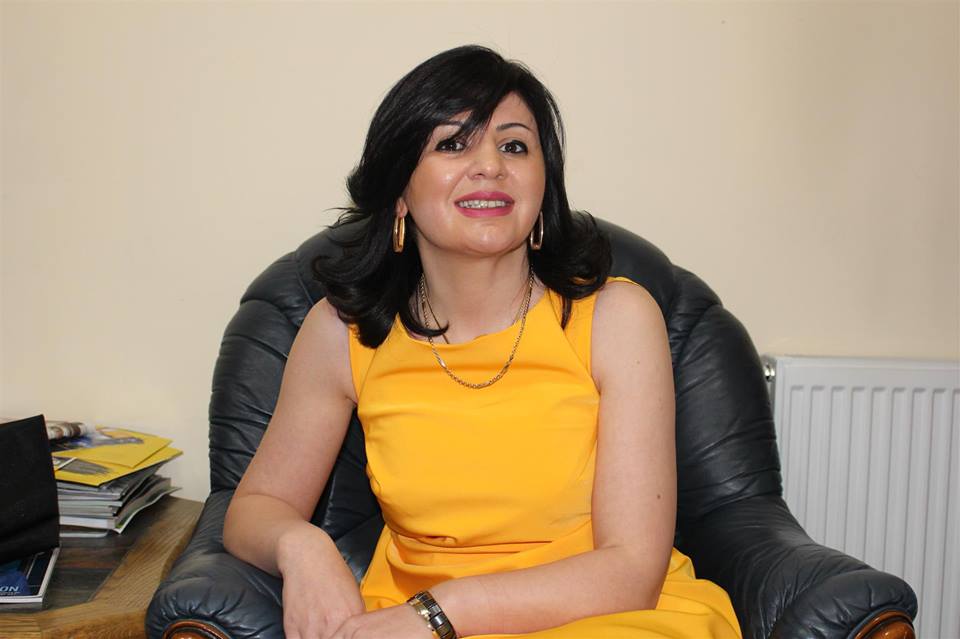 Ekaterine Maisuradze- I believe in the power of Georgian women and Georgia
Ekaterine Maisuradze
I believe in the power of Georgian women and Georgia
By Fati Gorezi 
As the CEO of International Relations Centre and the director of Global Education Institute for the last ten years, Ekaterine Maisuradze has been successfully managing the companies, and challenging all staff members to grow personally and professionally. She brings with her more than ten years of experience in medicine, education and tourism. Ekaterine is actively involved in doing business that contributes to expand economic prosperity and opportunity. Union of Business ladies is mentored by her, who has achieved commendable fame as a successful entrepreneur in Georgia and internationally.
How do you remember your early life?
I remember my early life as quite complicated and full of obstacles. During the period I immersed in business, "women in business" was a completely new trend and lots of people didn't wish to see me among successful business individuals. Many of them didn't support the future development of my career, therefore, my mission and purpose were not easy tasks to accomplish at all. Lots of effort was carried out by me in order to achieve my goals, find my niche in the business sector and stand for my invaluable principles. However, overcoming those challenges were needed to gain experience and enough knowledge for the following success.
How do the big ideas come true in your business?
[rml_read_more]
I am a president of Union of Business Ladies (UBL), which aims to create connections, grow networking, give more opportunities for women, highlight their interests and needs in business and support their promotion and growth in the world of business. Union of Business Ladies offers an outstanding platform and ongoing opportunities to share expertise and experiences for choosing the best way to achieve success in business. Union of Business Ladies aims to encourage, motivate and support businesswomen to cope with the challenges of doing business, and make the process a lot more fun and exciting.  I need to mention that UBL is an official representative of the BPW Affiliate Club, which is a great honour and responsibility for us.
As for the idea of establishing UBL, I'm a woman myself and always understood the problems women have to face in the world, where men are in the majority and the tendency of their dominance in the power. I always wished to establish an organisation for women in order to make them feel beneficial and key role players in the business field, and give them motivation for evolving. Failure doesn't mean to lose faith and so, my motto is Never Give Up! I believed I was entitled to an outstanding mission in terms of assisting women entrepreneurs. Luckily, I gathered Georgian and foreign women around the idea and, consequently, founded UBL.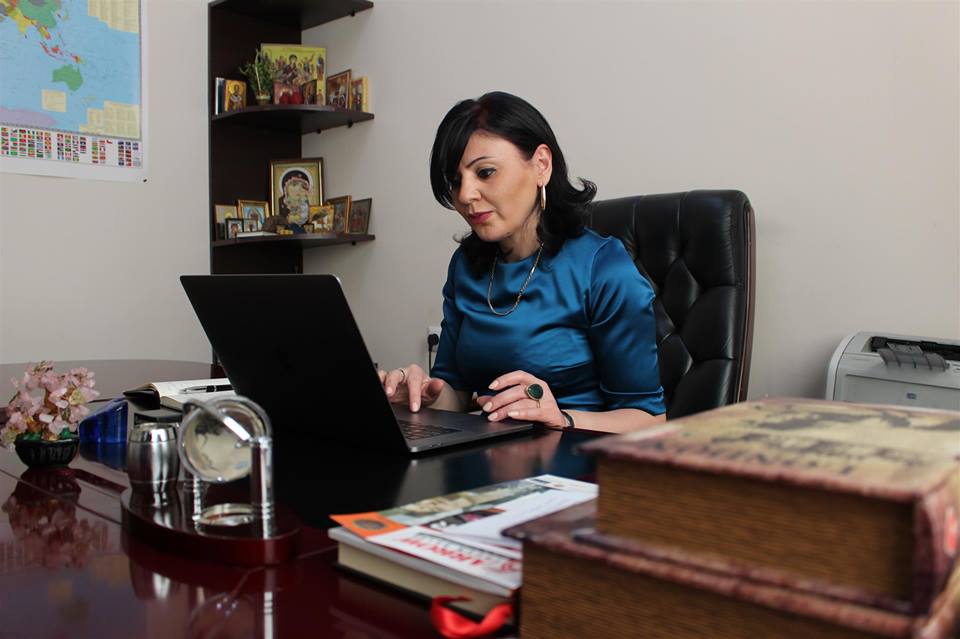 What were the challenges of establishing a brand?
Establishing UBL was not an easy task at all and we faced a few tremendous challenges. Firstly, we had to specify the definition of the company as these types of organisations are mainly concerned about females suffering from domestic violence and helping them to overcome the stress. However, we wished to divert the mission more into the women empowerment than the feministic issues. Identifying the themes to cover our purpose was exactly the basic challenge. Nevertheless, we, women, stood together and found the way to make our organisation and brand successful as well as efficient.
As a woman, how do you remember your first steps as a business owner?
My first steps as a business owner were quite hard and full of unpredictable circumstances. To begin with, I was born in an era where women had no choice of profession and had to follow a set of rules. When I was studying medicine and had a dream to become a doctor, the political situation drastically changed in my country. Georgia became an independent and democratic country, therefore, there was a huge demand for business development, entrepreneurs and smart people. I had no other option but to proceed in a different direction and find myself among business individuals.
Everything started more than a decade ago when I entered into the field of Education, and gradually established my own company called International Relations Centre. I studied a lot about business and gained enough knowledge and experience to have something to share with women like me. Nowadays, while working with women entrepreneurs and startups, I see myself as I used to be a few years back and encourage women to move forward and pursue their desires and ambitions.  
In your opinion, what is 'Women Empowerment'? Is this about gender equality? Or is it more than that?
From my point of view, "Women Empowerment" is a lot more than just gender equality. It is all about powerful women running the modern world and performing various tasks while being a mother, wife, entrepreneur and a true friend.
As Mr. Jack Ma once mentioned in his speech: "If you want your company to operate with wisdom and care, then women are the best". I completely agree with him and share his opinion. Women can be quite flexible, adaptable and goal-oriented in any business. For me, women empowerment is not just the voice of women that we listen to and follow, but the beauty of skills to do the business efficiently and correct evaluation of any task or process.
What would you say are the key elements for starting and running a successful business?
The hidden secrets behind starting and running every successful business are quality maintenance and goal-oriented teamwork. If you wish to have a well-established business, you should have not only professionals on your team but gather people with the same purpose, spirit and dedicated workstyle. I believe that any business owner ought to consider their staff as a family and approach the work with much care and do their best to maintain the quality and trust of customers.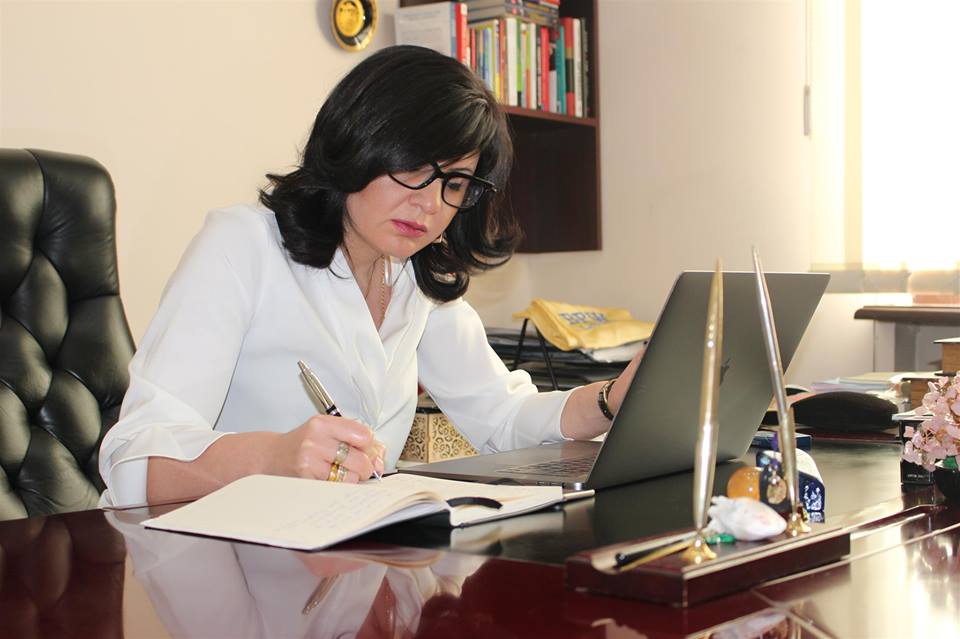 What is it that motivates and drives you in everyday life?
To be frank, I was brought up by challenges and experiences, so I never feel afraid of innovations and opportunities coming, and try to keep pace with the times. Being a mother and a business lady simultaneously motivates me and drives towards the success. The biggest happiness in my life is to see women like me rising from behind the scenes and growing into young entrepreneurs. I love to see the fruits of my hard and dedicated work. I feel confident when people praise me for my boldness and encouragement.
I am satisfied only when assisting women in building strong networking and finding their ways. I am more than glad to see my colleagues and staff working together for the betterment of our organisation while never compromising priorities. The constant condition of being astonished by professionalism and determination are two things driving and motivating me.
What plans do you have for the future? How do you see your business developing in the next few years?
I assume every business owner has some plans for the future. Undoubtedly, I have certain goals to follow, however, sometimes I prefer spontaneous decisions, but of course, at the right moment. When everything is predictable, life becomes boring. I'm working on expanding my business and to engage more women in UBL. I also established the Georgia and Asia-Africa Chamber of Commerce, which supports developing business between my country and the countries of Asia and Africa. I believe not only in the power of Georgian Women but in Georgia as a potentially successful country for further flourishing and economic development. It is the land of limitless possibilities and investment opportunities.
It is the reason for organising the Global Business and Investment Forum, which has already become an annual event for Georgian as well as foreign business individuals and various organizations. We host all the prominent speakers and successful entrepreneurs from all around the globe and invite honourable guests for them to get to know Georgia and its capacities. In a few years, I see myself, together with the affluent women in the field of business in Georgia, and hope to meet new interesting entrepreneurs and build prospective business relations with them. New challenges together with new opportunities are still ahead.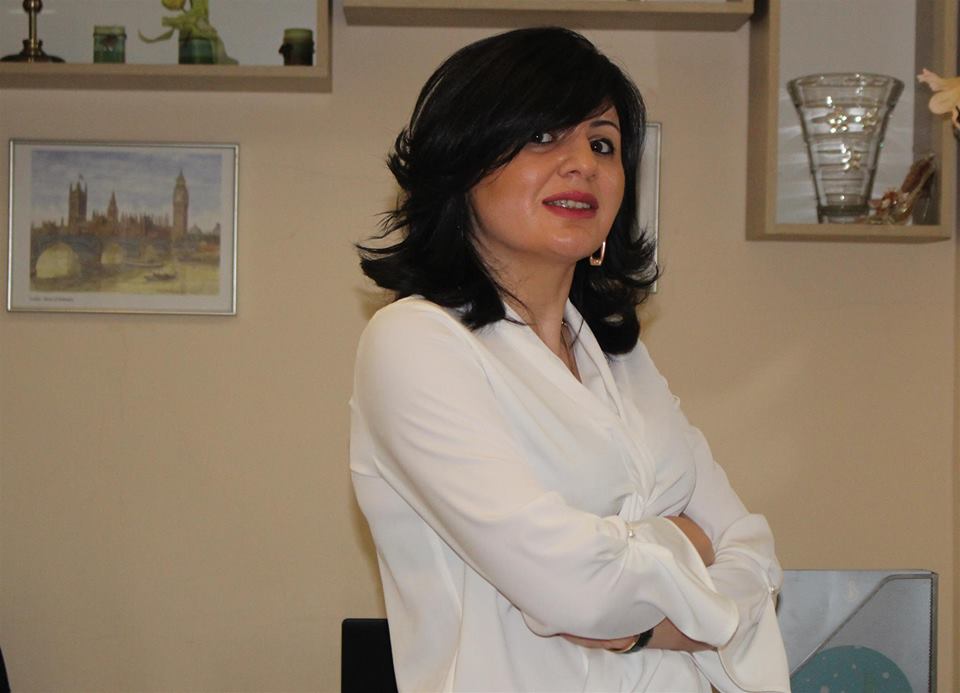 How would you describe your lifestyle?
My lifestyle is a pure combination of business personality and a family woman. There are times when I surprise myself at how instantly I am able to change and adapt according to the environment. In the mornings and evenings, I am a mother and a wife in the family, whilst during the day, you can find me at different events or attending meetings. I usually go on business trips abroad to attend various forums and promote my country and its potential, engage international women in our organisation and build up prospective networking.
It means that I feel a great responsibility in terms of representing my country, and for this purpose, I carefully plan my each and every trip or look at the events and strive to maintain an image for Georgia of being a respectful and unforgettable country.
However, I always try to be involved in my children's life and raising them as much as possible. I never miss a chance to hang out with them and take them to different places during the weekend, and spend time with my family, as I believe that the greatest investment in life is to contribute immensely to our offspring so that every new generation can be far better than the previous one and can have more promising opportunities to thrive and achieve success.  
Did you enjoy this article and find it helpful? Why not share it with your social media network below?