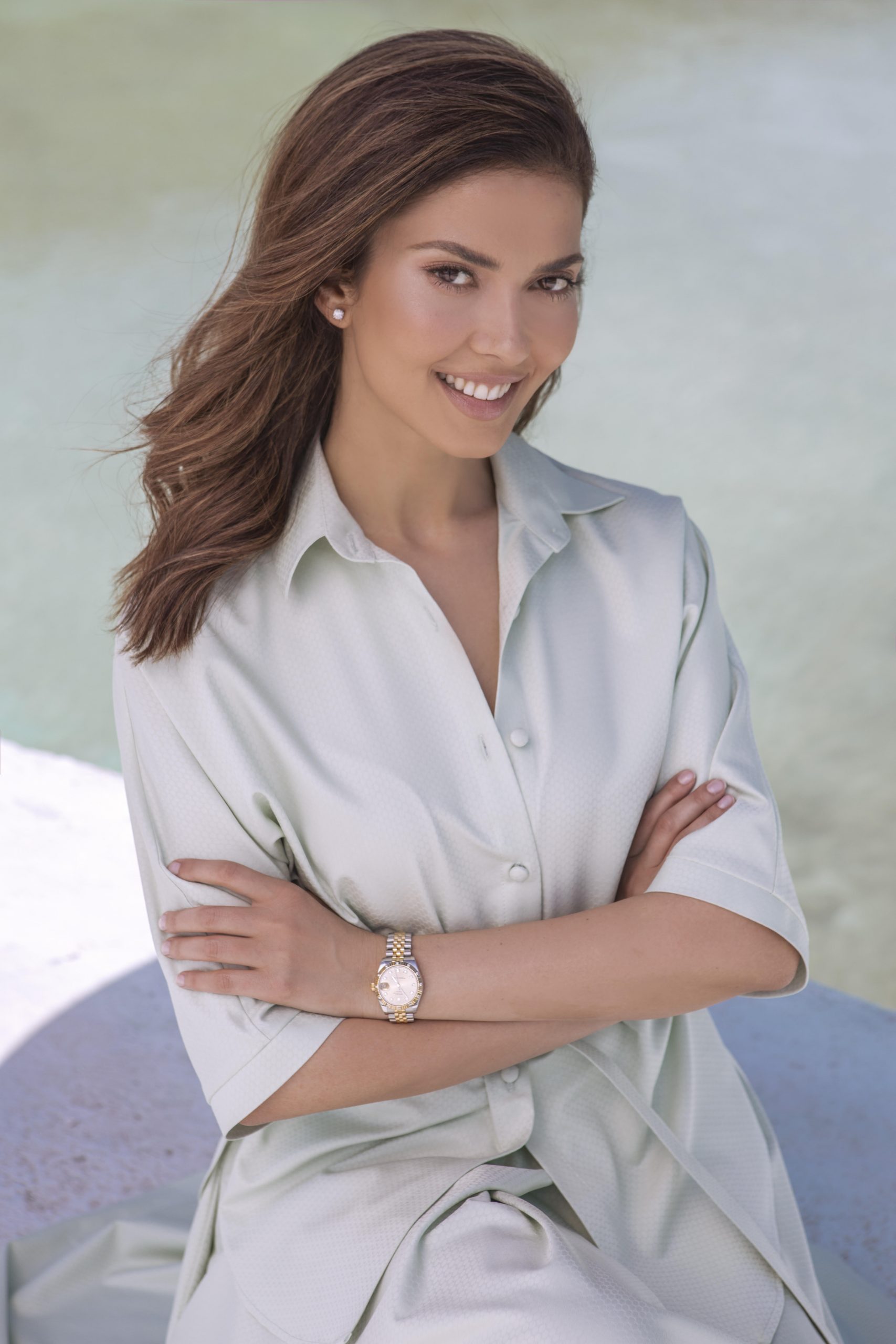 Desire Beauty, Embrace Authenticity
Agnesa Vuthaj – Desire Beauty, Embrace Authenticity
By Anna Gozi
Agnesa Vuthaj is a beauty queen, model, businesswoman, fashion designer, TV host and producer, as well as occasional actress well-known in Kosovo and beyond. After her successful establishment in the European and International trends and initiatives, she now devotes a great deal of her own time to help develop young models and supporting women entrepreneurs. She has led and organised numerous philanthropic initiatives.  
Agnesa has worked and paid attention into developing a global career and has been proactively engaged in various projects and activities in the United States, Europe and Asia. She initially became internationally known after successfully representing Albania in Miss World 2004 in China and Miss Universe 2005 in Thailand.
[rml_read_more]
She has produced the globally famous the Miss Kosova Beauty Pageant for more than a decade, on her own and without much support from the outside. 
Following her decade-long successful international career, in cooperation with the Italian and the US artists and businesspersons, Agnesa launched her own line of fashion accessories with handmade bags, shoes and bracelets. Her elegant and creative approaches have transformed her into one of the most desired new designers in Europe and USA. She aims to extend this initiative and share this experience in the Asian market as well.
How would you describe the journey since you were crowned  Miss Albania 2004?
My beauty pageant journey has been an incredible one. Representing Albania for Miss World 2004 and Miss Universe 2005 has been a life changing experience for me and for the people around me. The crown opened new doors and opportunities for me and for the people around me. 
Is the journey turning out to be what you were expecting?
As I started my journey at a very young age, it's not that I had expectations or that I had a plan of how my life will be in 10 or 15 years; all I did was taking this opportunity as huge blessing and working hard to give my best to make proud the people who have trusted on me and supported me. I did everything step by step, I explored roads not walked before and I am happy and fulfilled now. As I look back, I can proudly say, I made the right choices in life and the hard work was worth it.
What does it feel like to be a beauty queen and wear the crown?
For me, being a Beauty Queen was a privilege and a huge responsibility. I wanted to be a role model and I have been working very hard, since day one, and I continue every day to present the values of the Albanian girls and women in my country and world wide. Wearing a crown for me is a mission to make a change.
How has becoming a beauty queen changed your life?
When I started my beauty pageant journey I was only 17 years old, a girl with lot of ambitions, but less opportunities. When I joined Miss Kosovo on 2003 I really didn't have the idea what I will be doing, it was a new experience for me and for everyone I knew back then. I really didn't have a plan, all I had was the desire to do something new and different, as at that time, after the war in Kosovo, in a small town where I grow up, there were not many other activities going on at school.
Then, everything changed. I became a well known celebrity, featuring in numerous TV shows, photo shootings, charity work… my life made a 360 degree turn overnight.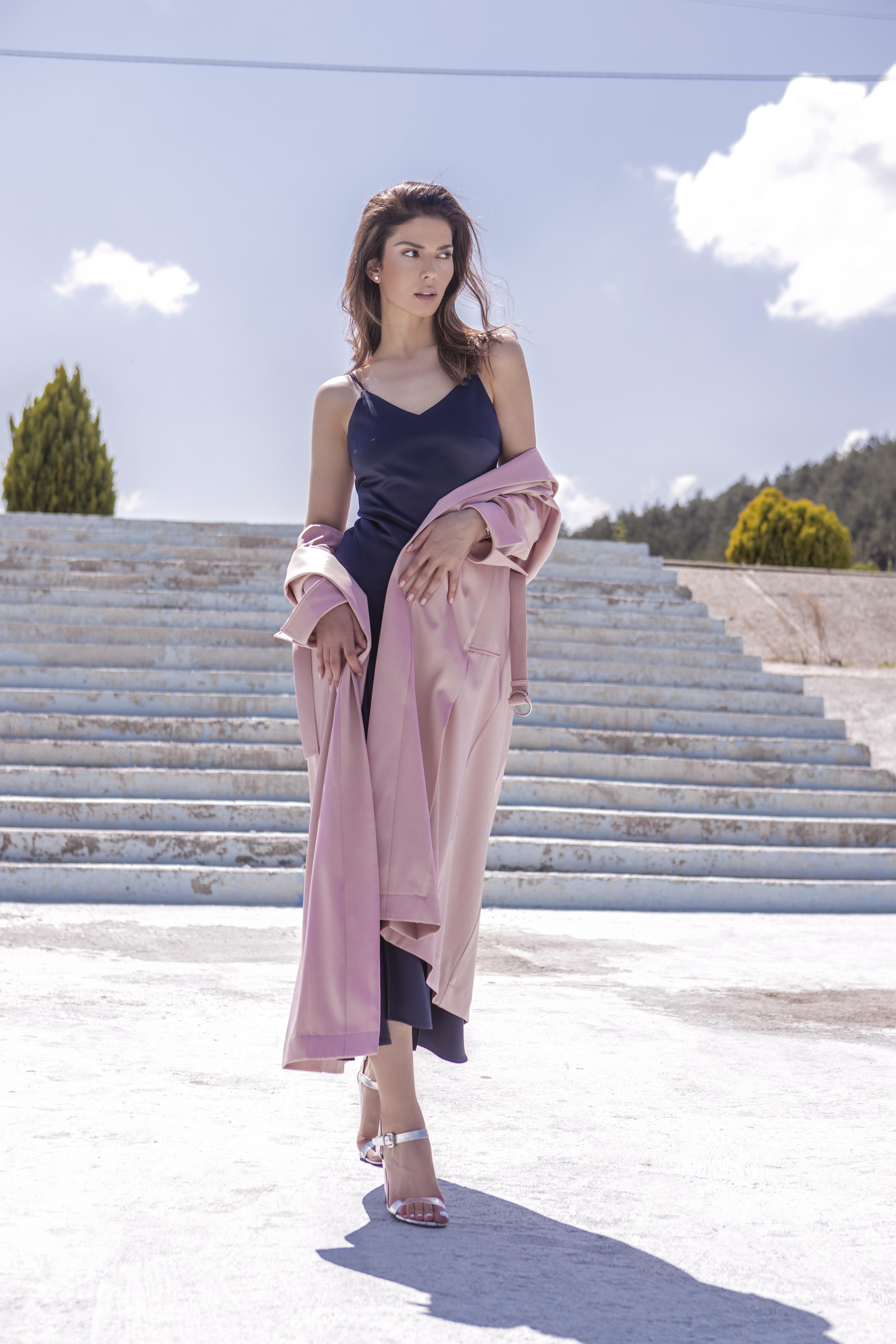 Is there anyone in particular who encouraged you to join Miss Albania 2004 pageant, who you would credit to have kickstarted your success thus far?
Joining Miss Albania, while wearing the Miss Kosovo crown, was a big challenge for me. Everyone was telling me I was doing a mistake, underestimating the Kosovo Crown, but I knew what I wanted: I wanted to participate for Miss World and Miss Universe, which was impossible for a Kosovo Miss at the time. So I took the risk; I joined Miss Albania Pageant and I won. I am the only Albanian Beauty Queen to hold both the Kosovo and Albania crown. 
Who has the greatest influencer in your life?
-My sister, Sokolesha, she has been my biggest support since day one, and even today I consult with her about all my ideas and actions, professional or personal. She's one my greatest blessings.
You wear many hats: you are beauty queen, model, businesswoman, fashion designer, TV host and producer as well as occasional actress. How can you describe all these aspects of your career?
Each of them is beautiful, different, and challenging. During the last decade I have tried myself in different fields, but now I am more focused in business. 
Tell us about how you got started in business and where you find your motivation?
 I believe I have an entrepreneurial spirit, the desire to seek out for change and innovation is my motivation. I enjoy challenges and new experiences. 
One of the reasons I started my own fashion brand with handbags and shoes, was because there wasn't any Albanian accessories brand.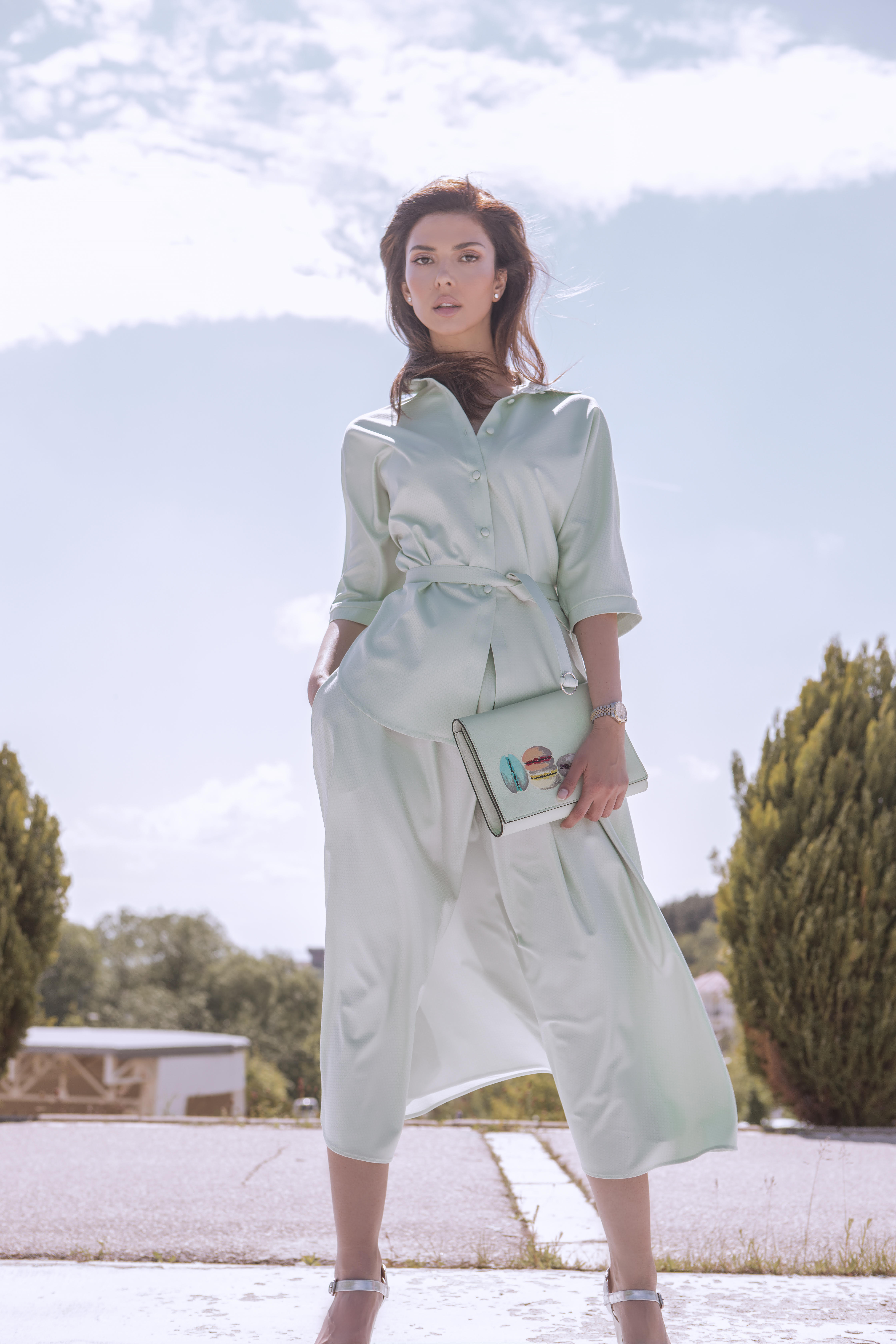 What kind of projects are you involved in right now?
Besides my fashion line of accessories, I'm representing a global group which is present in Albania and Kosovo, and we are planning to bring a big change in the economies of both countries. 
You seem to have collected knowledge and experience in various fields. With that in mind, what key message would you offer to our audience?
– One of the mantras I live by is: Make your life a story worth reading. I believe everyone should discover their mission and organise their life and activities in function of their mission.
What are the five things that a female entrepreneur should focus on?
 Five essential things that I focus on and all female entrepreneurs should keep in mind are:
Networking matters now more than ever.

Setting emotion-based goals helps me know better what is fulfilling.

Set up your space – even if you work from home, create a beautiful office space.

Embrace the power of the feminine.

Accept that we all make mistakes.                                                                                                                                                                                                       
How do you see the role of women in business now and in the future?
 Women's role is very important in business, now and always! 
Even though we live in a technology-driven world, it's still a human world and relationships still matter. This is where women shine. As we look to the future, we're going to see the number of female business leaders growing even more because we need the balance. We need the creativity. We need men and women working and leading together in business and in government.
The number one certainty is that the future is all about relationships.
What kind of legacy do you want to leave behind?
 I want to be remembered as an inspiring woman who brought happiness to everyone I've met and beyond.
You are Albanian by origin. What can you tell us about Kosovar Albanian women? What are the main challenges that women face in your country? How is the situation for women there? Do women feel safe to do business and be independent?
The main challenge as a women in business in Kosovo I believe is being a woman, and if you are a beautiful woman, there are even more challenges. People don't take you seriously; you have to work very hard to prove that you are worth the work you are doing, while being a man you just do it and everyone applauses you.
There are lot of politics and programs to support women in business in Kosovo, but what is more necessary to change is the patriarchal mindset.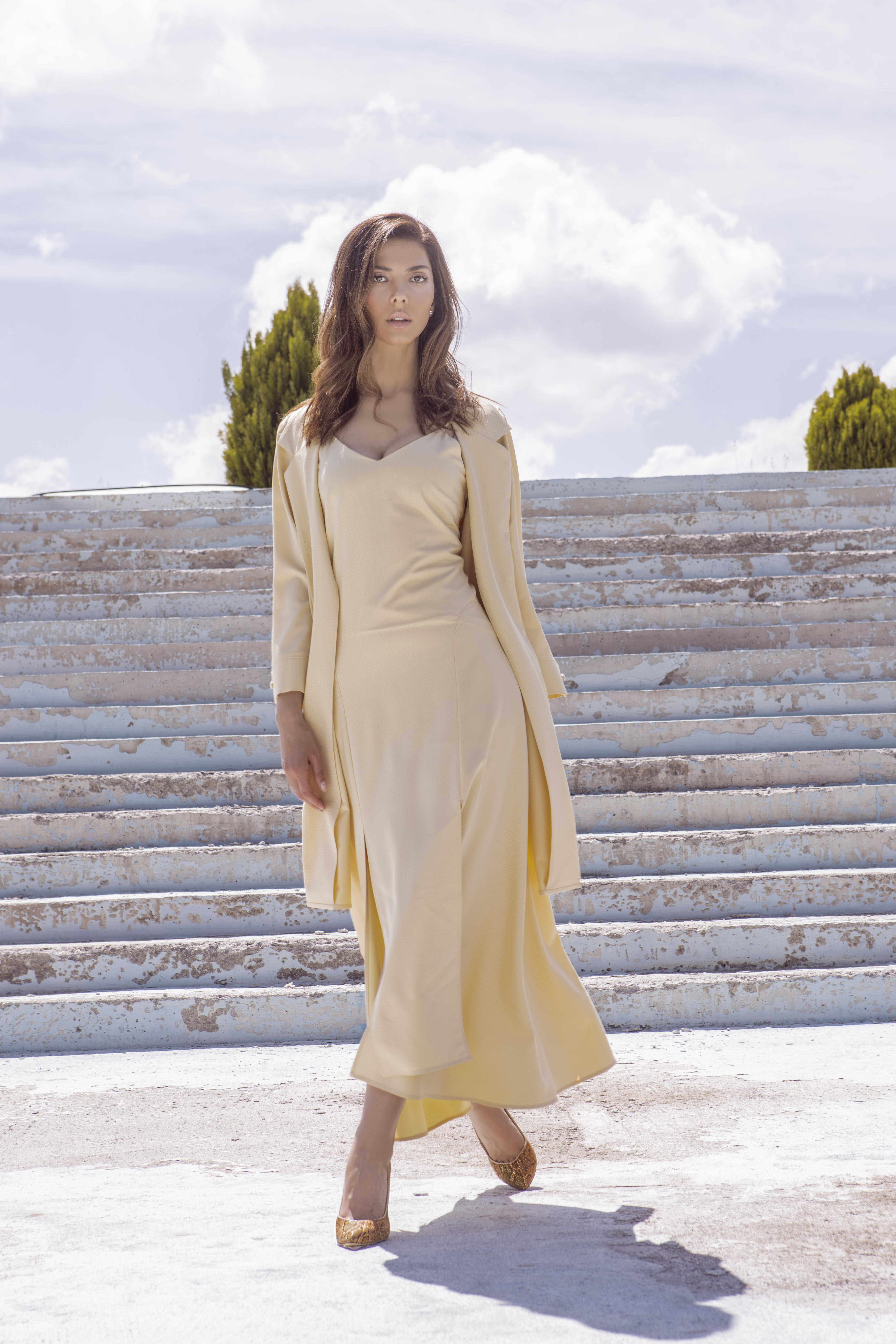 You are very passionate about women's empowerment. How are you contributing to this?
I have always been very grateful for the opportunities I got in life, that's why I have the urge to do everything I can to empower women. I produced the Miss Kosovo Pageant for 10 years and gave lot of opportunities to hundred of girls, donated 10 scholarships every year, helped Kosovo to be represented at Miss Universe and Miss Earth. Now I do business mentoring; I create platforms for women to succeed, I constantly support those less fortunate by creating work possibilities for them. I do contribute continuously, because I feel this is my mission and I love doing it. 
What does the future hold for you?
I am at a period in my life where I am focused in business more than ever before. I have lot of ideas and projects to implement which are going to make a huge change in my country and globally. 
Did you enjoy this article and find it helpful? Why not share it with your social media network below?