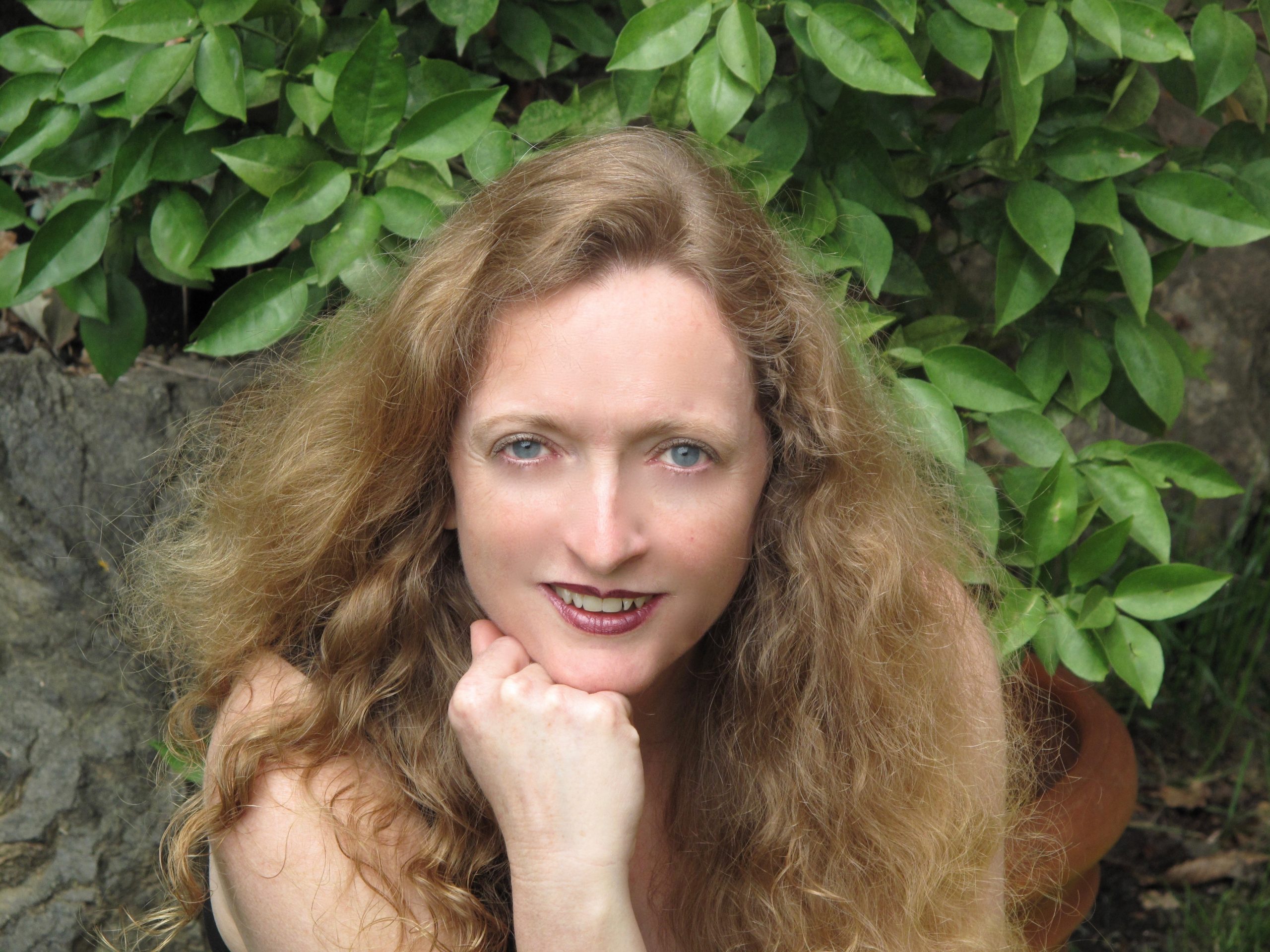 How Damanhur transformed my life forever
Betsy Pool

How Damanhur transformed my life forever
By Lena Zechner
Five years ago Betsy Pool decided to follow her heart and implemented what others would only have dreamt of doing. Leaving the buzzing life of Los Angeles, and her husband, behind she went off to experience a completely new lifestyle in Damanhur, a community of around 600 residents in a mountain valley in Northern Italy. With each passing day she realised she had finally discovered her ultimate "dream world".
Originally being a true urban soul who has previously lived in some of the world's biggest cities, Betsy now shares her story about her vibrant every-day life in Damanhur with us. She provides us an insight into the community's principles as well as the experience of living in a big collective family with twenty members.
Adventurous as she is, Betsy still gets to travel around the globe in connection with her established "Institute for the Mythology of Humanity" to spread the word and share her message. The following interview gives a valuable insight into her life story as a successful mother, business leader and inspirational woman.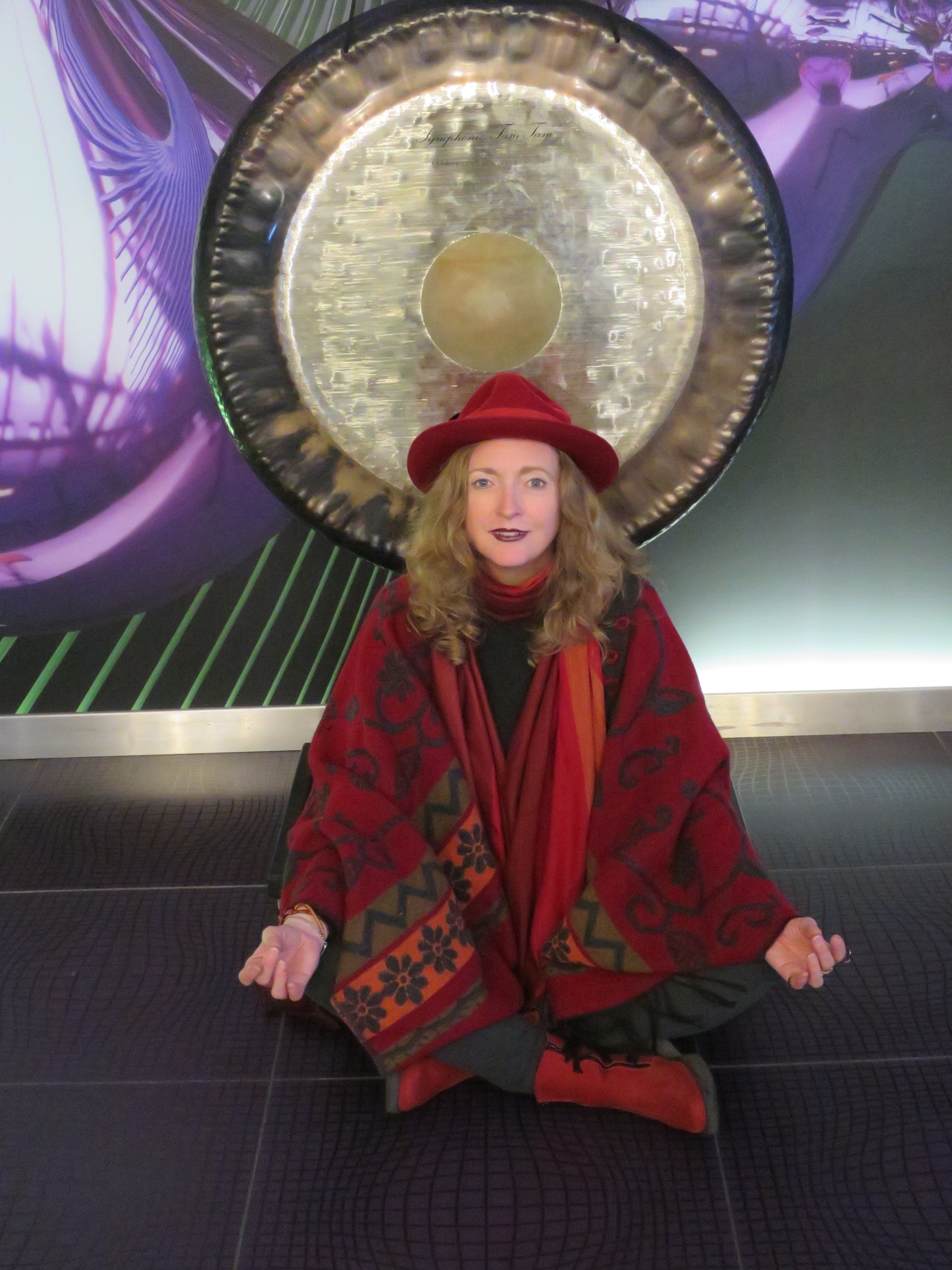 Leaving your home and known surroundings behind to move to Damanhur must have been a big challenge for you. Can you tell us a little bit about this experience?
Sometimes in our lives, we are confronted with what I have come to think of as a "choice-less choice." This happens when a profound voice deep within speaks with urgency and you know there is something you must do. You can, of course, choose to ignore this voice; but this type of voice is not easily silenced. Listening to it, ultimately, means following your heart.
In 2009 I followed my heart after just such a calling and dramatically changed my life – and the lives of my family – when I led our decision to move from Los Angeles to half-way across the world to invest in the ongoing creation of an alternative and more sustainable society; The spiritual eco-community of Damanhur in Northern Italy.
The decision to come here was not rational, pragmatic, or in any way easy, but it felt like the answer to a calling. I arrived in Damanhur with our six year old daughter for the first time in 2007 just four days after I had first learned about the existence of the Damanhur Community. My husband was working and couldn't come with us at this point but he also sensed this discovery of a place called Damanhur was significant. Even our young daughter said, "Papa, I think it is important that we go to this place right away. Mommy has been online for three days straight looking at it and sometimes the things you see online are not so good when you get there in person. I don't want mommy to be disappointed." So we came, arriving on her sixth birthday.
On arrival, it was immediately clear to us that the Community was engaged in very important work. It also felt absolutely impenetrable. People were friendly but very busy and with the Italian/English language barrier it was not easy to connect. I decided our spontaneous exploration had been a folly and made plans to leave early. Then the 'Damanhurians' as they are called started to approach me asking why we were shortening our visit. I had not actually told anyone yet that we were leaving early. Yet, in a Community of 600 like-minded people, a para-telepathic field develops, and people 'just knew'.
It was at this point that I had my first 'magical experience' in Damanhur. I began to meet people whom I recognised. After brief confusion, in which I sorted out that we did not know one another from past work or travels (many were Italians who had never been out of the area), I suddenly realized that these were all people who had populated my 'dream-world' for years – and that is the only way I can explain it. Even more extraordinary, the recognition was mutual and extended well beyond a surface knowing. It was almost like "love at first sight" but within a group.
Our family went through a two year immigration approval process and my husband left a well-paid corporate position in the US and I left a successful media career.
This remarkable realisation launched me on a difficult but determined journey: Our family went through a two year immigration approval process and my husband left a well-paid corporate position in the US and I left a successful media career. Basically we walked away from our much beloved Waldorf school community, soul friends and family and an extremely comfortable, affluent life in Los Angeles. As we left the U.S. the economy began to collapse around us. By the time we had our visas in hand and had divested ourselves of three quarters of our belongings, packed a 40 foot container and rented our house, our property value had plummeted, our investments had flipped upside down and our net worth had dropped by nearly 90%. Yet driven by some inner knowing, we were undeterred and confident that this was the right decision.
In this new culture of Damanhur it is often said that the best time to change is when we are happy and comfortable, not when circumstances force change upon us. We had begun the change from comfortable circumstances and by the time we arrived in Damanhur it felt like we had exited the mainstream, just in time.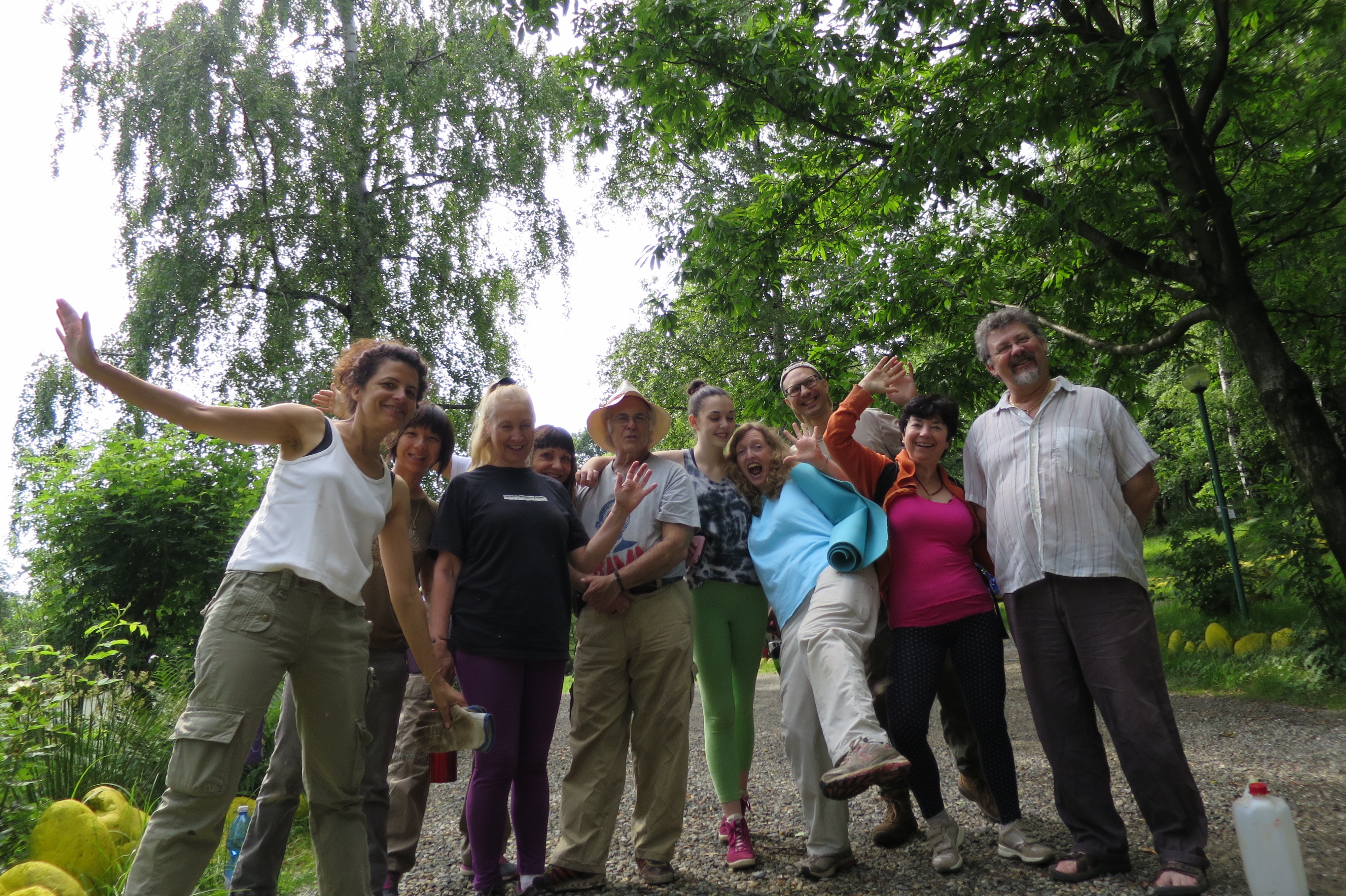 We had traded a four bedroom house in LA, with beautiful gardens and a big swimming pool, in a great Los Angeles neighborhood, for a big shared house in a beautiful rustic territory, in Northern Italy. Now we live communally, deeply sharing all our resources, and our lives, with others who are not our biological family. We are twenty adults and two teenagers, including our daughter, who is now 14. There are ten languages capable of being spoken at our dinner table. Because of this we are often studied by researchers—sociologists, anthropologists and journalists from all over the world. We've even had folks from National Geographic filming our "family" dinner.
How did you realise that living in a smaller, sustainable community was the right path to take for you?
The realisation was initially not so much about the desire to live in a smaller, sustainable Community, though my passion about sustainable living, eco-communities and the 'Transition Town Movement' was ignited in the process of this journey. The initial motivation was this inexplicable connection to a group of souls, who from first meeting, we felt profoundly connected to. It has been an amazing 'educational experience' beyond my wildest dreams.
Is there anything you miss in Damanhur?
The only thing that I really miss in Damanhur, is having the time to read as I was a voracious reader prior to coming here. Now our life is so full and rich – and we are surrounded by so many varied and intricate stories that are playing out in real life – that I find I have very little time to devote to the fictional story-worlds that I was so passionate about before arriving here.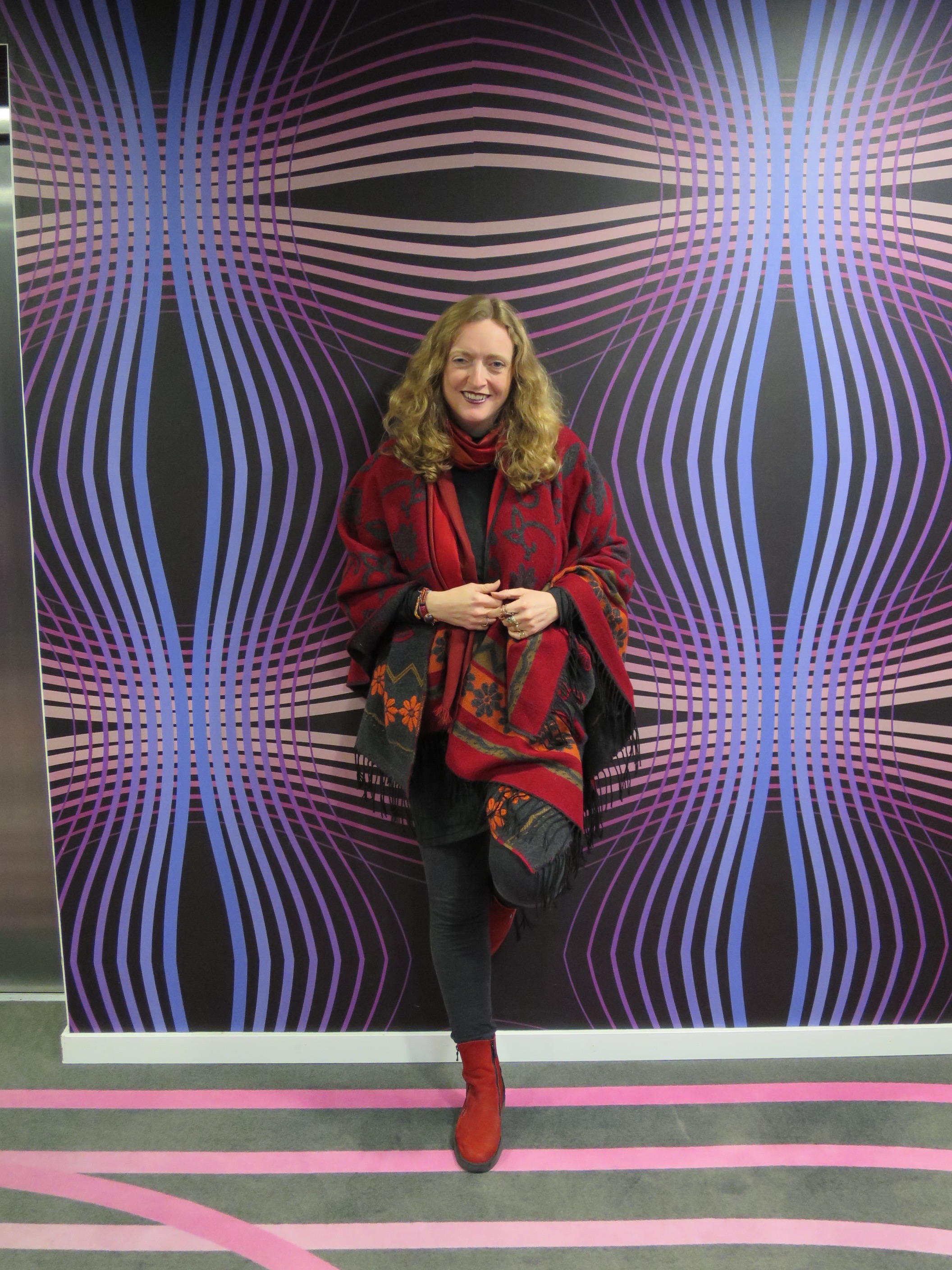 What can outside visitors learn from your eco-community in Damanhur?
While we never say that we have the truth in our pocket, at its heart Damanhur is a laboratory for research into sustainability: social, spiritual and environmental. We are deeply committed to sharing our research as widely as possible; from the practicalities of Community creation, to areas that can be considered more esoteric, like astral travel or past life research. We have an open university with courses that range from single half-day workshops to three year programs. We have six sectors, or schools, of study: The School for Spiritual Healers, The Mystery School, The Alchemy School, The Damanhurian Art School, The Community School and the Colour-Therapy School. Readers can view the available programs on our university and Welcome Office website.
To people living in urban areas, residing at such a small community might be hard to imagine. Could you describe a typical day in the life of a Damanhurian resident to give us an insight?
I spent my adult life living in cities: New York, Tokyo, London, Vienna, Sydney and Los Angeles. I am a city girl at heart, yet I can honestly say that Damanhur is the most engaging and fulfilling place I have ever lived. I continue to travel frequently in my own work with 'The Institute for the Mythology of Humanity' as do many Damanhurians who are part of our ambassadorial team and who are teaching and presenting Damanhur world-wide.
About a third of 'Damanhurians' work outside of the Community in regular jobs and career paths and the rest work inside of the Community in cooperative companies, associations, agriculture and individual businesses. While Damanhur may be perceived to be a small community we are, in fact, the largest private land owner in our region with territories purposefully purchased in diverse microclimates to support sustainable agriculture. We are also a magnet for the world's cutting-edge thinkers. As a result, we are often in very personal exchanges with luminaries from many diverse fields. We also devote time to hosting journalists and media professionals who arrive from all over the world, to study and report on our Community.
Traditional work is but a small portion of our daily life and each Damanhurian is also involved in our School of Meditation. Damanhur's primary spiritual teachings are outlined and taught through our School of Meditation, which is also open to everyone around the world, without cost, as the knowledge that is transmitted cannot be monetised.
Meditation in Damanhur is really about 'Medi-ACTION'. Our Meditation research groups meet weekly to explore a wide range of subjects, from art to esoteric physics, from dreams to sexual energy. In addition, we work collectively, donating our time to projects that are of shared importance to the whole Community. The most famous example of this are the Temples of Humankind, a collectively realised underground structure dedicated to the story of Humanity and all divine forces throughout history. The Temples are internationally celebrated and have been called 'The Eighth Wonder of the World'.
Each Damanhurian also participates in a Spiritual Way – six specific pathways that are dedicated to research and realisation in diverse sectors:-
"The Way of the Monks" and "Esoteric Couples", chosen by those who (as singles or couples) wish to focus on how they contain and direct their vital energies.
"The Way of the Knights", which involves security and protection on the Damanhurian lands, as well as construction of the Temples.
"The Way of the Oracle", which is dedicated to a deepening exploration of the ritual of language.
"The Way of Art and Word", which involves the transmission of messages and the refinement of the arts.
"The Way of Health", which creates a pathway of growth through care and wellness.
"The Way of the Art of Work", which supports and promotes the development of activities and services such as the Way of Health, the Way of Art and the Word, the Way of Business and the Way of Olio Caldo (a Way devoted to sustainability).
Our lives are further filled by our participation in what we call our 'Nucleo Communities'. Living together is the heart of our social structure. Each nucleo, the large homes that we share communally, has a specific project or "Mission." My own nucleo, 'Dendera', acts as a "window for the world" into nucleo life in Damanhur, by hosting journalists and media who arrive to explore our community. Additionally, we carry out the function of being a connecting point for other eco-communities world-wide, and in the summer we host an ecovillage design course in collaboration with Gaia Education.
Each Thursday, the entire Community gathers in the auditorium at a place called 'Damanhur Crea', the former Olivetti factory that the Community collectively bought and restructured into the commercial center and artistic laboratories for Damanhur, which opened in 2004. Our communal Thursday evenings are divided into time spent discussing and making decisions that are of relevance to the entire Community and the presentation for study of Esoteric Physics, a subject in which each Damanhurian maintains a minimum level of competency,
I would say there is no "average day" in Damanhur as one never knows who might arrive on any given day and what synchronicities these unexpected meetings may open!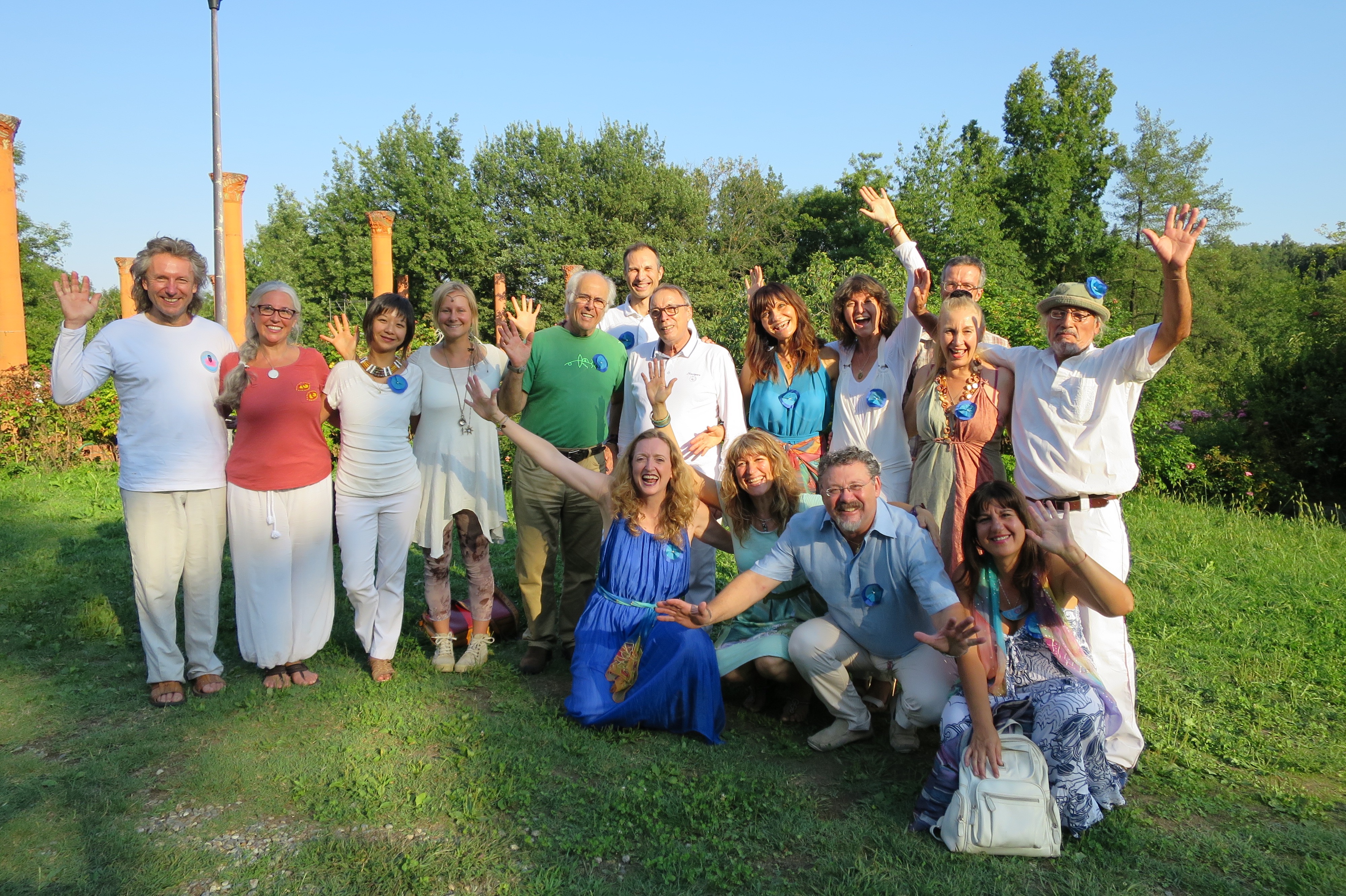 In what way does the special collectivism of your community affect the way of socialising and communicating with each other?
The social path of living together, as we do in Damanhur, is one of the quickest stimuli for transformational spiritual growth. You are surrounded by 'mirrors' who are the other people here, and this very quickly illuminates both your best and also your worst attributes. It is very easy to agree on ideology. The real growth happens in the day-to-day living. When you live with twenty other people and in the evening put a yoghurt in the fridge with the expectation of having it for breakfast the next morning, it's not likely to be there when you wake up. How do you react? Are you angry? Can you let go of your expectation of a yoghurt, and have a piece of toast, content in the knowledge that you helped to satisfy the need of another in your household? These are the windows of opportunity that help us to step out of our individual personal stories and into a story about the heart of Community.
You are surrounded by 'mirrors' who are the other people here, and this very quickly illuminates both your best and also your worst attributes.
You have mentioned the current political situation and making politics responsible for class-divided societies and social dissatisfaction. If you could give one piece of advice to politicians, what would it be?
An excerpt from a telegram signed by the Emergency Committee of Atomic Scientists with Albert Einstein as Chairman reads: "a new type of thinking is essential if mankind is to survive and move toward higher levels." This quote describes my feeling about the political systems that are in place within our societies at this point in human history. I don't criticize and I don't have advice for politicians. I have made the choice not to engage in politics. However, given the opportunity, I would invite politicians, one-on-one, into a dialogue about what the original seed of their inspiration and intention to be in public service was. How has this, or not, aligned with their career and policy choices? What would they change if they could and what prevents them from doing so? The point is ultimately not in how they answer, but in the asking of the questions.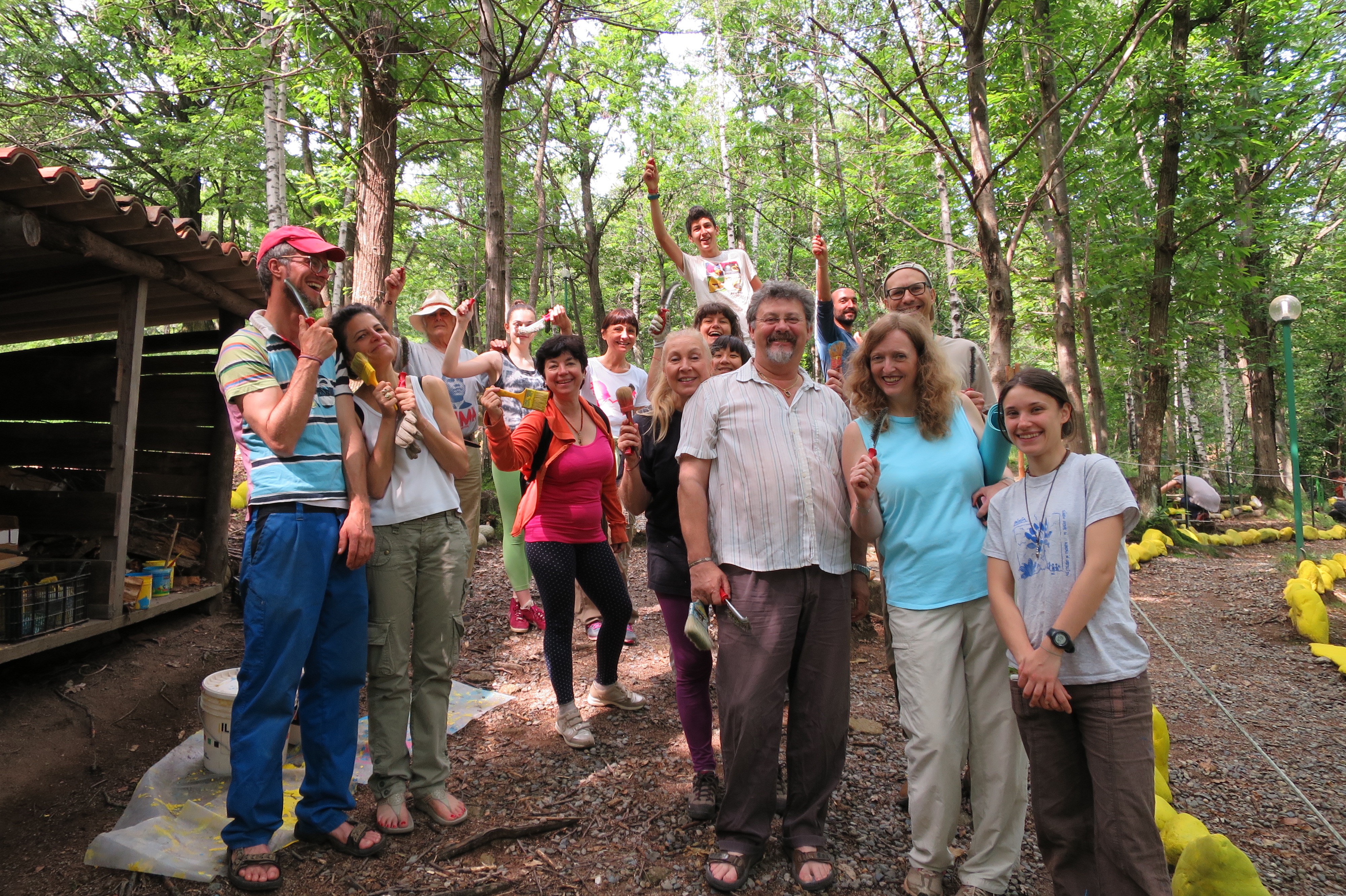 Did being a woman affect your career in any way?
I have never been terribly connected to issues around gender. I don't think I navigated my career "as a woman," I navigated my career as a compassionate, open, human being, who looked past superficial work relationships and always tried to connect on a very personal level with my colleagues and associates. I am sure there were times early in my career when the fact I was a woman in the predominantly male oriented backstage theatre world of stagehands, actually worked to my benefit. I was supported and mentored. In turn, I have tried to do the same with the young men and women who have passed through my career life as I became established.
What is the main message the "Institute for the Mythology of Humanity" wants to deliver?
We live in times of fragmented societies and deep social unrest. At "The Institute for the Mythology of Humanity" we believe this is the result of the loss of our core mythology as a species. Our Mission is to tell the story that unites mankind across boundaries of nation, culture, religion and spiritual belief; a story that encompasses the entire history of earth-bound Humanity and represents global consciousness. It is a mythology that has been reserved in esoteric archives for millennia waiting for the right time to re-emerge. That moment is now.
How would you describe the relationship between your success and your mentality?
I don't believe it is my mentality that has determined the criteria through which I measure success. Mentality is easily influenced by family, educational, cultural and religious norms. Through a constant journey into consciousness, what it means and where I am on this journey, I judge my success based on my well-being and the well-being of those whose lives I touch.
I judge my success based on my well-being and the well-being of those whose lives I touch.
What was the most rewarding moment of your life?
It would be impossible for me to isolate one moment of my life as the "most rewarding." Highlights have included opening night of the first performance of "Les Misérables", on which I was the American Lighting designer, during its pre-Broadway tryout at the Kennedy Center in Washington. When the final curtain came down, the audience was absolutely silent, without reaction. Our creative team exchanged bewildered looks as we had thought we had a hit on our hands. Then, suddenly, the audience rose en masse, in the most thundering standing ovation I have ever witnessed. The other highlights, close to my heart, were the day I married the love of my life, 25 years ago, and the day I gave birth to our daughter.
What is the greatest wisdom you can share with us?
I believe that each person who has incarnated on this earth during this shift in consciousness is here with a purpose. Listen to your heart and find your purpose. Become part of the movement to build a new world represented by global consciousness.
Did you enjoy this article and find it helpful? Why not share it with your social media network below?