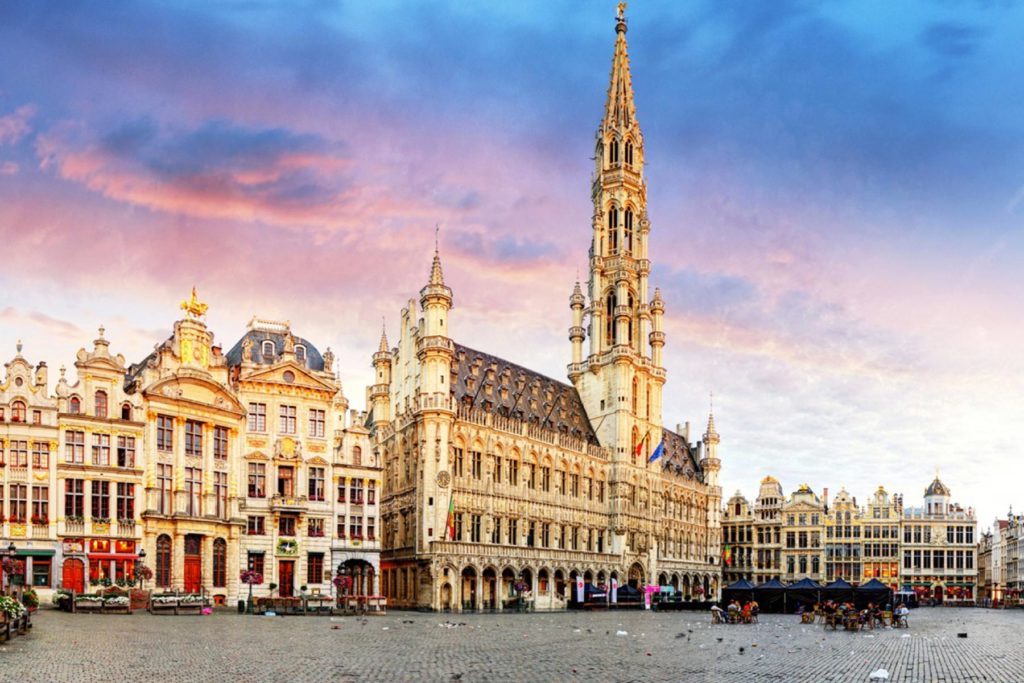 Brussels – Belgium
VISION
Connecting Women Locally, Empowering them Globally
MISSION
We aim to unite professional women around the world, regardless of their age, culture or race. To encourage them to stand in their power, invest in themselves and grow their skills and abilities by learning and leadership development.
We do this by providing a safe, caring and supportive environment in which women can get support and services; take part in events, training and activities and become active in bringing about change for themselves and the society.
Education leads to empowerment. We provide women with access to a wide variety of information, knowledge and opportunities to implement them so they can make the right decisions.
Global Woman Business Club helps women to build their confidence and belief that they can be successful in whatever they do. We help them build their brand
Supporting women's professional and personal development through education and training
About Yadira Gonzalez Munoz
I am Yadira Gonzalez Muñoz, mother, companion, friend, preacher, leader, entrepreneur, life coach, inspirational speaker and published author.
I'm 51 years old, and since 2010, I've had a new life thanks to God. I'm Colombian by birth, Ecuadorian by heart, and Belgian by nationality.
Growing up, we would spend our holidays in the jungle of Ecuador in a small town founded by my grandparents. We experienced life playing with the native children and learning many of their ways.
I experienced many ups and downs in my life, and in 2002 I ended up living in Belgium as a struggling single mother with my 3 kids. However, I was determined to fight for them by working as hard as I could to provide them with what they needed. Fortunately, I was blessed with the help of my mom and her husband, who I call dad, when I needed it.
One night in 2010, in a split second, my life changed catastrophically due to an impaired driver who ran me off the road. After a few weeks in a coma, following four months in the hospital, multiple surgeries, my Doctors told me I would never walk again. I did not accept their prognosis. Although I'm on disability, I am able to walk. I believe it is up to me (you) to accept or not what people tell me (you). I walk because I did not accept the limitations that others set for me and I worked with conviction that I would walk again. I think that this made a change in my life in a good way, because I found what I really wanted to do with my life. This is to help others create balance in their lives, visualize their goals, inspire people, teach them to be better emotionally, spiritually, physically, mentally, and financially. I finally found MY WHY!
I decided to open my own business as a woman life expert advisor, online magazine and a business builder. The inspirational speaker and the author came by surprise when I joined a community called Global Woman Club in Brussels. It's not easy and it didn´t happen overnight, but if one really wants that change in life for oneself, it will happen. This change will not only change ourselves but our surroundings. And Joining Global Woman simply changed my life.
Although I'm still on disability, I am able to share my gift with others, inspiring, engaging and building up my community. I realize that safe has its place, but so does following your passion in ways that creates a nice balance in life and a great sustainability. Everything is in balance now, my kids are adults, I found my man and I love my job.
I follow my passion and helping women to get stronger finding their I Am, the power within and the love of their lives is one of them.
"The greatest and most important adventure of our lives,
Is discovering who we really are"
Yade
I joined Global Woman Club Brussels in October 2018, when I didn't even have a clue I was going to be who I am today. Meeting Mirela Sula the Founder and CEO of Global Woman Club as I spoke to her, I was able to see her vision about empowering women globally and I love it. Being part of the community, I was more connected to her vision and how I was growing in the club globally, connecting with every woman, not only for business but as a human, sister, friend, this has been so important and empowering. It was then when I realized that we are not just that, a community, we are a family, a sisterhood growing, empowering and supporting each other.
When Mirela Sula asked me the question to be the Ambassador for Global Woman in Brussels, I was so honored, and I am so proud to represent one of the best communities globally. I believe that Global Woman Club helps any woman, including those who are still afraid to step up and take that first step to get out to the world and Be known or to Become who you have to Become.
I will give the best of me to help you become the best of you!!
Yadira Gonzalez Munoz
Ambassador Global Woman Club Brussels
Did you enjoy this article and find it helpful? Why not share it with your social media network below?