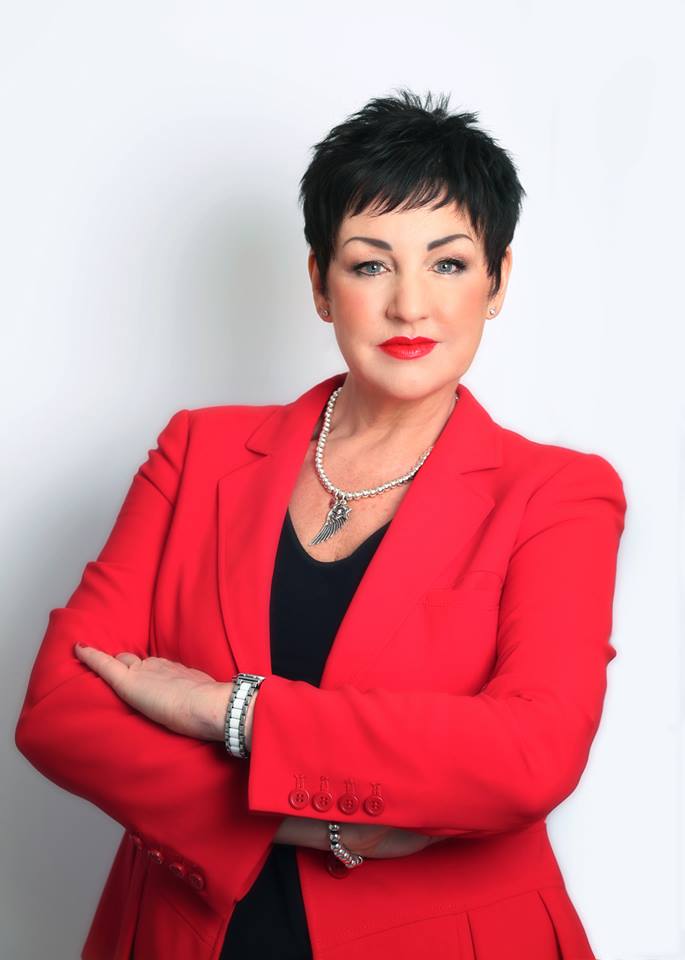 Mandy St John Davey: How I found my freedom
Mandy St John Davey

How I Found My Freedom
By Mirela Sula
Mandy is a professional property investor specialising in residential property. She has been investing in property for the last 16 years and has built up a substantial portfolio of properties both here in the UK and abroad. Mandy was born and brought up in the South Wales valleys, and was inspired to do well after her mother was left widowed at the age of 22 with two small children, after her father was killed in a road traffic accident. She was four and her brother was 18 months old. In those days, there was no housing benefit so they were forced to leave their home and live with their grandparents.
Her grandfather was a coal miner, on a low wage and back then, although having a very happy childhood, things were financially tough. Mandy went to school in the local village but wasn't a great academic, however she left school with a few O-Levels and she went into work locally as a receptionist. She got engaged and bought a house with her fiancé with some of the money left to her in trust by her father.
Her first house cost just £8,000 and at the age of 18 she felt that was a great achievement. However, having seen her mother struggle with two small children she decided that maybe settling down so young wasn't a good idea, and she wanted a career. So after splitting from her fiancé and selling the house, Mandy embarked on a journey to find her career. She sent her CV out to all the biggest companies in South Wales and was offered a job as a Junior Revenue Assistant at Welsh Water on a salary of £5,500 a year.
Mandy stayed with that company for 13 years and worked her way up the career ladder within HR and training, before finally moving into IT Training. During this time she studied on their Continuous Learning Programme and went to evening college, and qualified as an aromatherapist and reflexology, and in 1997 she opened her first business.
Mandy ran this business alongside her IT training role in Welsh Water, and very soon this new business grew too big to be a part-time business. She was so busy that she wasn't prepared for what happened next! Mandy was struck down by the debilitating illness ME, or Chronic Fatigue Syndrome, as it is more commonly known. This was the start of the first really diverse change for her.
While she was off for 18 months her body was exhausted but her mind wasn't, and she studied A-level biology and A-level psychology. Mandy was still not fit enough to go back to work on a full time basis, so she decided to become self-employed, so she could manage her hours.
Mandy managed to secure a contract with the Welsh Office in Cardiff rolling out their IT platforms, pre-millennium. Shortly into the contract, she took on the lead project manager role which carried significant responsibility.
This led to a series of other well paid self-employment roles as an IT specialist with large law firms in Wales, and later to training and development manager with one of them. Like most people, Mandy thinks we should live to our means and she had bought a new home, a large four bedroom detached property and a new car. Everything was going so well, until she become incapacitated by ME for the second time.
Mandy was at home worrying how she was going to pay the new mortgage and all of the bills associated with a nice lifestyle. She saw property prices were on the increase and property was featuring on the news and in the press, and was interested really because she was thinking of downsizing, and selling the new home she had not long ago purchased.
The lightbulb moment came when Mandy discovered that the person who had bought her previous home had rented it out. Why hadn't she thought of that, had she missed a trick? And it all started from there.
With some savings, re-mortgaging her own home and ill-health insurance she started buying slightly rundown properties that needed upgrading – nothing difficult, re-decoration, new carpets, and a bit of garden maintenance. She turned them around quickly and sold them on for profit.
Mandy also started to buy new houses "off plan", buying four or five at a time with small deposits and at completion selling them on. Before completion on the one site, she had moved to another development and had done the same there, and continued on a number of sites. It was a strategy that worked for her at the time and she bought between 50-60 houses very quickly, selling off the four bedroom houses and keeping the two and three bedroom properties to then rent them out.
Mandy had built up her confidence and a nice pot of money to start buying run down properties for cash to then renovate, and once completed, either sell them on for a profit or keep them to rent out. From there she invested abroad in Canada and Cyprus and built her first property, a four bedroom, four bathroom villa with an infinity pool, in Cyprus.
Mandy has continued building her portfolio over the years, tweaking her strategy to suit current market conditions and now owns a multi-million pound portfolio which she is extremely proud of.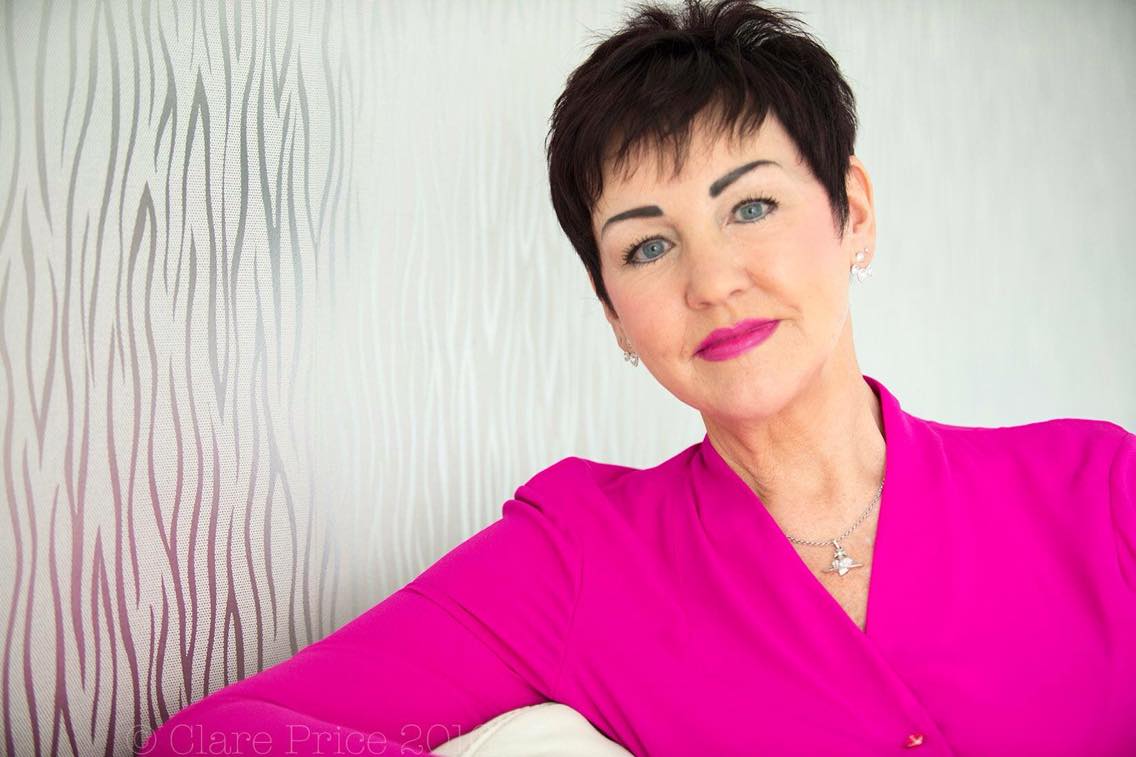 A beautiful woman with many achievements in your personal and professional life, how does this make you feel?
I am delighted to have achieved a lot of my goals, but I still have a long way to go. I am pleased with my career progress but I am certainly not complacent.
Throughout my life, I feel I have consistently demonstrated resilience, determination, integrity, leadership, creativity and generosity.
Who or what do you dedicate your success in life to?
Throughout my life, I feel I have consistently demonstrated resilience, determination, integrity, leadership, creativity and generosity. Hard work is a given, it is the key to the start-up of any business but I believe if you find something in life you enjoy doing, that is a huge bonus. One thing I truly believe in, is never measure one's own success by the achievements of others, and never be envious of others success because everybody harvests at different times. Keep going and achieve your goals one step at a time.
What is your biggest achievement so far and how challenging was it for you to achieve that?
I think finding freedom from my previous 9 – 5 "Job", because let's face it, it is never really 9 to 5. I have been successful in climbing that corporate career ladder but it came with a price. Twice I had been incapacitated by the debilitating illness, ME (Myalgic Encephalomyelitis) or Chronic Fatigue Syndrome as it is more commonly known. I had 18 months of not being able to look after myself properly, initially days merging into night when I was unable to get out of bed and lift my head off the pillow, and simple things like brushing my hair left me exhausted. It was a real struggle and a dark place for to be!
The second time it happened, I really had to take stock of my life and I decided I couldn't keep going into the demanding environment in which I had found myself, demanding inflexible hours and the travelling. Scared of how I was going to afford to pay the new mortgage and the household bills with no income if unable to work, I knew I had to change career direction.
I had been buying and selling property for myself to live in since I was 18. In the first instance I had been successful enough to move up the property chain and buy myself a larger home. I had part exchanged my last home for the newly built show home that I now occupy and own. In a highly demanding corporate role I just need to move house quickly and into one that was already finished and ready for occupation. Hence my decision to part exchange. I discovered that my previous property had been rented out by the new owners. Why hadn't I thought of that, and had I missed a trick? That was my light bulb moment!
Very quickly I had put myself onto a property course and learnt a new way of thinking, and that was the start of my professional property journey. I remember thinking, "How on earth was I going to replace my salary?" I did wonder if it was even possible. Yes I had the background information from the courses I had attended, but in reality, I was on my own. Getting started was my biggest challenge and one at which I succeeded. I devised a strategy to replace my income, broke it down into realistic goals and more than doubled my income in the first year. It was challenging, yes, but then I could work from home. Rest if I need to and work until midnight if my energy allowed. I was in control of my time, and more importantly my health. Freedom at last!
I have been investing in property professionally since then, and that is now over 16 years ago. I have built up a portfolio both here in the UK and abroad. One of the things I have taken away from my days in training and development for large corporates is always to invest in yourself. Keep yourself current and learn as much as you can. I continue to keep up to date with new laws and legislation regarding the rental market, I keep on top of what is happening in finance and mortgages, and attend networking events that are relevant to my industry.
Last year at the age of 54 I achieved a personal goal – a degree. I studied a PGC in Mentoring for Entrepreneurial Practice at the University of Glamorgan, under the Women Adding Value to the Economy banner. A qualification aimed specifically at upskilling and empowering women in non-traditional sectors. One of my proudest moments on graduation day was sharing this with my Mum who is immensely proud of my achievements, and for me I can give back to other women what I have learned.
In March this year I was voted in as Chair of the South Wales branch of Women in Property. A professional national organisation which is UK wide and has been supporting women working in the property and construction sector for nearly 30 years. It will provide me with valuable board experience in both London and Cardiff. I feel this is a great achievement to head up a committee of professional women, some at the very top of their careers, who will in turn be there to help other women in the sector. 2016/2017 is set to be a great year.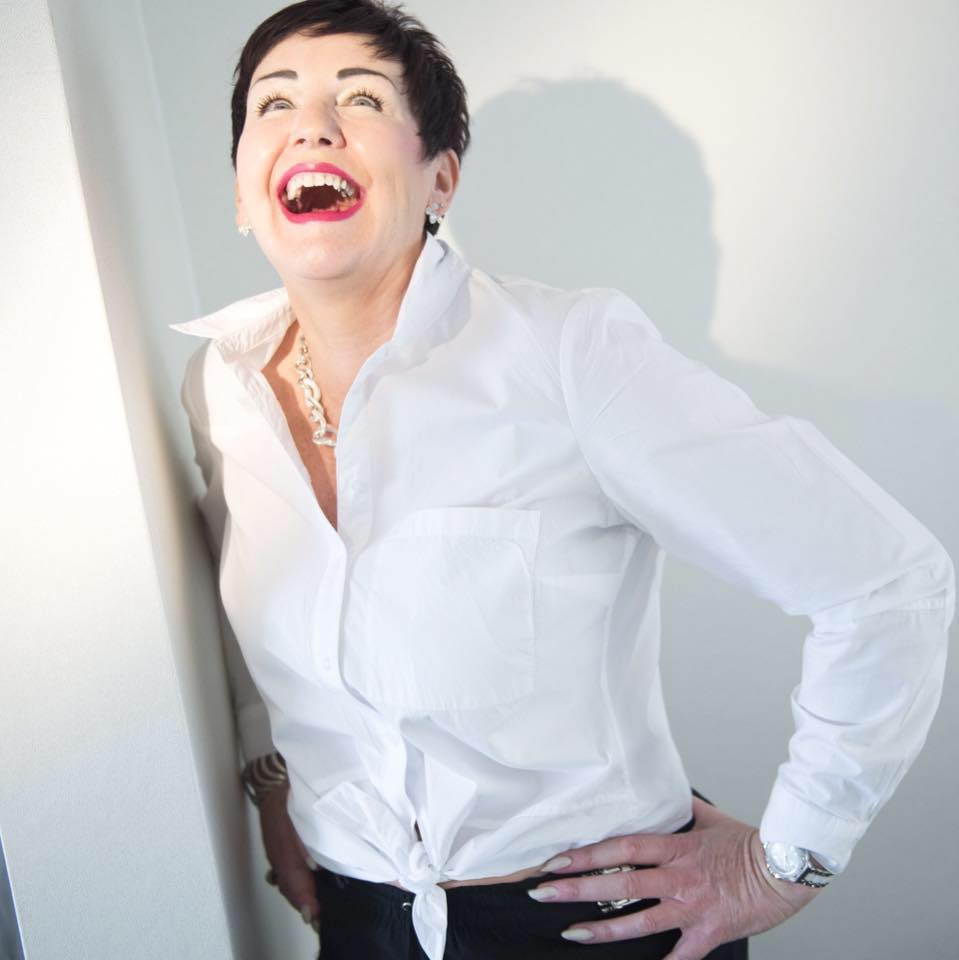 Working in property has been a field mainly dominated by men – what motivated you to get involved in this as a business?
I have worked in two male dominated environments; information technology and now property and construction. I had to be motivated but first and foremost it was necessity that got me there. Both areas were something I could advance in, and I feel no different working in a male dominated environment to one that is only women, I just use a different set of professional and interpersonal skills.
How would you describe your experience while growing your business – how difficult has it been for you to get recognition and make it successful?
I am not going to pretend it hasn't been tough, and I have taken my fair share of knock backs over the years. My business, like any business, has its ups and downs. The property market can be a volatile one and you do need to know what you are doing and invest wisely. In 2007/2008 for example, there was so much uncertainty and changes that many investors/landlords went bust.
It has been a big learning curve for me over the years, investing and building my own property abroad for example. Different cultures and how they view women as property investors/owners, language barriers, different construction methods, and how to get finance in a foreign country. In the early years of building my portfolio, I just kept my head down and worked on expanding the portfolio. I found it particularly difficult abroad to get the recognition, as at the time, builders and developers would automatically assume and TRY to deal with my husband only. So yes, I suppose in certain circumstances it can be difficult to get the recognition you deserve in a man's world.
Something I have learnt over recent years is to tell your story, as it is key to demonstrating your value and what you have to contribute. I think that social media has helped enormously, my videos show me actually doing what I say I do. So talking the talk and walking the walk if you like.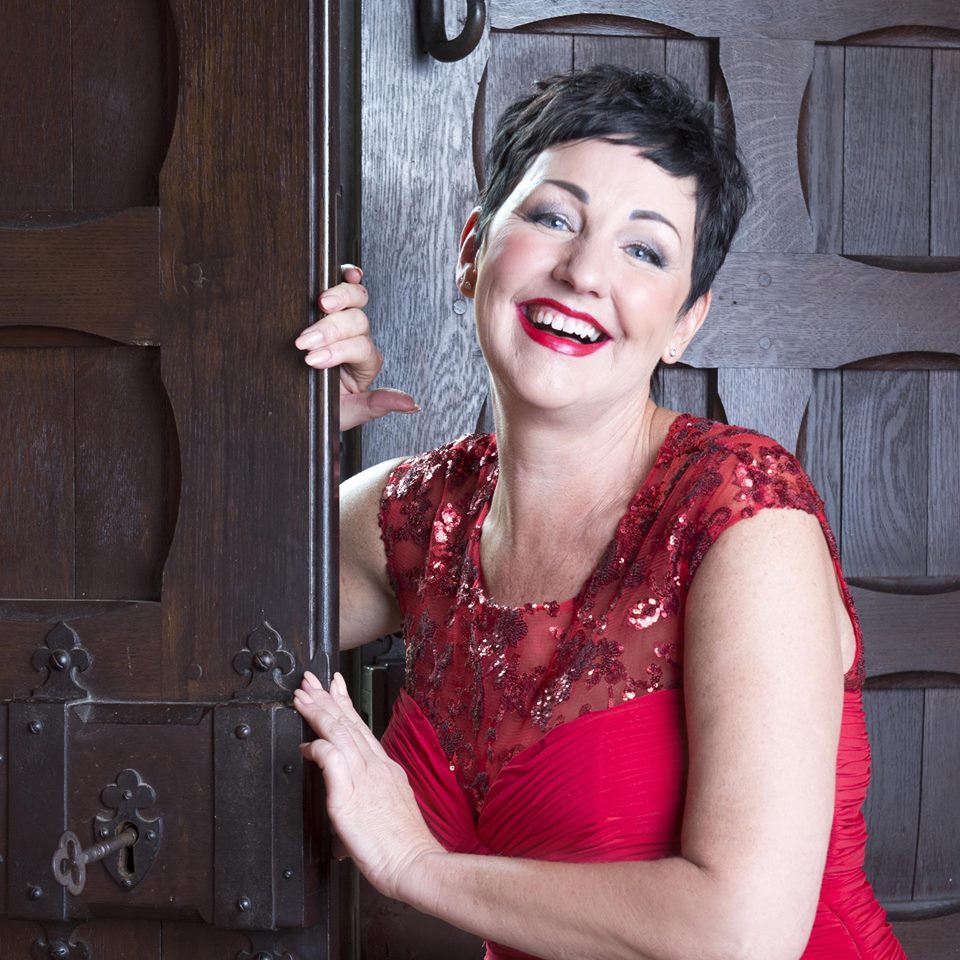 You have managed to attract media interest and attention – how did that come about?
In 2014 I was selected by BBC Wales for a Women in Business day. Its aim is to get more women visible on TV and Radio. They selected women from different sectors and I was fortunate to be one of them. I enjoyed a fantastic opportunity at the BBC where I was given a day's media training and met the producers of TV and radio programmes at BBC Wales. That led to requests for interviews relating to property, for news on TV and radio and now I contribute regularly. Since then I have contributed to newspaper articles, magazines, industry specific websites and other radio stations.
I regularly do talks at mixed landlord forums, property events and business networks, whether that topic be specially property related or just sharing my own story on how I invested to replace an income. Over the last 18 months this has built up momentum and it is something I am currently busy doing and therefore it often appears in the press/media
I consider my personal life experiences has enabled me to empathise with women and understand the multitude of obstacles that beset them inside and outside the workplace whilst attempting to climb the ladder
It seems very obvious that your mantra is to be positive and help people – is this the key that may guide others to success?
I do enjoy helping people – both men and women, but positivity alone is not the answer, and you will need to use your expertise and often your contacts, which is key to the mentoring I offer. I am wholly committed to the advancement of women in business because my own life experiences have taught me that women can struggle, and don't always get the business breaks they are quite capable of exploiting for all sorts of reasons.
I consider my personal life experiences has enabled me to empathise with women and understand the multitude of obstacles that beset them inside and outside the workplace whilst attempting to climb the ladder. In some cases they may be obstacles that to an outsider may appear to have nothing to do with their careers. I call this capacity female intuition, which some men may call lateral thinking. I am is a realist, not a glib trendy who talks about "narratives" and "happenstance" and who calls a problem "a challenge". I am practical and get on with things and therefore over time, success has developed for me.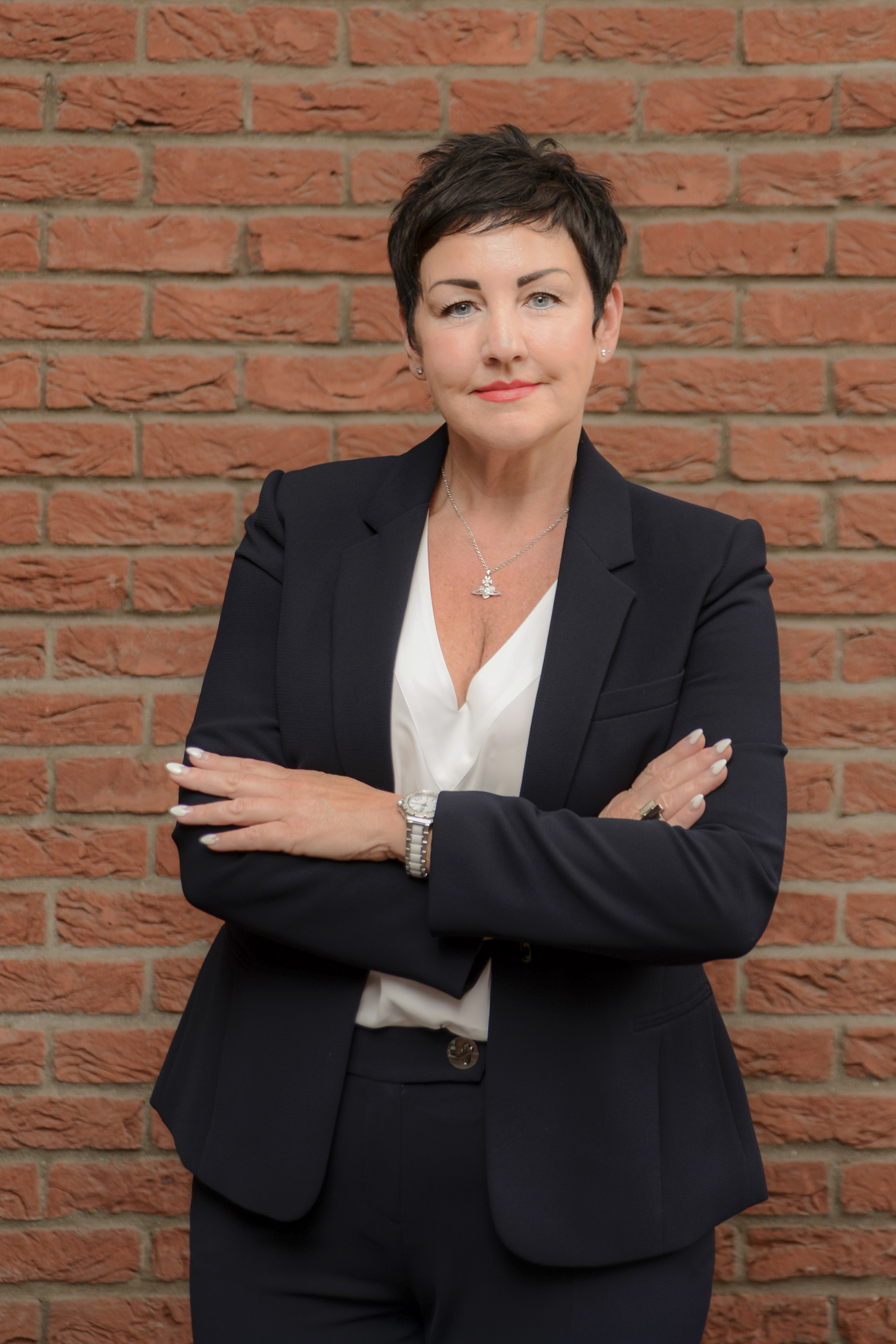 Where does this positivity and modesty derive? Is this something that is born within you or have you developed it during your personal growth?
Modesty is in the eye of the beholder. Modest is not a word that I would use to describe myself, neither would I describe myself as conceited. I would prefer to let other people form opinions of me, so I cannot identify its derivation. Positivity, on the other hand, is a quality that I acknowledge in myself and I believe that it is, to some extent, naturally inherent in me, but to a larger extent, a learned quality. I realised, quite early on in my working life, that positivity is essential for progress and essential to overcome the inevitable set-backs.
Can you tell us a bit about your personal and family life – how do you balance it among many activities that you are involved with?
I feel very fortunate to have achieved the goals I set myself to be able to do the things I want to do, and that includes taking time out to spend with my family, as they are very important to me. I think that it is imperative to strive for that work/life balance. My mum and stepdad have been very supportive of me over the years, whether that has been during my illnesses, or divorce, they most certainly have been there for me on a daily basis, and I feel it is important that I spend time quality time with them.
I have a really busy social life and there always seems to be a black tie event, or a function to enjoy. However, I do manage to kick back and head to my holiday home abroad and enjoy some R & R as often as possible.
I feel very fortunate to have achieved the goals I set myself to be able to do the things I want to do
If someone would like to spend a day with Mandy St John Davey in order to learn from you, what will they discover and take away with them?
A day with me means a sharing of information to allow someone to take their first steps in owning, buying, and starting a portfolio. In general a "how to make profit from property". But I warn that property development is by no means a "get quick rich venture" but one that takes time, dedication, application, resilience and occasionally a bit of luck. In fact I mentor women and men who want to do this on a consultancy basis, especially those who are seriously interested in entering into an ongoing, long term, property joint venture with me.
You appear to like fashion as well – how important is this for you as a woman?
Well I actual worked in fashion for a short time. One of my very first jobs was in ladies retail. In those days we didn't have mentors but if you were lucky you would come across someone who would "take you under their wing" and show you the ropes. This happened to me very early in my career, the owner of the business took me under her wing, and gave me a great foundation of how to run a business. I attended fashion fairs, learned how and what to buy from designers and fashion houses, window merchandising, book keeping, invoicing, and budgeting and of course customer relations. A great business foundation.
I have always loved the whole fashion, hair and beauty industry. As a small child I remember sitting, fascinated, by my mum as she put on her makeup and got dressed up to go out. She was, and still is very glamorous, and naturally as a child I wanted to aspire to be like her. I believe it is important for a woman to embrace her femininity, especially in a male dominated environment such as property and construction. Even though I am often in a dirty dusty building site environment, there is nothing more pleasurable for me than to get glammed up and put on that favourite lippy and just enjoy being a woman. Today, women have far more choice in fashion and can wear what they want not matter what age they are. How lucky are we!
I believe it is important for a woman to embrace her femininity, especially in a male dominated environment such as property and construction.
What about friendships – do you believe in long term true friendships and how do you build these relationships?
I believe you are lucky if you have a handful of long term true friendships and I will be honest and say that I have lots of friends who I love dearly but only a very small circle of "true" friends. The ones you know when the chips are down they are there for you. Surprisingly most of my "true" friends are male. They are the ones that know my heart, my head, warts and all. I am a very guarded and private person, but I am also a fiercely loyal friend. I don't go out of my way to make friends, I believe it happens naturally. I always try to be myself, I treat everyone the same, no matter what walk of life they come from and I try to help and support the people I meet.
Do I believe in long term true friendships …. Yes!   This was put to the test in most recent years when I went through a hugely unsettling and drawn out divorce where I nearly lost everything. One which was to last four years, numerous court appearances, financial battles and heartache, and it was my long term close friends and immediate family that got me through.
What 3 top tips can you give to every woman that would like to become a successful business woman like yourself?
Firstly, to set your goals and make efforts to move towards them. Don't be afraid to spend money to get there – invest in yourself. And don't be afraid to ask to be paid for your time and knowledge. I know I provide excellent value and support to those who invest in me – it's no different for all successful business women.
http://www.mandystjohndavey.com/
Did you enjoy this article and find it helpful? Why not share it with your social media network below?