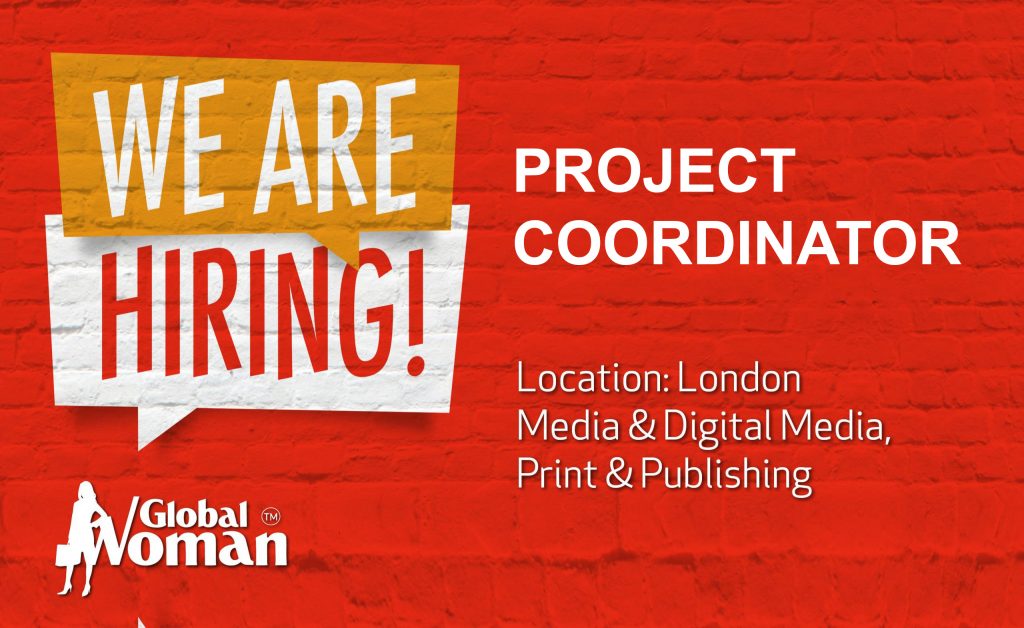 London, UK
Project Coordinator
Location: Virtual / Remote Position
Introduction
Role Title: ​Project coordinator
Reports to:​ CEO
Role Type:​ ​full-time
Role Summary Description:
The Project Coordinator primary responsibility is ensuring the efficient and on-time delivery of our programs and creating a WOW experience for our customers. This includes supporting and encouraging our customers in their journey to building and scaling their membership by offering guidance, compassion, and encouragement. The ideal candidate will be skilled at project management and be passionate about engaging with people and supporting others every day. They are energized, not drained, by interacting with others online and thrive under pressure. The project coordinator role is a primarily virtual position with travel required 2-3 times per week when travel is safe again. This role is not a typical 9-5 position and sometimes requires evening and weekend hours. The Project coordinator is the bridge between our team and our community of customers and potential customers. Their responsible for helping our customers make massive progress within our programs by connecting them to the right resources and people. The project coordinator will coordinate the existing projects that we have and facilitate the IT process using also digital marketing.
Company
We are a young startup company based in London, UK. We teach women entrepreneurs how to start their business and go global. We live and breathe our core values of fun, innovation, simplicity, impact, community and integrity. If you are reading this, there are two intentional misspellings in this job description. Please include them in your answer to question five. We have multiple brands within our company. To learn more about the primary brand this role will represent, visit globalwomanclub.com
Position
Areas of Responsibility Main Role and Leadership
Provide a project overview
Communication with decision makers
Tracker for each project which will be monitored weekly
Hosting project briefing and debriefing
Ensure target numbers are maintained
Provide a weekly update to the project lead and analysis team
Reporting on completion rates
Liaise with the Project Leader if issues jeopardising scheduling completion
Participate in weekly catch-up calls for global projects
Successful track-record in managing multiple projects
Coordinate and ensure timely and effective delivery of content within the membership and mastermind
Manage project implementation through tools such as Asana, Dropbox, Google Drive, Airtable and Slack.
Keep our communities updated on the latest information through social channels, email communication, and more
Setting up basic technical requirements for communities such as Facebook groups, Calendly, Dropbox, VideoPeel, Bonjoro, Zapier, Google Cal, Typeforms, and Zoom meetings.
Regular engagement with our community through various communication channels including social media, live calls, and more
Be present in the comments during live broadcasts
Track and monitor key metrics that indicate the health of our programs and communities
Stay tuned into the tone and needs of our communities, suggesting adjustments when necessary
Regular reporting and analyzing KPIs
Organizing course and membership resources in a way that allows them to be accessed quickly across the team
Working with project manager to organize community events
Implement effective onboarding strategies for both the course and the membership
Protect and amplify our community's unique culture
Filter and organize questions from community
Collect, organize, and recommend customer stories to be leveraged in communities, marketing, podcasts, and more
Plan and implement regular surveys to better understand our customers and track their progress
Support the marketing director and social media manager in social media post creation when necessary
Support the customer experience team in responding to customer needs via designated support channels when necessary
Lead and train virtual assistants to support community efforts
Organize and lead community volunteers to support team initiatives when necessary
Motivate and encourage customers to reach their goals
Offer compassion as customers endure challenging times
Specific Success Criteria / Outcomes​:
The project coordinator helps support the following key metrics:
Membership and mastermind retention rate
Community engagement: active members, engagement rate, participation rate, and open rate
Customer success measured through surveys and story collection
Required Skills
Functional Skills ​(specific expertise):
Clear and effective oral and written communication with good grammar which ensures great communication with customers and team.
Extremely detailed-oriented as this role is a two-way communication channel with our customers.
Tech-savvy to adapt to new tools required for this role and discover new tools that could improve processes and customer experience.
Quick learner to acquire new skills and adapt to new strategies as needed.
Time management to prevent overwhelm and ensure your physical, emotional, relational, and spiritual health is not neglected.
rioritization of tasks and projects to ensure on-time completion as this role is responsible for the implementation of multiple deadline-oriented projects that often overlap.
Process-driven thinking as you implement and improve existing processes and create new ones to improve efficiency and consistency of customer experience.
Leadership and Execution Behaviours for this Role:
Critical Thinking – Our company innovates frequently which can lead to new challenges that require critical thinking to solve problems.
Emotional Intelligence – This role will encounter challenging situations and even conflict within the communities and even the team. This requires thoughtful and emotionally stable responses.
Supportive – Motivate and empower students to own their results and keep moving forward.
Compassion – Lead with a balance of compassion and understanding that creates a safe environment for people to express their wins and failures. You'll need lots of patience.
Decisiveness – Sometimes decisions need to be made quickly to achieve desired results.
Solution Focused – Staying positive when faced with challenges and conflict. Seeking solutions instead of freezing or complaining.
Coachable – Excited to learn new strategies, skills, and ways to do things.
Team-Oriented – Ready to work together to achieve team goals and leverage team resources through delegation where possible. Willing to perform both mundane administrative tasks and high-level projects.
Cultural Behaviors​:
Integrity – This role will be handling sensitive information, relationships, and conversations. Integrity is of the utmost importance.
Flexibility – Due to the nature of our online business, decisions and strategies can change rapidly. The right candidate will be able to adapt quickly to new initiatives.
Cooperation – Our team works together to support company goals. This sometimes requires everyone to help out in ways that do not fit their job description. If you are reading this, put train in your answer to question four.
Personal Responsibility – It's important that the individual in this role takes personal responsibility for their own success and is able to communicate early and often when he/she hits roadblocks or needs more information to complete a task.
Commitment – Since this role has direct interaction with our customers, the ideal person will be committed to their success and to this role and the term long-term.
Prior Work Experience and Education Required:
Must have experience using social platforms such as Facebook and Instagram.
Must have prior experience working directly with people in a retail, hospitality or customer support role.
Prior project management experience preferred, but not required.
Prior experience working virtually preferred, but not required.
Prior experience with the following tools is preferred, but not required.
Did you enjoy this article and find it helpful? Why not share it with your social media network below?