Operational Director at Global Woman Club
Location: London
Media & Digital Media, Print & Publishing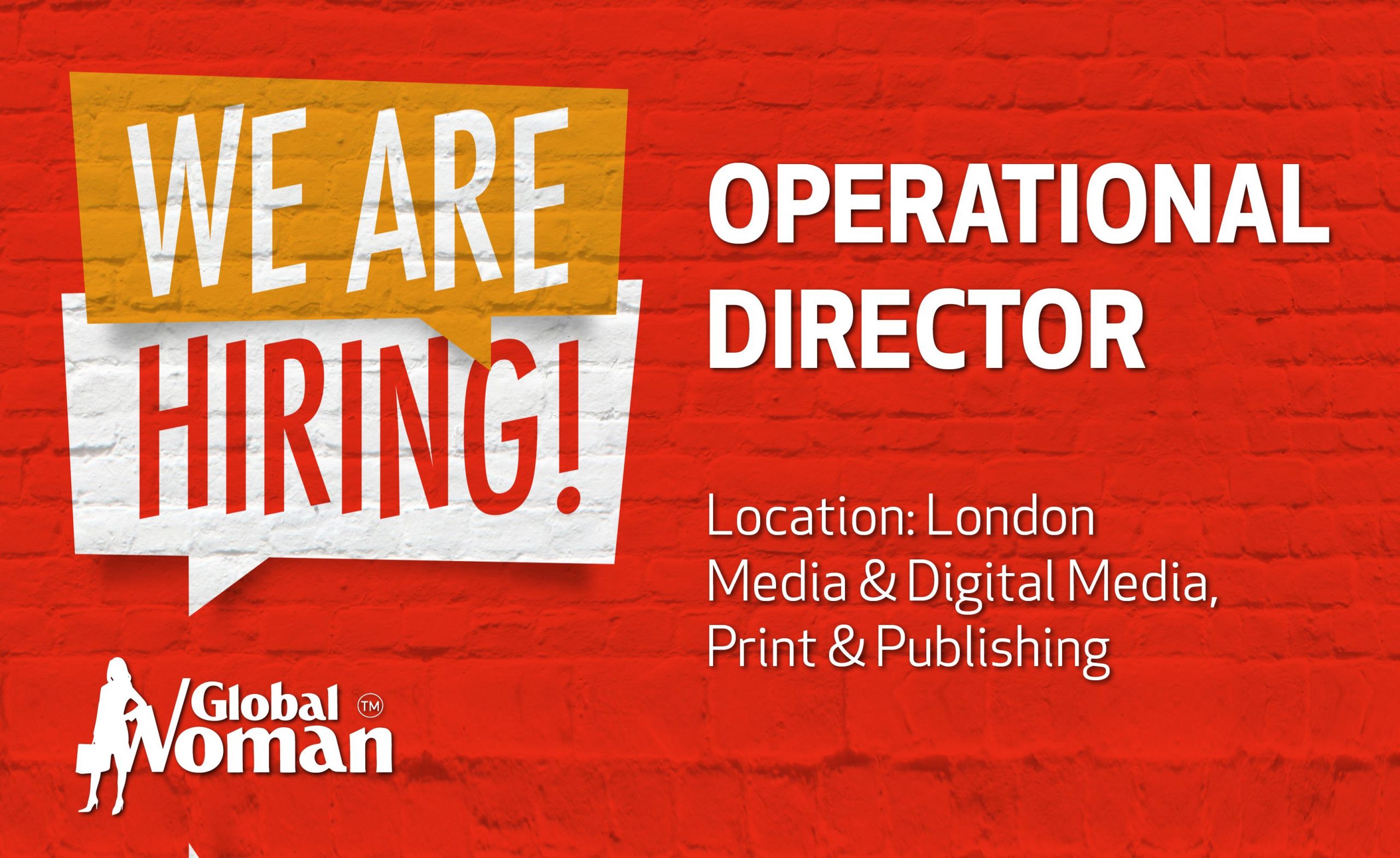 An extremely entrepreneurial and fast growing fintech business is currently looking an Operations Director. The role is an excellent position for someone that is looking for a high growth business and entrepreneurial environment.
Global Woman Magazine started its journey in June 2015 and since then we have also created one of the biggest networks for women in Europe called Global Woman Club. A fast growing community of like-minded women with the aim to empower women locally and connect them globally, and has grown to more than 20 Global Woman Clubs worldwide. From PR, Marketing, organising events around the world and book publishing, we do it all.
Working for a successful, rapidly growing multi-media brand using technology, you will be generating new business (B2B) and maximising existing opportunities for all our online platforms, publications and engaging events
We are looking for a versatile and ambitious operator to be the key support for the CEO and enable the business on its rapid growth trajectory.
Global woman's mission is to empower the modern female entrepreneur to start a successful business by providing them with access to:
Our network in more than 20 countries
Our events offline and online via our app dedicated for members
Our Magazine which reach a global audience
We have reached almost 1 Million people around the world  and have created more than 20 clubs globally and are looking to scale to 50 clubs over the next year.
The operational director role will report directly to the CEO and:
Keep the management team organised and set priorities through OKRs and performance targets.
Help crystallise and communicate our culture and values as a company.
Run cross-functional strategic projects to help structure and grow our business. For example, structure our CRM reporting, guide our marketing and sales strategy using data and influence our product strategy using deep research.
Act as a gatekeeper to and deputise for the CEO in meetings.
Manage the fundraising process end-to-end
Being involved in strategy for the business implementing
Preparation of reports relating to customer complaint levels to update business of trends in complaints and customer satisfaction
Keeping an inventory of customer complaints in order to review them and improve the standards of the company
Regular meetings feeding into product development team with proposals on how we can better serve our customers through product changes.
Supervision of customer service function to ensure timely and accurate responses.
Laser-focussed organisational abilities in prioritising and executing on multiple projects in parallel
Excellent data analytics and presentation skills with experience in synthesising insights to recommendations to a C-level audience
Strong commercial awareness with fundamental knowledge of B2C business models and startup growth trajectories
Acute emotional intelligence with the ability to influence align teams to achieving common goals
Ability to think creatively to drive operational evolution and build on an already successful and well-respected foundation
Excellent communication skills
Good writing skills
Operational experience in a fast-growth business environment that provides onsite services to clients
Comfortable dealing with multiple stakeholders at different levels, both internal and external
Arranging requisite workshops and training where we need to improve quality of customer response.
Agile thinker who can adapt proposals and outcome to customer needs instantly while in discussion
Able to empathise with customers in difficult conversations always seeking a outcome.
Ability to work under stress – customers can be difficult, caseload is unpredictable and proposed resolutions may clash with business interest
Must have a genuine concern for customer outcomes and dedication to find a fair resolution
Responsibilities within this role will include the management of global business platforms, tools and processes which support excellence in operations and communication, alongside responsibilities which support the management of global business projects, business processes and ongoing business and stakeholder liaison.
You will have previous experience working within a Service, Logistics, Planning, Maintenance or M&E business, having worked as a COO, Operations Director, Head of Operations, Operations Manager, Scheduling Manager, Service Director, Head of Maintenance, General Manager or similar
This is a senior role in the business, we are expecting the successful applicant to take ownership of both overall customer satisfaction and individual complaints
Did you enjoy this article and find it helpful? Why not share it with your social media network below?