Call for Applications: Interns for Events at Global Woman Club
Global Woman Club is a community of women from diverse backgrounds, cultures, and professions who come together to inspire, connect, and empower one another. We organize events that offer networking opportunities, educational programs, and personal development resources to help our members thrive in their personal and professional lives.
Apply Now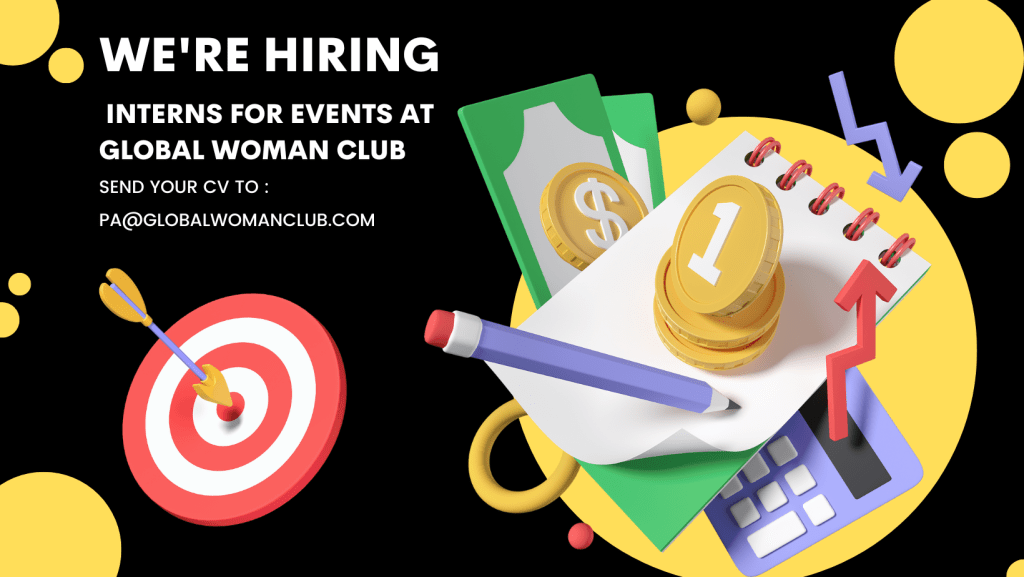 We are currently seeking interns to help us plan and execute our upcoming events. As an intern with Global Woman Club, you will have the opportunity to gain hands-on experience in event management, marketing, communication, and networking. You will work closely with our team of professionals and learn from experienced mentors who are passionate about women's empowerment.
Assisting with event planning and logistics, including venue selection, catering, and equipment rental

Coordinating with speakers, sponsors, and attendees to ensure a seamless event experience


Supporting marketing and communication efforts to promote our events and engage our audience

Attending events and helping with registration, setup, and other on-site tasks

Providing post-event support, such as follow-up emails and feedback surveys

Strong organizational and communication skills

Ability to work independently and as part of a team

Enthusiasm for women's empowerment and a commitment to our values

Availability to work some evenings and weekends

Prior experience in event management, marketing, or communication is a plus but not required

Gain practical experience in event management and marketing

Work with a supportive and collaborative team of professionals

Expand your network and connect with inspiring women from diverse backgrounds


Learn from experienced mentors who are dedicated to your growth and development

Receive a certificate of completion and a letter of recommendation upon successful completion of the internship

Apply Here
To apply, please send your resume and a brief cover letter explaining why you are interested in this internship to pa@globalwomanclub.com
We look forward to hearing from you and to working together to empower women globally!
Find more about the Global Woman Summit here
Did you enjoy this article and find it helpful? Why not share it with your social media network below?