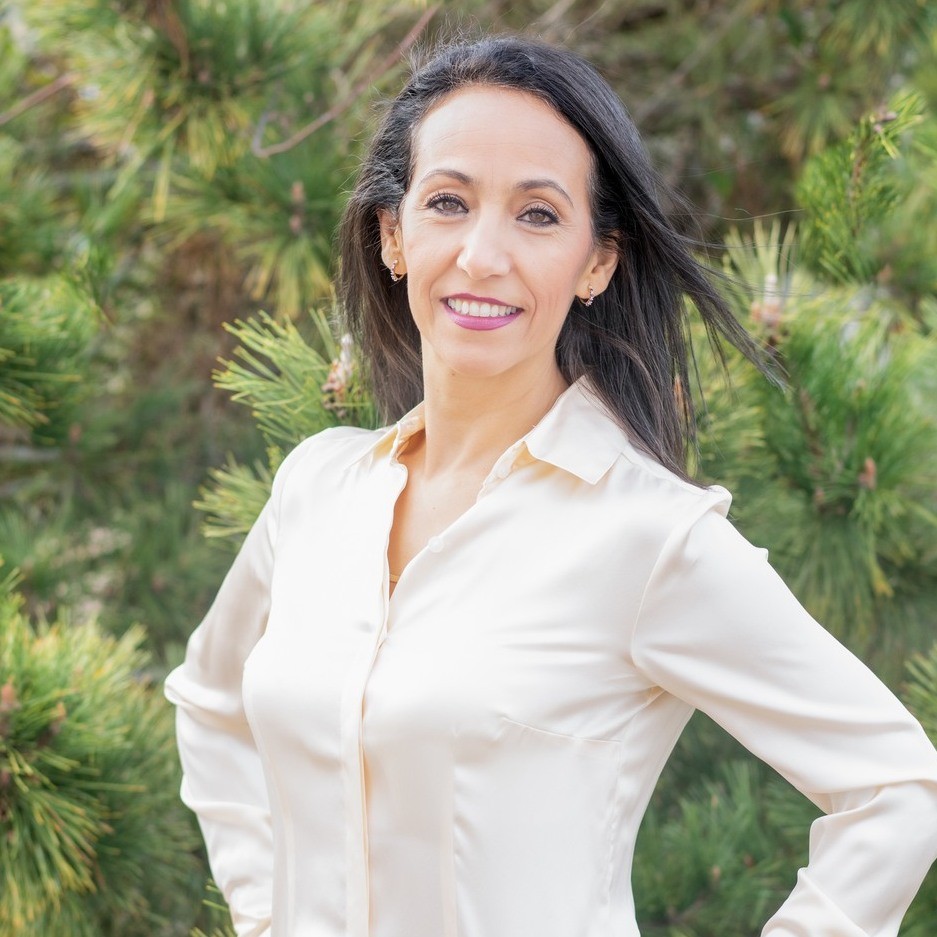 Teuta Shabani Towler: Women's Rights Worker to Life Coach

Teuta Shabani Towler is an entrepreneur, author, speaker, coach, and mentor. She has experienced many career roles, from nursing to computer programming. Coming from a Kosovo background, she finds strength in women's empowerment and being involved in women's rights. Teuta founded 'Women's Life' after working in the UN because of the Kosovo-Serbian war in 1999. She tells Global Woman Magazine how her experiences working with domestic violence and sexual assault victims shaped her and led her to become a life coach starting the company 'Peaceful Doers'. 
"I realised that I was avoiding dealing with my emotions from the war trauma by being busy. I enjoyed helping others to combat my guilt for surviving the war when so many others didn't make it."
What inspired you to pursue a career as a life coach?
I believe my journey of inspiring others started at an early age, at just seven years old. I enjoyed motivating my friends and family members to do what they wanted to do and cheered on their success. I've always been one of those people that friends came to when they needed an ear to vent and a shoulder to cry on.
In 2020, just before covid hit the United States, I went to the Mindvalley Live Conference in Los Angeles. It was a personal and professional development conference. I met many amazing presenters and attendees. I attended Lisa Nichols' Speak and Inspire workshop. There was something she said about using your story to inspire others, it ignited a spark in me to share my story. I was quite vulnerable sharing some of my painful memories with complete strangers. During the break, I spoke with Lisa, and she really tried to motivate me to be a speaker. I was surprised that many of the participants thought I was already a life coach and an inspirational speaker. At that time, I attended the conference as the CEO of Mitro Digital Marketing.
After the conference, my intuition to start a life coaching business was getting stronger every day. I was 100% sure that life coaching and speaking were going to be my following career path. I didn't know when or how; I just knew that's what I would be doing. I have a strong intuition which guides me to make decisions 98% of the time.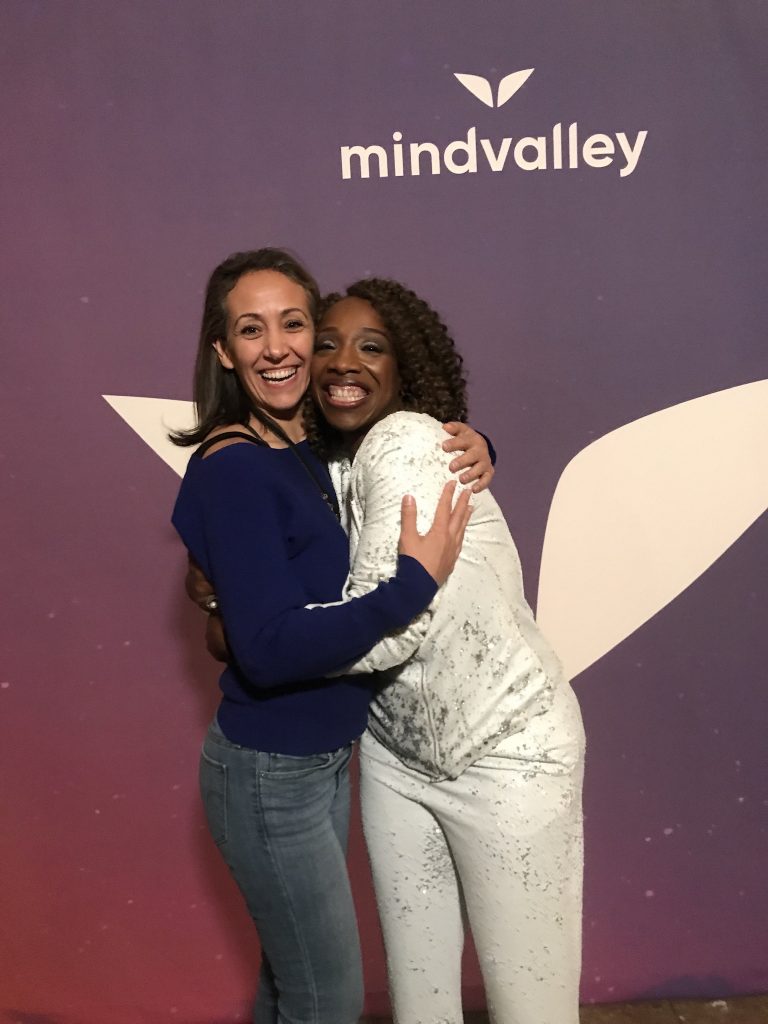 You have experience in various sectors, from nursing and computer programming to languages and journalism. How have these different roles made you into the woman and entrepreneur you are today?
The common saying, 'It's not what you achieve, it's who you become while on a self-development journey' really applies to my life. I honestly didn't understand the true meaning of that phrase until I became a life coach. That's when everything started to unfold and make sense of all my past lessons. I believe everything happens for a reason. I believe I've become a different person. The person I was meant to be. We're on a journey to evolve and prepare for the next challenge. One thing led me to the next. I went to nursing school whilst I was still in high school because I didn't have any other options for higher education at the time. Luckily, I jumped into that and graduated from both high school and nursing school at the same time. While working as a nurse, I got bored and really didn't like sticking people with needles. To challenge myself, I started taking computer programming classes. I developed my first software for patient records and used it in the practice where I was working. It was very rare at the time for businesses in Kosovo to have a computer let alone software. The doctor and the nurses loved the software for its practicality and ease to find patient records. Word got out to other doctors, and I began to sell the software to every doctor in my city. I made more money with that software in three months than working 12 months as a nurse. I fell in love with programming, quit nursing and went back to college for computer programming. 
Then the Kosovo-Serbian war escalated, and I started doing reporting for any media I could call outside of Kosovo to ask for help and let the world know what was going on. When the war was over, I took journalism classes and did some reporting for the local radio station. I also worked as an interpreter and domestic violence victim's advocate for the United Nations. Whilst working for the UN, I realised the need for a women's rights organisation. So that led me to Woman's Life, a non-profit organisation. All the skills and experiences I learned previously were very helpful in my new Executive Director job for the non-profit. I created educational courses for women in rural areas to learn different skill sets, but the most popular ones were how to use computers and writing/reporting courses for 6 months.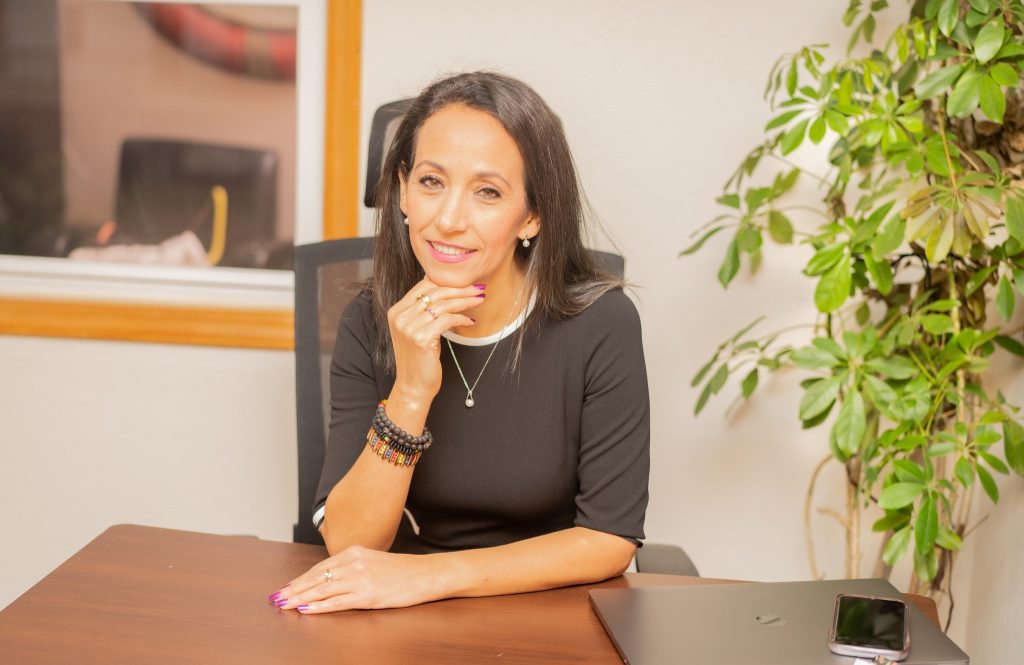 Why did you get into non-profit for domestic violence and sexual assault victims? What did you experience being involved in women's rights?
I created and published the magazine, Woman's Life, where our students and other women had a place to raise their voices and promote change. We were very involved in pushing Parliament to improve women's rights. We were behind electing women to serve in the parliament. Many positive changes happened during those years. We took advantage of the laws being changed from socialist and some communist laws from former Yugoslavia to democratic laws under the new Kosovo political and judicial system.
Working with victims of domestic violence and sexual assault during the war gave me a new experience and challenge. It was emotional work but very rewarding to be able to help them. My first challenge with the non-profit, however, was getting funding because I was quite young. Many funding organisations didn't believe in me because there was a lot of corruption and misused funds in non-profits at that time. So, I funded my own non-profit with my UN salary. I recruited many volunteers and asked businesses that I knew to help cover some costs for the survivors of domestic violence and sexual assault. After six months of paying office rent and all utilities on my own, I finally got my first grant. I'll never forget the interview process. There were four people, and I felt so tested, questioned, and judged. I felt like I was on a court trial for corruption. That was the first time I saw myself sweating without any physical exercise or high weather temperature.
After that first grant, sponsors were knocking on my door to offer grants. I worked 16 hours a day, eight hours at UN and eight hours at my non-profit. I only had Sunday off, but I didn't feel tired. I was extremely motivated and full of energy. Later on, I realised that I was avoiding dealing with my emotions from the war trauma by being busy. I enjoyed helping others to combat my guilt for surviving the war when so many others didn't make it.
Whilst working for the UN, I fell in love with an American and made the toughest decision to leave everything behind and move with him to America 18 years ago. Then 15 years later, we got divorced. We have two beautiful children. Living in the US led me to more experiences. I established my first business in the US, Mitro Digital Marketing, in 2013, and won numerous awards like the 'Entrepreneur Small Business of the Year Award', presented by the Outer Banks Chamber of Commerce. All of these experiences and education led me to be an unstoppable, confident entrepreneur with inner peace. I enjoy simple things in life and live in the present moment.
How do you use experiences from your life in your speaking and coaching?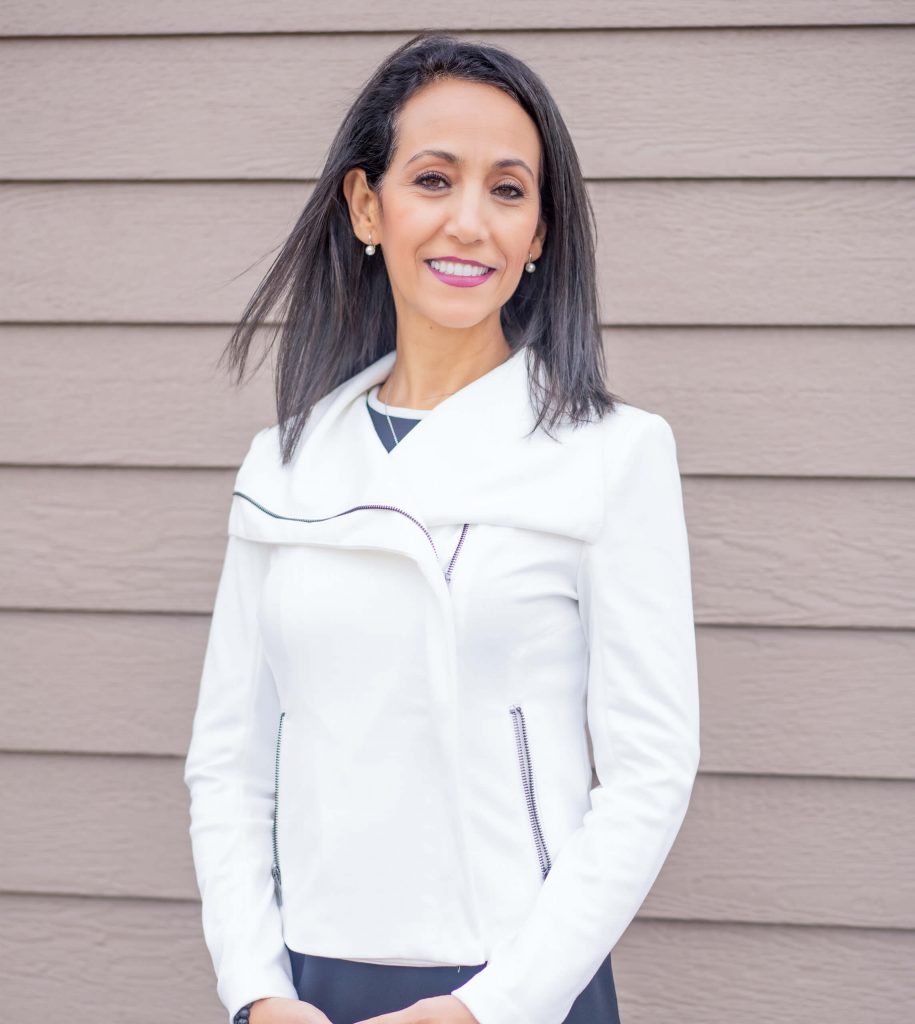 I use my experiences as well as my training to connect with people, whether it's one-to-one or in large audiences. Learning to be vulnerable to inspire others is an art, and I've learned that from my training with Lisa Nichols and John Maxwell. I live to inspire others. I love seeing people be happy and successful. It's very rewarding to see someone come to a coaching session confused about what they want, to then watch them unfold everything, take actions every week and come to coaching sessions sharing their new results. Coaching is nothing I've ever done before and nothing compares to this experience. I love being a good example and inspiring my daughter and son.
"I am grateful Covid gave me free time to dive into coaching training, otherwise, who knows when that could have happened."
What lessons can your life's story teach other women?
There's a lot I can teach but I always start coaching with where you are at in life? What are your goals? Then we create a map with strategic steps to get them there. Whilst coaching, some of these areas come up like: the power of forgiveness, gratitude, following your intuition, building self-confidence, healthy habits that help create a routine to stay consistent, persistence with personal and professional goals, money mindset, and relationship mindset.
Why do you believe it is important for women to harness the art of public speaking?
I believe every single person has an interesting story that's worth sharing with others. However, it takes training, experience, and self-confidence to be a public speaker. Therefore, it's so important to constantly develop yourself. Take classes from professionals to become a professional public speaker. Start with a friend or two, speak in small group settings, and then expand to larger audiences as you gain more experience and confidence. Choose the right audiences that will benefit from your story. My 15-year-old daughter spoke at a women's rally for women's rights to abortion. It was her first-time public speaking, and I couldn't be prouder to share the stage with her and four other women from different generations. Same issue, different women, and different generational stories. The whole experience was mind-blowing. If my daughter and I can do it, everyone else can speak on stage.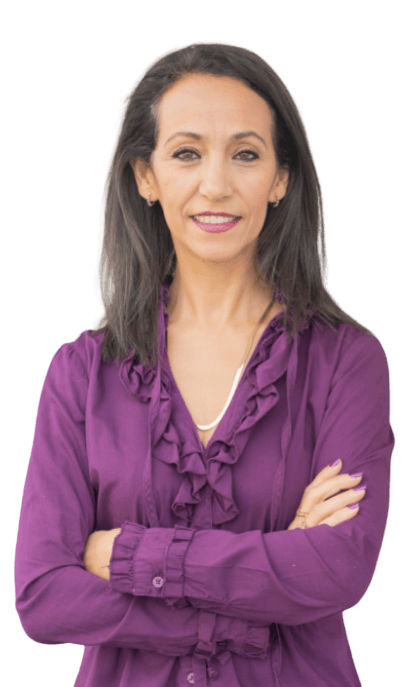 What inspired you to start up the Peaceful Doers?
After my experience in Los Angeles at the MindValley conference, I knew I wanted to become a life coach. One week later, the entire country shut down from Covid. My marketing business took a huge hit, and I was left with a lot of free time and two kids in the house. I started researching coaching certifications schools and found John Maxwell Team to be the best fit for me. I took life coaching, leadership coaching, public speaking, mastermind, and group coaching lessons and became certified in all those areas. I had the best instructors and mentors in the world. After the certification, I was ready to start my new business. I sat down with my kids brainstorming on the name. I wanted something with peace because my goal in life is to help people be at peace with themselves and their actions. My son came up with the name Peaceful Doer and I immediately loved it. I went online and reserved the name. Then proceeded with the rest of the legal paperwork to register the business. It's one of the best decisions I've made. I am grateful Covid gave me free time to dive into coaching training, otherwise, who knows when that could have happened.
How does being a Kosovo-American give you a unique perspective in your coaching and business?
I think because of growing up poor in Kosovo, I've learned to make good use of limited resources and be very creative with what I have. Something that comes up often in my one-on-one coaching is clients saying, I don't have this or that. When I ask them what they can do with what they have, it's amazing to see what they come up with to get themselves moving on to the next step. The other thing is the power of connecting. Kosovars are excellent connectors and that helps me in coaching and my business. Living in the US means I have a lot of resources, but sometimes it's hard to choose from and it's so easy to get distracted from that shiny new object syndrome. I help my clients stay focused on their goals and it helps me stay focused on my business.
Did you enjoy this article and find it helpful? Why not share it with your social media network below?