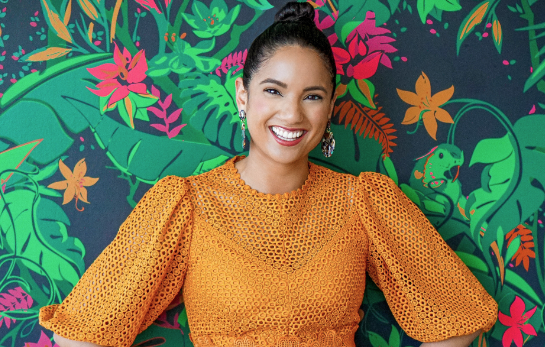 Pamela Zapata: Advice From The Woman Connecting Multicultural and Multiethnic Content Creators with Influential Brands
After several years with a successful career in marketing, Pamela decides to go even further in pursuit of her big dream. Soon, her company "Society 18" came to life. Society 18 is a bicoastal influencer management and consulting agency with a focus on multicultural and multi-ethnic content creators and digital strategy. In this interview, she shares with us some "secrets" from her work as marketing influencer, telling us how she has worked with big companies and important clients. As a career-driven lady, Pamela does not forget to give some valuable advice to all women on how to enjoy their journey towards their goals.
Tell us a little bit about yourself and your business.
My name is Pamela Zapata, and I am a NYC-based talent and marketing executive with a unique range of experience. In 2019 I founded Society 18, a bicoastal influencer management and consulting agency with a focus on multicultural and multi-ethnic content creators and digital strategy. Since then, I have quadrupled the agency's client list and hired several full-time employees and interns to continue to scale the business. Prior to founding my company in 2019, I spent 10 years mastering influencer strategy, integrated marketing, talent relations, casting, and production for some of the biggest networks, brands and agencies in the industry.
I started my career in LA at E! Entertainment, Ryan Seacrest Productions, Style Haul, and Sweety High – where I held roles focused on integrated marketing, strategy, development, production, talent and casting. I've dedicated years of my career and cultivated valued relationships by successfully and strategically utilising influencers and talent for digital and on-air programming, brand sponsorships and events that supported business initiatives, drove ratings, and increased revenue.
After relocating to NYC, I became the Director of Influencer Marketing at United Entertainment Group, where I led influencer partnerships, strategy, procurement, negotiations and campaign reporting for various personal care brands within the Unilever portfolio including Suave, Dove, Love Beauty Planet, Axe and Popsicle. I eventually moved on to my role as Senior Director of Influencer Marketing at Starpower, where I oversaw multiple campaign and influencer casting initiatives for key beauty brands including Estee Lauder, Bobbie Brown, MAC, BECCA and La Mer. I was able to touch on various parts of the business, ranging from campaign ideation, concept execution, strategy, client management and talent relations.
Who are your clients and what do you do for them?
We work with multicultural and multi-ethnic fashion, parenting, lifestyle and beauty influencers on branded campaigns for partners such as IPSY, Sephora, Almay, Fabletics, Urban Decay, Marc Jacobs, Calvin Klein, Not Your Mother's, Macy's, Foot Locker, TRESemmé, American Eagle Outfitters, P&G, Google, Olay, Unilever, Dove, Lego, and Hallmark. Current Society 18 clients include Robyn Dixon, star of Bravo's The Real Housewives of Potomac; Charlize Glass, who initially gained global recognition in 2014 when Beyonce shared her choreography of her song Yonce when she was just 12 years old; Lisa Ramos, best known for her role as an expert panellist on MTV's popular series Guy Code; Jessica Lewis, one of the top natural hair influencers in the country; Aysha Sow, who launched her career by sharing her natural hair journey on Instagram and has since worked with numerous prominent beauty and fashion brands; and Jewellianna Palencia, DC-based beauty, fitness and lifestyle content creator.
My team and I leverage our unique strategic insight to maximise sponsorships and optimise campaign performance, to benefit both our clients and brands they work with. We guide clients through the complexities involved with brand partnerships, while also focusing on personal brand building, channel growth and optimisation, and new business.
You work with multicultural and multi-ethnic fashion, parenting, and beauty influencers on branded campaigns. How can brands demonstrate that they care about diversity through their work with your clients?
Just checking a "diversity" box isn't enough anymore. Brands should be including a diverse range of talent in all of their marketing initiatives. Try to recognise any subconscious bias you may be operating under and address it. If your company is known to lack diversity, that can show up in your external communications, so be intentional about hiring more people of colour, especially in senior leadership positions. Recognise the importance of bringing people from different backgrounds and different walks of life together, so that a variety of voices are being heard and people can create the best work possible.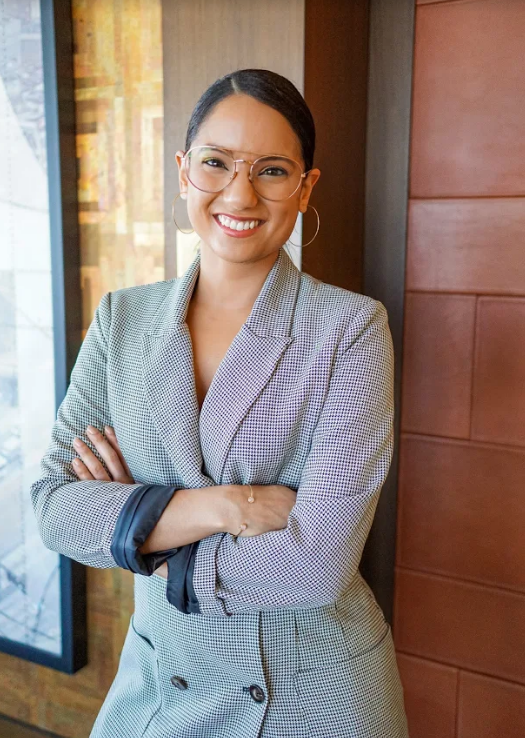 Is there a brand in particular that you feel is doing a great job prioritising diversity? How are they doing so?
I think from the very moment it launched, Fenty Beauty did an exceptional job with their diversity initiatives, which they demonstrated through their creator partnerships and the content they created. And to be quite honest, many brands saw that and followed suit. We have seen a huge shift in how many companies – especially beauty and fashion brands – have included a wider range of skin tones, hair textures, gender and cultural stories into their campaigns.
You've been a prominent marketing influencer for some time noe. How do you see the industry evolving?
I believe brands will continue to build out their diversity and inclusion initiatives. However, as I mentioned before, rather than just checking off a box, brands across all industries are seeing the importance of not only including diverse voices into their marketing campaigns but within their company structure as well. From a social perspective, I believe that influencers and brands will begin to diversify the platforms they use and shift their focus outside of Instagram. Due to the recent algorithm changes on Instagram, many creators'engagement and reach has been negatively impacted, which is pushing them to expand their audiences on platforms like TikTok, YouTube, and a few of our clients have even launched their own blogs.
Where do you see yourself/Society18 down the line?
I see Society 18 being THE agency of record for brands who are looking for insight and support on influencer initiatives and holding them accountable in terms of their diversity/inclusion commitments. With our wide range of multi-ethnic creators and seasoned team, we want to be the agency that brands immediately think of when they need guidance, and we pride ourselves in providing best-in-class services to anyone that chooses to prioritize these important initiatives.
What advice would you share with other female professionals? Can you share a personal example of an important lesson learned?
You're in charge of your own life. Don't let societal norms or outsiders scare you away from achieving your dreams; whatever they may be. If you are not happy in your current situation, it is your obligation to yourself to make a change. Want to start that clothing business? Do it. Want to go back to school? Do it. Block out the white noise and surround yourself with people at your level. Having a strong support system has helped me tremendously, especially during the times when I wanted to quit. Whether that is your family, friends, partner or team members, it is crucial to surround yourself with trustworthy people that believe in your vision to accomplish the impossible.
Did you enjoy this article and find it helpful? Why not share it with your social media network below?