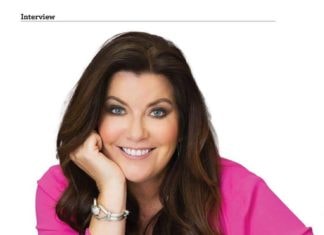 Lynda Cormier-Hanser: My Time is Now
Lynda Cormier-Hanser

Love is everything – it is an energy, a force and its power is infinite
By Nika Jazaee
Lynda was born and raised in southern California, to a close knit family that gave her a happy childhood and the positive mindset that she approaches anything in life or business with today. Bilingual in Spanish and English, she still has a close relationship with her mother of 93, who came to the US from Nicaragua. The love that Lynda experienced in her upbringing has made her a very loving person today, not just with her husband and children but with everyone that she meets. Today with her husband she runs multiple businesses, including GIA, an international wellness company that has achieved great success. Some of the profits are used to fund an initiative she is very passionate about, which is personal development for teens and young adults.
Lynda will be joining 10 other women in Hollywood in October, to speak on stage, launch a co-authored book, and be part of a documentary film for PBS TV, titled 'Phenomenal Global Women'.  
Where did you grow up and what is one of your strongest memories of childhood?
I feel so grateful to have been brought up in Southern California in the beautiful quiet community of Palos Verdes.  Whenever I think of any childhood memories, my family always comes to mind. Whether it's my mom, dad, sister, grandmother, nine aunts and uncles or my 27 first cousins, they were all a permanent fixture in my life. We were always together on weekends, and our home was the usual gathering place. My mother is from Nicaragua originally and I am blessed to be fluent in Spanish. To this day, it makes me laugh picturing my blonde haired, blue eyed Californian father, who did not speak any Spanish, singing and dancing with my Latin mom and her large, extended family. Most of the time everyone was speaking Spanish and he learned to understand much of what was being said, and as we got older my mom's English improved. One of my aunts married a British man, so there was always at least one other English speaking person to also keep my father company.
I have fond and vivid memories of those early family years, but since you asked about my "strongest memory" for that specific moment, I was completely alone. I was eight years old, and walking along the beach on a Sunday. I'm sure my parents and sister were somewhere either ahead or behind me, not very far away. But I have a very specific recollection of walking along the beach in a moment of solitude. The beach feels like home to me; I've always loved the beach, and I am sure I always will. The reason I remember being eight years old is because it was in third grade when this pretty significant shift happened in my heart. I went to a private Catholic school, and we would have mass once a week and as kids would learn different songs for when the procession signaled the start of the hour. This week, we learned a new song and I couldn't get the lyrics of this one sentence out of my head. "Have you ever looked at a stranger, and seen the face of your brother? Then, I say you have seen Jesus, Oh Lord".  That was the exact moment when I realized – at least within my interpretation of this sentence – that every stranger was a part of my extended family.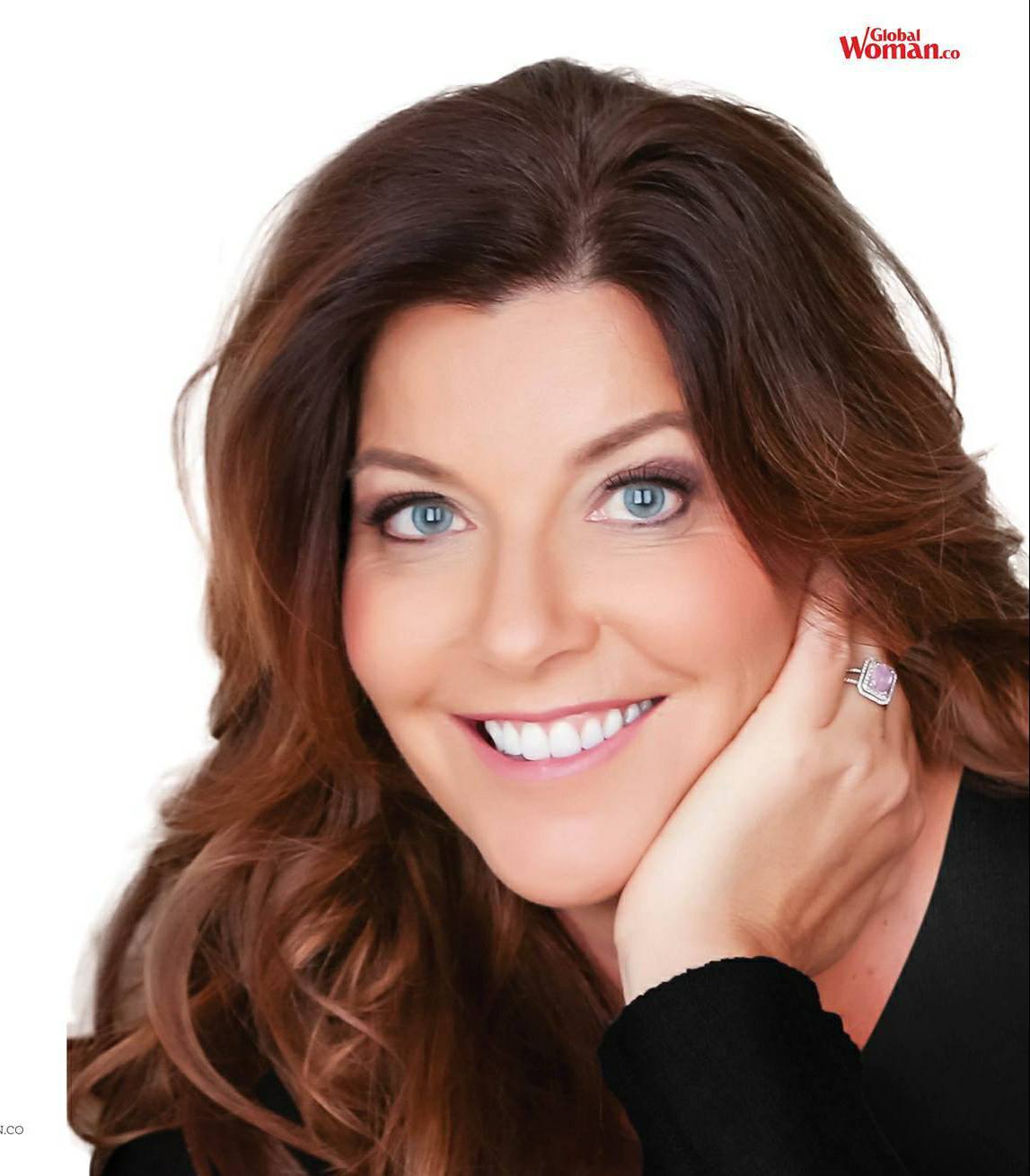 This is not about religion or which religious affiliation – if any – someone may have. No, it is all about love and kindness. From that moment on, I embraced being a part of my amazing family that grew from 27 first cousins to the entire world. My family was humanity, starting in that very moment. And it got better! Not only was all of humanity one interconnected team – we were meant to be a loving team -because according to the lyrics of the song, residing in the face of that stranger was the divine, love incarnate. So gender, color, race, and ethnicity became simply beautiful reflections of individuality, we were all just flowers of different colors, all meant to live together in peace and harmony in one garden. Over the years, I've reflected on that specific memory many times. Of watching the ocean waves, its vastness paralleling the vastness of the world. In this moment of revelation, I knew that there was no room for judgement in a loving world. And life was meant to be embracive, not abrasive.
Who or what inspired you the most growing up?
Without a doubt, that would have to be my immediate family. My mother, father, sister and grandmother. Each one inspired something completely different in me. My mom was – still is – strong and brave. She came from Central America completely on her own in her early twenties, leaving her nine siblings and parents, until eventually my father helped each of them come to California. She loves life and her family. And today at 93 years young, she is such an amazing example of love and faith. My sister, who is three years older than me, really inspired me to be my own person. We have always been really different, with somewhat opposite personalities. I was very sensitive, as a child – to some – maybe overly sensitive. But my sister always seemed to be strong and clear headed. Where my emotions would get the best of me when I was younger, she was smart, composed and collected.
My father was such an amazing example of integrity. He has probably been my greatest influence in business, as he was brilliant, dedicated, and generous all at the same time. He taught me so much through his example. He started his own telecommunications company which grew into a very substantial business. He was a visionary and pioneer, and helped bring cellular communication to the world. What started as mobile phones that were installed in vehicles eventually became the smart phones that we all carry today.
It's beautifully ironic that my husband and I started our own international wellness company, GIA (the acronym stands for Growth, Inspiration and Abundance) which has the distribution rights to multiple patented technologies to offset the dangers of electromagnetic radiation from those very cell phones, smart phones and many other wired and wireless devices. I can't help but see this irony as destiny. It is no coincidence that while my father helped bring this revolutionary technology to the world, he also knew enough to tell me to back away from the microwave oven because he didn't want me exposed to that radiation. And GIA has the privilege of bringing these amazing technologies to the world.
It's my father's mother – my grandmother – that probably inspired me the most. She was simply amazing; she taught me about the importance of being a lady — of being strong, yet graceful at the same time.
But growing up, it's my father's mother – my grandmother – that probably inspired me the most. She was simply amazing; she taught me about the importance of being a lady — of being strong, yet graceful at the same time. She was independent at a time when "women's independence" had not emerged as a way of life. She was an example of unconditional love, she enjoyed the finer things in life and made sure my sister and I were exposed to culture. She took us to Italy when I was 14, and that reaffirmed my belief in the importance of a global community. She cared about her appearance but not at all in a way that seemed like vanity. It was more a byproduct of the privilege she felt to be a woman, and to look and be your best. In my adult years, without a doubt, my daughters Morgan and Shelby have been my greatest source of inspiration, my greatest blessings and teachers from the moment they were born. I also must say, my husband inspires me to be my best and is the most loving, supportive husband I could ask for, and our love is literally a dream come true.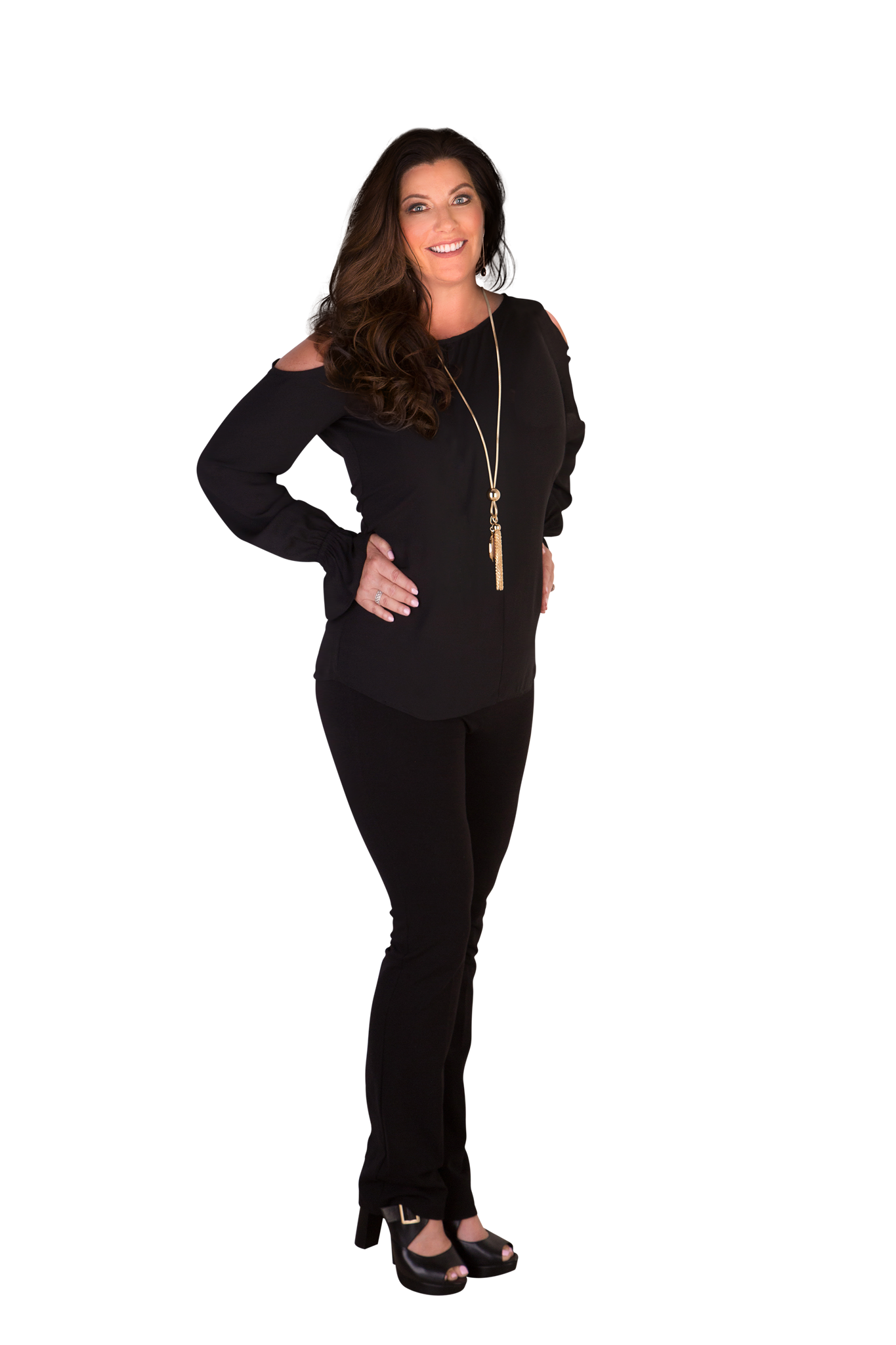 You have a very impressive academic success, what do you think has been the biggest reason behind this?
Thank you. It is a true combination of nature and nurture. At a young age, I discovered the competition that I loved the most, was when I competed against myself. Naturally independent, I never really compared myself to others, but I have always enjoyed challenging myself. Once I was clear on any specific goal, I would persevere. The short answer is that I have a good amount of natural initiative. Coupled with that, my parents were so loving and supportive, that I believe that sense of security fueled a good amount of self-confidence. Once I set any goal, I never doubt that it will be accomplished. I have tried to give my children that same self-assurance and to remind them that there is a big difference between being confident and being arrogant.
Confidence leaves room for humility, which is extremely important. But having natural self-esteem triggers a great domino effect, because when you are confident, you do not have worry or doubt – you go after your goals and dreams with unencumbered drive.
Confidence leaves room for humility, which is extremely important. But having natural self-esteem triggers a great domino effect, because when you are confident, you do not have worry or doubt – you go after your goals and dreams with unencumbered drive. Which, of course, enables you to navigate inevitable obstacles without fear. Once you reach that goal, you already have proven to yourself that you can do it, so you set another goal, and reach that one, and then another and another. Having no fear of failure has proven to be one of the keys to my success in school and later in business. This realization is one the primary reasons I am so passionate about teaching my Personal Development / Leadership Programs – like the Breakthrough Program and Discovering Destiny – to support the self-belief in people of all ages.
We all live with fears that might hold us back in life. Is there any fear that you had to overcome, and if so what and how are you dealing with that fear?
Every single thing we want in life, if we do not have it yet, is on the other side of fear. I have definitely learned to overcome my number one fear, and in doing so, it has enriched my life in immeasurable ways. Having lost my father very unexpectedly when I was only 22 years old, I was left shattered. So, there it is, that's my number one fear: to be left and shattered by somebody I love with all my heart. In overcoming that fear, I developed a habit of nourishing my relationships. So that if anything tragic were ever to happen, I would have no regret – of either words or expressions of love – having been left unspoken. Because my father passed away so suddenly and it happened in the midst of the only period of time our relationships was ever strained, I did not get to see him or reconcile in any way prior to his death.
From that moment on, just about 30 years ago, I dedicated myself to consistently demonstrating love through words and actions. I love people completely with all my heart and soul, and I show them and tell them all the time. While I have always been expressive, this magnified habit which was born from that pain and fear, has enhanced every relationship. And in doing so, it has helped me create a life filled with joy. Although I'm sure that sometimes it may be a little excessive – especially with my two daughters and husband, who hear the words "I love you" – or see them in a text message – at least 10 times a day. This characteristic of bestowing love and grace as often as possible and to as many people as possible is one of the greatest gifts we can give to ourselves and others. I am currently writing a book about the "Ten Greatest Gifts", and this one is right at the top of that list.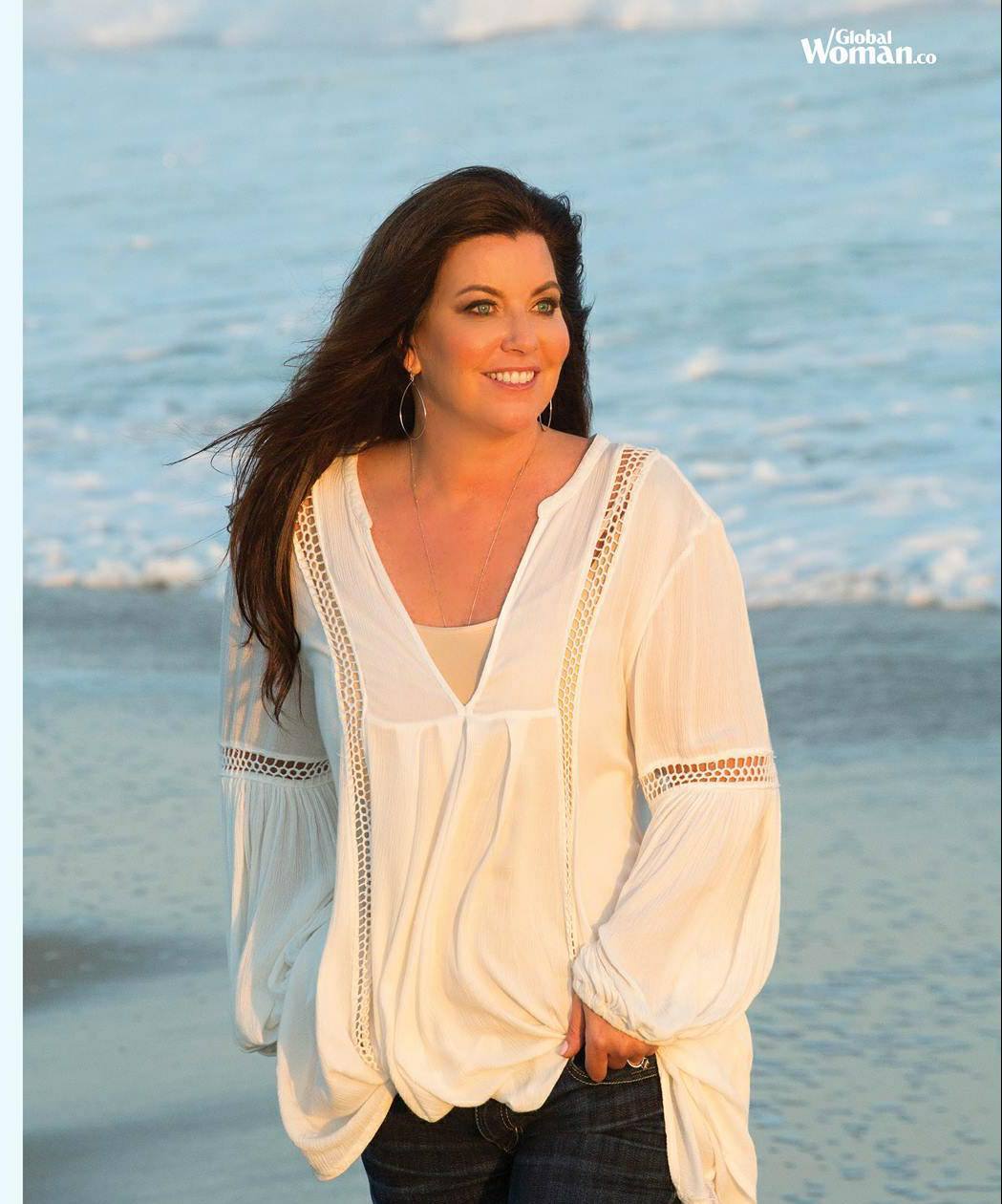 As a woman, has there been any difficulties in your chosen field? Could you name an example where you felt that something was happening "solely because I am a woman?"
Wow – I really have not thought about this in a long time. There is only one specific incident in my career that I can remember. I was the National Sales Manager and Trainer for a very large company that had Independent Sales Representatives in North America. One of the two owners was a man who – over time – became threatened by the influence that I had with these thousands of people. At first, I thought it was more of his ego, that he simply could not let go of the need to be "the one – and only one" who people respected and admired. In businesses – I have come to learn and then helped other CEOs overcome – the two greatest reasons for their demise – are ego and greed of the owners or executives.
The situation I found myself in was very sad and frustrating because that man illustrated – during a time when the company was experiencing tremendous growth and it being clear that my efforts had a lot to do with that growth – that some of his comments were chauvinistic. And I eventually saw the way he mistreated his wife, the way he spoke of other women, even in my presence, which was inappropriate. It revealed a characteristic of chauvinism and lack of a moral compass. It was very simply a lack of respect for me as a woman. All the other executives in the company were men, and there was this "good old boy club" feeling with many of them that was insidious. I found myself really having to discover my voice and stand up for myself to make sure that I received adequate compensation. Because of my experience and expertise my ideas and decisions were readily accepted, yet despite that, I was still put into a position where I had to reiterate and constantly prove why I deserved to earn what I was earning. It was an amazing learning experience, and eventually I resigned from the company. Among a few other things, it felt too inauthentic to be working for this man and for a company where I felt the majority-owner was unethical and didn't genuinely appreciate women. I do have tremendous gratitude for the experience because like every instance in our past, it becomes a steppingstone for the future – and in this case, it paved the path for my husband and I to start our own company together, where we have created a unique, authentic, and value based corporate culture.
What are your female strengths in business?
Years ago, I was being asked for one last piece of advice during a Question and Answer session. "What would you say is the one key to success in this business?" Instinctually I said "The key to success in this business and in life is simply this: Open your mouth and your heart at the same time." Period. End of story. If we all communicated with an open heart, we would choose love over fear, service over ego, generosity over greed. To me this is a female strength, it feels natural as a woman to communicate with compassion. Also, to look for the good in others and in each situation. As I shared earlier, I was very young when I began opening my mouth and heart at the same time, and I learned that when we do this, we would be respected because we earned it, not because we demanded it. We would always be leading with the most powerful energetic force on the planet. LOVE. It always prevails. It prevails when we are tested in relationships, when we are raising our children and when we are teaching, guiding, and disciplining them. It prevails in business. During that Q & A session I shared that idea of opening your heart and mouth at the same time, not realizing that what I was really asking people to do is to trust the divine that resides inside of them. Trusting our instincts, or what some people call women's intuition can be transferred into business as well. I guess that when answering the question what my female strengths are, it would be that I trust my "gut", as well as leading with love. There is actual research that shows, even in business, we can be more accurate and effective in trusting our instincts, than we can be when over-thinking things. Of course, there are times to that we must employ cognitive analysis, but trusting our emotions and instincts contribute more than people believe to making the "right" decision. It is important to realize, when leading with love, it is more than an emotion; it is an energy, a force and its power is infinite. Once we learn to hear its call, trust its authority and connect with love, we can access its grandness, while simultaneously summoning our unique potential. Love is everything.
Once we learn to hear its call, trust its authority and connect with love, we can access its grandness, while simultaneously summoning our unique potential. Love is everything.
Can you tell us more about your business today and your aims for the next 2 years?
I feel very blessed to say that I have multiple businesses. In addition to running our international wellness company "GIA" and my Personal Development / Speaking career, my husband and I invest in real estate and in a number of other growing businesses as well. As it relates to GIA, I must say it's much more than revolutionary "wellness products" – it's a lifestyle brand. I'm able to pour my professional passion of empowering others, inspiring people to live their best day every day, and give them the specific tools and strategies to develop their purpose and live it. From the inception of our company we created a program called "Roots and Wings". A portion of company profits are set aside so I can facilitate leadership and team building events for teens and young adults – at no cost to them. Over the course of years of teaching personal growth and development to adults, I realized that it is young adults who can make such an impact on our future, if they are given the tools and resources to expand their belief in themselves and their own potential. And we've seen amazing results, teens who have gone through the program have gone on to earn college scholarships where before they never allowed themselves to even consider applying.
Family relationships have been enhanced and gone from troubled and dysfunctional to harmonious and synergistic. I personally experience the most joy in facilitating these events, trainings and speaking engagements – for people of all ages and walks of life – where people leave with a noticeably enhanced sense of their own extraordinary self, but more importantly with very specific strategies to help them design and live a life that they absolutely love. It impacts relationships, career goals, physical health goals – literally every aspect of life is enriched for people who then go on to serve their families and the world.  Between GIA and my own speaking and training career, my goals for the next 2 years to the next 20 years are to continue to create a perpetual legacy of enriching people's lives in their health, happiness and in their own prosperity.
 I believe we are more able to gracefully balance the importance of developing relationships in business with maintaining a mindset and acumen around what is best from a financial or strategic perspective. 
What are a few reasons why women are doing so well in business?
What a great question! And the bottom line is that women are experiencing such success in business because WE ROCK!! If you think about it, we have always been the givers of life and of love. Since the beginning of mankind, we not only bring life into the world – literally – but we have the capacity for exquisite love in our work. Mother Teresa said "Love is service in action." We serve as mothers, daughters, sisters, wives, friends and business leaders. Women have this amazing infinite capacity to shoulder responsibility that is very different from men. And I say this with all due respect to all the great men out there.
I am not one to stereotype, but in addition to physical differences between men and women there are other characteristics that are predominantly either male or female. Because of our female energy and the natural nurturing, I believe we are more able to gracefully balance the importance of developing relationships in business with maintaining a mindset and acumen around what is best from a financial or strategic perspective. Relationships are key in all businesses, whether it's with your customers, or your employees.
The very definition of a business is that it requires you to interact with people. And I think that women have a more natural ability to tap into the personal connections that are critical to not just expanding businesses, but to also enjoy life and relationships. I'm not saying that men are not capable of this. They are. What I'm saying is that in my opinion, most men have to focus and develop those relationship skills, where that comes more naturally to most women. At the end of the day, where women and men have a very similar capacity to learn skills in strategy, finance, and task oriented activities, I feel that women have an advantage with the emotional access required to express compassion, understand emotions and people-skills that are critical in any business and which are major drivers towards business success.
Did you enjoy this article and find it helpful? Why not share it with your social media network below?