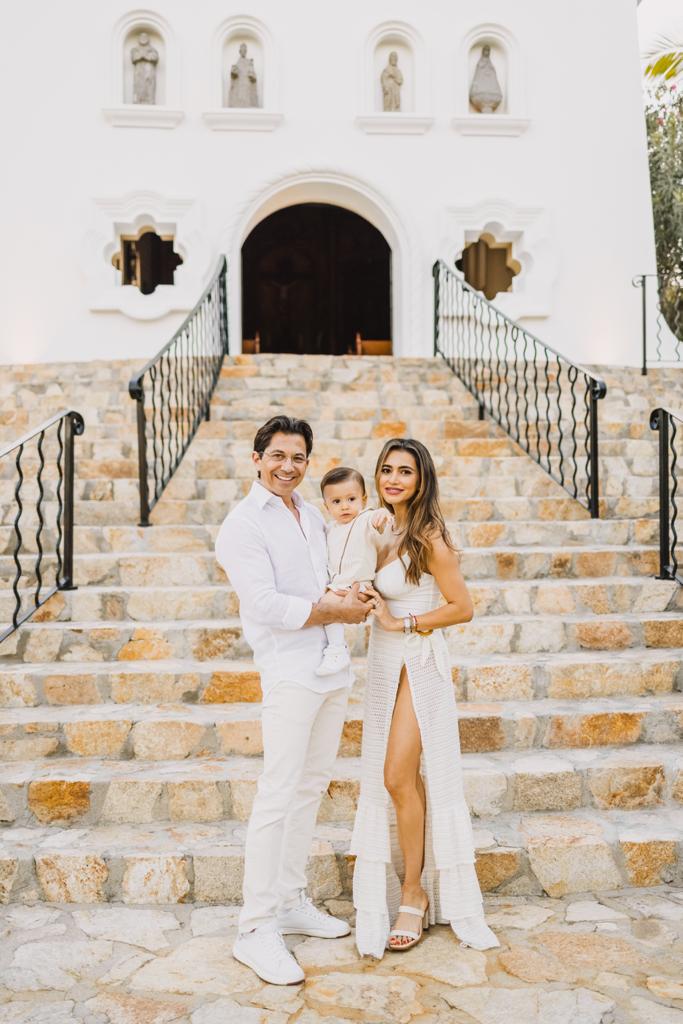 Lisa Graziosi: Use Your Messy Middle to Anchor Your Success
By Mirela Sula
With 18 years of experience in the hair industry, Lisa Graziosi's reputation has been built on a foundation of professionalism and genuine care for each and every one of her clients. When battling with alopecia, the businesswoman and mother found herself obsessively researching natural ways to camouflage the effects of hair loss with the help of the beauty of extensions. Lisa has spent more than 10 years honing her extension skills and has become known in her industry as the #1 expert Extension stylist.
From motherhood to entrepreneurship, there are hours of hard work, dedication and manifestation. Where did your drive to succeed stem from?
I am a strong believer in manifesting, and there are many times we find ourselves getting anxious about not achieving something fast enough. As a teenage girl, I had this impatience – I wanted this and that. I dreamt of success and daydreamed about starting little businesses. I wanted to grow up quickly so I could finally help my family out. My parents would always say 'relax, everything happens on its own time'. Achievements don't happen out of anywhere – it doesn't just fall out of the sky. It takes time. You'll be surprised about how much of your thoughts are manifested, good or bad. Think about it, if you dwell on it, it will happen.
From a very young age, you had this drive and passion. You probably knew that you wanted to create something different, but no one ever has a clear picture at the beginning. Did you find that your thoughts and values were different to others around you whilst growing up?
I've always felt a little different. I always feel like I've grown up faster than I should have. I think this thought stems from my childhood, where we didn't have a lot growing up. I love my childhood, and I'm definitely not trying to create pity because that upbringing is what made me who I am today. I was never a party girl, who lived in the moment, instead, I was always looking towards the future. I was constantly questioning the changes I can make – what can I do now to prepare me for the future? How could I change my lifestyle?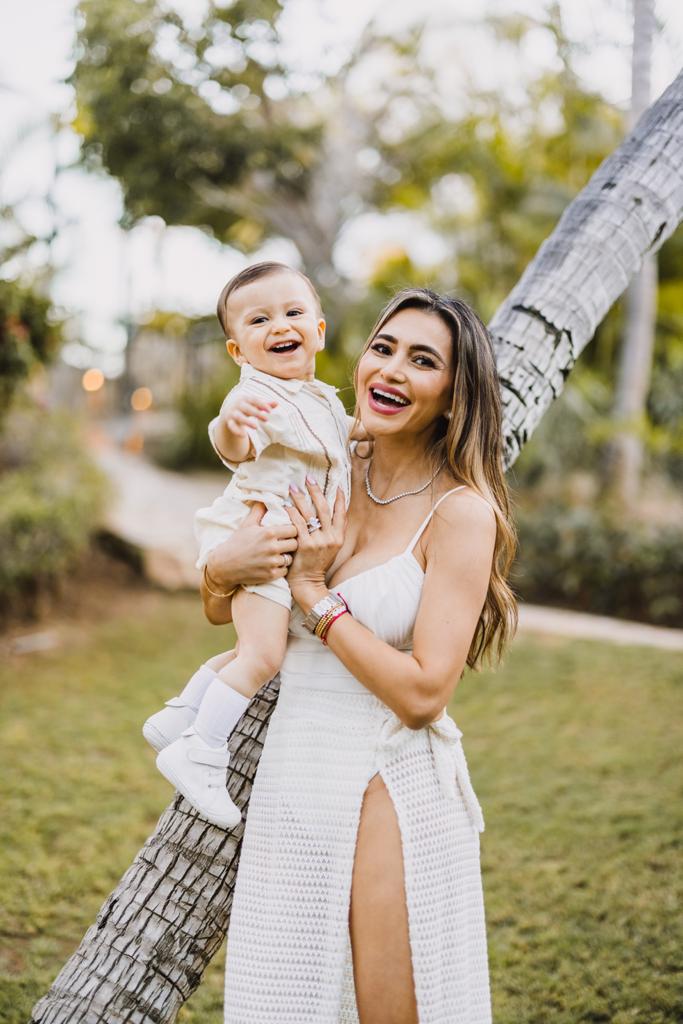 We as a community talk about everything from business to marketing, but there's something special about hearing stories about love and connection. Can you share your love story?
We both, in a way, manifested our relationship. When we got together we always talked about what we both wanted, and I had my list of dos and don'ts. Lots of women write their list with 'I want this, this, this…' but I had a list of what I wanted in a man and what I did not want. So when I met my husband Dean, he had the exact same list he had written 4 years before meeting me. He had attended a Tony Robbins event, and as we all know; no one ever leaves without a life-changing breakthrough. It was on the day they talk about relationships, and my husband sat down and went through the whole process of figuring out what he wanted in a relationship. When we shared our lists, it was practically identical. Be careful what you wish for because it really does come through.
I love the concept of love, but I'm not a big hopeless romantic. When I started my career as a hairstylist, I met so many women, and it was always this repetitive moment of 'when I met him I just knew…' I did not believe a word of that, it just seemed ludicrous to me. Those ideas all went out of the window when I met Dean.
We met through mutual friends at a dinner that we were both invited to. I had just worked a 12-hour day, and I definitely wasn't feeling the cutest. My feet were hurting from being on my feet all day. I didn't want to go, but I told myself I'll just go for a little bit and maybe have one drink, and then I'll go home. I went, and I ended up staying all night. He and I were just talking on a friendly level – there's a fine line between friendly and flirty and we didn't cross that line. After we both left, I came to the realisation that I kind of liked him. We were texting just as friends, and he simply said let's hang out again. I agreed and offered to invite all of our mutual friends, and he replied, 'I don't want to meet everybody, I just want to go with you.' We have been inseparable ever since.
What inspired you to create Extension Bar?
I suffer from Alopecia – this is when you lose hair in patches. Extensions are a luxury – they're not cheap. I wanted to create a business where you can come in, and there's every method, every type of hair there for you. I wanted to create a space where people don't feel intimidated to come in. We as a team, can educate you on how we can make your hair look better and the most natural as possible at the most affordable cost. Extensions are hard to find and more popular in big cities. My vision is to spread this and have it everywhere so anyone can access it wherever they go. It was my personal hair loss experience, that inspired my mission to create Extension Bar.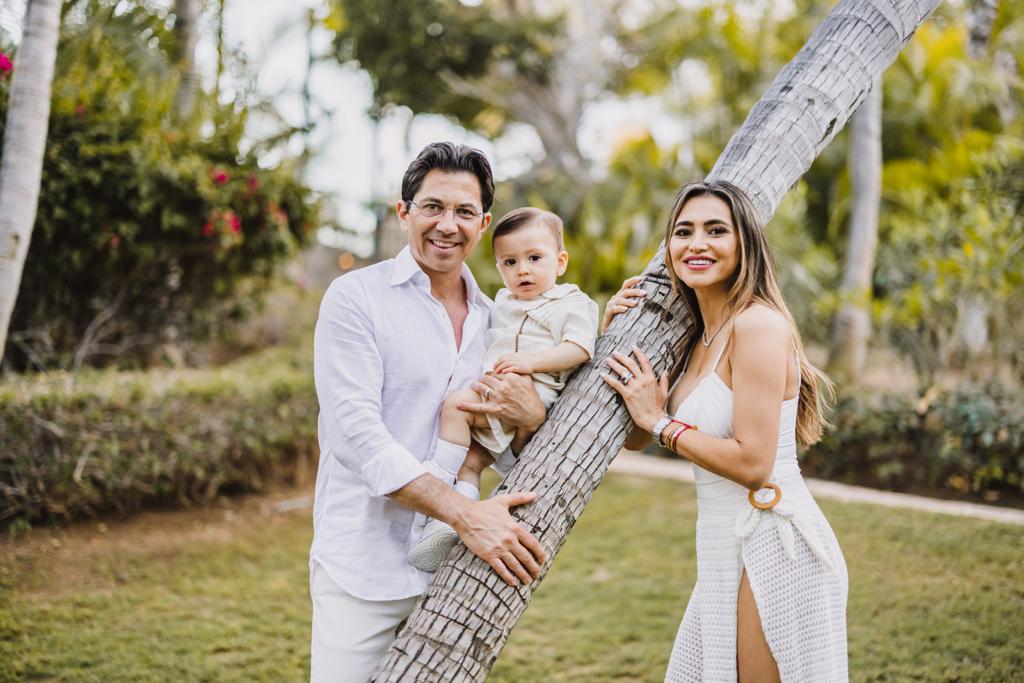 You have become a big influencer, helping women and men all over the world feel confident with their hair. What is your vision for this business?
I was always told by other co-workers and other people in the industry that this is never going to work, it was going to fail. Our business is at the very beginning stages and I'm still working really hard. Lot of people see the beautiful image on the outside but no one sees the business behind the scenes. We're trying and we're all wearing many hats to make this work. I walk into the salon and we have more employees, awesome trainees and more clients. We are touching so many lives in so many different ways. For me, I want to help the women and the men that are in this industry and I want to change the education system in the hairstyling industry. I want them to have room to grow and not just stand behind a chair to make money.
You are a mother and who also dedicate countless hours to your business, Extension Bar. How did you create that work-life balance? 
It's definitely a challenge to balance and it's harder than I ever thought it'd be. When I was pregnant, I had the idea of coming back after a month and getting straight to work. And then the reality of motherhood hit me. My baby has severe eczema and he needs my attention all the time, as he's constantly itching himself. The blessing in disguise with COVID was that I was able to stay at home with my baby the whole time. Every day I'm trying to balance my life as a mother and entrepreneur. In the house, I like to be present and I don't want to be too immersed in work and when my husband has free time I want to be free for him too. It's a juggle that no one understands except me and my little brain.
What's one piece of advice you'd give an entrepreneur and mother with big aspirations?
Use your messy middle as your anchor to your success. What that means is that a lot of us want to show the perfect side – we don't want to do a video until our hair is all done or the background has been perfectly organised. Show the messy middle. Show the struggle. When you're opening a salon, starting an online business or whatever it may be, show the process. Show how hard it is to start it, your setbacks, the highs and the lows. People will see themselves in you, and witnessing your commitment amidst the pitfalls will motivate them to succeed.
Watch the full interview in our Global Woman Academy.
Edited by Sujany Baleswaran
Did you enjoy this article and find it helpful? Why not share it with your social media network below?