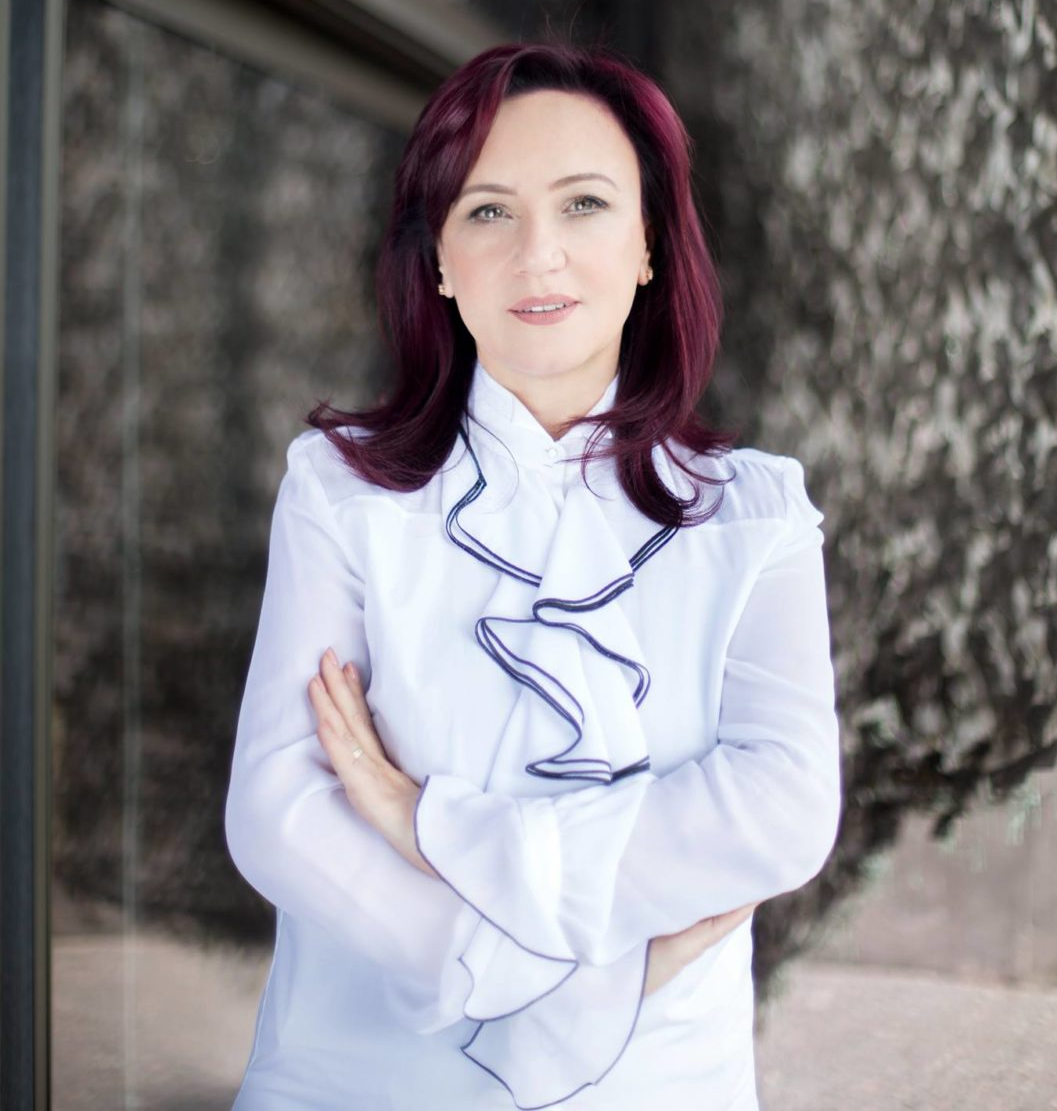 Linda Rama: I consider myself lucky to live with the prime minister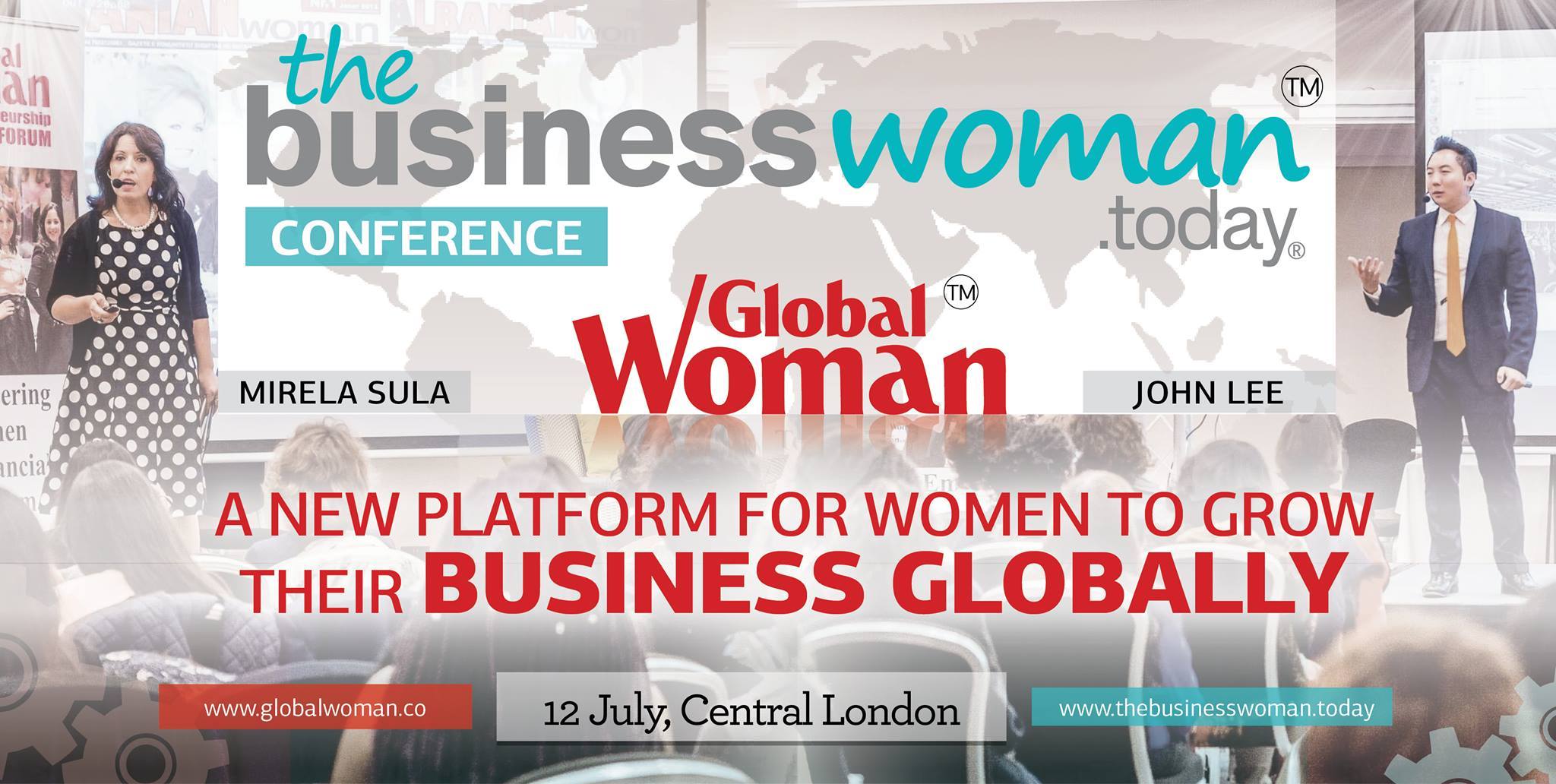 Linda Rama

I consider myself lucky to live with the prime minister
By Mirela Sula 
Photo credit: Blerta Kambo
I knew of Linda Rama a long time ago. I used to follow her with admiration for the amazing work that she was doing as an activist on human rights issues and civil society, particularly those focused on children and women's rights. Before she became the wife of the Albanian prime minister she had invested a lot in her personal and professional development and achieved a lot in life. A woman that was a role model for many others, especially in a small country like Albania which has been isolated for many years under the communist regime. In this exclusive interview for Global Woman magazine, Linda Rama has shared her profound story, which is so inspiring. While talking with her it felt like it was not only her story but it belonged to many other Albanian women who have lived the experience of that period. 
Behind her words and message I could see myself, my mother and many others that can resonate when they read this. A powerful woman like Linda Rama, who at the same time is so humble and modest, can show all of us that being vulnerable sometimes is the magic where we can find the power that we need. I am very honoured and privileged to share this interview with the Global Woman community and the whole world, as this gives me the opportunity to show a little reality of my country from the past, the present and what it can be.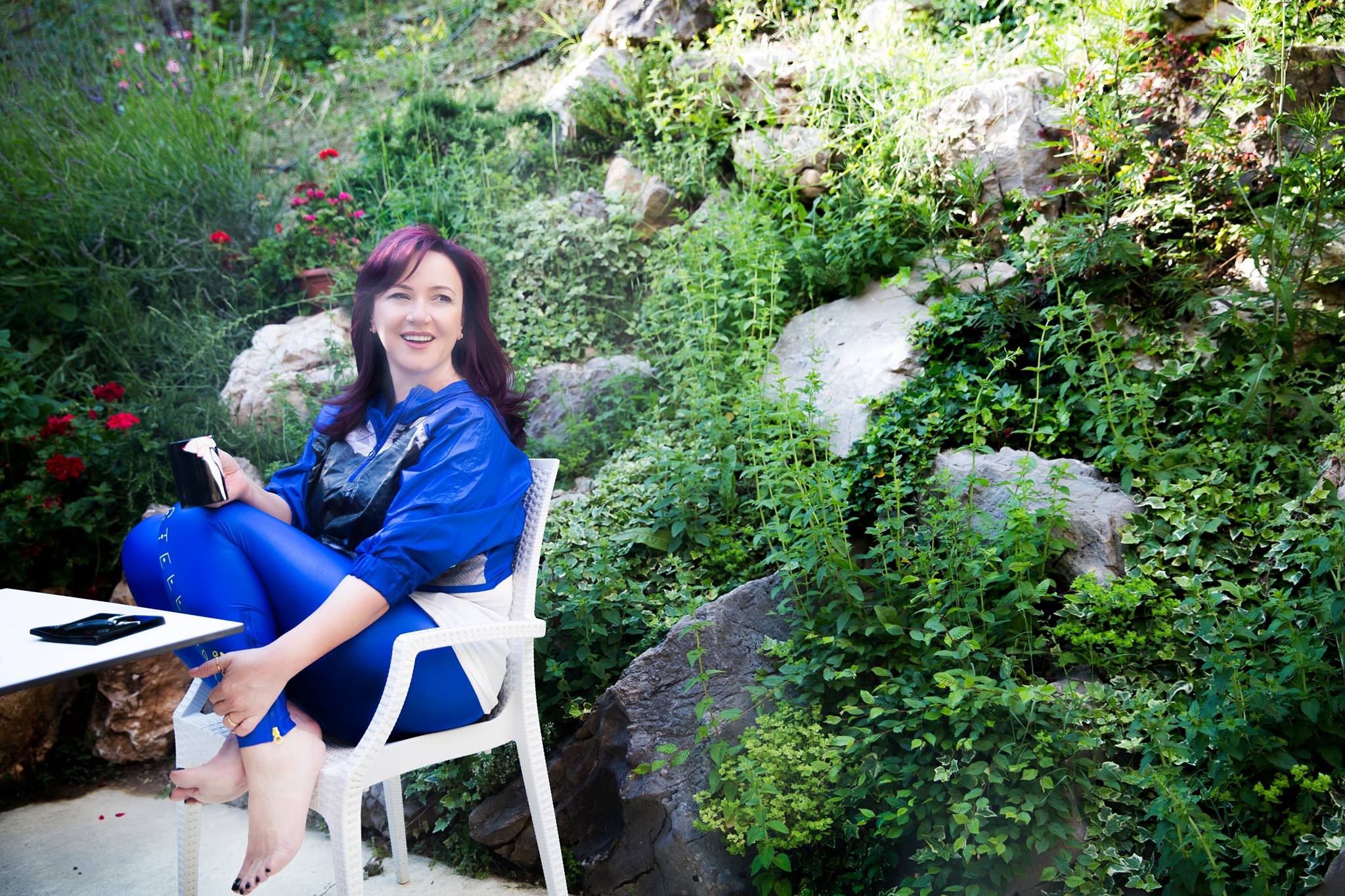 You were born in a small country which was isolated for a long time, how has this impacted you and your path as a woman?
I do not think that the greatness of one's country of birth is measured by square kilometres, but rather by the events of the time you live in. In that sense, my generation and I had the fortune to experience the extraordinary developments that drew the line between two entirely different parts of Albania's history, going from the communist totalitarianism and isolation, the harshest even among other similar countries in the Bolshevik East, to an emerging democracy that came after the walls of segregation broke down, and we found ourselves full of dreams facing the enormous gap that stood in between.
in this small country, we came to witness Europe's great history and trust me, our life on this journey was so mind-boggling that, at times, it felt like the country was as large as the world itself amidst the chaos and oddities the radical transformation brought about, either for good or bad.
Just try to imagine, before those walls that enclosed my childhood and university life came down, not only had we never talked to a foreigner, but the very idea that a time would come where we would need languages for more than just reading books seemed beyond belief. Our life until then had only played out within the boundaries of the neighbourhood and the city, with only a few occasional trips out of town, for a week of holidays with the family or, in some very rare events, to attend the wedding or death ceremonies of a relative. But, it shifted in an eyeblink to this immense sea of freedom and opportunities that our mind could not even start to grasp. Caught between a time of deprivation-induced equality, in the vortex of a centralized economy that was falling into a downward spiral, and the new world of opportunities that saw us struggling to leave poverty behind. We went through a stage of madness, running in the opposite sense, where the soaring extreme individualism and absence of democratic institutions threw our lives in disarray. We were striving for survival at open sea, after a sinking Titanic. That is how, in this small country, we came to witness Europe's great history and trust me, our life on this journey was so mind-boggling that, at times, it felt like the country was as large as the world itself amidst the chaos and oddities the radical transformation brought about, either for good or bad.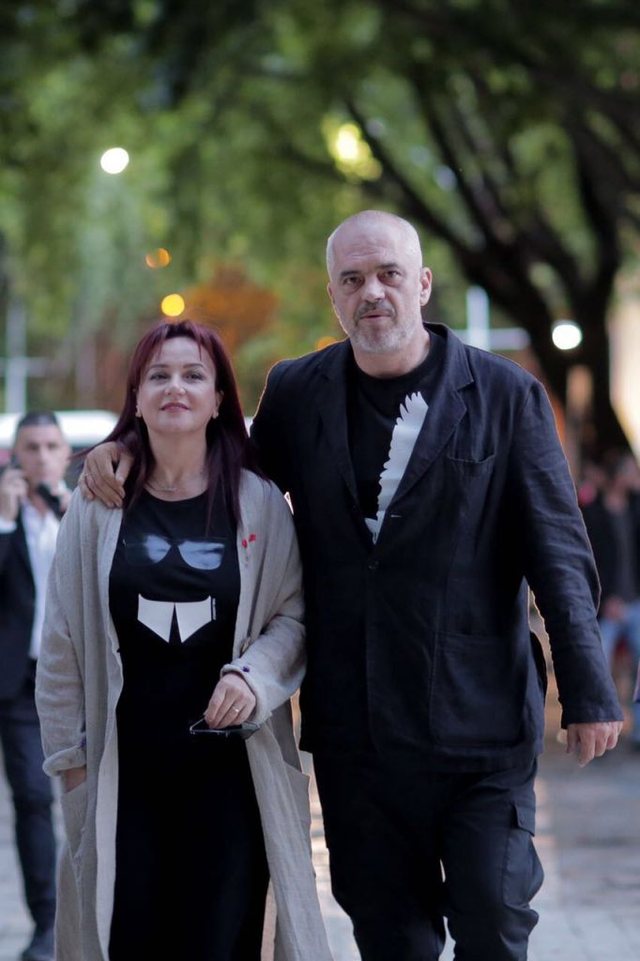 How do you remember your childhood and what are the dreams that you had at that time?
Childhood in my memory is the sunlit courtyard with undefined boundaries, filled with dear voices and tastes. It is the care and patience with which my parents and grandparents instilled in me the sense of our family history, the values and norms that have been inherited generation after generation, the modest lifestyle. These are the most precious things I carry with me from my childhood, together with recollections of the improvised games in that courtyard fraught with privations that are impossible for anyone to imagine today. While a Micky Mouse doll or a Spider car are common toys for my son today, a doll made at our own hands back then was a dream. Going to the house of our upstairs neighbour, who had a telephone, to call our out-of-town cousins to wish them the New Year, felt like going on a cosmic ship. In this age, instead, while I see children who stare at their iPads to watch their movies, I have a feeling – and I may be wrong – that if back then the thrill we had over a toy or a telephone call was so big that gave us wings and kept us in the air for a long time, their enthusiasm today lasts as long as a click, to dissipate so quickly that one is uncertain of whether they will ever know how to find joy in the simple things in life.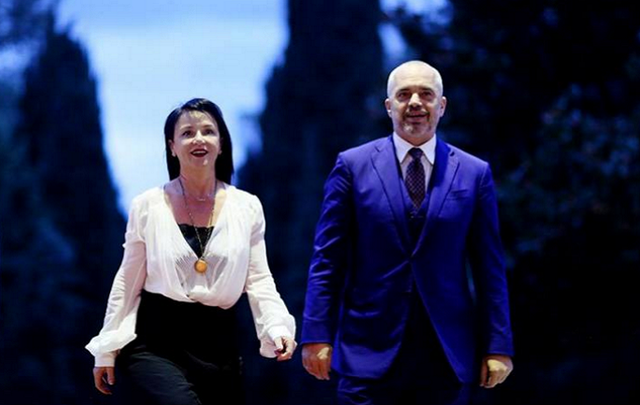 You have invested a lot in your education and your career – how difficult was this for a woman coming from a communist regime?
I graduated with excellent results in Economics from the University of Tirana only a few years before communism collapsed. Under the extreme isolation, you could hardly find any information that had been spared indoctrination. Western economic textbooks were a forbidden fruit. Taxes were described as ways in which the capitalist system sucked the blood of the proletariat. Private property was said to be at the heart of social injustice. Borrowing from abroad was economic dependency that led to political submission. Feeling the need to precede change, when Rea, my daughter, was only 2 years and a half, I left the country for more than one year to attend graduate studies, as the only way to come face to face with my deficiencies. I experienced a true academic and cultural shock. Later, I returned to get my PhD. At the time, I used to work for the government at the institute in charge of the economic privatization, I lectured at the university and was involved in a range of joint studies with colleagues from other countries. This intensity accompanied with the restlessness to fill every possible gap with the most up-to-date information, is something that still goes on even after a quarter of a century and it has actually turned into a way of life. For a woman, such intensity comes with enormous strain, as she has to tend to her children and her family at the very same pace. That is what these 25 years have been like for most of the Albanians of my generations, filled with challenges and sacrifice. However, if somebody asked me today to choose between being born in a developed Western country or living through this epochal transformation in the small former-communist Albania, I would definitely opt for the latter.
How did you experience the communist regime?
Whenever I have to think of it, I always recall my grandfather, who did not make it to see freedom. Then, I have recollections of my grandmother and parents who experienced freedom when close to their retirement age and went through the transition as if it were a shadow that kept them from breathing at every step. When you are a child and attending school, little do you perceive of the family hardships in a system where everyone is poor and it is easier for you, as a result, to cope. Adults, on the other hand, had their lives programmed and running like a drill where everyone was ready to fight the enemy, everyone had to sacrifice for the homeland's sovereignty, and struggle to improve the well-being of their families within a minimum range of opportunities.
I also had my share as an adult at the time, when I started having qualms about a reality that restricted freedom. Usually, all Albanian parents remembered to advise their children to never complain over any privations outside the house. But, this veil of self-control started to get perforated when reason confronted with reality and for me, that coincided with the last period of communism, thus giving me the chance to experience the journey that led to the end of the illusions.
As soon as they turned 18, girls became work for matchmakers, who would arrange the marriages steered by their parents or relatives, or they could even fall victim to the dangerous prejudice of party people over their morale, forcing a very cautious display of love in the eyes of people. The capital city where I lived could be considered as the most liberal of the places, but kissing in public was however so unusual that I never happened to see one! In the rural Albania, everything was much more difficult for girls and women. Admittedly, on the one hand, the regime made significant efforts towards what it called the women "emancipation", if we considered the closed patriarchal pre-war society where women had to live socially segregated. They only had reproductive functions and played the role of caretakers for the house and the children.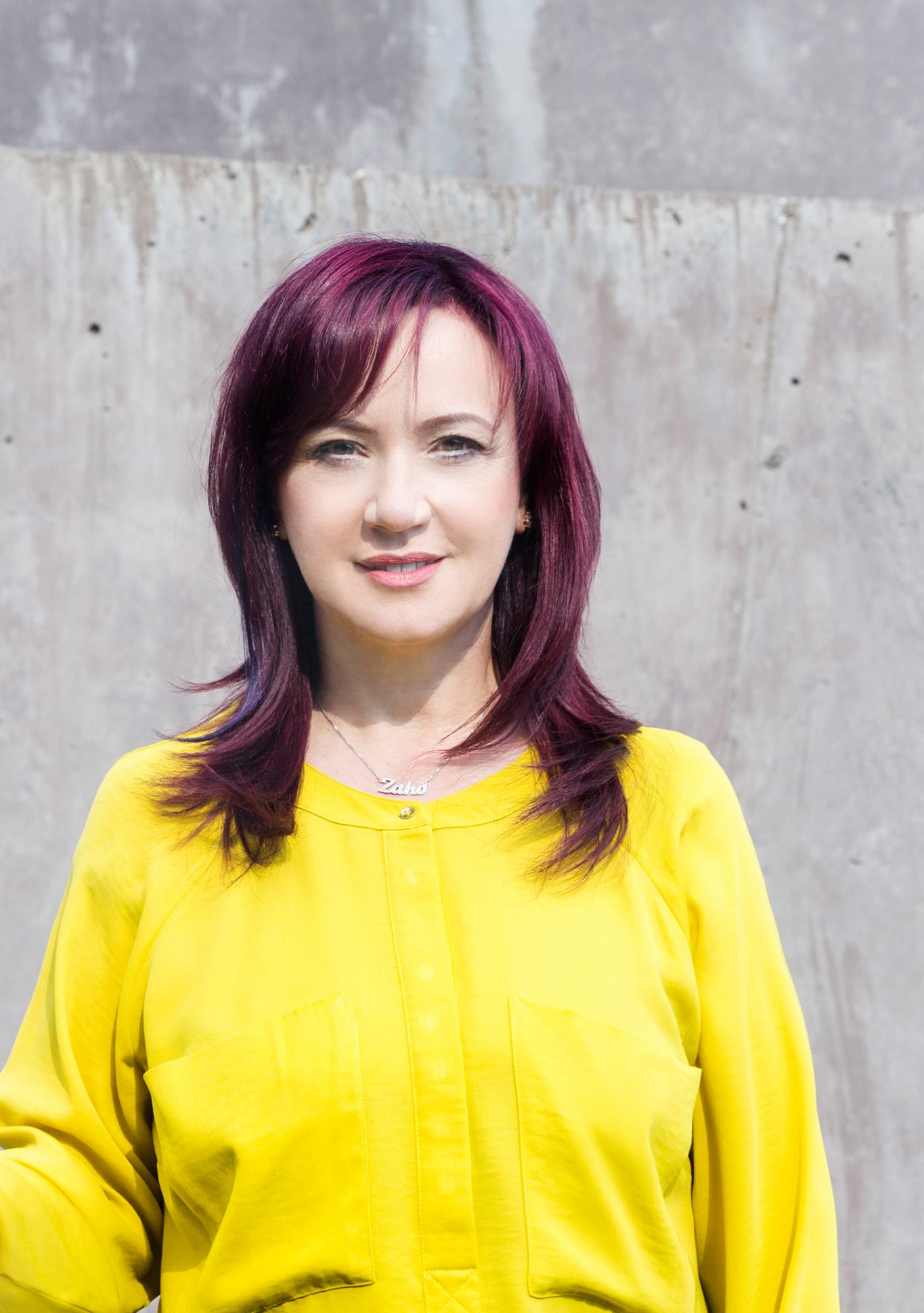 Viewed from the other side, though, the communist emancipation of women was at the same time a defeminisation to sterility of her body in the arts, music, photography. Women equality with men was displayed in clothes that hid all feminine attributes, in the same factory workwear, in the muscular arms of women working in the co-operative fields, or in the stiff posture of singers who were forbidden to wear skirts above the knee or even trousers on stage.
How did you manage to stand out and follow your dreams as a visionary woman?
I am not sure I agree with your definition of me as a visionary woman, and that is not for the sake of modesty, but because, in my view, to fit such a description one has to admit they belong in the ranks of those women who have made the world tremble under the weight of their heroic vision and willpower. But, certainly, I am a woman who has always nourished the great dream of being useful, not only to myself or to my family, or those close to me, but also to my country and society. I have never believed such usefulness would come from imposing myself as a protagonist in the social milieu, or even less so in the media. Instead, I have pursued my dream by working hard to enhance my knowledge to the best of my abilities, so that when my opinion is solicited, I can provide it in the most accurate of manners. I would also have to admit that fate has been generous to me, and that has made it easier for me to be what I want.
Who has been your role model?
My parents, for teaching me that no hardship in life is ever a reason to strip you of your dignity and that there is no obstacle or deficiency impossible to overcome, if you have the strength to give love and the ability to enjoy the simple things in life.
What inspires you to be engaged in many projects for human rights?
The need to be useful, to make things possible for people, things I already have; to do good with as much as I can. It is an irrefutable fact that the activism during the first two or so transition decades has had an impact on mitigating many of the issues that were hardly receiving any attention by the state offices. The civic activism, or civil society as we got used to call it, was a step ahead of institutions in a state that was writhing between what it was and what it wished to become. The shelters for the girls and women victims of trafficking, the very foundations of community services, cooperation models between schools and communities, the establishment of the mechanisms against domestic violence and numerous other achievements are first and foremost to be credited to the civic activism of the tumultuous transition years.
How would you describe the position of the Albanian woman today?
After 25 years of struggling like a ship battling the high seas, the world of the girls and women today resembles a two-sided coin. One is the side that shines with the stories of those who have made impressive strides and succeeded as politicians, managers, teachers, medical doctors, entrepreneurs, artists. It would be enough to mention that half of the Albanian Government is composed of women, and one fourth of the Albanian Parliament alike. More than 40% of first-line managers in the private companies are women, just like an overwhelming majority is in the health and education system.
The other side of the coin, though, is gloomy and represents the stories of the girls and women who find themselves in the grip of discrimination and daily violence from their early childhood, trapped in a world where the submission of women has become a rule of life. That old world has resumed breathing along with freedom; a life that is lived on the side, impenetrable by the eyes of a media that is omnipresent, unperturbed by the power of institutions.
These girls and women live outside the web, unaffected by the space that is filled with the instant "clicks" and "likes" that for all its immensity fails to reach them. I often wonder what could the internet do to help a segregated girl or a woman beyond the boundaries of its world?! How would it be possible for it to reach out to her, to draw her within its power and send across a message, a hint of attention, a glimmer of hope?! I feel sad indeed, burdened by my helplessness to find out the way in which that side of the coin could light up.
What do you think about democracy in Albania – what does it mean for women?
Democracy is quite an easy word to say, but I hardly find it apt to describe this stage of our history. Does it suffice to have free and fair elections to affirm that we are a democracy? I would not be so sure or convinced about it. Besides the free voting, I do not see how our rights as voters are respected, as long as we lack a justice system that works for everyone equally. And that is not all. We still do not have a State that does not just ask from us, but also responds to us. In a nutshell, since we still lack institutions that provide consistent and impersonal services, can we say that we have a truly functional democracy?! There is yet again another side of this coin. Although everything I just mentioned is true, there are also so many things that have changed, that it is hard not to find a healthy consolation in what still has to change.
What does it mean for you in being the wife of the prime minister?
I believe that published accounts of prime ministers' spouses in many other countries, regardless of their size or the living standards, tell the same story, albeit in different words and for different events. I have read some of them and most of the experiences described therein are similar. I even have the impression that they are mine. But if I must define what it means to me, I would definitely say that it is an honour and great responsibility to think that the man who stands by your side, to whom you have given yourself and with whom you share the upbringing of your children is also the man who is trusted by the majority of the people of your country. It is an honour as they have put their trust in your chosen one, and a responsibility, since the obligation towards them is so enormous as to make me my husband's strictest judge.
It is an honour as they have put their trust in your chosen one, and a responsibility, since the obligation towards them is so enormous as to make me my husband's strictest judge.
How has your married life changed since your husband has been prime minister?
Today, Edi is the Prime Minister. But just like yesterday, when he wasn't, and in the future when he will no longer be, to me he will always remain a man of rare gifts of eloquence, writing, painting and designing … I consider myself lucky to live with Edi and our two grown-up children, Greg and Rea, who are both dedicated to creative arts, since I am the ears and eyes that come first in contact with their ideas and creations. This is a special dimension of our family life, where Edi plays an inspiring role and I am the one who, at times, has the responsibility to bring the three artists back down to earth.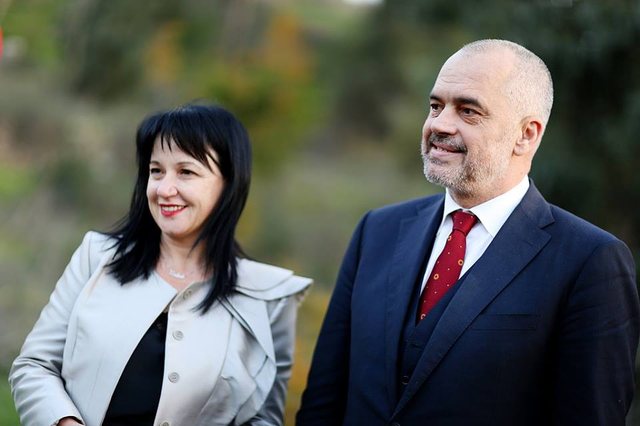 What are your most important public engagements as the wife of the PM?
Well, there were many people who did not believe I would stick to my professional activity just like before and would be able to keep everything literally unchanged in my daily routine. The same road to work, driving myself, without bodyguards or special security safeguard, the same friends, the same unpretentious communication, the same working routine in office and at home. The profile of the Prime Minister's spouse comes down to a personal choice. Even before being in the position to apply it myself, I have always believed that the public needs the protagonism only of the individual who they have voted to become their Prime Minister, not of the wife or husband of the Government head. All the efforts to emulate traditions of presidential couples which are not our own through a cobbled "First Lady" status, are not useful, nor appropriate, in my opinion, in a parliamentary republic. However, there are moments where you could have a valuable voice within your social or professional profile, and there is no room for hesitation in that.
What is a usual day for you?
My children and Edi always say that I live to work, rather than work to live. And that is true, work is my everlasting passion, but in this last three years it has been our 3-year old son, Zaho, who has taken my everything like nothing and no one before. So, I will have to admit that for the first time through my professional life, my passion for work has got another strong contender. The mornings and evenings filled with his smell, cuddling and his sounds that day by day turn into words and sentences are an irresistible magnet that keeps me away from the office longer early in the day and calls me back home from the office sooner in the evening.
What is your biggest dream?
To live to see the day when my children will be leading a full and accomplished life, in a better and more peaceful world than the one we have.
What would be your message for Albanian women and all women around the world?
The world of today is faced with economic, financial, social or psychological crises of a certain depth, whereas all the institutions, actors and factors driving the technological progress who have grabbed almost all the public attention do not provide any certainties of a stable future. And I am of the impression that more than the crises themselves, we are faced with the inherent fear of them escalating in an increasingly horizontal world that feeds exponentially the feeling of uncertainty or loneliness among people. That is why I believe the time of Eleonor Roosevelt who called the consolidation of democracy a challenge has made its way back in full force and is more actual than ever.
About Linda Rama
Master Degree of Arts in Economics (1993), Doctor of Economic Sciences (1996),  Co-founder and Chief Researcher and Analyst at the Human Development Promotion Centre (HDPC)-an Albanian think tank, Professor of Public Policy and Risk Management and International Finances. Author, co author and senior expert in many studies, researches and policy papers in the area of Governance, Human Development, Labor Market, Education, Social Welfare, Private Sector Development in Albania and the region. Long involvement and activism on human rights issues and civil society particularly those focused on children and women rights.
Did you enjoy this article and find it helpful? Why not share it with your social media network below?