Layla Love- My Art of Living
Layla Love- My Art of Living
By Fati Gorezi
Layla Love is an accomplished international artist who is using her success to support programs that confront human trafficking around the world. She has personally emancipated women in conflict zones from prostitution, slavery, and other forms of human trafficking. Then, years ago, and together with Gloria Steinem, Layla conceptualised her non-profit organisation "Rise of the Butterfly" that is now in operation with funds recently distributed to the organisation "Voices4Freedom". The goal of 'Rise of the Butterfly' is to connect the resources from the 'Fine Art' world with those who would otherwise never have access to such resources. Destination programs are vetted by Gloria, and Layla uses her platform to support all movements that promote equality and freedom, including yours! Her current publication, the "She of God",  will be published with 'Waterside Publications' in 2018 at the launch of her show (called "Rise," premiering in New York's Chelsea Art District on May 17th). The show will also be the launch of  her non-profit, 'Rise of the Butterfly', conceived with Gloria Steinem in her living room.
[rml_read_more]
 Tell us about your career in  photojournalism
My career in photojournalism began when I was 21 years old with my first assignment to West Africa, where I worked in Cameroon, Nigeria, and Chad. I was photographing a group of women who self-mutilated in order to not be trafficked. I photographed women who blinded themselves and their daughters- girls as young as three years old – and my heart became deeply engaged with my subjects and their situation. I photographed extensively until we were taken to prison. After being released from prison, I continued with front-line photojournalism for the next four years, and I continue to include photojournalism in my work.
I believe that objective journalism is nearly impossible and so I embrace a kind of reportage style that's more like being a witness and an advocate for my subjects. And I think as a woman that this is a powerful way to bring forth the authenticity of my perspective – as a woman coming from a developing nation, trained in international relations and unity and diversity programming.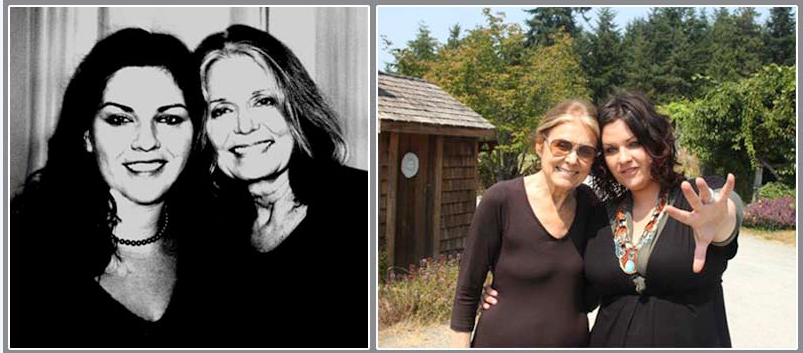 How did you first break into the photography world?
I came into the photography world by bringing a portfolio to New York City and having a strong vision, a strong work ethic, and a passion to contribute to something greater than myself.
And how did you then advance to where you are today?
I advanced to where I am today by moving with the natural cycles of life, which means that I would disappear into periods of hibernation – cocoon – to do the inner work that allows me to come back into the urban centres and to use art to inspire our natural instincts to participate, to unify, and to amplify the voices of those not yet heard.
What is your life purpose and how did you find it?
Jeez. Well, that's a big question with aspects that change like the season and the weather. However, there is a 'through line' and that is the intention to co-create my life with other humans and to bridge-build between seemingly unrelated fields. I feel a necessity to innovate, and so innovation is my life purpose.
However, I feel it is also important to focus, so that was my broader answer. And what I have done is taken photography specifically, and human trafficking specifically, and I am bridging a space where the photography can bring both awareness to and fuel funding to those in the most diabolical of lives – the ones that we should never even have to imagine.
 Who were the biggest inspirations for your career?
Mary Magdalene, Sally Mann, Mary Ellen Mark, Climbing PoeTree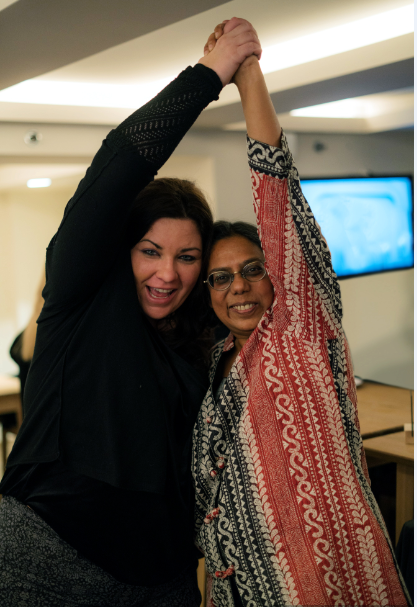 What are some of the favourite projects that you've completed and why?
To me life has been one continuous project. My individual projects often tend to overlap and last for years. I work with the same subject matters: the women's movement, the environmental movement, and matters of the heart. Specifically, I enjoyed working at the 'Library of Congress' to create the "Women who Dare" book; a collection of 365 quotes and images that I gathered from the archives and compiled. From this I moved to a more advanced version, completing my current publication, the "She of God", which will be published with 'Waterside Publications' in 2018 at the launch of my show (called "Rise," premiering in New York's Chelsea Art District on May 17th). The show will also be the launch of my non-profit called "Rise of the Butterfly", conceived with Gloria Steinem in her living room.  This non-profit combats human trafficking through the sales of fine art by collecting funds in major metropolitan centres and distributing it to programs operating in remote regions of the planet.
What piece of your artwork would you most like to be remembered for?
The piece I make with my last breath. The art of living is more important than any one piece.
What advice would you give to any woman following in your steps?
When you first plant a seed in the ground, a dream, or a vision, make sure not to uproot it before giving it sufficient time in the darkness. So, not to forget that you are part of the natural cycles, where the moon and the sun are your allies, as well as the ancestors. With that knowledge you can then look to become post-modern. Think in very futuristic terms. We are here, after all, to create the future.
What specific advice would you have for young women who would like to become entrepreneurs?
Try and keep trying, then try again. Try when you feel like giving up and when doors close. Stay resilient and know that there will be the right opportunities at the right time and that you're training for your moment of opportunity. Watch documentaries, read books, and become informed. Don't ask for anything you can figure out for yourself. And anything you can't figure out, make sure to ask the right people for help, because help is a powerful tool. The gift of your community and your sisterhood should not be underestimated in a world that is hyper-focused on individualism. The female-driven quality of existence is co-creation and collaboration rather than competition.
And enjoy yourself as much as you can in the process!
Did you enjoy this article and find it helpful? Why not share it with your social media network below?