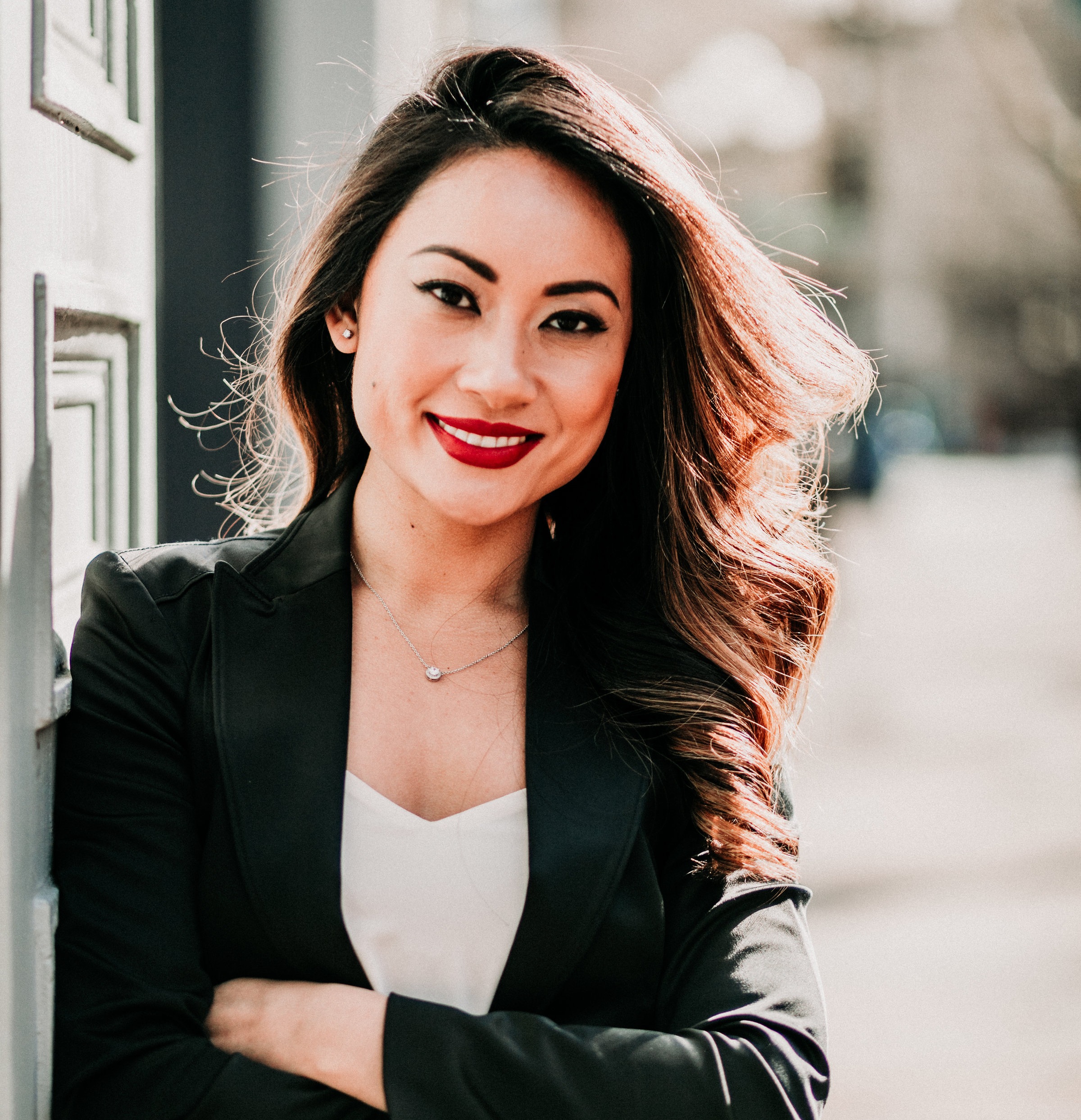 Diana Nguyen: From Finance to the Fashion industry
After a successful fifteen year career in finance Diana one day decided to become part of another industry instead – that of fashion. Today, Diana has her own Company that produces blazers and is fast becoming a major player in the market. The journey, however, has not been easy. After many consultations, lots of market research,exploring many ideas and working with different fabrics, Diana has now managed to turn her ideas into a successful business. Today, her greatest pride is that she has always remained faithful to herself.
After fifteen years in finance, you then made a leap into the fashion world. How did you come up with the idea to produce a suit and blazer for women?
I started to notice that a lot of women around me at work and in my network – including myself –were talking about how much they love blazers. But they also said how hard it was for them to find the right one with the perfect fit and the right level of comfort. They eventually gave up on shopping for blazers as they believed blazers were uncomfortable and lacking the right style. They were asking who has the time to shop from store to store for the right blazer? It was then that I saw a gap in the market.
I love how a tailored suit with the right fit looks good on a man – so sharp and powerful. Fit is everything because not only can it make a garment look amazing but it also allows for comfort. I wanted the same result for women! After all, it is a new era for women and nothing can stop us!


Did you have a key moment or an event that led you to this decision?
All my life I knew I wanted to do more and that I had a higher purpose or calling. It kept getting louder, but I didn't have clarity on what that calling was earlier in my life. Then I got a 'career coach' that helped me narrow it down to being an entrepreneur. This eventually led to the idea of reinventing and redesigning the blazer, based on the previous experience I had gained before in my corporate life. However, that still wasn't enough for me to take the big leap until it aligned with my passion and purpose to help and empower others and inspire a more beautiful world inside and out.  Thus, the name Madison/Savile. It  is the definition of the two worlds that I am combining; Madison means 'gift of God' and 'warrior' (inspiring others to bring out their inner warrior and reminding them of the gift that only they can bring to the world) and 'Savile' is for Savile Row in London, known for its bespoke suiting. Madison/Savile was an evolution and it is still evolving.
How do you find this sector from the point of view of a financial expert, but also from the point of view of a woman who has become part of the fashion world?
Coming from a technical and financial background into fashion, you see an industry that has been relatively unchanged until now. The fashion industry is now embracing digital transformation and re-evaluating its processes to reduce waste and provide more transparency. Especially with COVID, it really forces companies to rethink everything. It's that mindset of "if it's not broken then why fix it", until something like COVID changes everything and really forces your hand.
My background has been in auditing businesses to implement process improvements and efficiencies and the more I'm in the fashion world learning the process, the more I see a lot of areas that can be improved with better processes and better implementation of systems and technology. Easier said than done though, as it takes a huge overhaul and budget for companies to dedicate themselves to a new way of doing things. But with the way things are heading and increasing consumer demand, it needs to happen. If retailers are being forced in terms of how they operate and sell, it will force their suppliers and manufacturers to do the same.
It is not so much about being a woman in the fashion industry, it's being a "newbie" in the industry. For someone new to the industry you can end up spending way more than you need to because you don't know what the right price is in order to negotiate for the best price.
If you are 'in the know' and in the network, you can save a lot of money by working with the people that have been in the business for a while and who work with all kinds of brands – but they don't advertise because they don't need to. I am fortunate enough that my Operations Manager has been in the industry for ten years and knows how to navigate it.
It's not as glamorous as people think behind the scenes though.It's a tough industry to break through to find the right suppliers and factories and negotiating the right price etc. It really takes sticking to your principles and values because even though you are paying the supplier or whoever you are working with, it doesn't mean they treat you with the best customer service or respect because you are new or not an established brand yet.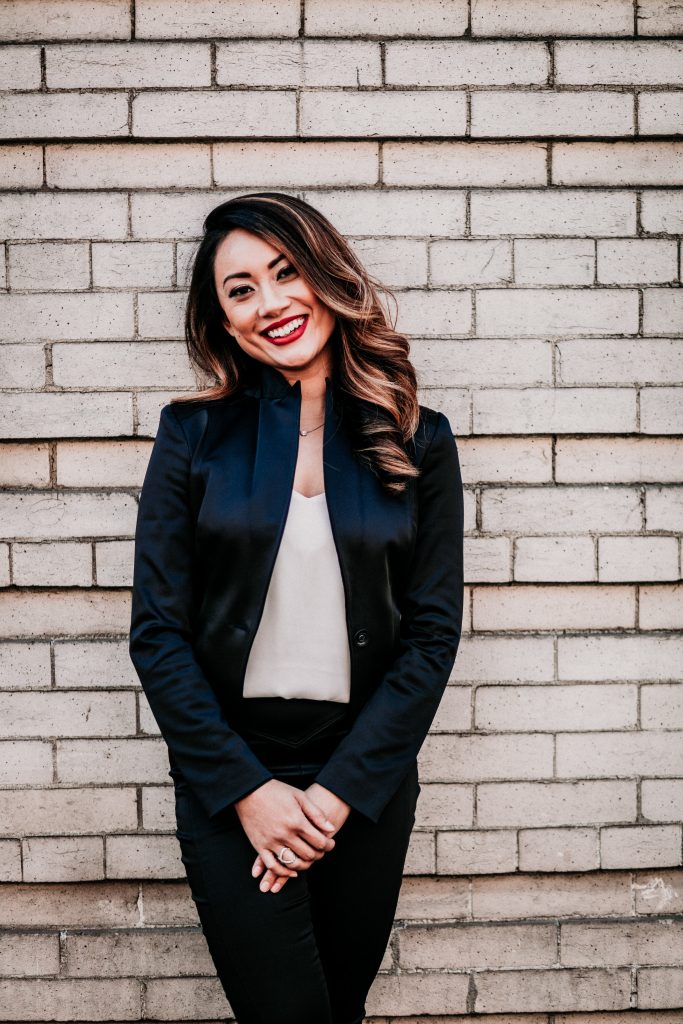 Why choose to bring a blazer to the market and what differentiates you from other brands?
A blazer designed the right way is versatile.You can dress up any outfit by throwing one on – even over a t-shirt and yoga pants which is especially beneficial whilst we are all working from home! There is something about a blazer that when I throw one on it really shifts my mindset to a higher state. My husband calls it my 'super-woman cape' but I call it my armour. Thus our tagline, 'Armouring You From the Outside and Building You Up From the Inside.'
What makes us different from other brands is the design and fit of our blazers. We have spent the last two years gathering feedback and searching for the perfect fabric. Hundreds of iterations, numerous fittings and fabric swatches later we truly believe we have created a timeless jacket with a bespoke look and feel. Our two-way stretch, wrinkle resistant fabric gives you unbelievable stretch so you can go about your day in comfort and style.
Each collection will have words of affirmation lining the inside of our blazers to remind you of your true power and beauty that is already within you. Our first collection is 'Unstoppable and Fierce'. It's also about what we do in the community and with our community that aligns with our purpose through our Madison/ Savile 'Inspired Podcast' as well as through our collaborations and partnerships with brands in the same ethos and other non-profits that help women.
Aside from words of affirmation lining the inside of our blazers, our blazers have:
Five functioning pockets including one for your lip gloss, chapstick or pen

Our Classic Blazers have outside pockets that you can interchange between two different styles, welt pockets to pocket flaps

Our Signature Tuxedo Blazer has a beautiful swan motif signifying bold and gracefulness which was a water painting done by a female artist exclusively for Madison/Savile.

As each of our blazers are impeccably tailored with many pieces, having it custom made for each person would be a very high price point for each of our customers, which we did not want to do. Instead we designed it to be tailor friendly – wider seam allowance on the side seams and centre back seam on the body of the blazer and on the inseam of the sleeve to allow for alterations that would not alter the structure of the blazer.

In addition, our tailored Ankle Pants have extra seam allowance so you can let out the length if you prefer it longer.
In your opinion, how much does the way we dress personify a woman?
What we wear represents our style and personality. Think of school uniforms; you don't know whether your classmates like baggy clothes, tight clothes, vibrant colours, floral, glitter, lace. What we wear is a form of expression, it's how we show up to the world.
In your career, but also as a woman, what is your greatest pride?
Sticking to my values and principles and listening to my gut.
In my career and as a woman, it's about knowing what you believe in, knowing what you stand for, respecting yourself and walking away when it doesn't align with you – whether that's with suppliers, partnerships or investments etc.

There will be many times when these principles are tested throughout your life and it will be hard when you are in the middle of it. But when you reflect back you will be proud of yourself for sticking to your principles and staying true to yourself.
Did you enjoy this article and find it helpful? Why not share it with your social media network below?