Location: London
CUSTOMER SUPPORT ( Tech customer service  )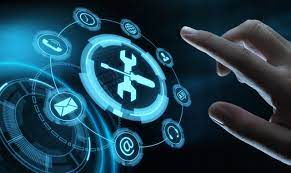 We have just re-launched our new app ' The lobby" and the members portal "The Lounge" so this is not a normal customer service role.
Joining the Global Woman Team will give you a new purpose and open so many doors to learn and grow. Your main goal is to bring your magic and make our members feel home when they log in to our GWC online platform.
This role is an integral part of GWC and, as you'll be the first person our users and members meet when they chat to us, you'll be responsible for making their day that little bit better and their experience with GWC a memorable one. 5* Customer experience is at the heart of what we do at GWC and your number one priority will be to respond to their needs and engage them with our activities so they feel included and welcome.
We are looking for executives to sell advertising space for the magazines, raise sponsorships for our events and sell memberships for our Global Woman Club. In your role, you will be responsible for shaping and developing print and digital platforms, core relationships and sales products. You will be an important part of a passionate and hard-working advertising team responsible for the continued growth and success The successful candidate will not only be working with the major players in the UK market but will also have exposure with leading agencies who work with key consumer brands.
You're here to make our customers fall in love with everything that GWC is about. This role is all about making their journey easy using our online platform and love the events they find at Global Woman Clubs.
We are all continuously learning and growing at GWC and so with your help, we will be able to stay on top of things when it comes to our customer experience, support, and their expectations of GWC.
We are alway introducing new projects, bringing new ideas and opportunities for our members. This means that we invest in you as well. You will have the chance to get four dedicated hours every week for personal development; an opportunity to learn something new and relevant to your role. We use this shared knowledge to build GWC as a business and to provide the best possible service to our wonderful members.
Pasion & Energy
If you have attended any meeting of GWC you will know that passion and energy is our wow factor. We want to make sure you feel excited about the job you do and our customers feel the positive energy we create in our environment.
Conscious driven & Adaptable
Our team is very conscious-driven and adaptable for understanding the dynamics of this community which means you are prepared to adjust and be flexible with the diversity of tasks and people you will be working with. You enjoy working on different tasks and feel comfortable getting involved in projects that extend beyond this role.
Self- Driven
You're someone who gets the job done, takes responsibility and thinks outside of the box.  You're used to working autonomously and using your intuition to deliver the best service and experience in alignment with the goals of each individual project.
Fast Learner
You're someone who loves to learn and expand outside of your role & comfort zone. All training necessary for the role will be given, but as a company we also encourage everyone to continually invest in their own personal development; and seek out opportunities to learn something new and relevant to your role every week.
Well organized and structured
You're able to manage your time to cover all tasks across multiple projects and for various platforms/formats. You're able to self-manage and identify key areas to prioritise on a day-to-day basis.
Tech Lover
Your tech skills are to be admired. Finding your way around a new platform is something that comes easy to you. You have a natural ability to share this knowledge in a way which leaves the customer feeling clear and empowered. Prior experience of using platforms such as click funnels, active campaigns, WordPress is ideal for this role.
Team Player
Whilst you can work autonomously, you also love being part of a team and working collaboratively to deliver amazing copy, content, marketing and educational material. We're looking for someone who will get involved and proactively seek out ways to unite the GWC team to help build a team spirit and productive/effective way of working
Love Global Woman
Even if you've not experienced the Global Woman community before, you want to know more and love everything about our vision and you want to help others experience our magic too.
ROLE AND RESPONSIBILITIES
Be responsible for our communication channels (email, chatbot, social media inboxes, ad hoc calls) and maintain & come up with amazing new standard responses to provide exceptional and consistent customer service.
Host live calls on Zoom
Take responsibility for tracking, reviewing and resolving issues as they arise and communicating this across our teams.
You'll have KPIs based on customer experience, GWC Create retention and growth and you'll be responsible for helping to collect & report on statistics.
Be an GWC expert about all our products and services so that you can support our audience and handle all customer queries that come in via our communication channels
Be responsible for all member account management including, but not limited to supporting the cancellation process, refunds and updating contact details.
Collate membership feedback so that GWC can respond and continually improve.
Actively engage with improvement projects by feeding back everything you see across the communication channels, especially those you think need a little extra improvement to keep GWC amazing.
This is a results-based role. You will play a key part in working towards yearly goals of growth, retention, sales & customer experience.
Represent GW Team on virtual sessions when needed.
Engage in our online community group in line with the community strategy to increase GWC presence and create amazing relationships with our customers to increase lifetime value of our customers/members and retention rates.
Supporting women's professional and personal development through education and training
We aim to unite professional women around the world, regardless of their age, culture, or race. To encourage them to stand in their power, invest in themselves, and grow their skills and abilities by learning and leadership development.
We do this by providing a safe, caring, and supportive environment where women can get support and services, participate in events, training and activities and become active in bringing about change for themselves and society.
Education leads to empowerment. We provide women with access to a wide variety of information, knowledge, and opportunities to implement them to make the right decisions.
We value diversity, justice, integrity, honesty and recognize our unique contribution.
We welcome all equally, and we encourage equality between women and men
We promote the importance of being at a high level of consciousness and invest in their self-development
We value the gifts that each woman has and the opportunities that we have to collaborate. We value collaboration Vs. Competition.
We believe in women supporting other women and respecting each other.
We value evolution as a dynamic factor for positive change in our community.
We always bring positive change and growth, respecting the voice of women.
We welcome ideas and feedback from everyone, and at the same time, we encourage women to recognize their power and claim it back.
We motivate women to acknowledge their knowledge and empower themselves by celebrating their gifts, talents, and skills.
We strive to increase the sense of self-worth and self-confidence of every woman connected to our Global Woman community.
We Encourage every individual in our company to invest in their personal development
Treat everyone with respect
We show compassion
Exhibit modesty and humility alongside confidence
We create a family atmosphere in our team
Exhibit professionalism
Hungry for achievements
We aim to connect professionals and businesswomen around the world. We are celebrating together, knowing that many of us may have come from different countries, backgrounds, and even at various stages of life and our profession or business. Still, we all have something in common: the drive and the passion for succeeding in business or our chosen vocation.
Global Woman Club is a place for businesswomen that helps them build their confidence and belief that they can succeed in whatever they do. We help them develop their brand and create awareness about their projects through our media platform.
Non-members can only attend once to see and feel the unique experience and then decide if they want to join as members.
We have created local communities by traveling and meeting women around the world. We started in London and then Paris, Amsterdam, Stockholm, Oslo, Vienna, Frankfurt, Brussels, Bucharest, Johannesburg South Africa, Los Angeles, Chicago, Dallas, New York, Nottingham and Birmingham UK, Dubai, Singapore, Manila, Albania, Kosovo, San Francisco, Cyprus, and Alicante. We
are now aiming to be worldwide with the Lobby app.
We also recognise that our ability to achieve our goals, depends on the wellbeing of our team. We know that the key elements of workplace wellness include the physical and cultural environment as well as the policies, practices and procedures that guide our work. We are committed to providing a healthy workplace that enhances the health and wellbeing of everyone in our team.
Did you enjoy this article and find it helpful? Why not share it with your social media network below?