Be The Woman To Watch In 2021
Global Woman magazine is creating an opportunity for you to be seen and get the visibility worldwide.
We are working in a new project to create a big media PR, branding and promotion for 4 women leaders/entrepreneurs.
It is the end of the year and we believe that women will great influencers as role models in 2021 with their leadership example.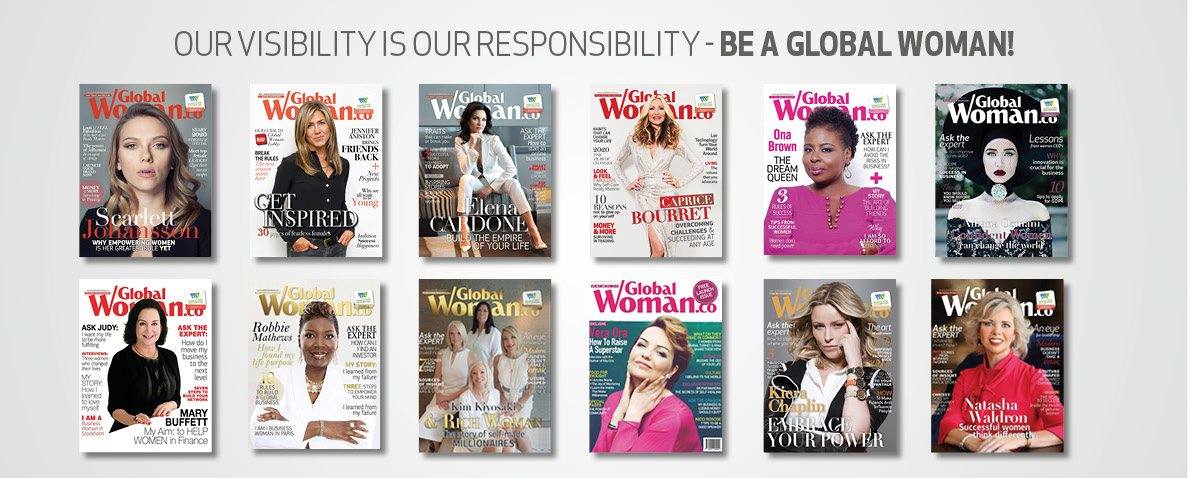 Invitation for 4 women to be part of a special Photoshoot
One photo with 4 women for the cover
Individual photos
Feature in the Front Cover of Global Woman Magazine
Two pages in print as a group introduction
One page in print for each woman
Online full article
Video interview with all of you after the photoshoot
Social media tags and exposure in all our platform globally
Email campaign to our 100K subscribers
2 copies of print magazine we will be delivered to your house
Invitation to be guest speakers for Global Woman Mastermind
Did you enjoy this article and find it helpful? Why not share it with your social media network below?