Alina JANI: A Born Singer, from Albania to America
With music evident in her family genes, with a mother who sings and a father who performs guitar and sings too, it was only natural for Alina to follow her parents' footsteps and enter the music scene. Experiencing multiple successes from numerous competitions with dreams of joining 'America's Got Talent', Alina is combining her dreams of becoming a Lawyer with the dream of music. 
When the words you write become the lyrics of your song, you sing that song more warmly.
You've been surrounded by music from a young age and grew up in a musical family. How has your childhood shaped your music journey? 
I started classic ballet when I was four years old, and at the age of eight, while taking piano lessons, I got into singing – it wasn't a coincidence. Music is in my veins. I grew up in a music-loving family, surrounded by a lot of love from parents, my brother, grandparents and cousins too, as the youngest child of the big family. My mother was a singer at my age, and she still sings at family gatherings, whilst my father accompanies her with his guitar and sings too. The first emotions I felt were when I was in the first grade, and I sang a song for my mother at a school concert. These are the same emotions that accompany me even today when my parents are there. During my childhood, I was always close to my parents, singing with them, and always felt a sense of joy when hearing them say, "Alina is a born singer". That was the moment I understood that music would always be an important part of my life, and I confidently pursued my talent.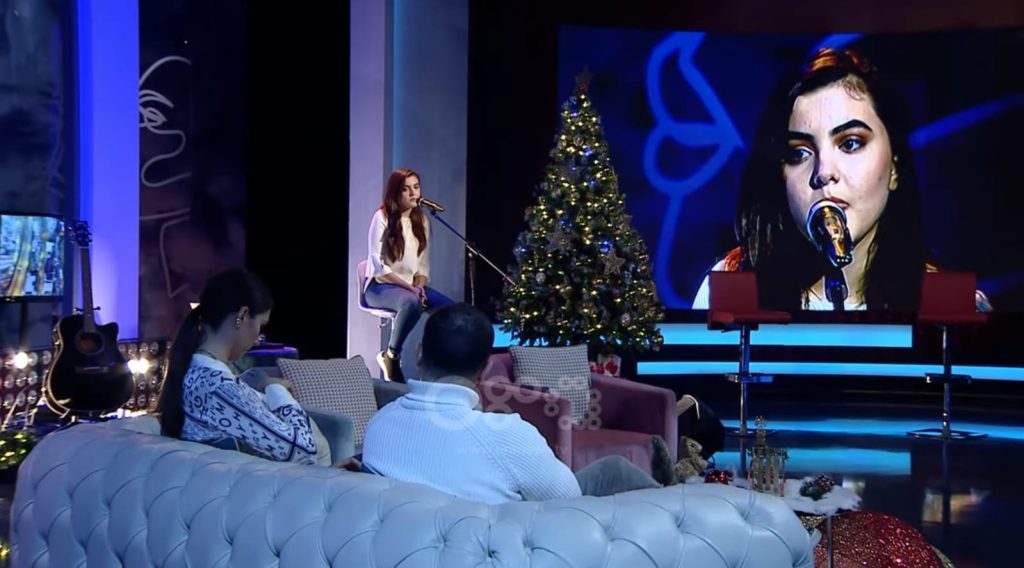 You have competed in numerous competitions – how do you prepare for this? What is your proudest achievement in your career?
I have been taking canto lessons regularly for almost ten years. I have been singing at different School Competitions and National Festivals of Young Voices, where I have been awarded the First Prize several times. I also performed at Albania's Junior Eurovision, Voice Kids and most recently, I contributed to the "We Sing to Peace" concert, together with Albanian and Ukrainian performers. Though I spent years on the stage, I still get nervous and I am my biggest critic. As years passed by, experience taught me how to manage my emotions and give my best. Apart from National competitions, I participated in International ones as well. I was awarded the Silver Medal at Genius Olympiad in Oswego, New York, USA, where 1200 students, from 75 countries and 39 states, in different disciplines, music being one of them, competed. This was a life-changing experience for me, and a great achievement in my singing career. There have been numerous activities that I have participated in, but what will always remain in my memory is the first recital concert, held in July this year, with the presence of a large audience, which I can proudly say is the biggest achievement in my singing career thus far.
You're a dual citizen of Albania and America – how do you split your time between the two homes? Do you see a difference in the music scene between the two countries?
I'm a native Albanian. I live with my parents, and considering that my mother works for an International Organization in Albania, most of my musical activities took place there. However, since the age of three, I split my time between America and Albania. I have been lucky to have had the opportunity not only to study, but also to perform singing and receive awards in both countries. I always go after what I love when it comes to music, so the location has never stopped my progress but instead, improved it and allowed me to reach a greater audience, built confidence and dream big about the future. America is a land of opportunities; my dream is to participate in "America's Got Talent" and to get exposed to the American music scene in the near future. My canto teacher always tells me, "Alina, with your beautiful voice and hard work, you will have a great future in America".
You have incredible talent as both a songwriter and a vocal performer. How is the songwriting process?
Being a singer for almost ten years, I recently found myself naturally taking on songwriting. When the words you write become the lyrics of your song, you sing that song more warmly. It's a personal experience and a great way of expressing myself. I'm fulfilled when I can connect through melodies, not just words, so who knows what the future will bring.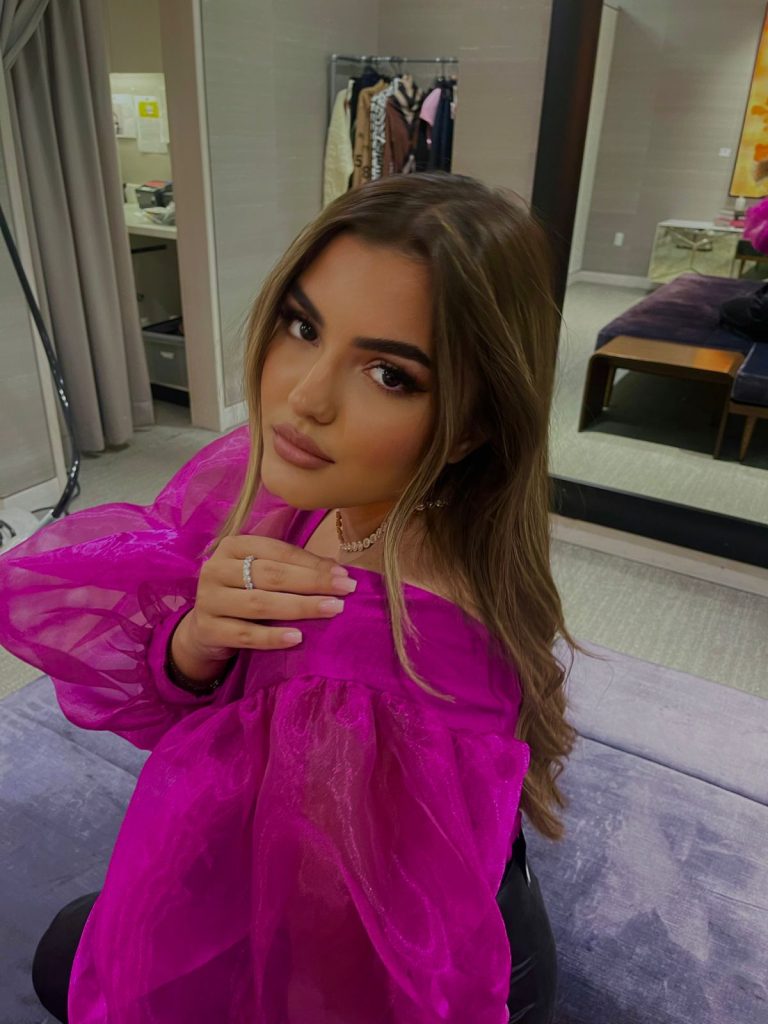 What does the future hold for you outside the music industry?
I'm a very good student and am always trying to keep a good balance between school, music and other activities. I'm graduating from high school next year and have plans to pursue my studies.. Besides music, my desire is to become a good Lawyer and help people in need. I look forward to studying in the USA, where my brother also graduated. Currently, I'm in America for the holidays with my family and attending college orientation sessions as a prospective undergraduate student. Additionally, I'm attending different online training from Ivy League Universities in the USA, offered by Coursera, to smoothly prepare for college.
Making your mark in the music industry is definitely not an easy task. What's one piece of advice you would give someone looking to follow this career path?
Being in such a large industry is not an easy task, there will be good days and bad ones. Letting myself down is not an option; whatever the situation will be I will continue to sing from my heart and enjoy every moment. I work hard with my wonderful and talented teacher to get the best level in singing. But I would not be where I am, without the great support of my family. I would like to remind everyone that's looking to follow this career that behind every success, apart from talent there is hard work, and in my journey, this has been the key to success.
What's next in your musical career?
While preparing for my first recital concert held in July 2022, I was working with an amazing team for quite some time on a new song, preparing and submitting it to an Albanian competition of famous and new artists. I very much look forward to a positive result. Wish me luck. I'm very excited to have been invited to sing at the opening of the Global Women Conference in October this year and performed my best. 
Did you enjoy this article and find it helpful? Why not share it with your social media network below?