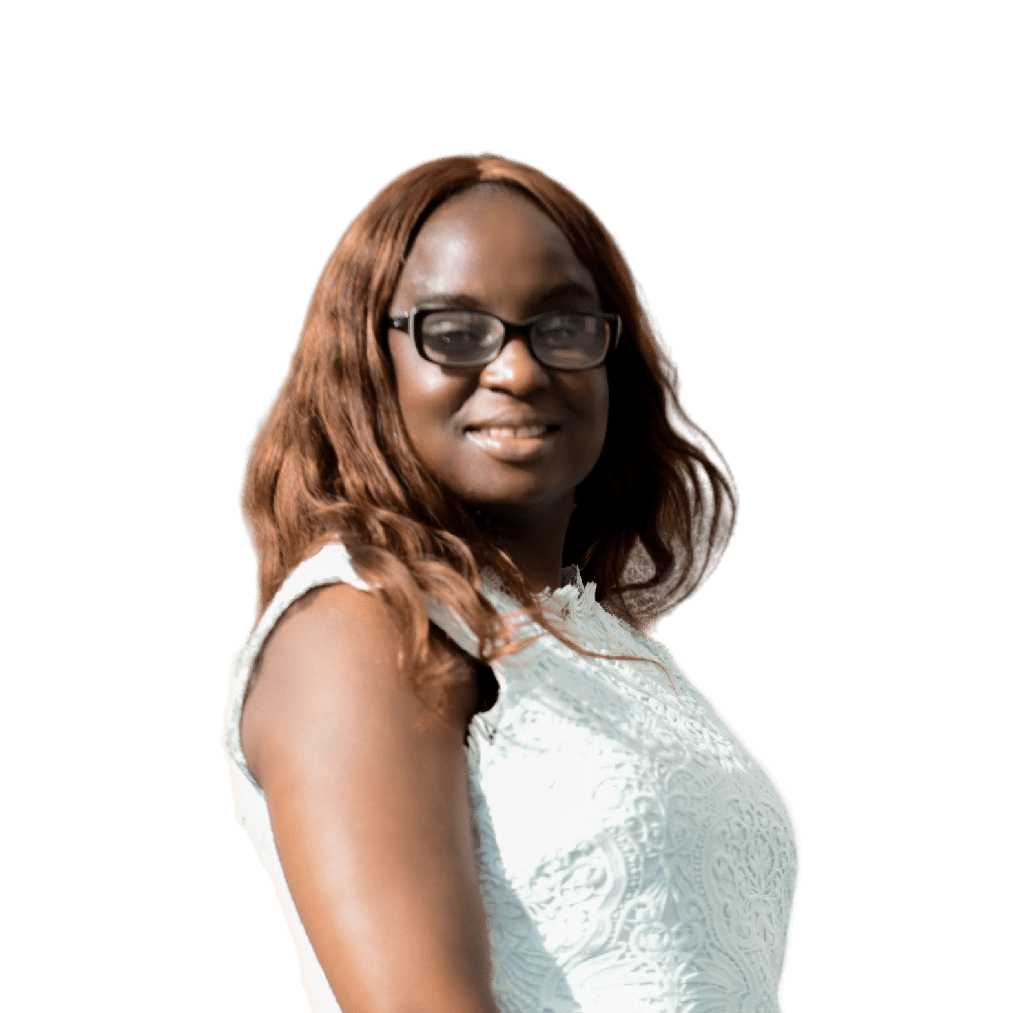 Ade Oluborode: A Voice for Inclusion
By Sujany Baleswaran
Raised in a family of teachers and scholars, education has been Ade Oluborode's greatest passion since childhood. Graduating with numerous degrees, from Nigeria and Ireland, the practising Barrister-at-Law, achieved all of these as working mother and homemaker, experiencing first-hand the considerable challenges facing mature students who strive to return to education. As a voice of inclusion and commitment to increase access to education, Ade is embarking on a journey to extend her civic duties with the determination to contribute to key legislative and policy changes.
'Life is too short, mortality is real, and anything that I considered to be worth doing at all must be done immediately.'
From Nigeria to Ireland, with numerous degrees on your belt, where did it all begin?
I was born into a family of two teachers and in an extended family where almost all my uncles, aunties and cousins, as far as I could see, were teachers, college professors or very senior non-academic staff in third level institutions. So education has been my passion since childhood, and I have had a lifelong commitment to it.
I was also born at a time when female teachers took their babies with them to school once they resumed work after maternity leave. So I was 'born' in a schoolyard, and in my childhood, I roamed the playgrounds to my heart's content. For me, home was school and school was home, and I operated seamlessly between the two as one, because for me they were and still are the same.
You initially studied Biology at the University of Lagos before transitioning to a career in law. What awakened your passion for law? Do you remember the moment you decided to pursue this career path?
Separate events in my life from ages 8 to 15 drew my attention to the importance of legal training as a useful qualification for furthering the cause of justice in government. However, I could not have contemplated a future in law at that age because in Nigeria, in my day, the best students went down the path of science, and they undertook medical or scientific studies in university – that was my natural path.
However, something happened when I was in my final year at the University of Lagos. I used to take up vacation jobs invigilating part-time mature students who used to come to the campus during the holidays for their revision and exams. One day, the exam I was to invigilate was for a Law subject. Once the students had settled, I sat at the edge of my table and glanced through the question paper. My God! I was transfixed! A very rare eclectic and revelatory moment! I exclaimed to myself: no wonder, lawyers jokingly call themselves learned friends. And I used to regard the jokes with disdain. But at that moment, realising that I had no answer, I said, 'my God, it is hardly a joke!'
As proud as I was of my academic prowess in the sciences, I said to myself, if anyone comes to the earth and cannot answer the questions in this exam paper, then they can barely consider themselves as being educated at all. Unfortunately, I cannot remember what the law module was, but it struck me as being so fundamental to a meaningful human existence that I believed it must be taught as a general subject to every person who attends school.
However, my path was already set, and I felt compelled to walk it, but I knew at the back of my mind that I would explore the study of Law in my later years. Eventually, it was while I was working in the Department of Health that the matter was brought to the fore. I considered enrolling in an evening Law course at the time and explored the options, but I could not commit to the study in terms of finance, time and capacity. Feeling that it was too different from the study of science and finance, I put the idea aside. But when my father died unexpectedly, barely three months after, it dawned on me that life is too short, mortality is real, and anything that I considered to be worth doing at all must be done immediately. When I returned from Nigeria after his burial, I dried my tears, took my available income and enrolled in King's Inns. In hindsight, I can now see that this decision had been in the making from the period of my childhood up until my early twenties, but it took my father's passing for me to overcome every barrier that stood in my way.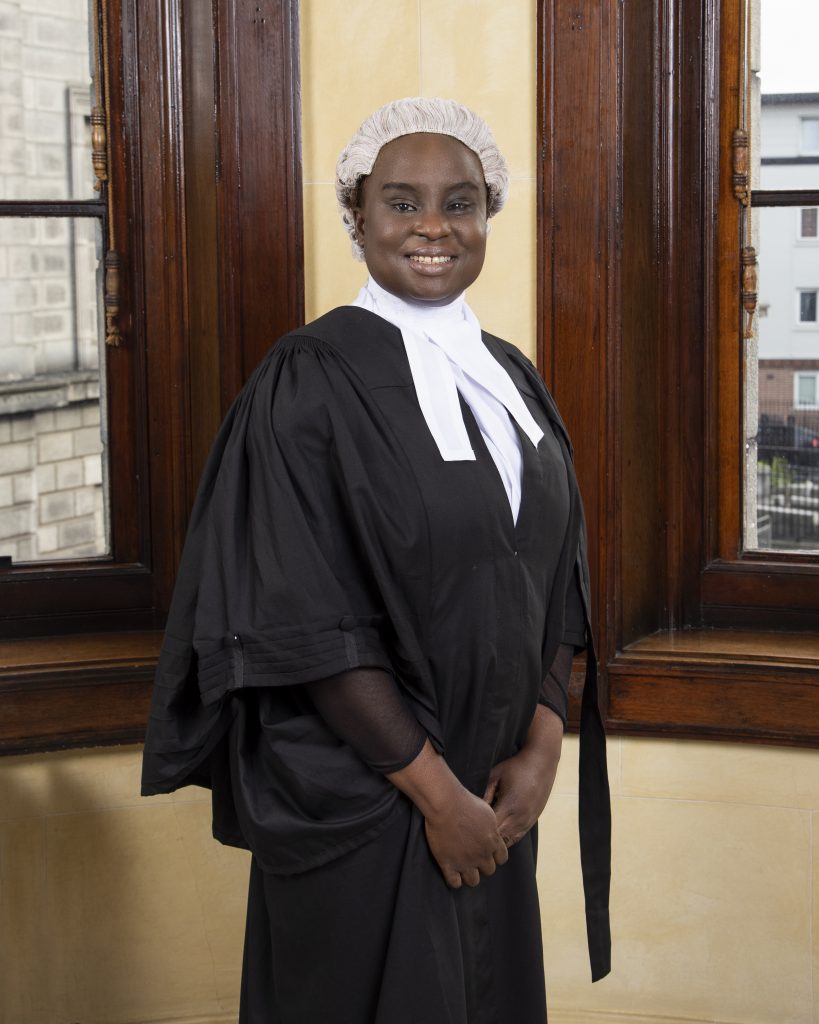 As well as transitioning to a different career, you also made the move from Nigeria to Ireland. How was this experience for you? Did you experience a cultural shock?
The answer is both yes and no. One of the things that impressed me when I came to Ireland, is the 'extended family' values. I saw grandparents minding their grandchildren, I saw many adult children returning home to their parents for Christmas. I said in my mind, the Irish and the Africans are the same in terms of family values, and I cherish that.
But, the cultural shock for me was the fact that a good number of 'total strangers' that you meet on the road don't look you in the eye, smile and say hello just as a friendly courtesy, which was the norm among the community that I come from in Nigeria.
However, that changed one day while waiting at the bus stop for Bus 10X. I found myself standing beside a guy who also lived in my neighbourhood, and we had seen each other several times, yet we could not have possibly been more different! But on that day, wanting to break the ice, I looked at him and said, 'don't you greet?' His response melted me up like butter despite the cold Christmas winter of 2009. From then on, it was as if myself and the Irish people became moulded into one! I realised that the human spirit is one. I irretrievably lost my ability to see anyone as a stranger.
You achieved multiple degrees whilst juggling life as a mother and homemaker. How did you balance the two lifestyles? What kept you motivated?
My primary motivation is Love. The things that I do, I do them because of my desire to make things better for my family and humanity. For me, studying to make myself a better person, to set good examples for my children and with hope, to achieve something that might impact positively at the societal level, is part of my motherly and homemaking duties. Accordingly, I consider it my call to juggle them seamlessly. It is the 'doing-it-for-others' that fires me up. It causes me to do what I would not even attempt to do for myself.
Secondly, I am highly visionary. I see my life at least 15 years ahead of me, and I consciously and subconsciously move towards it. It always helps me to prioritise, and be ready to accept and take advantage of opportunities when they come.
Thirdly, my activities are driven by my raison d'etre, I consider myself as a building, as well as an asset manager. I invest in myself and strive to put myself to my 'highest-and-best' use. I am an early morning person. I go to bed early and rise when the house is quiet. I get much done in the quiet hours of the dawn.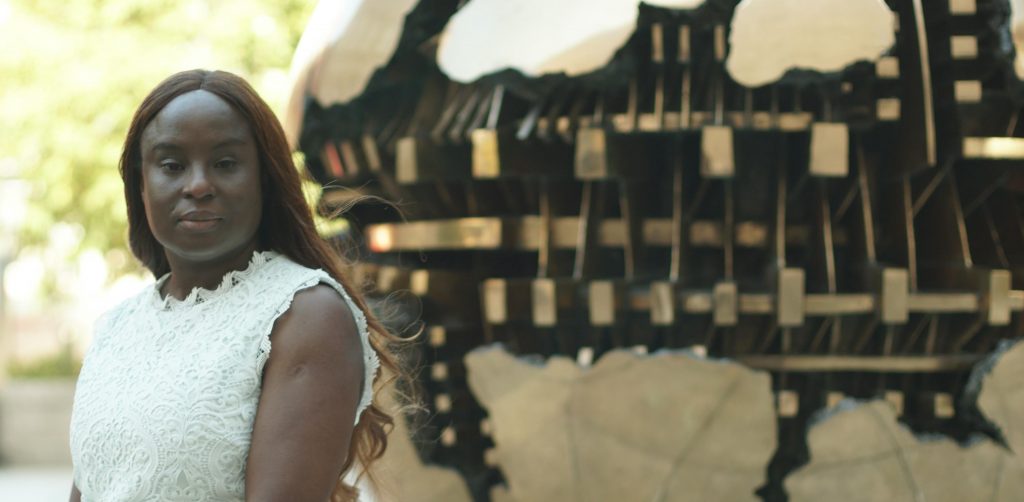 You are currently running for Trinity Senator. What do you hope to achieve, and what changes would you like to implement if given the opportunity to serve?
The details of what I hope to achieve are set out on my website https://ade-oluborode.ie.The changes that I would love to see implemented are two-fold. I have a set of changes for the benefit of the TCD community and a set of changes for our society at large, although both are interlinked in many respects.
I have carried with me a passion for Trinity College as a great institution of learning from as far back as when I was a teenager. TCD will be 430 years old this year, so it is a University, steeped in well-established traditions of learning, yet it is still at the cutting edge of modern research. I love the great work that the entire TCD community is doing, but its impact and global achievement are being hampered by inadequate funding.
My first priority, therefore, is to promote TCD for increased funding. Exchequer funding has been on a downward trend and has been reduced from 70% in 2008 to less than 50% in 2020. I will advocate for the government to commit to a long term increase in funding to the college. This has become extremely important given that covid-19 restrictions have left a big hole in the college's commercial revenue.
I would love to see Trinity College become so financially robust and sufficiently agile to respond quickly and effectively to emerging global challenges. For example, I know the strength of the principal investigators in the School of Pharmacy and Pharmaceutical Sciences such that when covid hit I looked out in hope that a vaccine would emerge from TCD. When it didn't happen I asked why and now I know where help is needed not just for health, scientific, and immunological research but also for multidisciplinary research in humanities and for basic research.
I have a strong interest in equity of access to education. I would therefore love to see more people who are economically disadvantaged, more people from ethnic minority groups, the Travellers community, people living with disability, and more mature students gain admission to study in Trinity College. The criteria for admissibility need to be expanded so that the student diversity can reflect the full social spectrum in Ireland.
With respect to our society as a nation, I would love to see a more cohesive society where no one is held back, and no one is left behind. Therefore, my main purpose is to advance Equality, Diversity and Inclusion (EDI), including the rights of the elderly, people with disabilities, families, women and children; and to advocate for the enhanced integration of new communities including greater political representation.
The primary work of a senator is to scrutinise legislation. As a practising Barrister at Law, I am best placed to discharge this role. Our Equal Status Acts need serious ongoing scrutiny. Legislative attempts to avoid the unavoidable does no good, and must come to an end!
Healthcare and Patient safety also need attention. Situations, whereby the elderly were left at the mercy of nursing homes at the onset of the covid-19 pandemic, is a serious signal of the level of inadequacy in our geriatric patient care. Furthermore, I will definitely use my voice to continue to advocate strongly for the full recognition of Socio-Economic Rights here in Ireland.
With my diverse professional qualifications and experience in critical sectors of our economy including the academic sector, medical and biotechnological research, real estate, financial services and accountancy, I can collaborate with fellow members of the Houses of the Oireachtas, contribute to parliamentary debates and be active in relevant committees in order to achieve better value for public spending.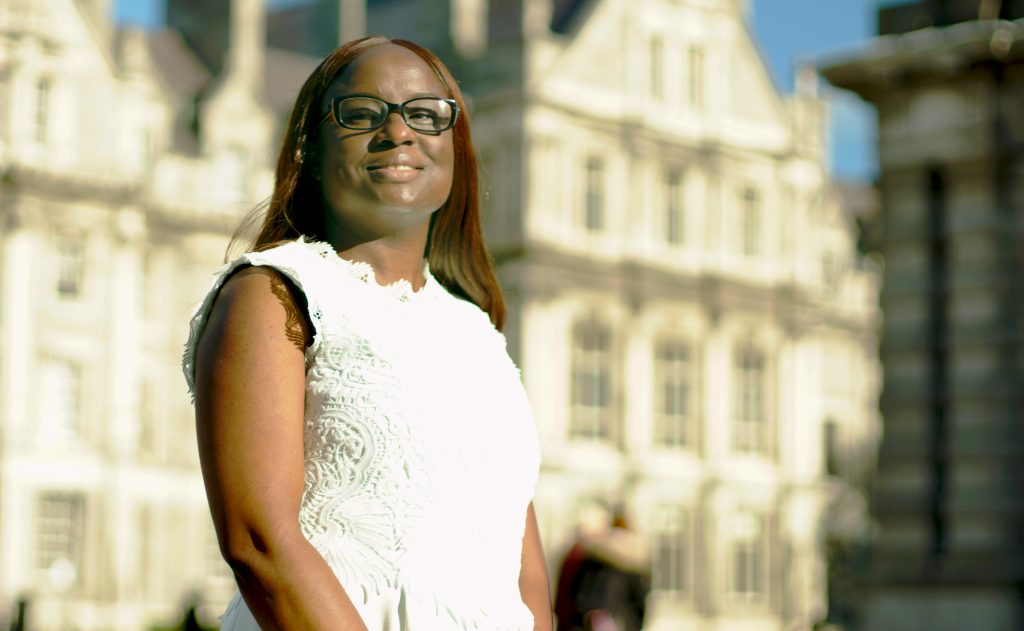 Your experience has led you to become a voice for mature students, calling for legislative changes to support these students. What are three pieces of advice you would give to a mature student or someone considering to return to education?
We live in a country where salaried, non-professional earners are poorly paid. Our average household per capita income has ranged from €24,785 to €26,226 over the past ten years. Nearly one-in-five Irish households earn less than €20,000. Yet, Ireland ranks 10th highest in the world on Numbeo's Cost of Living Index. In other words, Ireland is patently an unequal society in terms of the living wage standard. Therefore, the way out for nearly half of our working force who are employed in poorly paid jobs is to return to education to upskill for professional work through which they can attain a sustainable living. However, unless there are legislative changes in relation to the eligibility for student grants and cut-off points, provision of childcare support, and meaningful tax incentives, the hope of this cohort for returning to education to reskill for a better life remains elusive.
My first piece of advice to someone who is considering further study is to start no matter how impossible things may look, and take one day at a time. Do not wait for a more convenient time, it hardly ever comes. By way of an example. I thought I was done with having babies after my second child was born. I was ready to start my study towards a Masters in Public Health when my then youngest was four years old, only for me to discover that I had a surprise baby on the way. It was the most inconvenient time! But I felt that one must not stop the other. So I started my study, I had my baby halfway into the course and just a few days after my Christmas exam, and I resumed lectures three weeks after. It was tough, but I finished at record time because I knew that if I deferred it I would never return to it because I had other plans for the following two years.
Secondly, I would advise never to be afraid of hardship or difficulties. If it were simple and easy, everyone would do it. Let your reason for embarking on your studies keep you going when things get tough. Personally, I use the analogy of labour and childbirth to encourage myself. As a mother who has gone through three natural births, I know that once the labour starts there is no option but to keep going, the pain will take its course, and I am someone with a low threshold of pain, but it's all well worth it when you see yourself and your baby on the other side.
Lastly, I would suggest being flexible! Enrol on a part-time option if full-time study is not realistic, or take the modular approach. Take a break along the way if the prevailing situation calls for it, but always return and never leave unfinished whatever you have started.
Did you enjoy this article and find it helpful? Why not share it with your social media network below?