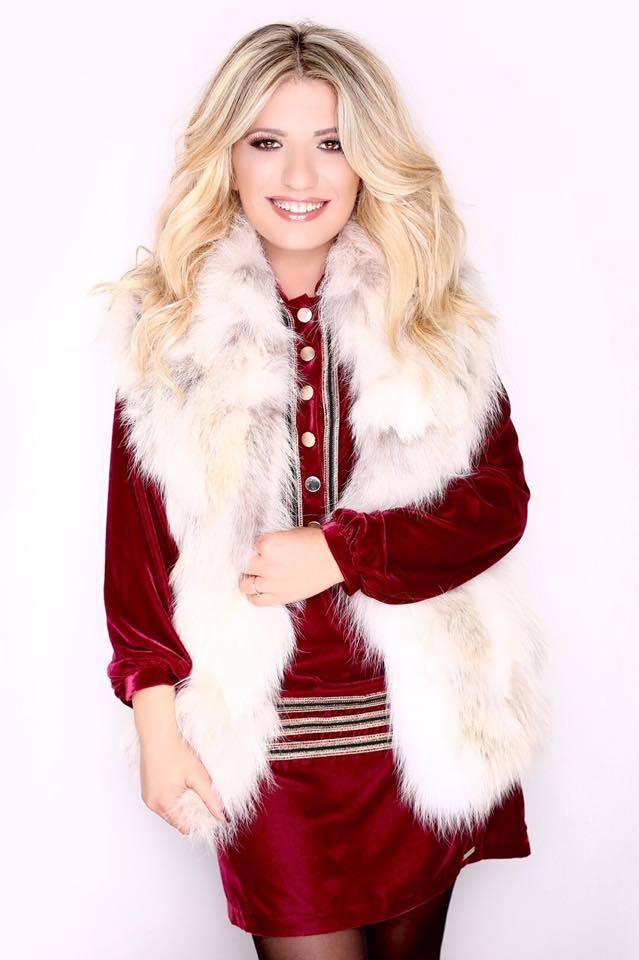 Linda Prendi: Born to be a STAR
My Superstar sister and our special bond
When Linda Was Born
 The meaning of 'Linda' in Albanian is "I am/was born" – and here the story of Linda begins. When she came into this world I was nine years old, and never do I remember to have been so jealous of someone who was about to take my place. Yet before the arrival of Linda, I did not happen to know my own place, and nor did I pretend to have one. My first nine years without Linda used to be full of motion, from one place to another, from one school to another, from a parent to parent and from one family to another.
Linda became part of my life at a perfect time, at a moment when I used to be the Cinderella of the family, and apparently a princess was meant to bring even more storms into my life. Surprisingly, the opposite happened. I recall very well the 2nd of September, 1983 as my first Monday back in school, which I actually did not manage to attend. As I was told that Linda was born, I remember sitting for hours and hours next to the window of the hospital, hoping that I would see her before leaving for school.
Linda was the beauty itself, her face like an angel covered with blonde curly hair was adorable to everyone, and everyone wanted to hold her. Our mother was a nurse, a working woman with a mission to save the lives of people in a very small hospital in the north of Albania. While her father (my stepfather) was an officer whose time would be mostly spent serving in the army. Eventually, Linda would become like my first child, as in reality it would be me taking care of her every day; carrying her, feeding her, washing her and getting her to sleep.
It was a miracle to learn what love is while aiding the growth of an innocence such as Linda
This was the pretty side of love – but when Linda would get ill or when some kind of harm happened to her, punishment and consequences would await me. Fear and anxiety would chase me for years even after I earned my "freedom and rights", because such nightmares get stuck in the subconscious for a long time even after you have tried to erase them from memory. You could wonder how I earned my freedom. In fact, in a family and environment where dictatorship dominated, maltreating a child/female was more than normal, but when Linda grew up it was no different from that of Cinderella's.
Cinderella's Sister
All the signs were in favour of my story being like Cinderella's, and so it could have been if my sister was to be ordinary. Indeed, her coming changed the energy of the family and of the small world we used to live in, especially for me and my brother, Ben, who has a story of his own. Her presence had an extraordinary magic when her father would dare to raise his voice towards me or use his own ways of punishment, having to face the screams of his daughter first; "Don't you dare touch my sister". For him, his daughter was a goddess. He was a high-rank in the military of the then communist regime, but a deserter in front of her. Linda's word was law at home, and when she learned to speak, I started to become a girl full of dreams and faith that this world wasn't as bad as it seemed, and people might not be as harmful as acknowledged. Linda gave me back the faith that life might become meaningful, as human love was there, next to me.
We both left home at fourteen!
 I was only 14 years old when I took my luggage and left home in order to pursue middle-school studies, because in our village there would only be an elementary school. I would be so happy leaving that distant abyss to see another world across the valleys, in a small northern town. The only sadness was the separation from Linda, whose curly blonde hair I was used to pamper.
Linda was only 14 years old, too, when she packed her luggage and left home with her boyfriend, Mikel, who is her husband of today. Here begins a new stage in her life. Angry at her parents and everything around her, she responds to the life by taking decisions that would leave permanent marks in her path of life. "I'm never going back there. I want to live my life the way I want, not like they want" – she said to me determinedly and ended the phone conversation, without telling me where she was. Linda was referring to my mother and her father. Never did she admit to their controlling and critical style of parenting.
A general who you would never see a smile from, you could see him crying like mad after her girly steps.
Linda was a rebel by spirit who you could not control. And the only way to get her listening was through speaking with love. But at that time, as I have thoroughly explained in my book "Don't Let Your Love Go", Albanian parents were not prepared for the tests they needed to pass for bringing up their children. In contrast, they thought it strictly unacceptable to give off moments of weakness by manifesting love to their kids. I remember fairly well that Linda's father would madly adore her. A general who you could never see a smile from, you could see him crying like mad after her girly steps. But as it happens in Albania's model, when young girls grow up so does the style of parenting. Apparently, Linda was not like those who could surrender to this model and decided to escape with the first boy that proposed to her, with the childish dream that she would always be free and would be surrounded with the love she deserved.
Did they live happily ever after?
However the dream for the huge freedom and love lasted not so long. At a time when many Albanian girls were being sold on the streets of the world, we completely lost contact with Linda for months and found out that she had travelled to Belgium. The sky fell upon us, and nightmares of all kinds took over us: Linda was only 15 years old, what if she was manipulated, what if she had ended up in… we couldn't even say the word. Whose fault was it? Linda turned up very soon, and with confident calmness told us: "We (together with Mikel) have started a new life here and everything is good". My sister had begun her life at fifteen… leaving school on pause. That was the beginning of a new chapter for her, because after three years she would return to Albania in order to start from the beginning once again. "What am I going to do with my life?" she asked. I had gladly seen how much she had grown in those three years.
But what managed to get Linda grown up at an early age was becoming a mother at such a young age. She was only eighteen when she brought to life her first daughter, Elvana. Responding to her intuition, she decided to name her after the daughter I had lost after a very short life five years earlier. Two years later, she became a mother once again to Mishela.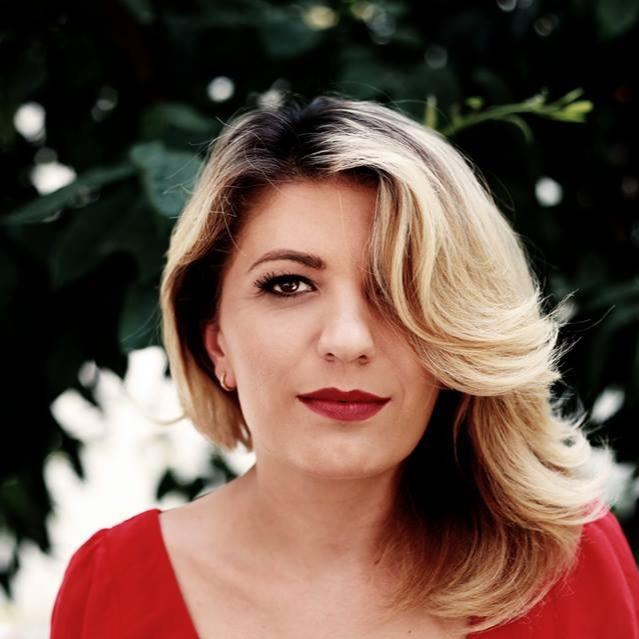 And here we are, a young woman, once full of dreams to follow her passions and goals in life, yet to reach her twenties, mother of two children, no school, no job, no home, with no support from the family (as our mother believed that this was the life she deserved, the life she actually wanted, a view you can often find held by Albanian parents). And if the story were to end here – Would it be a "happily ever after"? Unfortunately not!
The loss of dreams and desire to live!
"I want to do something with my life" she told be one day, as she was smoking a cigarette on the balcony of my home – "nothing has meaning anymore!" "But you have two wonderful girls growing up" I responded but deep inside me I knew that this was not the life for my sister. Once full of energy and vitality, now she would kill her days smoking cigarettes and caring for her two young daughters. Linda continued, "What shall I tell them when they grow up? What have I achieved in life?" I told her that she was only twenty years old and could still achieve a lot in life. Whenever I repeated this to her, the answer was always the same: "But how?"
She cut her curly hair. Her beautiful face began to transform due to consuming two to three packets of cigarettes a day…
No one could provide an acceptable answer. Not even her husband, Mikel, who, just like any other Albanian man, would be trying to keep his beautiful wife under his coercive control. Eventually, Linda began to find the answer in her own way. After relying on a search for the support she could not find, Linda decided to isolate herself in a depressive state, with a lack of desire or vitality for life. She cut her curly hair. Her beautiful face began to transform due to consuming two to three packets of cigarettes a day and her body was suffering from the effects of anorexia. This was alarming to me! It was obvious that she was slowly killing herself every day, and no one was responding to these signals that were a call for help. Isolated in a modest countryside house, back then with a lack of communication tools, unable to escape, with two young daughters who would seek a lot of her dedication. Where could she find that energy and resolve to cope and deal with her situation of feeling at rock bottom?
Return to self!
The signs were so strong, I knew that if we did not take measures to change her life, I could lose my sister. Unforgivable for me, as someone who spoke everyday about helping ourselves and others, but still could do nothing for my sister. She had protected me with her love when we were young, and now it was my turn to get her out of that situation. I knew her strengths and weaknesses, her dreams and limits, I knew her capacity to overcome all of this adversity, too, and all I needed to do was to transmit these messages and make her believe in the resources within her.
I was aware that it was not going to be easy, but these processes need patience, persistence, and faith to not stop until you reach a successful outcome. Linda was extraordinary at absorbing every kind of information, wisdom and message in an excellent way. Everything she would learn, she would begin to apply immediately, with careful steps, but would actually impress me with the creativity and accuracy she had. "Alright", she said one day, after a lot of ideas and plans we discussed together. "I'll get back to school and send my daughters to kindergarten, but I need a job to cope with it all." "Perfect, you can do it all. You are so young and so energetic" I said.
The beauty of it is that Linda has always trusted me without question; whatever I would say, she would receive it purely. Therefore, when I started to tell her how wonderful she was, how extraordinary her resources and energies were, how beautiful and magical her presence was, how gifted and talented she was – thank God, she believed me again. And never before had I needed her belief like in those moments when I was telling her how lucky I was to have a sister like her, and how brilliant the future in front of her was. I remind myself of the image, with her hands shaking, holding the cigarette while listening to me speak about the successes awaiting her and capability to achieve, that I would see in her. She would just silently listen, in deep thought, saying nothing, but I knew that her delicate mind of a child was trying to find space in order to assimilate the information she was receiving and eventually make it a natural part of herself.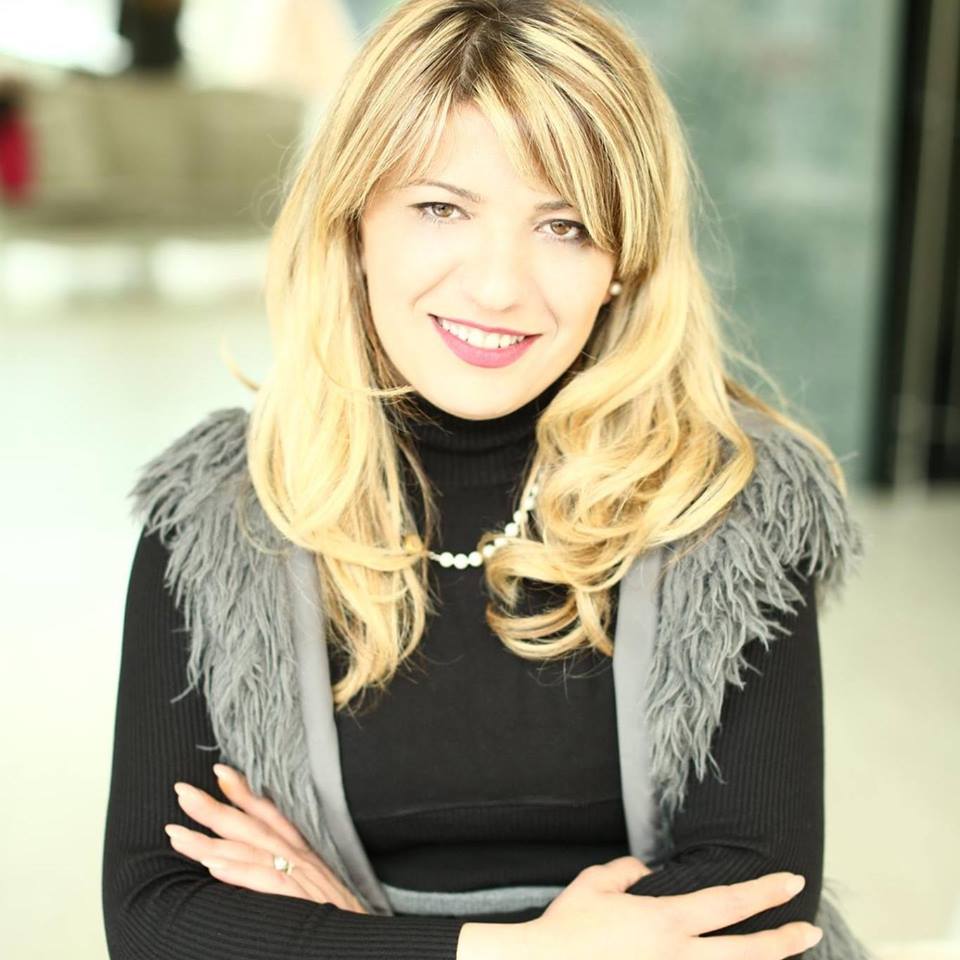 It went on like this until one day she made my eyes sparkle with a unique confidence: "You know, sister, everything you say for me clicks into place magically, and I believe in your words, for they have a magical, vibrating voice." There could be no prettier present than seeing her hair growing and glowing again, her walking straightening, with her communication to become more assertive among others. Every day I would see her as a work of art that was being polished.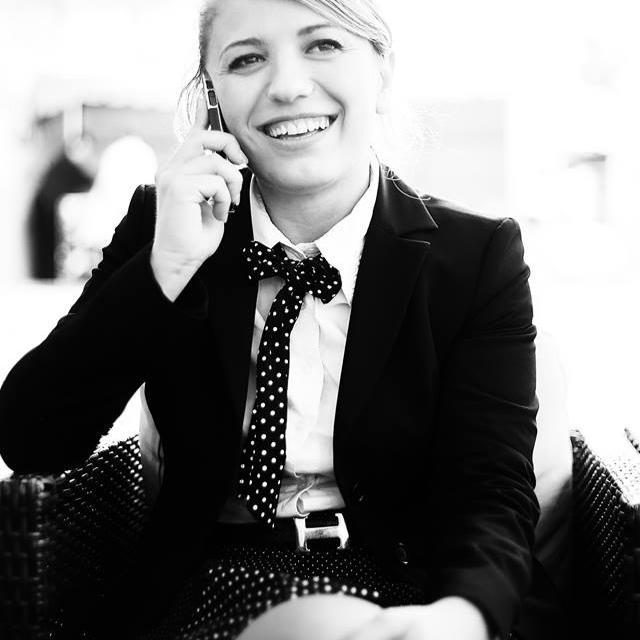 Within three years Linda exceeded every kind of expectation we could possibly have. She graduated from university with excellent results, having grown professionally with gigantic steps and accepting to work for my magazine at the time – Psikostil, growing the marketing department by 100%. It was impossible for clients to resist her beauty, the intelligence she transmitted as she would speak, the confidence which she permanently kept in herself, the magical charm which was "Made in Linda", on top of all the social skills she was developing. Never have I seen someone possessing such a talent like Linda's to make friends. And this was only the beginning of the way back to self!
The detachment happened again!
I have always believed in the expression "Everything happens for a reason", and the moment when our paths would separate again gradually came. I had just returned from a trip to London and it had become usual for the staff to have a meet-up morning coffee. "How was your trip in London?" they asked. "I've got good news and bad news," I said, "which one do you want me to say first? "Start with the good news", said Linda laughingly. "Ok, the good news is that I have decided to leave Albania and I think I will soon live in London." Their hands froze holding the coffee cups in their hands, and they enthusiastically exclaimed "Wow, this is fantastic…what happened?" Everyone was smiling, while Linda was falling into tears, leaving the cup, taking the cigarette and went out crying. One of our friends there started laughing out loud and turned to speak with Linda: "Don't be silly, Mirela is not leaving tomorrow, duh. Many people say they will leave and still… this matter takes time, because she is not going to the next town. Do you know what it means to go to London? Does it seem easy to you?" Linda chuckled – "You don't know my sister very well, my dear, only I do. If she says something today, tomorrow it is done. The ugly truth is that I always believe what she says, and I'm afraid she is serious this time, too."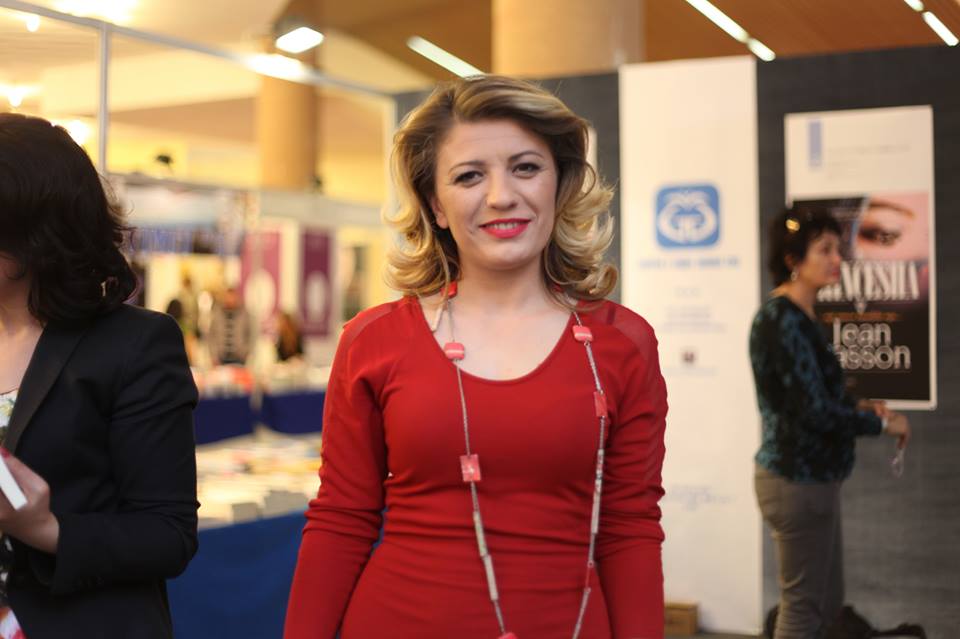 The moment had come for us to separate, and the time had come for Linda to create her own, unique pathway. She didn't need me any longer, but time would prove that in distance we would continuously have the need for each other.
The Rebirth of the Star
 Today, if you want to meet someone to teach you what success is, what it means to enjoy life with all you have got, how to be a perfect mother, how to love thyself, how to earn money and how to constantly be surrounded by good friends, I would assertively say that I know a woman which fulfils these criteria. She is a "superstar-woman" and she is my sister.
After I left, Linda began working as a marketing agent for another Magazine, and day by day she would keep in touch with me, telling me how much passion she would find in this job as she was daily realising how gifted she was in this field. After a few months, she called me with particular enthusiasm, telling me that the earnings she was generating for the company were enabling her to develop career-wise. Her boss had offered Linda to become the marketing director, and this was confirming once again her capacity to grow from a professional point of view.
One year later, Linda was making gigantic steps; she was proposed to become the general director of the whole company. "Am I capable of doing it?" she asked me sotto voce. "Yes, you can, and soon you will be able to do more" I replied. After a year, Linda had learned how a business is directed, how the work is managed with tens of people, how clients are met and looked after, how a business plan is made, how human relations are invested in and how a business can become profitable.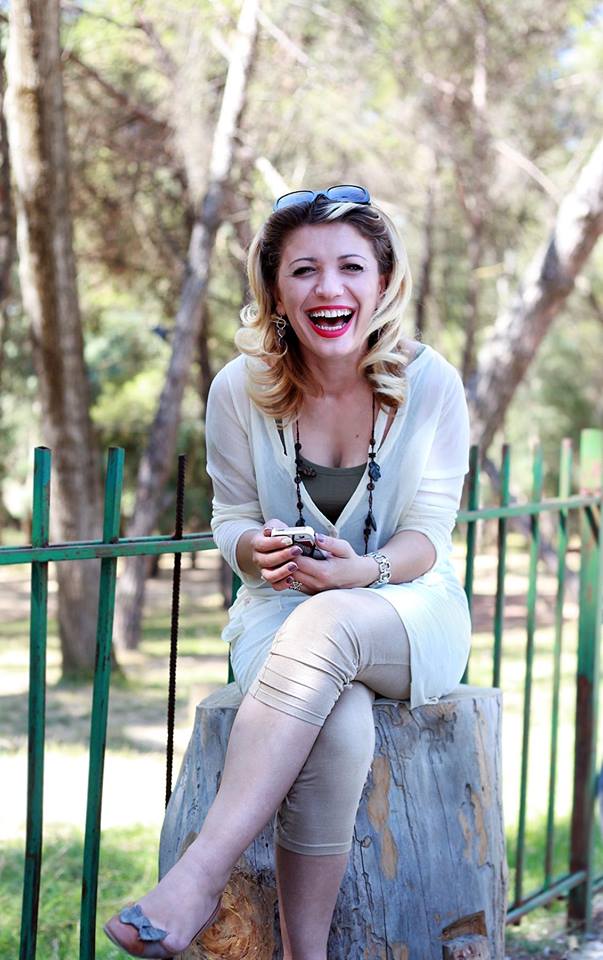 After this I took the courage and said to her: "Now I think it is time to start investing in yourself". I felt the way she was shaking when hearing this – "Do you think I am ready?" she said. "I think that you have been ready for a long time, but we just haven't talked about this matter" I said to her. Thank God she believed me again, that I was serious. Today, my sister Linda has the most successful magazine in the country, a company called STAR. Star is a space that a star like Linda has created in order to return faith in people, that we are all stars, that the beams and the glittering are inside us. And if we believe in ourselves, then we are indeed a star. Whoever knocks on the STAR magazine's office is certain that they deserve to feel as such, because we are all unique. All what is needed from us is to believe the one who comes in our life to tell us that "You are a star"!
Linda is presently only 32 years old, mother of two daughters (13 and 10), and in her peak of beauty and career and at the peak of dreams and faith for the future. More confident than ever, she has discovered the gift within her; a star that keeps everyone alight. Her beams are now ready to warm even more around her, because in this way she is always in a search for herself and for her purpose in life. As of this day, her star manages to shine in my sky, regardless of the distance, because when we discover ourselves, we know how to resonate and stay connected with the people we love, who have come to our life for a reason. As I see her shining, I think of the countless other women who could be awaiting such a signal, and by reading such stories they can be inspired to change their life now.
Did you enjoy this article and find it helpful? Why not share it with your social media network below?